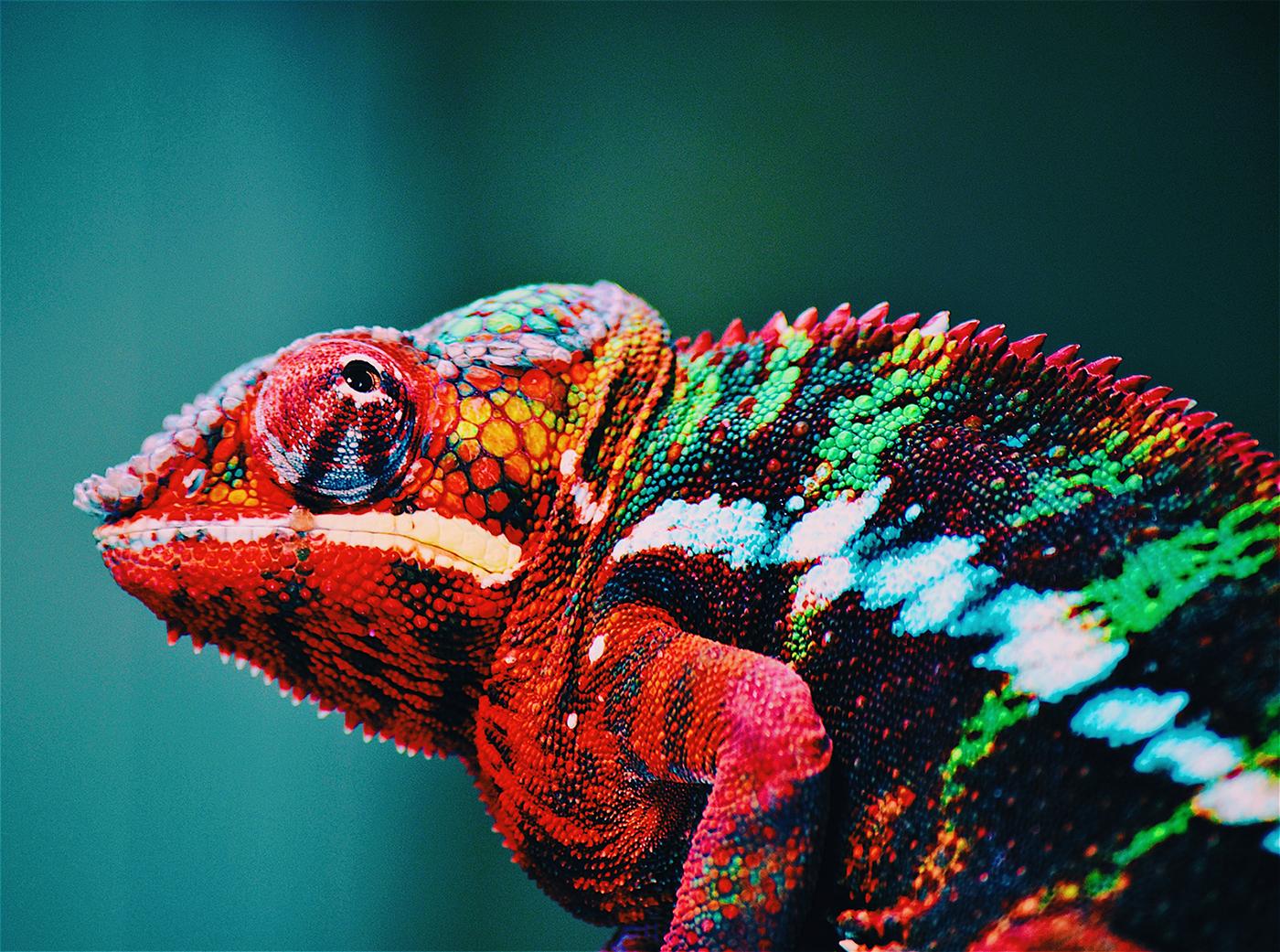 (Courtesy Northwestern University)
Inspired by nature's camouflaging brilliance, a Northwestern team has created a tiny laser that changes colors using the same mechanism as chameleons – a development that could help improve visual displays in smartphones and TVs.
The technology is based on chameleons' ability to easily change colors by controlling the spacing among nanocrystals on their skin, said chemistry professor Teri Odom in a news release. Similar to the technique that allows the vibrantly colored lizards to blend in with their environment, the Northwestern team's laser exploits periodic arrays of metal nanoparticles on a stretchable composite material known as a polymer matrix.
As the matrix stretches, pulling the particles farther apart, or contracts, pushing them closer together, the wavelength emitted from the laser shifts, triggering a change in color.
The result? A robust, tunable and reversible nanolaser that could be used in a number of applications, such as in smartphones, TVs and various forms of visual communication.
Odom and chemistry professor George Schatz published their research behind the new laser earlier this week in the journal Nano Letters.
Contact Alex Ruppenthal: @arupp | [email protected] | (773) 509-5623
---
Related stories:
Wearable Device Seeks to Objectively Measure Parkinson's Symptoms