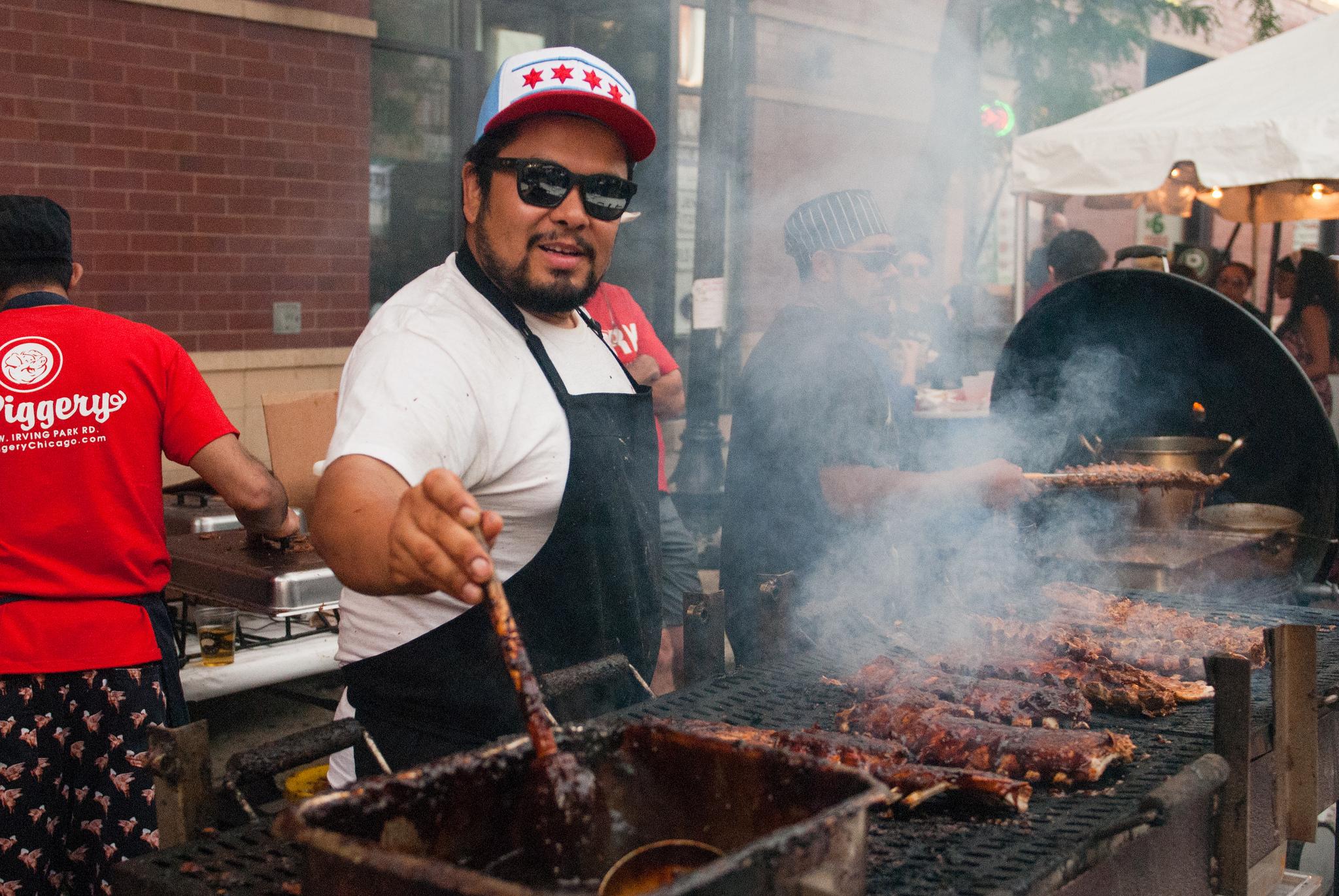 (Ribfest Chicago / Flickr)
1. Devour
Bring on the barbecue! Feast on ribs from a baker's dozen of restaurants at Ribfest Chicago. Each vendor offers a three-bone sampler, half rack or full rack. (Hungry for something else? Food vendors serve up other festival fare, like tacos, sliders and sandwiches.) Once you've had your finger-licking fill, be sure to vote for the "People's Choice" award for best ribs.
Two stages of live music feature, among other bands: The Weeks and Waco Brothers (Friday); Algiers and Yoke Lore (Saturday); and Ra Ra Riot and Striking Matches (Sunday). A special area for kids features live entertainment and games all weekend.
Details: 5-10 p.m. Friday; noon-10 p.m. Saturday and Sunday along Lincoln Avenue from Irving Park Road to Berteau Avenue. $10 suggested donation / MAP

Find more summer festivals in our 2018 guide
---
2. Pick up
More than 25 food trucks and local restaurants dish out delicacies at the Pilsen Food Truck Social. Sampler tickets ($20) include six sample-sized portions. (Don't worry: Regular-sized food and beverages are also available for purchase.) Live music, DJs, cultural entertainment and kid-centric games fill out the fest.  
Details: 11 a.m.-9 p.m. Saturday and Sunday along 18th Street between Racine Avenue and Throop Street. $5 suggested donation / MAP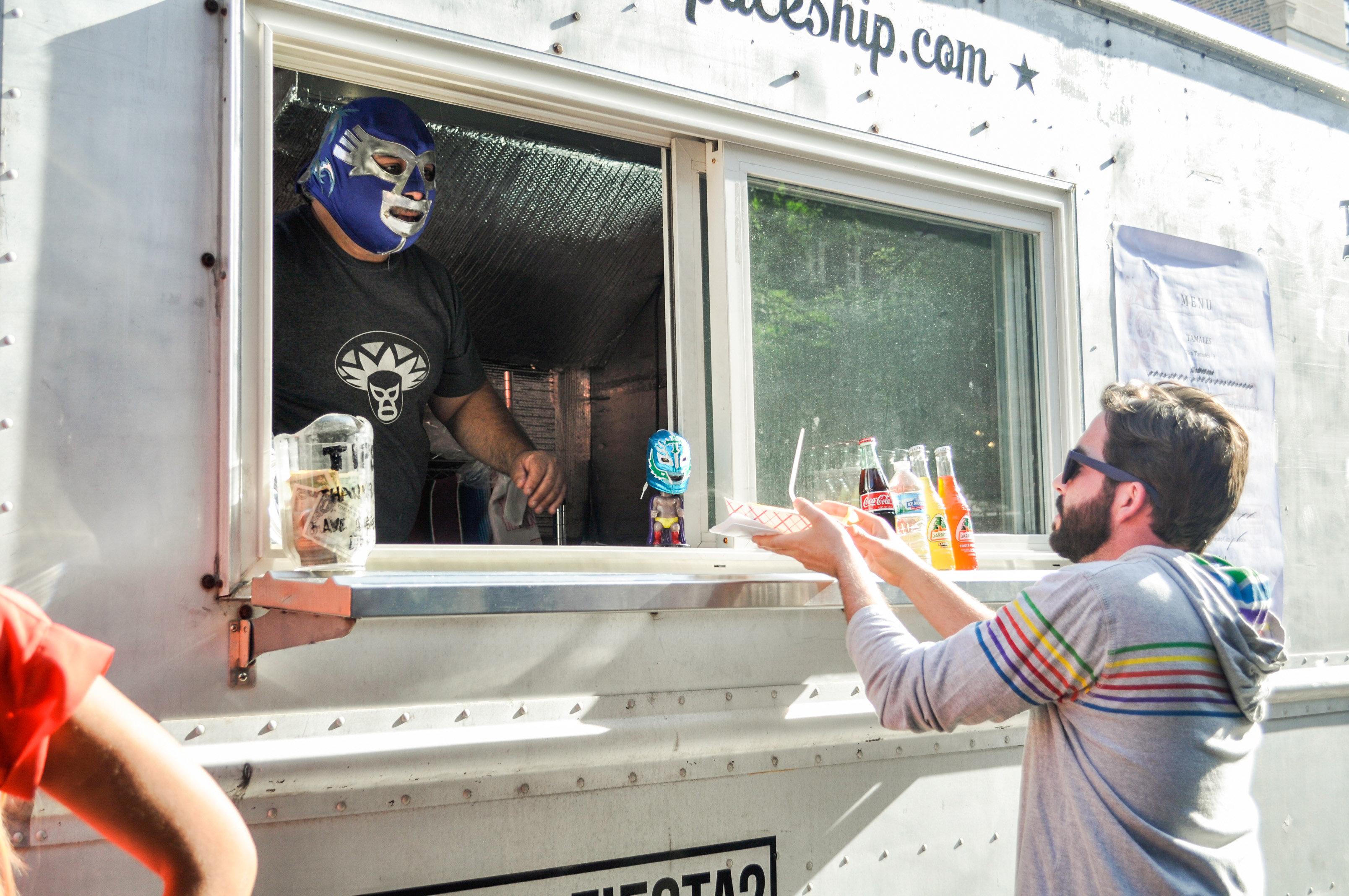 (Courtesy of Pilsen Food Truck Social)
3. Remember
As blues fans mourn the loss of Eddy "The Chief" Clearwater, a gathering in Millennium Park celebrates the men and women who have made their mark on the genre. This year's Chicago Blues Festival, billed by the city as "the largest free blues festival in the world," features four stages of live music and celebrates the legacies of Little Walter and Bob Koester with special tribute performances (Friday and Saturday, respectively). Blues powerhouse Mavis Staples headlines the fest Sunday. New this year: outside alcohol will be prohibited. And expect increased security, including a bag check.  
Details: 11 a.m.-9:30 p.m. Friday-Sunday at Millennium Park, 201 E. Randolph St. Free / MAP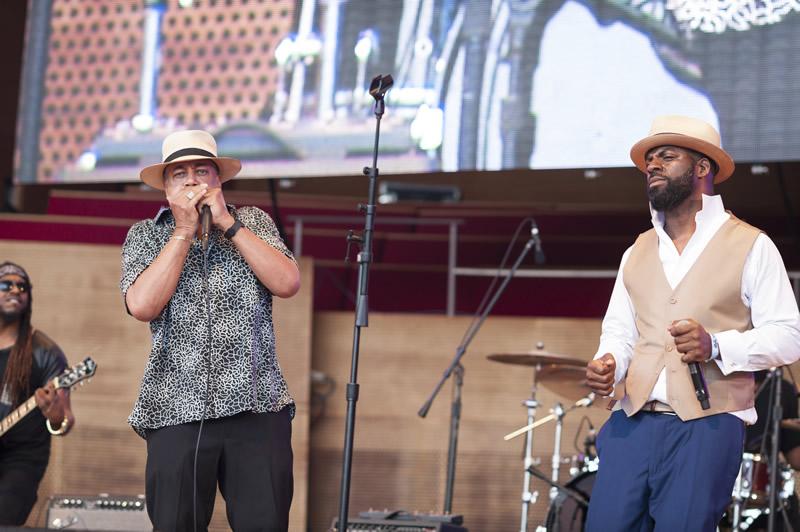 (Courtesy City of Chicago, DCASE)
4. Admire
See live demonstrations of pottery making and wheel throwing as you browse the works of 110 artists at the annual Promenade of Art. A graffiti wall, art bingo and photo booth keep the kids entertained as you shop.  
Details: 10 a.m.-5 p.m. Saturday and Sunday at 121 W. Campbell St., Arlington Heights. Free / MAP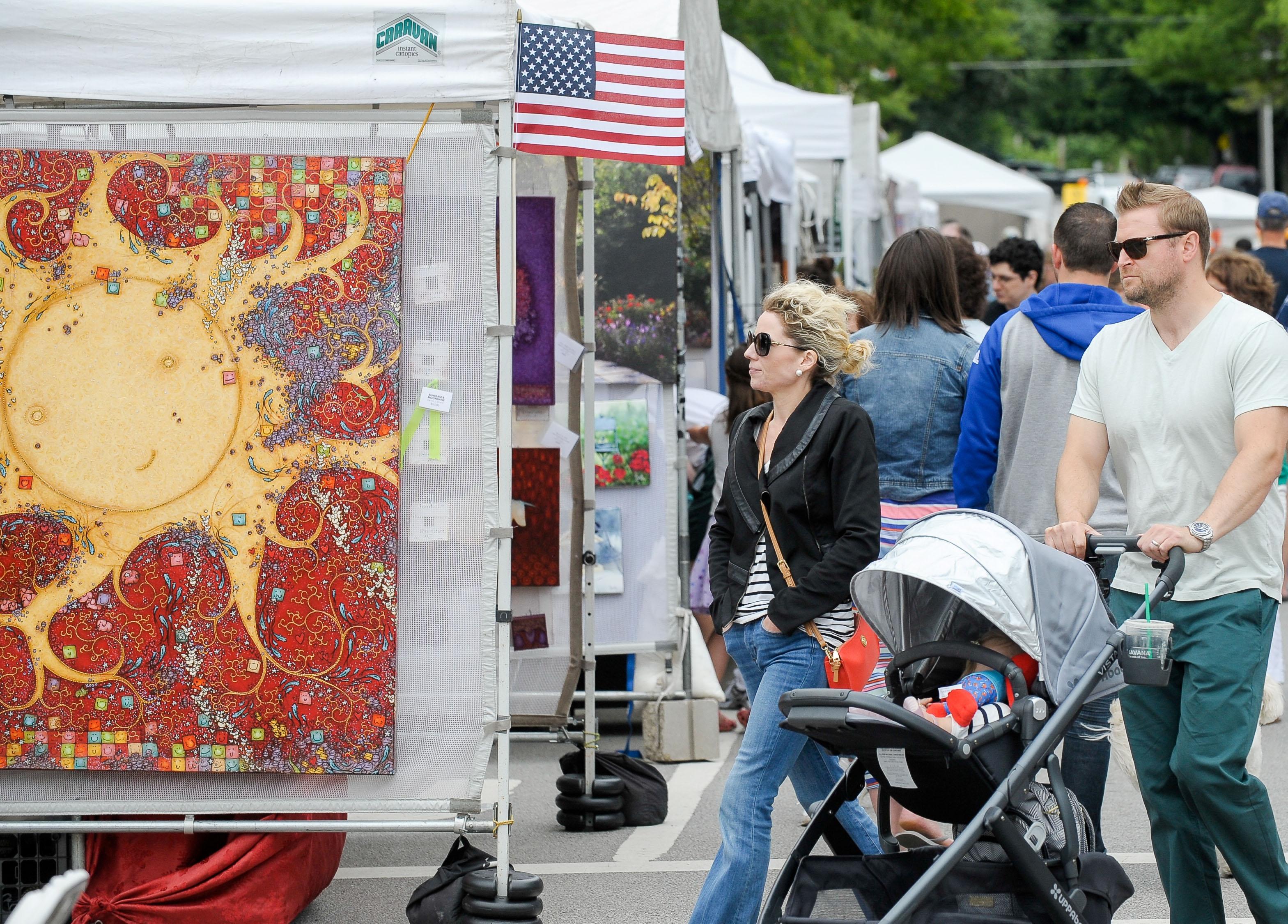 (Amdur Productions)
5. Dazzle
Catch theater, dance and puppetry performances by local and national innovators at the Pivot Arts Festival. The lineup includes shows about religion, family, health, climate change and even a work inspired by "Mister Rogers' Neighborhood" and "Pee-wee's Playhouse."
Details: The festival continues through Sunday at various locations in the city's Uptown and Edgewater neigbhorhoods, including Chicago Filmmakers, 5720 N. Ridge Ave. Prices vary. 
Leah Urzendowksi will present "The? Unicorn? Hour?" with Anthony Courser during the Pivot Arts Festival. (Joe Mazza)
6. Meander
Woodworkers, sculptors and painters are among the more than 220 artists whose work will be showcased at the Wells Street Art Festival. New this year: an area dedicated to "green" works from nearly two dozen artists whose creations are made from used and recycled products. Fare from neighborhood mainstays keep you satiated. 
Nearby, the charming Old Town Art Fair is also underway. Get details on that festival here.
Details: 10 a.m.-10 p.m. Saturday; 10 a.m.-9 p.m. Sunday along Wells Street between North Avenue and Division Street. $10 suggested donation / MAP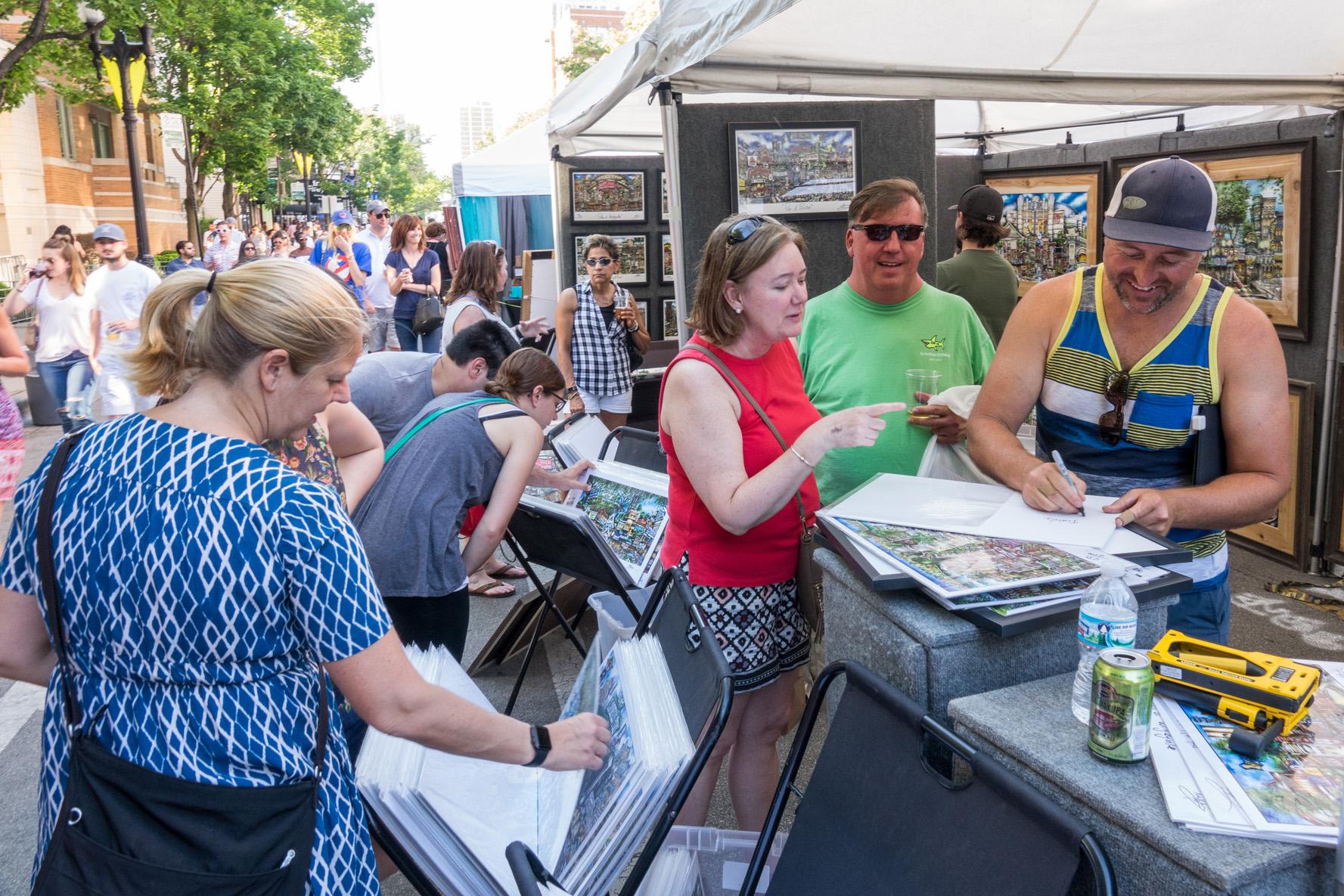 (Old Town Merchants & Residents Association)
7. Mingle
It may be born of the neighborhood's Swedish heritage, but the Andersonville Midsommarfest goes beyond old-world traditions, offering five stages of live music and entertainment, more than 100 vendor booths, food and drink vendors representing the neighborhood's international flavors, a play area for kids and more.
Music highlights: 16 Candles (Friday); Mucca Pazza, The Boy Band Night, Fabitat (Saturday); and Libido Funk Circus, Catfight, Chicago Jazz Orchestra, American English (Sunday). Bonus: The Chicago Spirit Brigade performs throughout the weekend.
Details: 5-10 p.m. Friday; 11 a.m.-10 p.m. Saturday and Sunday along Clark Street between Foster and Catalpa avenues. $10 suggested donation / MAP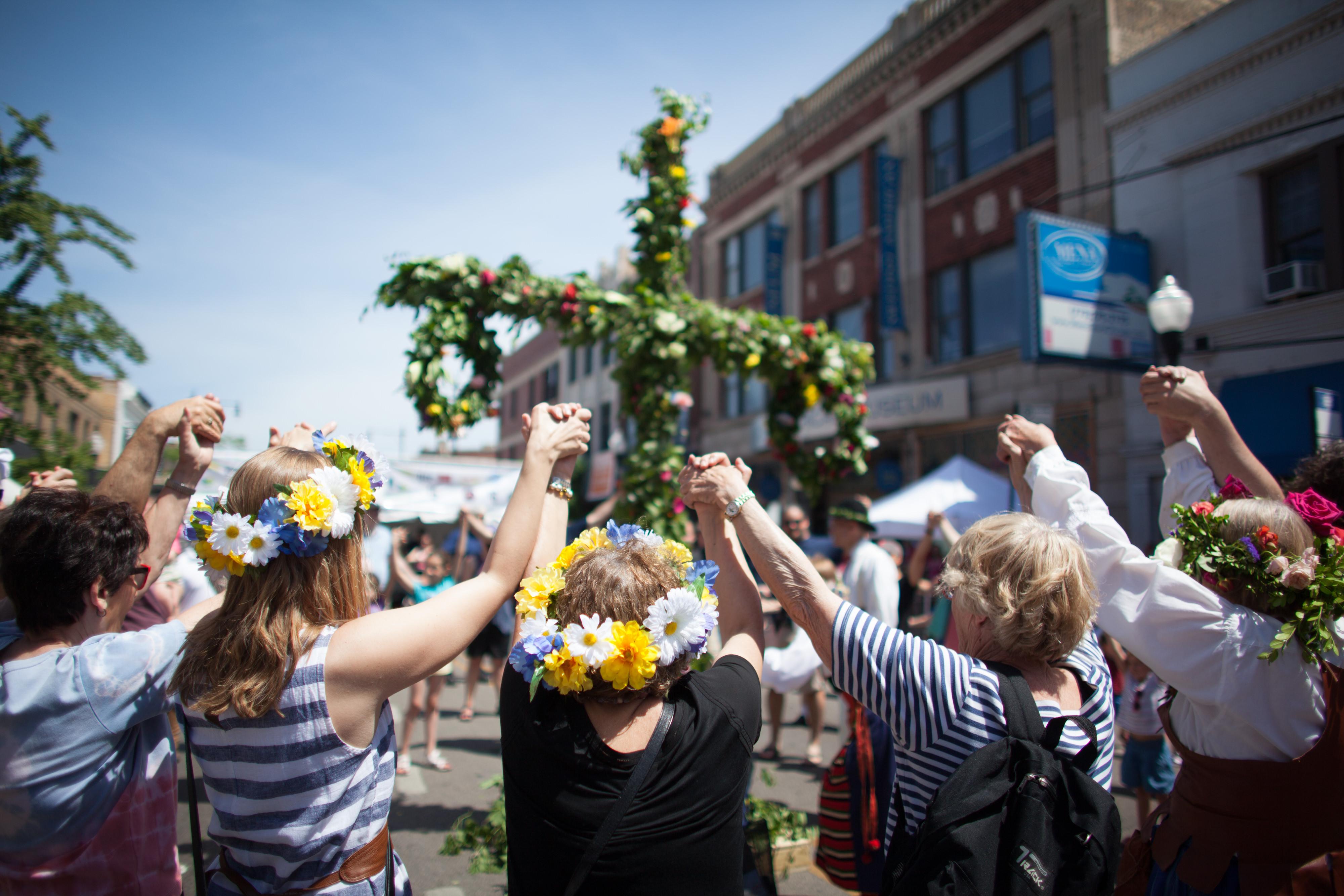 (Starbelly Studios)
8. Skim
Find your summer beach read at the 34th annual Printers Row Lit Fest. In addition to five blocks of books, the two-day fest features conversations with authors, including the National Book Award winner Joyce Carole Oates, Fredrik Backman and Chicago Cubs World Series champion David Ross.
Details: 10 a.m.-6 p.m. Saturday and Sunday along Dearborn Street from Harrison Street to Polk Avenue and along Polk Avenue to State Street. Free; some events require tickets / MAP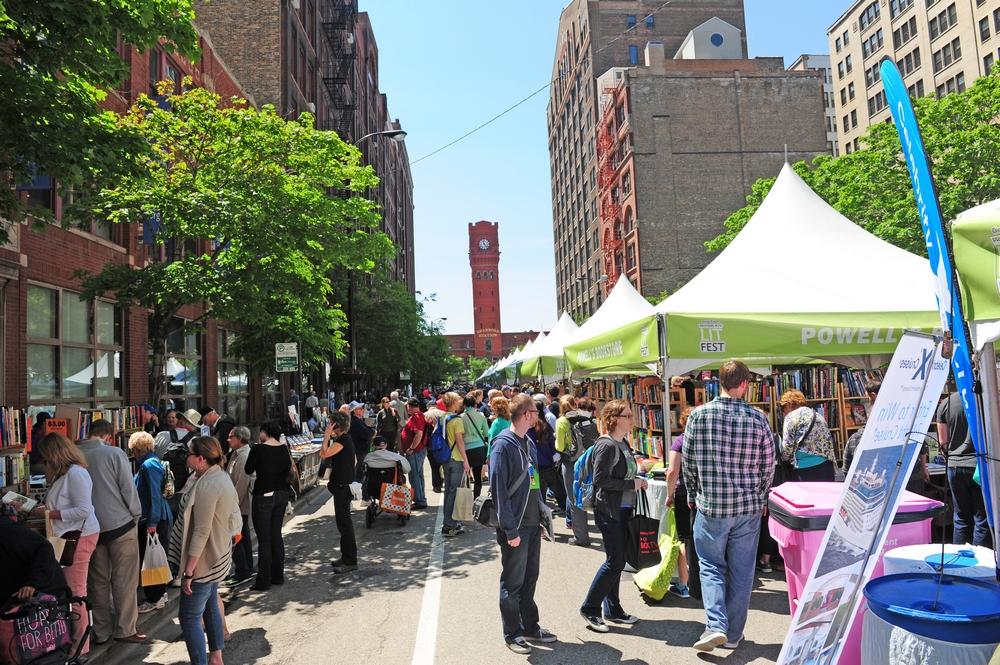 (Courtesy of Printers Row Lit Fest)
9. Stomp
Seven of the city's percussive dance companies take the stage when Chicago Human Rhythm Project hosts "Stomping Grounds." On the bill: Chicago Dance Crash, Mexican Folk Dance Company of Chicago and Trinity Irish Dance Company.  
Details: 7 p.m. Thursday at Millennium Park Jay Pritzker Pavilion, 201 E. Randolph St.  Free; registration requested / MAP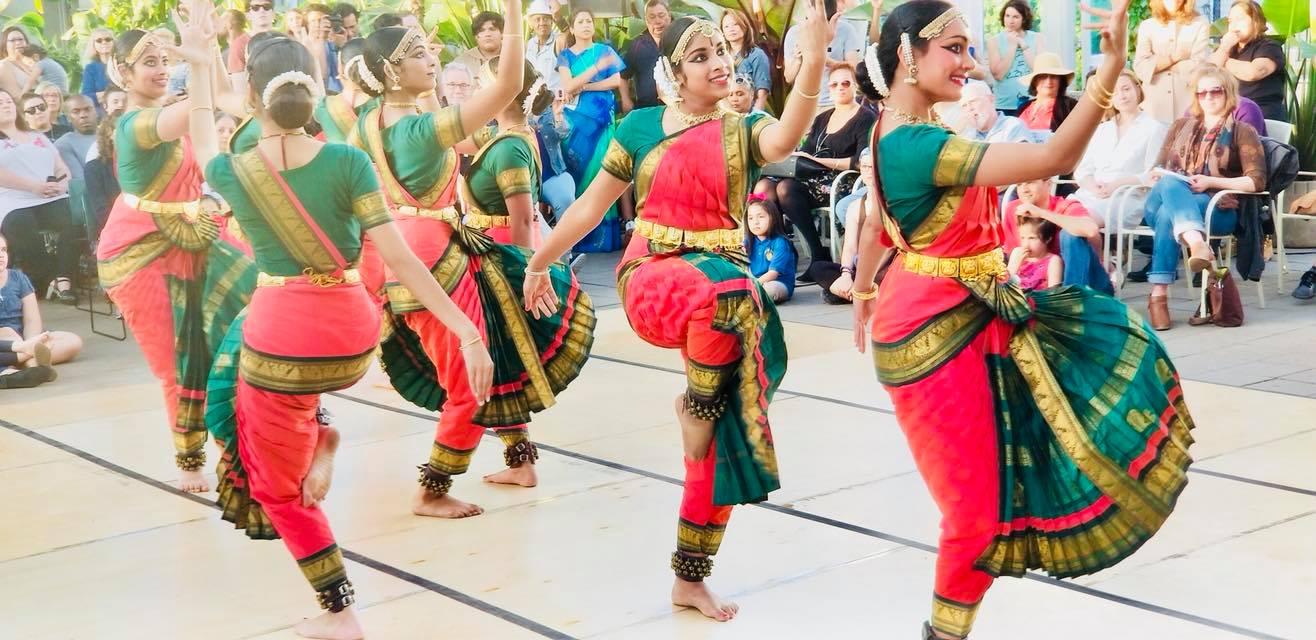 (Chicago Human Rhythm Project / Facebook)
10. Jam
Move to the beats of more than 50 electronic dance music artists at Spring Awakening. Headliners include Steve Aoki (Friday), Big Gigantic (Saturday) and Deadmau5 (Sunday).
Details: 1-10 p.m. Friday-Sunday at Addams-Medill Park, 1301 W. 14th St. $79-$89 (single-day ticket); $139-$159 (single-day VIP ticket) / MAP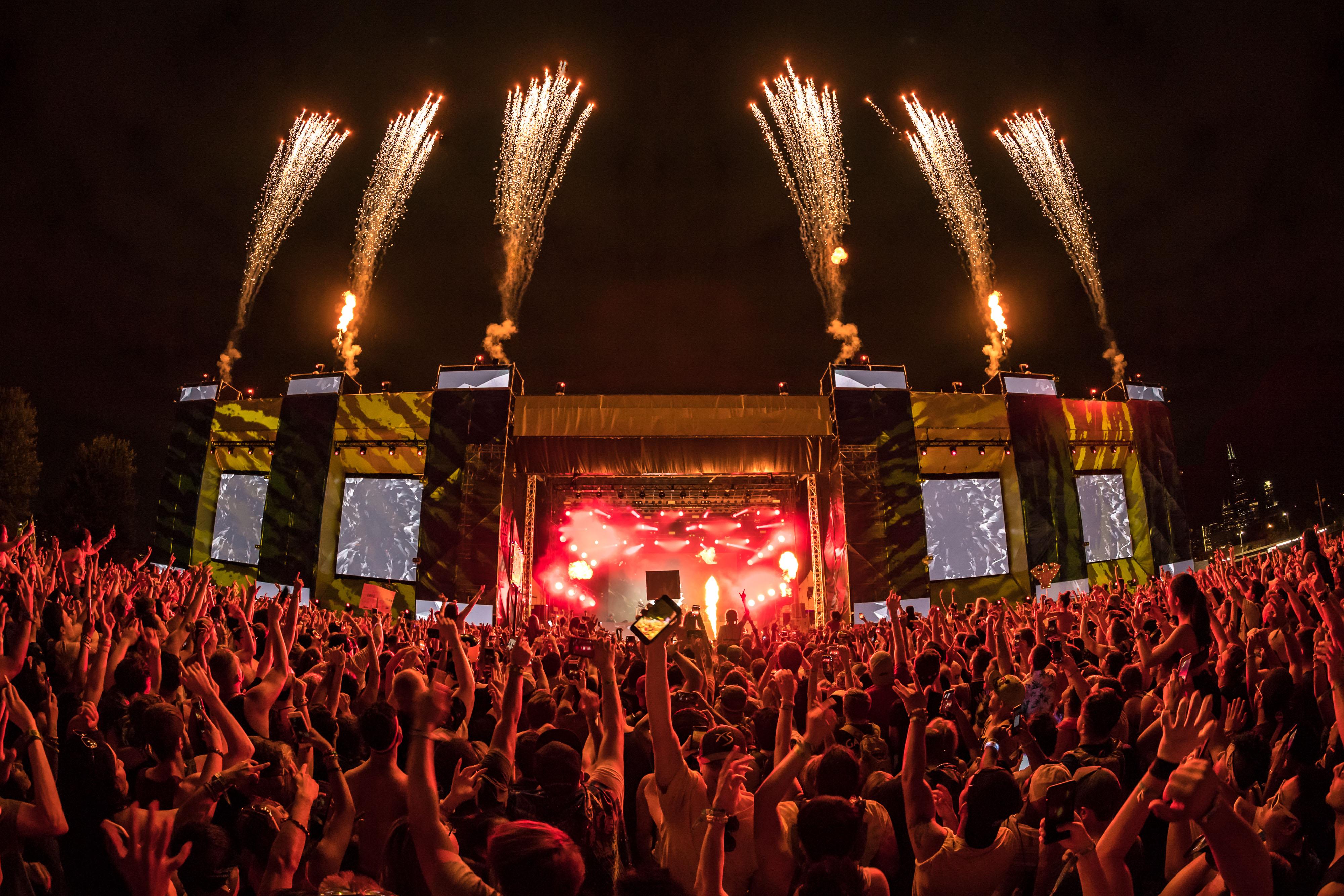 (Courtesy of Spring Awakening Music Festival)
Events listed are subject to change. We recommend double-checking times and locations before you head out the door. Want to share your upcoming events with us for consideration in a future roundup? Send us an email.
---