To call last week in Chicago City Council "eventful" might be an understatement.
Aldermen advanced the Obama Presidential Center with only one dissenting vote. Groups of police supporters and accountability advocates addressed City Council and rallied outside over contract negotiations with the police union. And after two aldermen used a parliamentary trick on Wednesday to delay a vote on a new police and fire training academy on the West Side, the measure was approved in a highly unusual Friday afternoon meeting ahead of the Memorial Day holiday.
(Also of note, Ald. Carlos Ramirez-Rosa, 35th Ward, was expelled from the council's Latino Caucus.)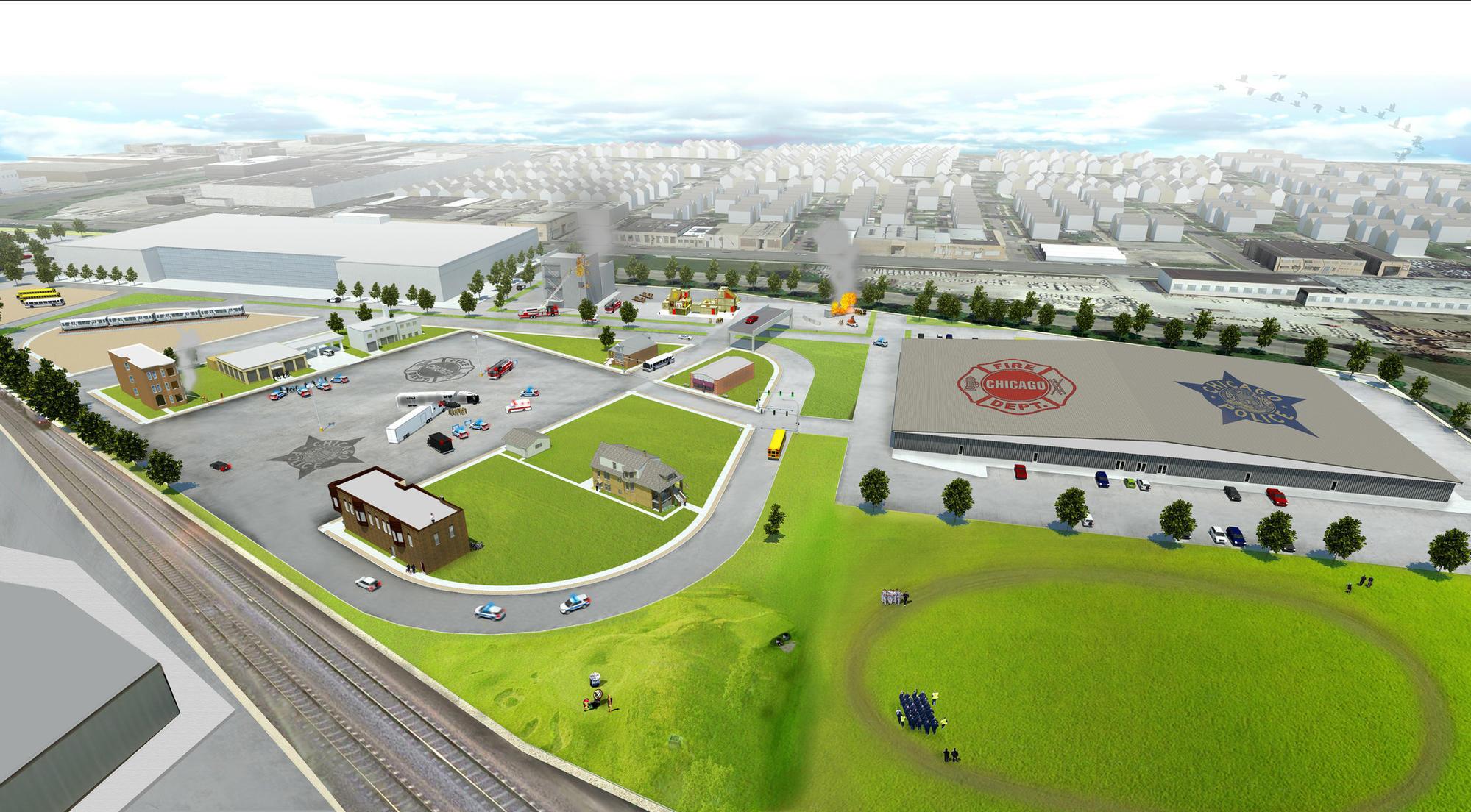 Rendering of a new police and fire academy slated for Chicago's West Side. (Courtesy Chicago Infrastructure Trust)
Joining host Carol Marin in discussion: Chicago Alds. Ramirez-Rosa; Jason Ervin, 28th Ward; and David Moore, 17th Ward.
---
Related stories:
Obama Presidential Center Sails Through City Council
Reports: Promised Cops Not Hitting Chicago Streets
$8.5 Billion O'Hare Expansion Cleared for Takeoff
---