Opponents and allies alike came together for a big vote Thursday on a controversial project.
The Chicago Plan Commission, as was widely expected, approved plans to develop the Obama Presidential Center on 19 acres of historic Jackson Park.
"We are pleased with the vote and look forward to continuing to work with our neighbors, the City Council, and the Chicago community more broadly to make the vision and mission of the OPC into reality," said Obama Foundation CEO David Simas.
But it wasn't all smooth sailing. The morning began with protesters on many sides, including those who don't want the project to move forward in Jackson Park for a myriad of reasons, and outright supporters.
The Plan Commission is a body of 10 members appointed by the mayor, and 12 members who come from the ranks of City Council members and department heads. Their job is to vote on the big planned development projects that shape how the city looks. Then, they send it off to City Council, which typically follows their recommendation.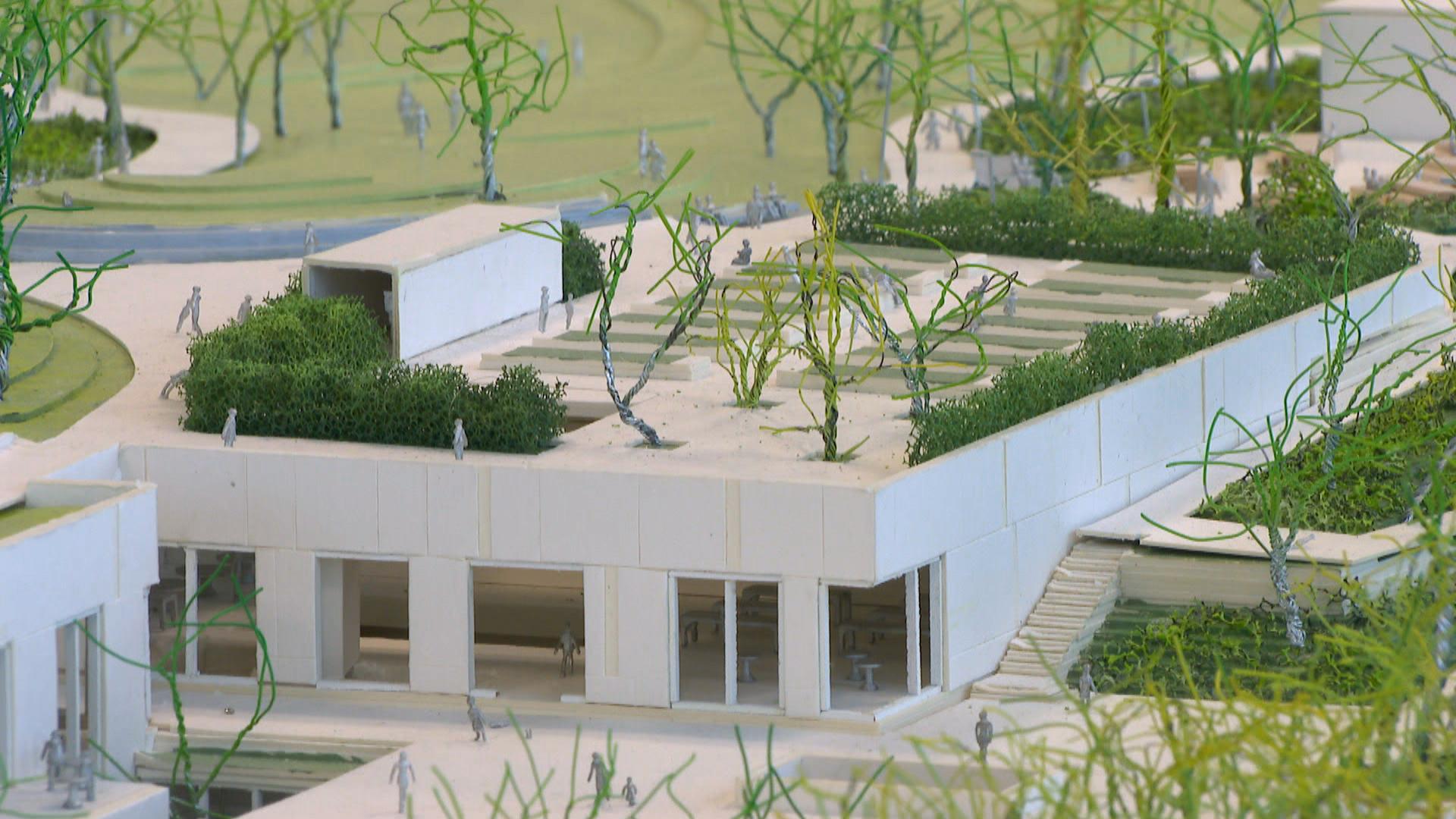 And the Obama Foundation made its final pitch in front of friends and foes, promising that the vast majority of this project would be public green space. They've vowed a $3.1 billion economic boost to the city as a result of the project, 7,000 visitors per year, 5,000 jobs during construction and 2,500 jobs after it's complete.
But all of that didn't dissuade opponents of the project from airing their grievances, some decrying what they perceive as a cloak-and-dagger process.
"He's not the same Barack Obama that we all worked for and elected," said Hyde Park resident Robin Kaufman. "It's being handled in an atrocious way.
Others who have railed against the foundation for not signing a community benefits agreement worry about the possible displacement of long-time residents if property values go up.
"I think it's nice to have the Obama museum out there, I approve it," said South Side resident Sharon Payne. "But what I don't approve is being displaced."
Jackson Park Watch, which has been sharply critical of the project from the beginning, believes the realignment of roads in the area could increase traffic and that the building doesn't belong in the Frederick Law Olmsted-designed park.
"We love Jackson Park and we love the Olmsted design, and we think it has to be much more in keeping with the park and not disrupting the Olmsted design, and it has to not cause traffic headaches," said the group's director, Margaret Schmid.
The Obama Foundation has vowed that 50 percent of the contracts will go to minorities, women and other underrepresented groups, and that they'll work to prevent displacement of area residents. But supporters, which included several alderman Thursday, said opponents should wake up and appreciate the jewel about to be bestowed upon the South Side.
"You will not kill our hope, you will not lynch our dream, the Obama Presidential Center will be built!" shouted longtime Woodlawn activist, Rev. Leon Finney, in front of a room full of protesters.
While the approval is a major step forward for the center, there are more hurdles ahead. A group led by parks activist Charlotte Adelman, called Protect Our Parks, Inc., filed a lawsuit to block the project.
There are also three federal reviews that still have to take place. They include processes that fall under the National Historic Preservation Act, the Department of Transportation Act and the National Environmental Policy Act.
A national parks group called the Cultural Landscape Foundation vows to challenge the Obama center on these issues
"This project is a precedent-setting move, saying that it's OK for a former president to take land that had been free and open for 150 years and use it for private purposes," said the group's founder, Charles Birnbaum.
And though several renderings were shown before the commissioners Thursday, designers are still tweaking the final product. It's important to remember that the building will not house Obama's presidential records, but will be more of an interactive museum and space for future work to take place. It will also house a Chicago Public Library outpost and offer lots of green space, sledding hills, children's play areas and more.
One of the star architects said the current design was a result of community input, after the initial unveiling was received with a bit of controversy.
"There was a sense initially that the building may have been too solid," said Billie Tsien, who is the chief architect along with her husband Tod Williams. "So what we've tried to do is, we've brought in many more windows and many more openings."
It's also important to note that the Obama Foundation says it doesn't have to offset the 19 acres of parkland it's taking up by creating it elsewhere, because there will be a net gain in parkland with all of the open space in this project, plus the closing of Cornell Drive, the six-lane road through the park. But the Cultural Landscapre Foundation disputes that and says Cornell Drive was already technically part of the park. Closing it, they say, doesn't count as added park space.
Follow Paris Schutz on Twitter: @paschutz
---
Related stories:
As Obama Presidential Center Edges Closer to Final Design, New Lawsuit Filed
Key Questions Remain Ahead of Obama Center Vote
Will Changes to the Obama Presidential Center Appease Activists?
---