Celebrity chefs, bartenders and restaurant owners gathered Monday night to celebrate the best in the business.
For the fourth year in a row, the James Beard Foundation held its annual awards ceremony at Chicago's Civic Opera Building. The awards are considered the "Oscars" of the food industry.
Also on the stage were a select group of honorees chosen for their long-standing, high quality food service to the community, recognized with the America's Classics award.
One of them was a Chinese restaurant here in Chicago.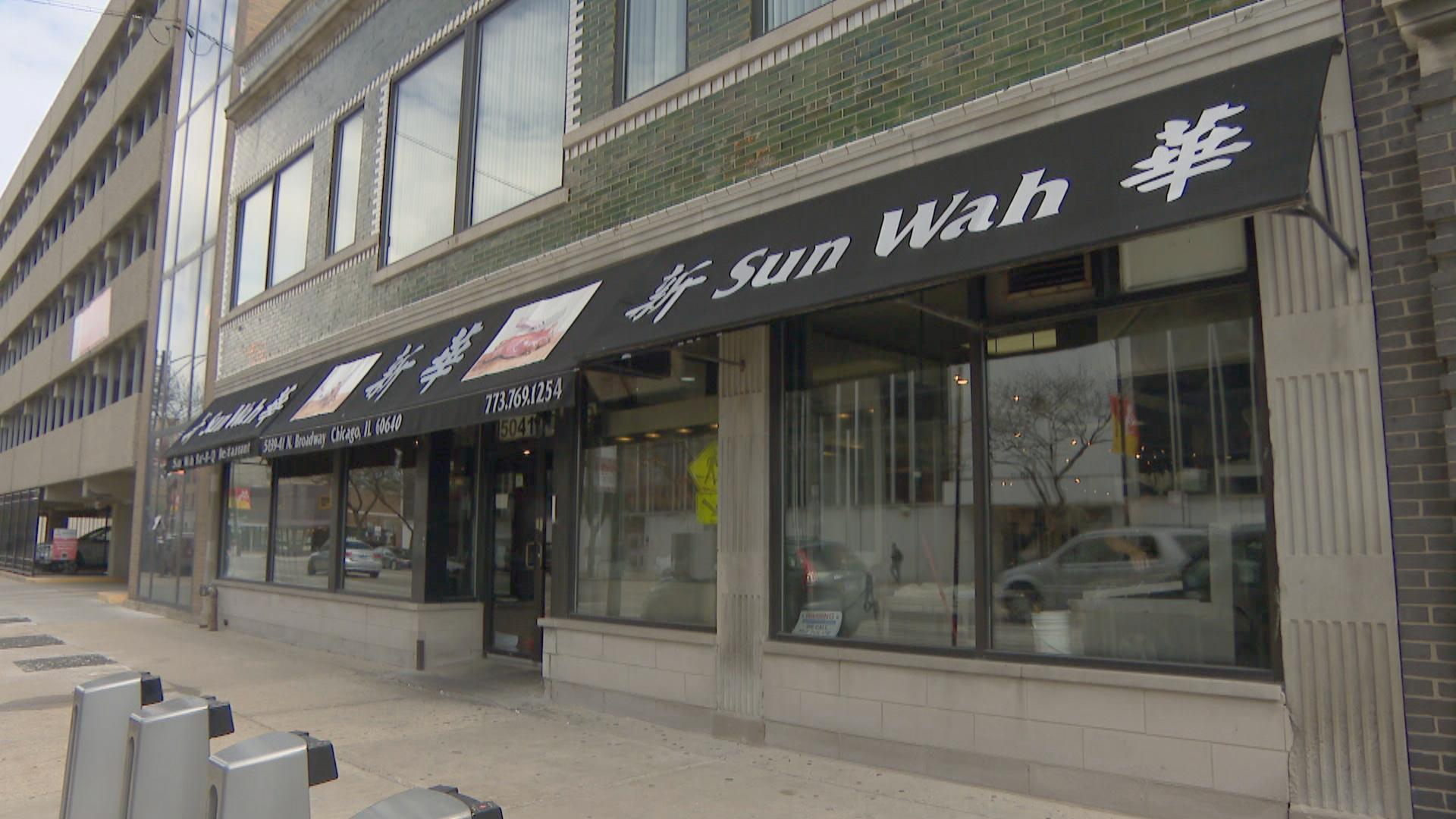 At Sun Wah BBQ restaurant in Chicago's Uptown neighborhood, it seems everything is on the menu.
The restaurant dishes up authentic Hong Kong-style barbecue. But the one dish that makes Sun Wah famous isn't even on the menu.
"I'll stand there and pretend that I don't know what they're talking about," said Kelly Cheng, Sun Wah's general manager. "Big it's the big elephant in the room. It goes by and they're like, "I want that!"
That is the duck feast – a whole roasted duck, carved tableside and served with veggies, buns and soup.
"This started out as a joke," said Cheng. "Someone said, 'You know, you should do this,' and said no, no, no, no. That's a northerners' dish, we're southerners. The rest of our cooking is Cantonese style. So, we said, 'No, not a good idea.'"
But they tried it anyway.
Cheng works alongside her sister and brother to help their father run the restaurant that he started more than 30 years ago. Over the years, the restaurant has become a member of the family, too.
"We knew that it was important to our dad. It was important for us because we grew up eating this food," she said.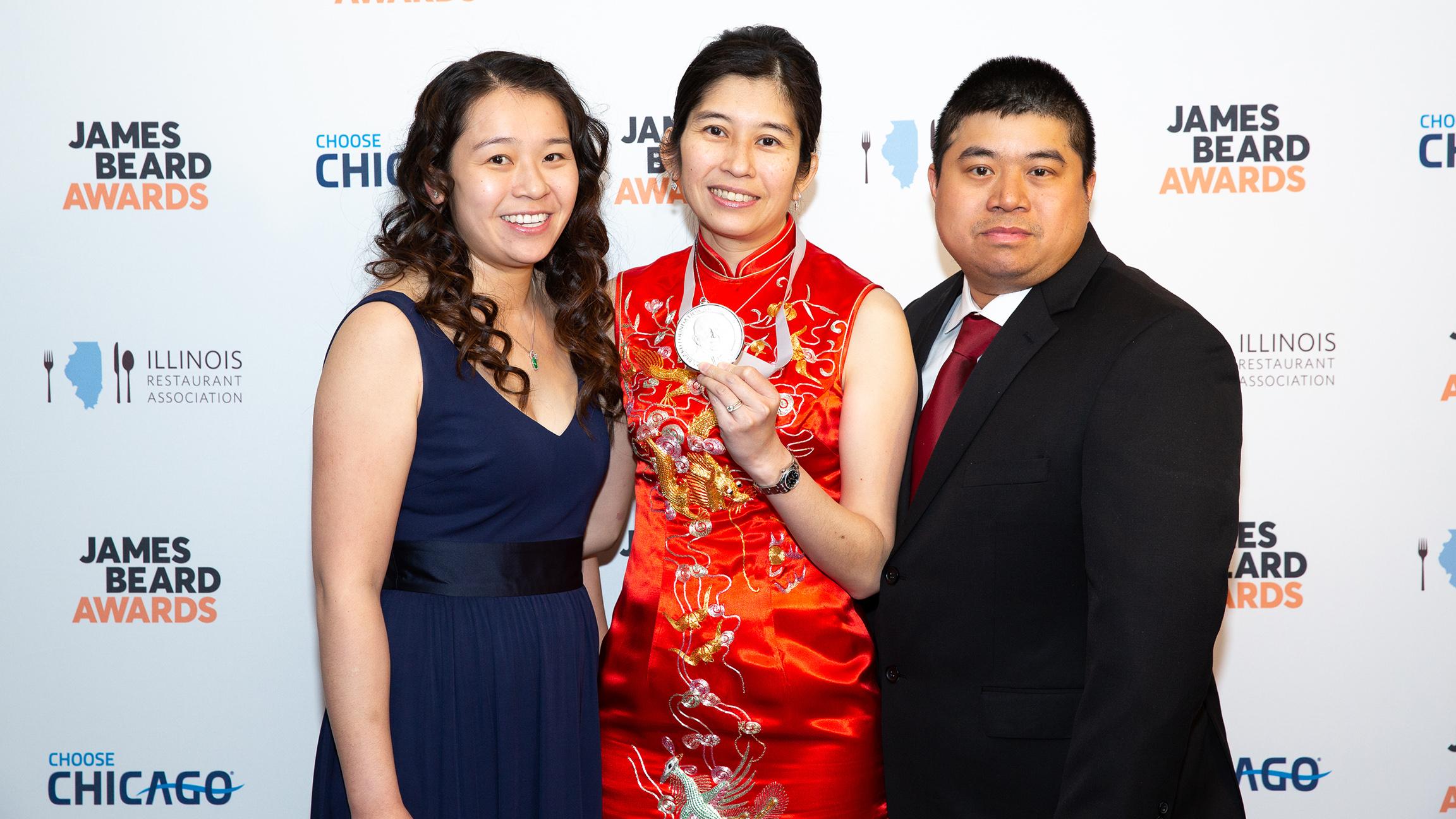 The Cheng family: Laura, left, Kelly and Michael. (Courtesy James Beard Foundation)
This year, Sun Wah is one of five restaurants being recognized by the prestigious James Beard Foundation as one of "America's classics."
The foundation says those are locally owned restaurants with a timeless appeal and quality food, reflecting the surrounding community.
Nearly 100 restaurants have been selected for the award in the last 20 years.
"This America's Classic award is a statement to my dad that everything he's worked for in the last 40-45 years is important," Cheng said. "Everything that he's done to build us, his children, up to this moment, has been worth it. The second thing is, it's a statement that our blue-collar style of Hong Kong food is on the map.
And this year, the recipients include a Vietnamese bakery in New Orleans, handmade tamales in Washington state, Sonoran hot dogs in Tucson, Arizona, and Sicilian pizza in Boston.
"I think the foundation is also saying ethnic food is a part of the American food scene," said Cheng.
Cheng says the recognition has also brought in new customers -- including Yvonne Ahrens.
"I feel like the acknowledgement of really good, authentic cuisine is huge. And the fact that they won the award, says a lot about just how authentic it is," Ahrens said.
She and her friend Fern Lee say it reminds them of the food they had growing up in Southeast Asia.
"The duck is really tender and succulent," said Lee. "And these are very traditional home cooked buns that we get when we were kids. It reminds me so much of growing up. I don't get this duck in California."
Cheng adds it's not just Chinese food, it's also American food that anyone can have. But if you want the "secret" duck, you just have to call ahead.
Follow Brandis Friedman on Twitter @BrandisFriedman
---
Related stories:
Family Made Tortillas and Pitas Round Out Chicago's Food Culture
Ask Geoffrey: What Happened to 'Chicago's Most Famous Restaurant'?
Bon Appetit Names Chicago 'Restaurant City of the Year'
---