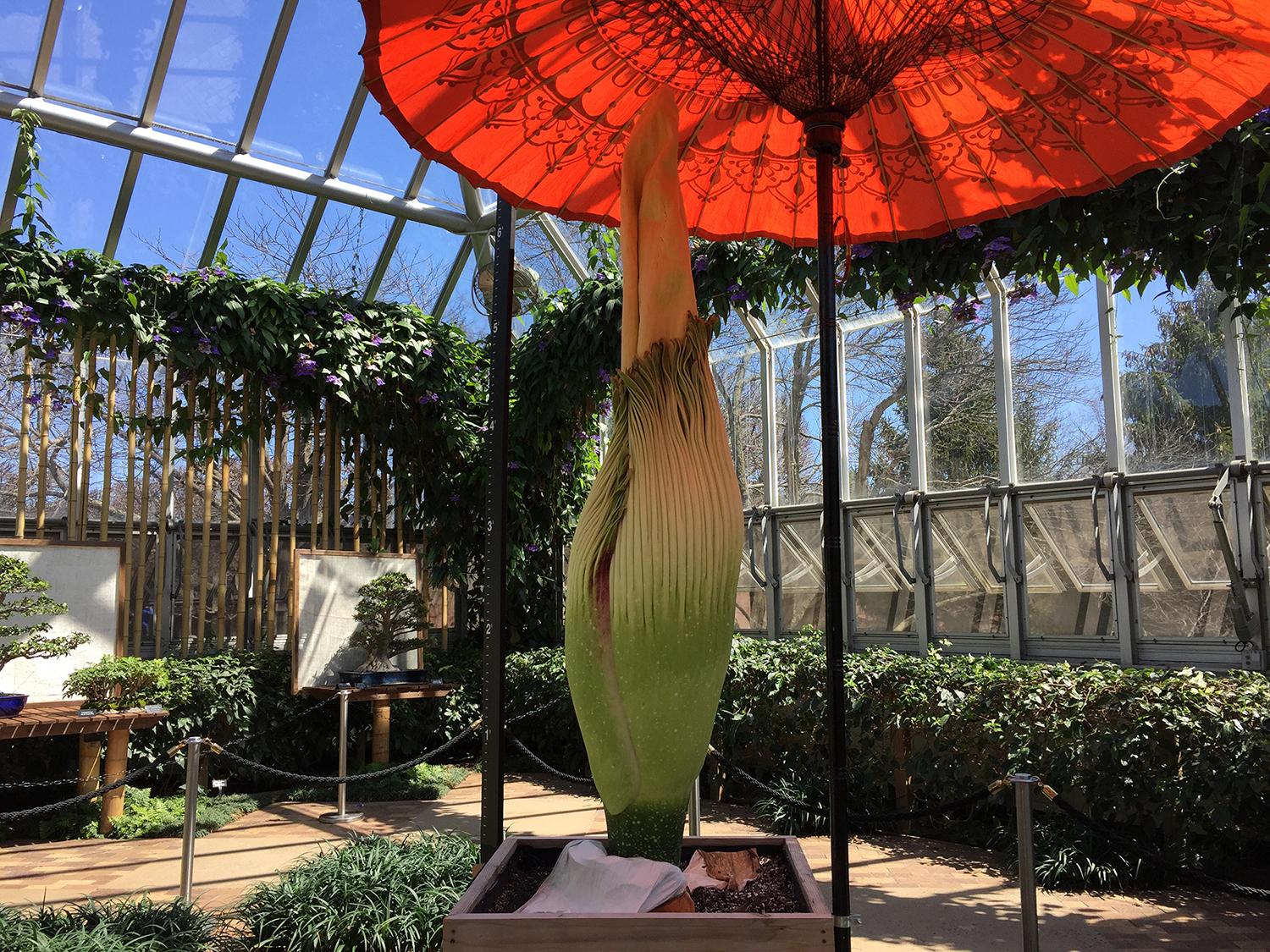 Spike the corpse flower (Courtesy Chicago Botanic Garden)
Spike the corpse flower is on the comeback trail and climbing to new heights. 
The Chicago Botanic Garden's titan arum plant has nearly doubled in size over the past two weeks as it again prepares to open up and release its rancid odor, which attracts groups of carrion beetles and flesh flies that mistake the plant for a dead animal.
More than 75,000 people visited Spike in August 2015 in anticipation of it blooming, but the plant did not have the energy to do so on its own.
Nearly three years later, Spike has been moved and repotted and is powering up for what could be a massive bloom. As of Wednesday, Spike was 82 inches tall, making it the Botanic Garden's biggest corpse flower to enter the bloom cycle. (Corpse flower Java reached 81 inches last summer).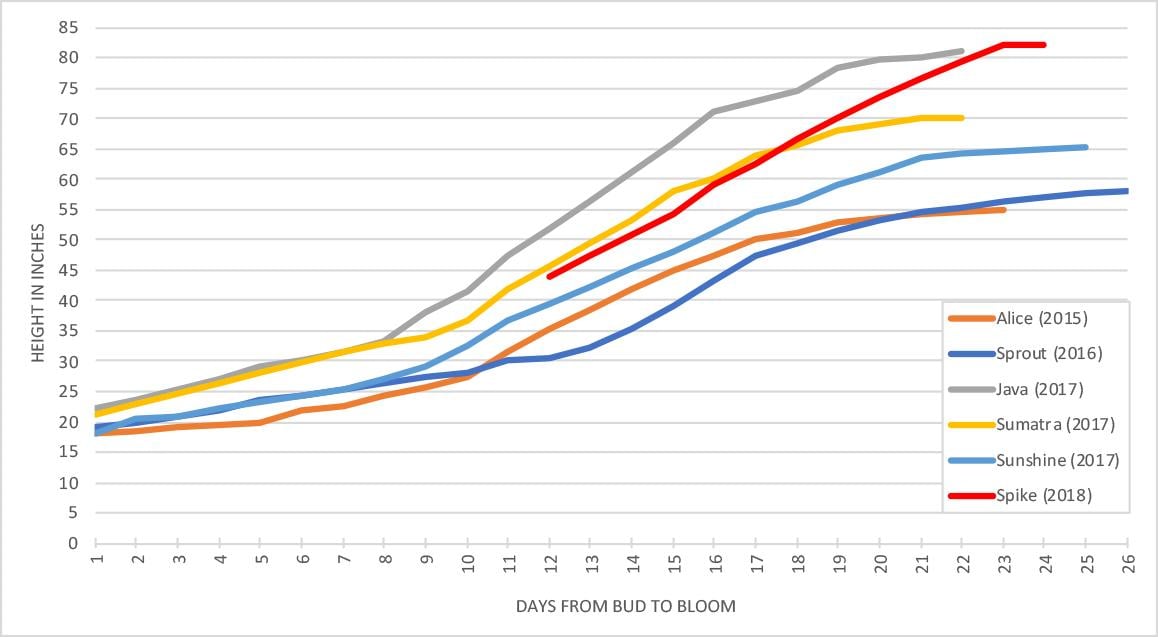 At 82 inches tall, Spike is the biggest corpse flower to enter its bloom cycle at the Chicago Botanic Garden. (Courtesy Chicago Botanic Garden)
At 6 feet, 10 inches, Spike would be tied for the fifth tallest player on the Bulls' current roster.
When, or if, the flower will bloom remains uncertain, however.
"We still can't say for sure it's [going to bloom] on a certain day because they're very unpredictable," said Jasmine Leonas, a spokesperson for the Botanic Garden.
Leonas said the plant's bracts, or outer leaves, have fallen off, "a good sign" that Spike is preparing to open up.
Officially called Amorphophallus Titanum, the stench emitted by corpse flowers upon blooming lasts just 24 to 36 hours. The event itself is rare: Corpse flowers usually take three to five years to recharge and flower again. Spike, therefore, is slightly ahead of schedule.
Those wishing to keep tabs on Spike can track the plant's status via the Botanic Garden's live webcam.
Contact Alex Ruppenthal: @arupp | [email protected] | (773) 509-5623
---
Related stories: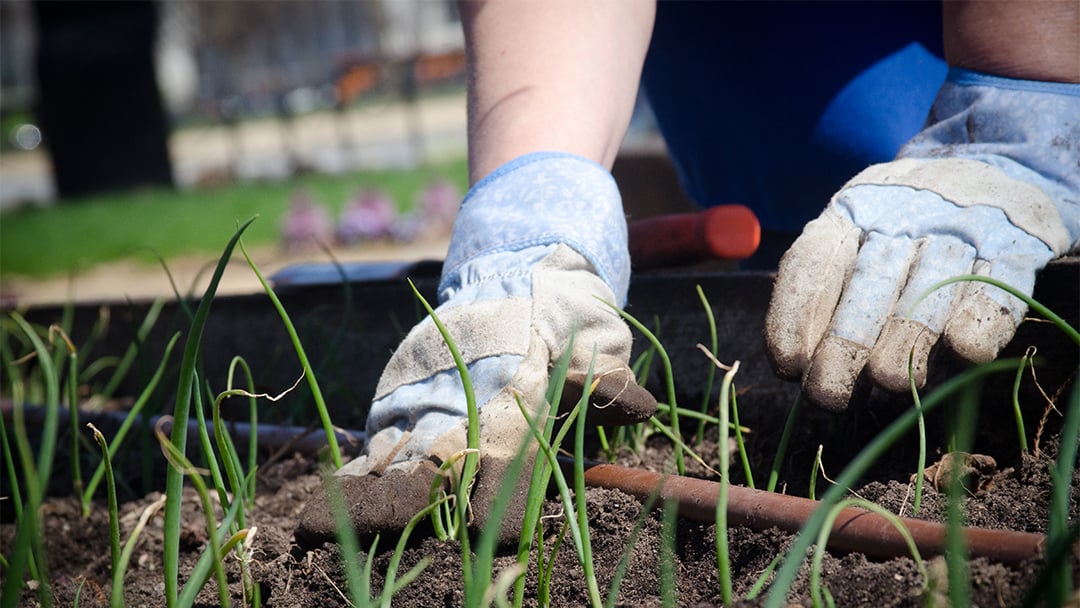 A Word of Caution for Eager Chicago Gardeners: Wait
March 2: A recent warm-weather spell might make it tempting to dig into your garden. But with another cold spell likely, Chicago Botanic Garden's Boyce Tankersley says it's too early to break out the garden shears.
---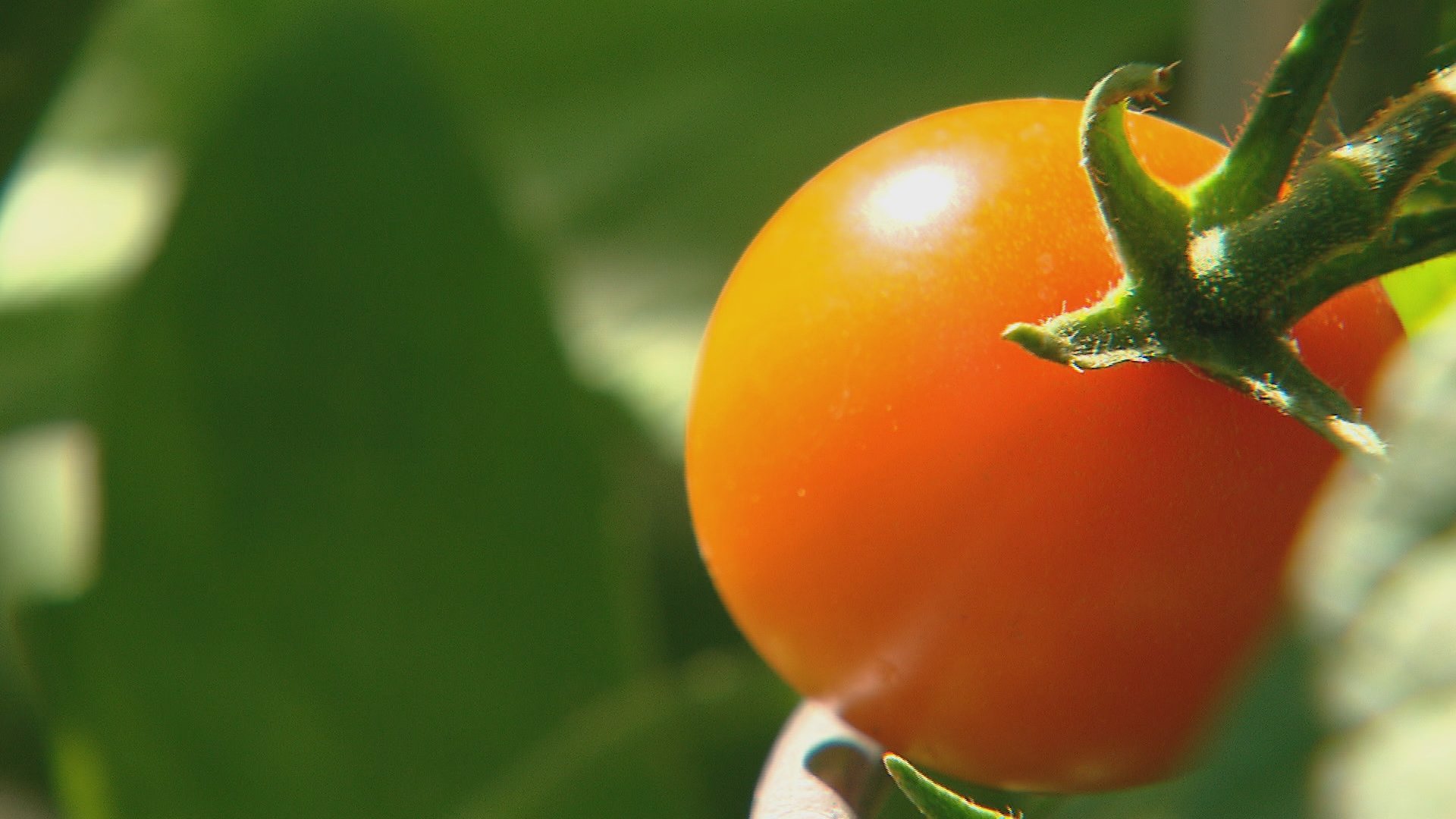 Techniques for Harvesting Your Garden
July 18: Summer is in full swing, and the WTTW garden is in full bloom. Lots of vegetables are ready to pick and to eat.
---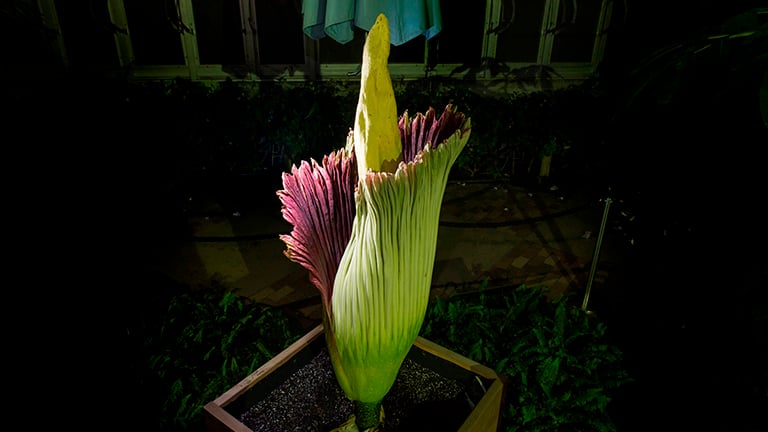 Corpse Flower Sprout Blooms at Chicago Botanic Garden
April 26, 2016: The giant corpse plant, a titan arum, is now in bloom. See what the plant looks like via the CBG's live stream, and find out about late hours for Tuesday night.
---