A massive new international study of alcohol consumption has found no overall health benefits from even moderate drinking.
Published in the British medical journal The Lancet last week, the report aggregated multiple studies looked at drinking patterns and health outcomes for almost 600,000 people in 19 wealthy countries.
One key finding is that men cannot safely consume more alcohol than women.
That finding directly contradicts guidelines issued by the National Institute on Alcohol Abuse and Alcoholism (NIAAA), which defines moderate drinking as one drink per day for women and two for men.
Dr. Evan Goulding is an assistant professor of psychiatry at Northwestern University Feinberg School of Medicine where he specializes in treatment of addiction.
He says the study looks pretty comprehensive.
"It's a big study and it looks like it is pretty solid," said Goulding. "It's pretty consistent with the evolving literature."
Goulding says the finding that men cannot drink more than women without adverse health impacts is not too surprising.
"If you are over 65 the recommendation from the NIAAA is already seven drinks a week (for both men and women) – which is what this study is saying."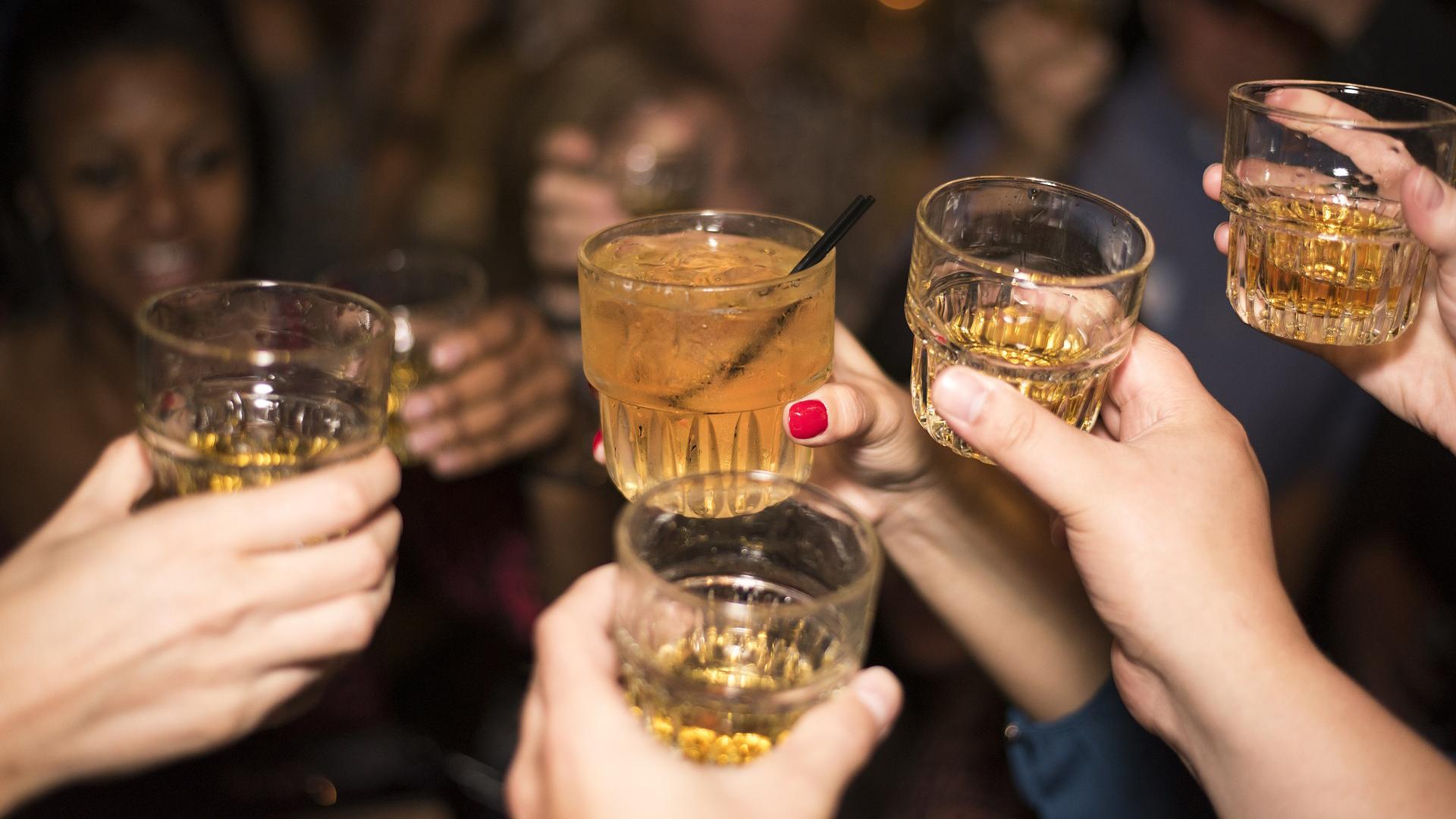 (kaicho20 / Pixabay)
He notes there was also a prior study looking at cognitive impacts, which found that people consuming more than five or six drinks a week saw a reduction in the size of their hippocampus, resulting in memory problems.
"I'm an addiction psychiatrist. I do a lot of work with people who have substance abuse problems or maybe think they are drinking too much. So I have this conversation pretty frequently with people," said Goulding.  "I'd say over the last six months to a year what I've been telling them is that the recommendation for men is 14 drinks a week if you are under 65 and for women seven drinks, but that there's some data that suggests for at least memory impairment that that probably is a liberal limit for men."
Goulding also notes that studies that show some benefits to moderate drinking may not present a complete picture.
"The bottom line for me is that maybe if you drink a little bit you might decrease your risk of having a heart attack but your risk of dying sooner (from other things) is higher."
Goulding joins host Phil Ponce to discuss the findings of the study. Dr. Steve Attanasio from Swedish Covenant Hospital also joins us.
---
Related stories:
New Initiative Aims to Reduce Alcohol Use in Chicago Teens
Study Details Possible Fetal Alcohol Spectrum Disorder Treatment
A 'Perfect Storm' Brewing on Chicago's North Side
---