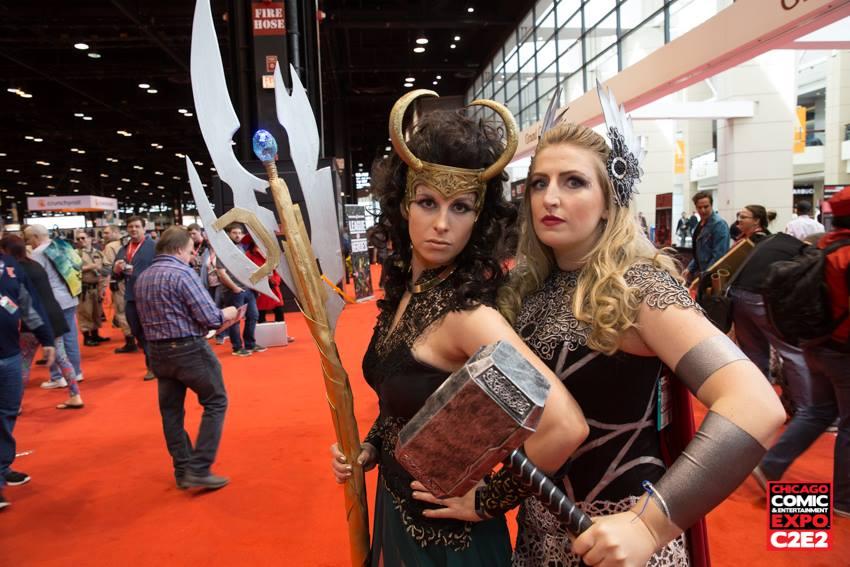 C2E2 2017 (C2E2 / Facebook)
1. Nerd out
Superheroes, villains, robots, wizards and warriors descend on McCormick Place for the annual pop culture convention Chicago Comic & Entertainment Convention – better known as C2E2. Get up close and personal with your favorite comic artists and stars, including Sean Gunn of "Guardians of the Galaxy" and author of the "Divergent" trilogy, Veronica Roth. Creators of "F*cking Forty" will host a panel about the graphic novel completed by more than 130 artists. Cosplay encouraged.
Details: 10 a.m.-7 p.m. Friday and Saturday; 10 a.m.-5 p.m. Sunday at McCormick Place South Building, 2301 S. Lake Shore Drive $30.75-$40.75; $75.75 three-day pass / MAP

Looking for drama? Theater critic Hedy Weiss shares reviews of five shows currently on Chicago-area stages.

2. Pedal
Get your heart pumping and legs moving at Spin to Break the Cycle, featuring local professionals at the helm. Tickets include post-workout pampering, a complimentary massage, appetizer buffets, complimentary drinks, a swag bag and more. Proceeds benefit World Sport Chicago and Up2Us Sports initiatives to use sports to create change in the city.
Details: Hourly sessions from 8 a.m.-1 p.m. Saturday at the House of Blues Chicago, 329 N. Dearborn St. $275 / MAP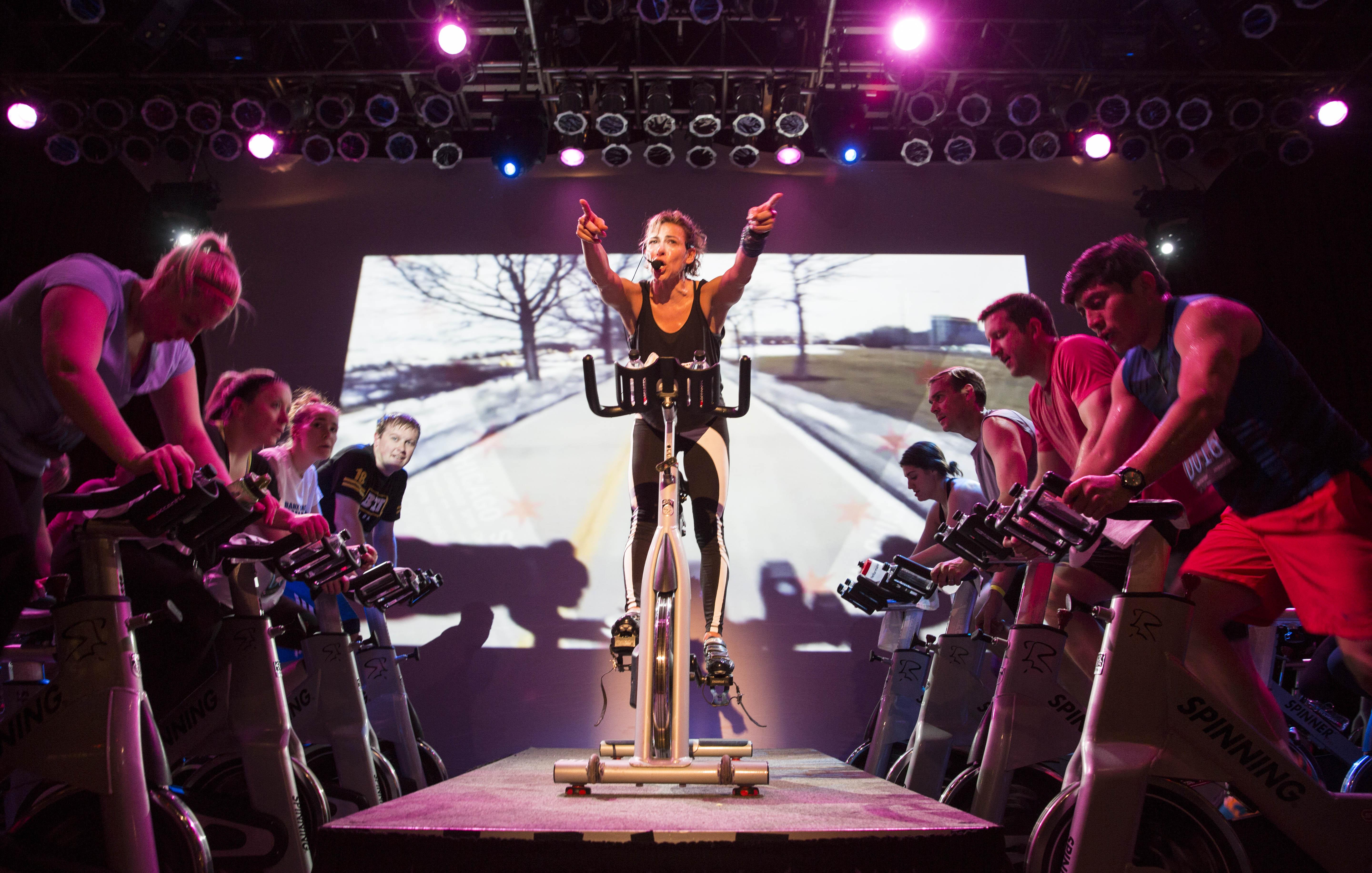 (Courtesy of Spin to Break the Cycle)
3. Explore
Immerse yourself in the Icelandic culture without packing an overnight bag at the four-day Taste of Iceland. Try Nordic dishes like cured cod and confit arctic char at Baptiste & Bottle, attend an Icelandic short-film screening at the Music Box and take in a free concert featuring Icelandic and American artists at Martyrs'.  
Details: Hours vary. Thursday-Sunday. Cost of events and location vary. 
Confit Arctic Char (Credit: Iceland Naturally)
4. Rewind
Relive memories of yesteryear at Chicago Home Video Day, where collections across the city are dusted off and screened, including films from Video Data Bank and Media Burn Archive. Bring your own VHS, VHS-C, Betamax, Hi-8, Video 8 or Mini-DV cassette to share a 5-minute snippet with the audience. (A team of inspectors will make any necessary repairs to ensure the tapes are playable.)
Details: 1-5 p.m. Saturday at Nightingale Cinema, 1804 N. Milwaukee Ave. Free / MAP

5. Pig out
Bacon lovers have long known their favorite pork product is more than just a side dish. Baconfest Chicago showcases the versatility of this cured meat in dozens of dishes from the savory to the sweet (like tiramisu with a bacon twist). Indulge your taste buds and try dishes like bacon fried pierogi wrapped in bacon topped with bacon jam. (Drool.)
Details: Three sessions available: 7-10 p.m. Friday; noon- 3 p.m. and 7-10 p.m. Saturday at the UIC Forum, 725 W. Roosevelt Road. $60-$85; $160 VIP tickets include early admission / MAP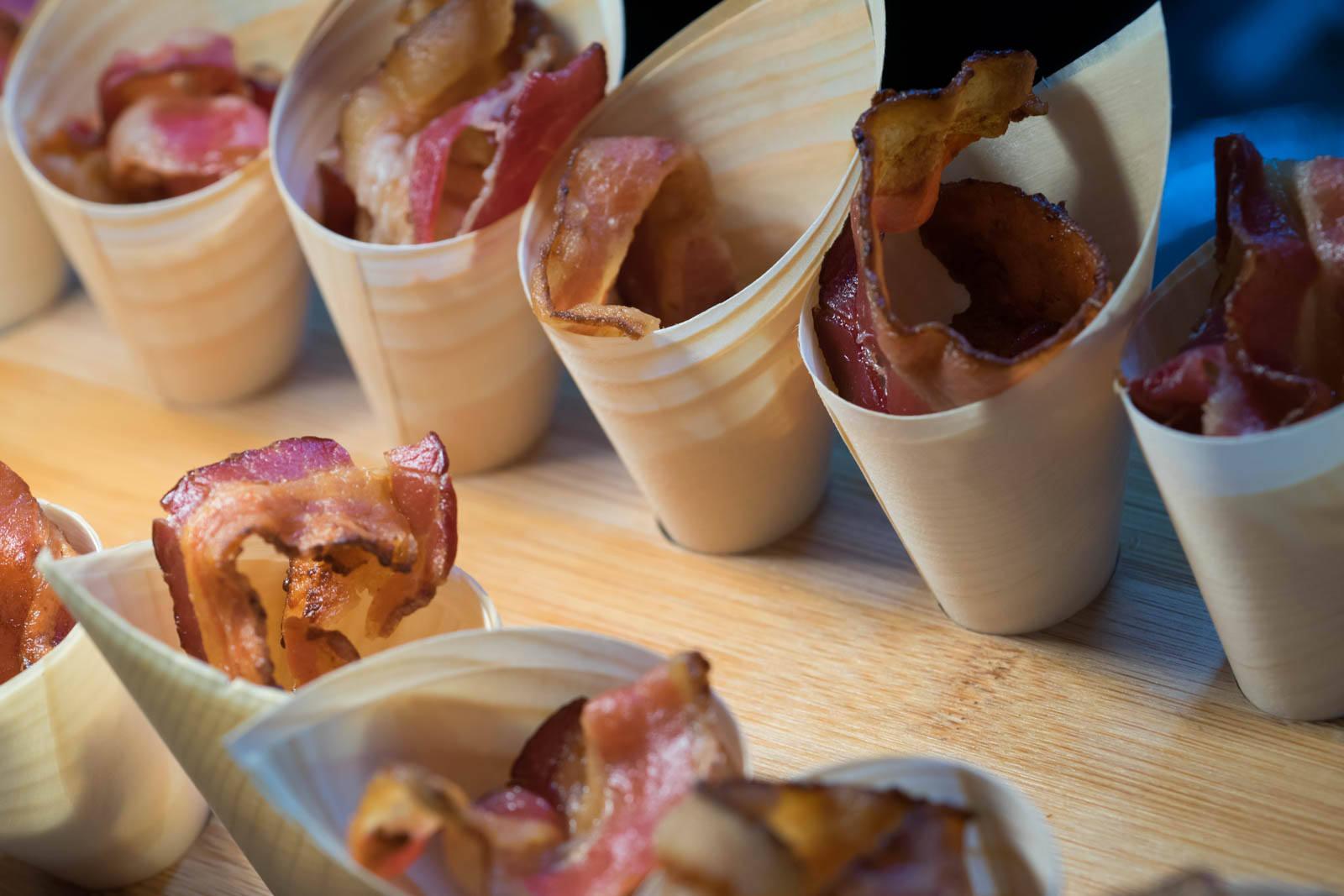 Baconfest Chicago 2017 (Ben Collins-Sussman)
6. Engage
Socially conscious, vintage street murals await your discovery at the Southside Roots Mural Tour: Art Inspired by William Walker. The three-hour bus tour begins with a visit to the Hyde Park Art Center to see the exhibit "Bill Walker: Urban Griot" before taking attendees to about a dozen street murals and community art sites that reflect the African-American experience.  
Details: 10 a.m. Saturday at Chicago Public Art Group, 600 W. Cermak Road. $20 / MAP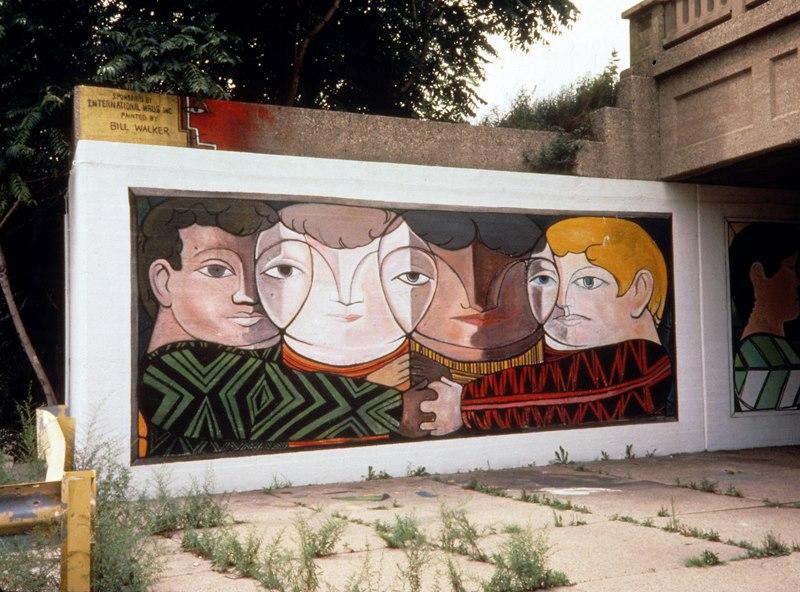 (Chicago Public Arts Group / Facebook)
7. Watch
More than 100 feature-length and short films from Latin America, Spain, Portugal and the U.S. highlight the 34th Chicago Latino Film Festival. Considered the largest and most comprehensive Latino film festival in America, organizers say the fest emphasizes the artistic and educational value of film.
Details: Hours vary Thursday through April 19 at AMC River East 21 Theatres, 322 E. Illinois St. $10-$13 / MAP

8. Chow down
Sample gluten-free muffins, cupcakes, sourdough bread and other baked goods at the Gluten Free & Allergen Friendly Expo. In addition to g-free products, many of the 150-plus exhibitors will showcase products free of the top eight allergens – milk, eggs, peanuts, tree nuts, fish, shellfish, soy and wheat.
Details: 10 a.m.-4 p.m. Saturday and Sunday at the Schaumburg Convention Center, 1551 Thoreau North Drive, Schaumburg. $15 per day; $5 for kids / MAP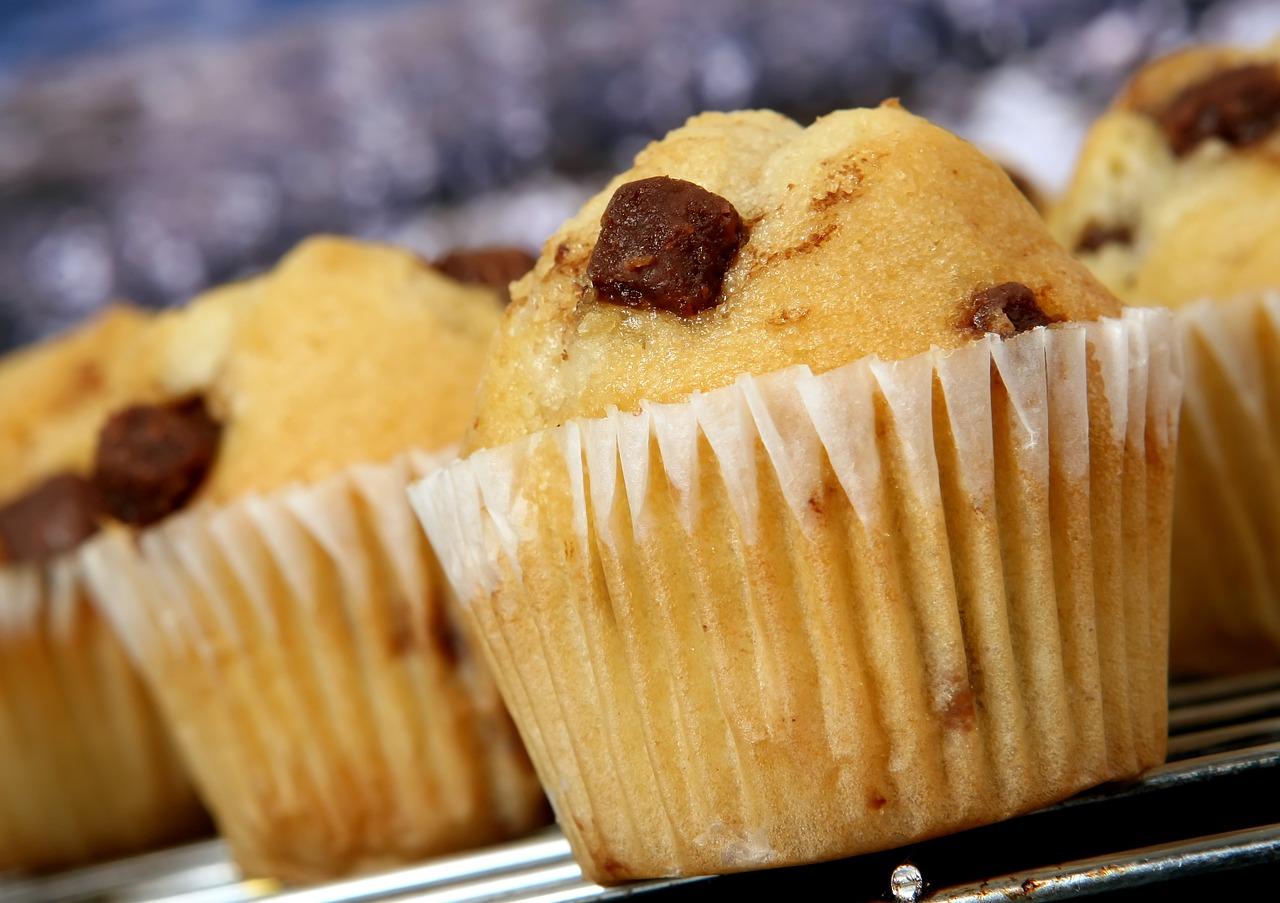 (Pixabay)
9. Relish
Celebrate the aspirations and achievements of African-American women at the Black Women's Expo, featuring more than 30 seminars on topics such as business, health and relationships. Additional programming includes musical and dance performances throughout the weekend, including guitarist Gerey Johnson, Kiana and Johnny Gill. 
Details: 10 a.m.-7 p.m. Friday and Saturday; 11 a.m.-6 p.m. Sunday at McCormick Place, 2301 S. Lake Shore Drive. $20; $45 three-day pass / MAP

10. Behold
Critically acclaimed pianist Wael Farouk takes on the New Philharmonic's most challenging repertoire to date in Beethoven: Five Concertos – One Pianist. Settle in for three hours of music as Farouk performs Beethoven's five piano concertos. According to organizers, this will mark the second time in the U.S. that Beethoven's five piano concertos have been performed together.
Details: 7 p.m. Saturday; 3 p.m. Sunday at McAninch Arts Center's Belushi Performance Hall, 425 Fawell Blvd., Glen Ellyn. $49; $47 for seniors / MAP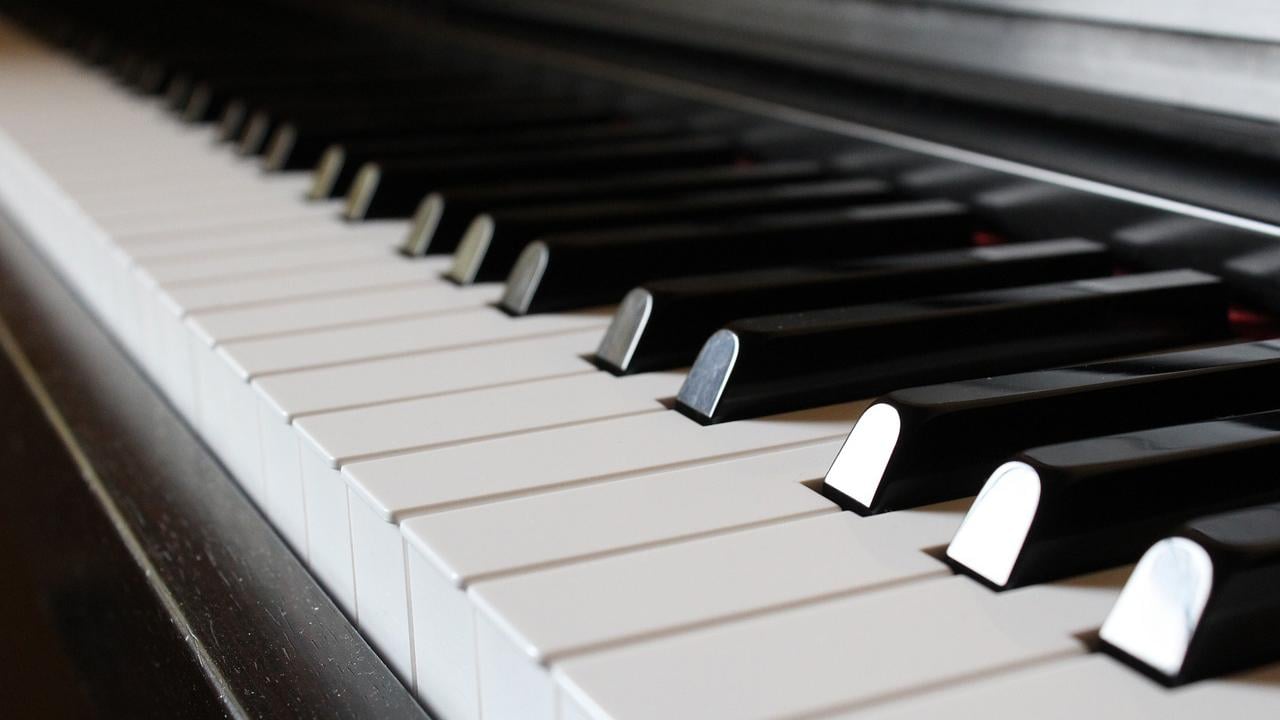 (Pixabay)
Events listed are subject to change. We recommend double-checking times and locations before you head out the door. Want to share your upcoming events with us for consideration in a future roundup? Send us an email.
---