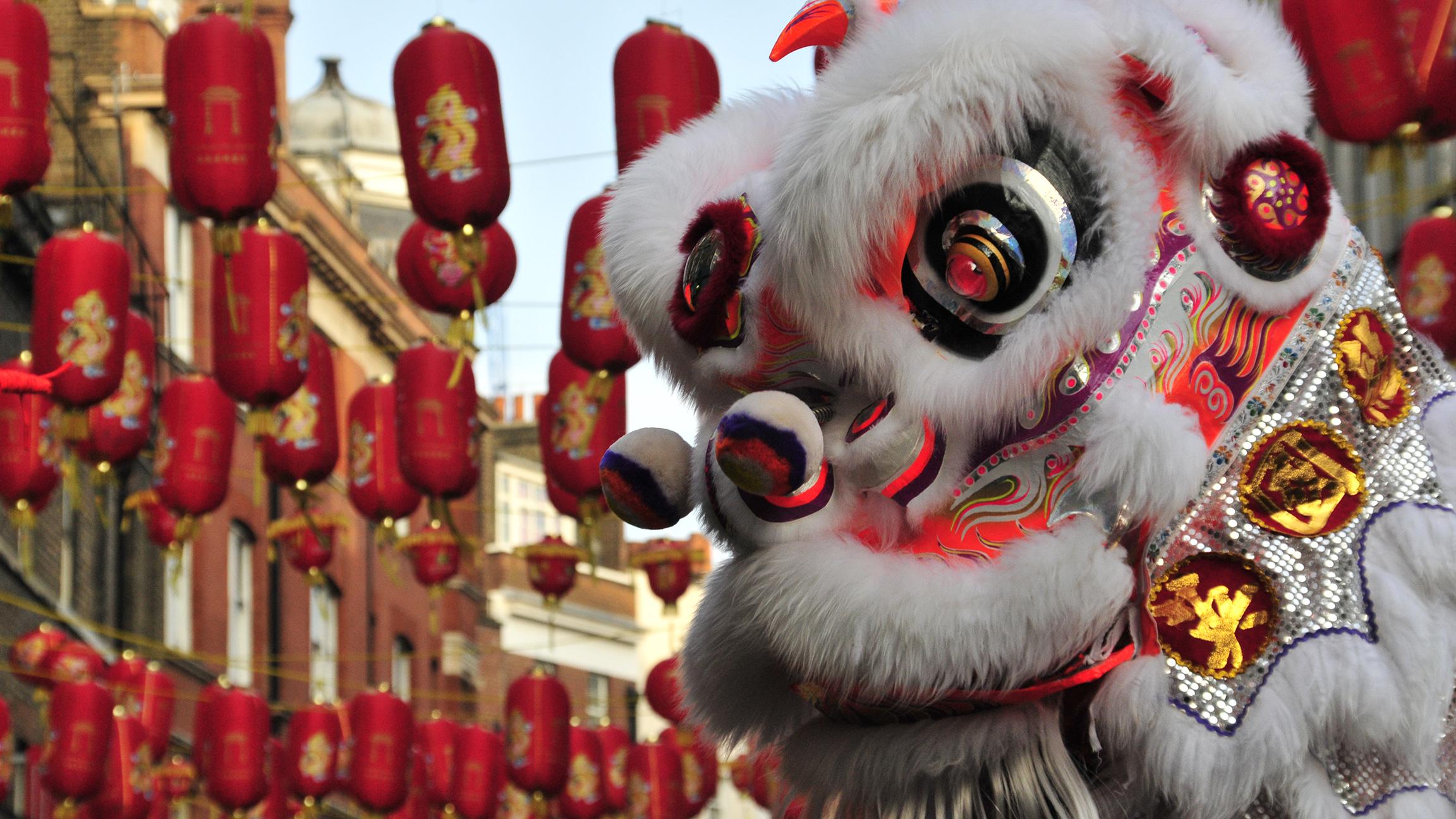 Chinese New Year celebrations take place around the globe each year, including London. (Paul / Flickr)
1. Celebrate
Ring in the Year of the Dog this weekend with two free events. On Saturday, the Argyle Lunar New Year Celebration features a colorful neighborhood parade with lion dances, floats and music, and special programming. On Sunday, the Chinatown Lunar New Year Parade features colorful floats and traditional lion dances as music fills the air, plus a parade of local pooches.
Saturday: 1-2:30 p.m. Parade steps off at the Argyle CTA station | MAP  Sunday: 1-3 p.m. Parade steps off at 24th Street and Wentworth Avenue | MAP
Chicago Chinatown Lunar New Year Parade 2017 (3) from Gregory Brian Cooke on Vimeo.

2. Groove
Feel the rhythm of conga drums as the West Indian Dance Theatre Company performs traditional and contemporary Afro-Caribbean folk and island music, dance and song. 
Details: Noon-1 p.m. Saturday at the DuSable Museum of African American History, 740 E. 56th Place, $10 / MAP
(West Indian Dance Theatre Company / Facebook)
3. Swirl
Dreaming of summer street fests and their hallmark beer tents? Fest season is still a few months away, but you can get a preview – and enjoy a cold one in a beer tent – at Frost Fest. Dubbed "Chicago's coolest block party," the annual event features a 4,000-square-foot heated party tent stocked with samples of craft beer, spirits and ciders. General admission ($35) includes 10 beer tasting tickets and 3 liquor tasting tickets; mini-pass tickets ($20) are available Sunday and include 5 beer tasting tickets and 1 liquor tasting ticket.
Details: Sessions from 1-4 p.m. and 6-9 p.m. Saturday; 2-5 p.m. Sunday at 3514 N. Halsted St. $20-$40 / MAP
(Anthony Meade)
4. Trek
Sip hot cocoa as you create nature-inspired crafts and explore Northerly Island during the season's final Polar Adventure Day. See Siberian huskies, wolves and birds of prey from Flint Creek Wildlife Rehabilitation.
Details: Noon-4 p.m. Saturday at Northerly Island, 1521 S. Linn White Drive. Free / MAP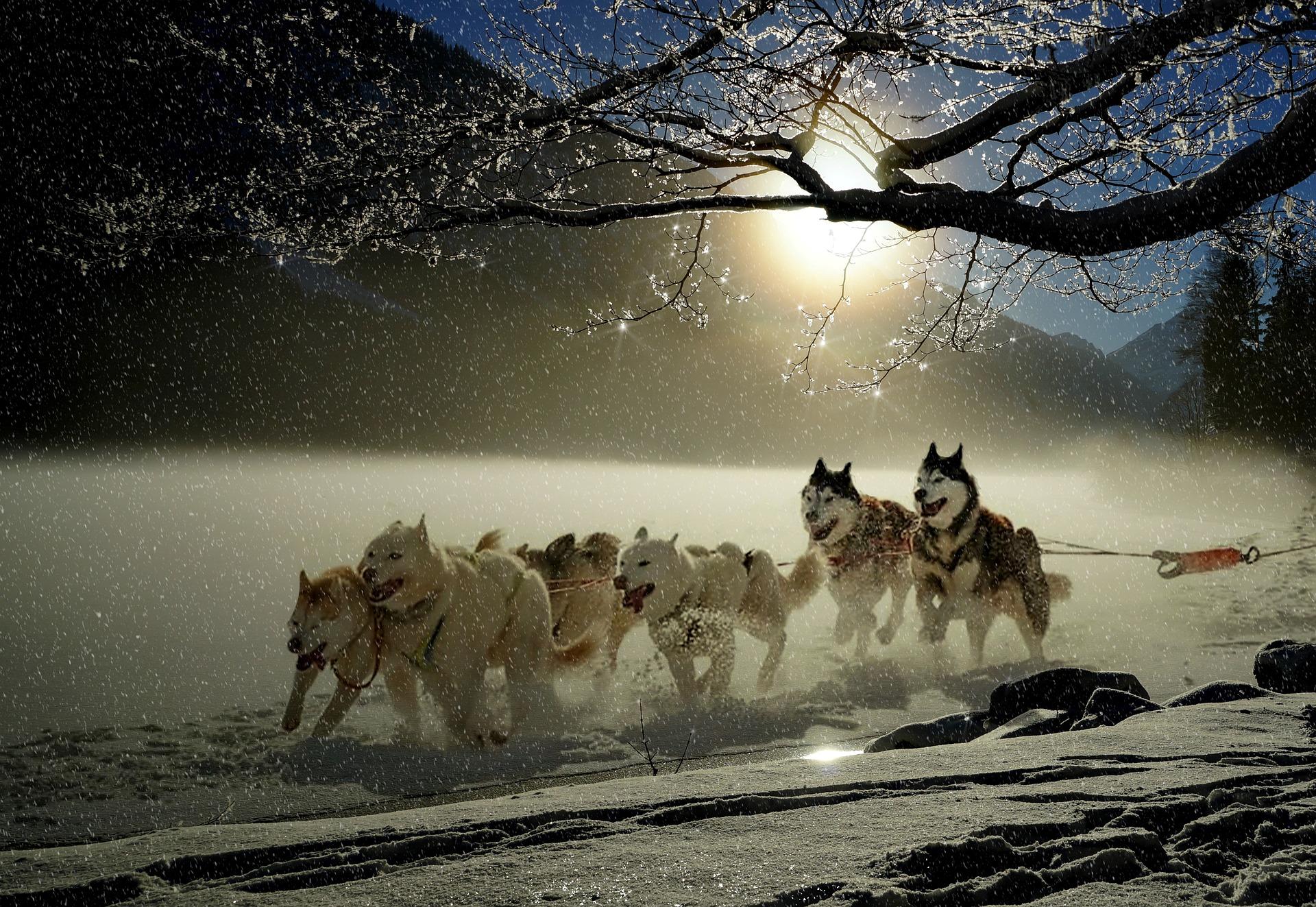 5. Observe
The play "Last Night as King: The Final 24 Hours of the Life of Dr. Martin Luther King Jr." pays homage to the civil rights icon who was assassinated a half-century ago. The show highlights the highs and lows of King's final day and draws parallels to plights taking place in 2018.
Details: 6:30 p.m. Saturday at the Prairie Center for the Arts, 201 Schaumburg Court, Schaumburg. $10 / MAP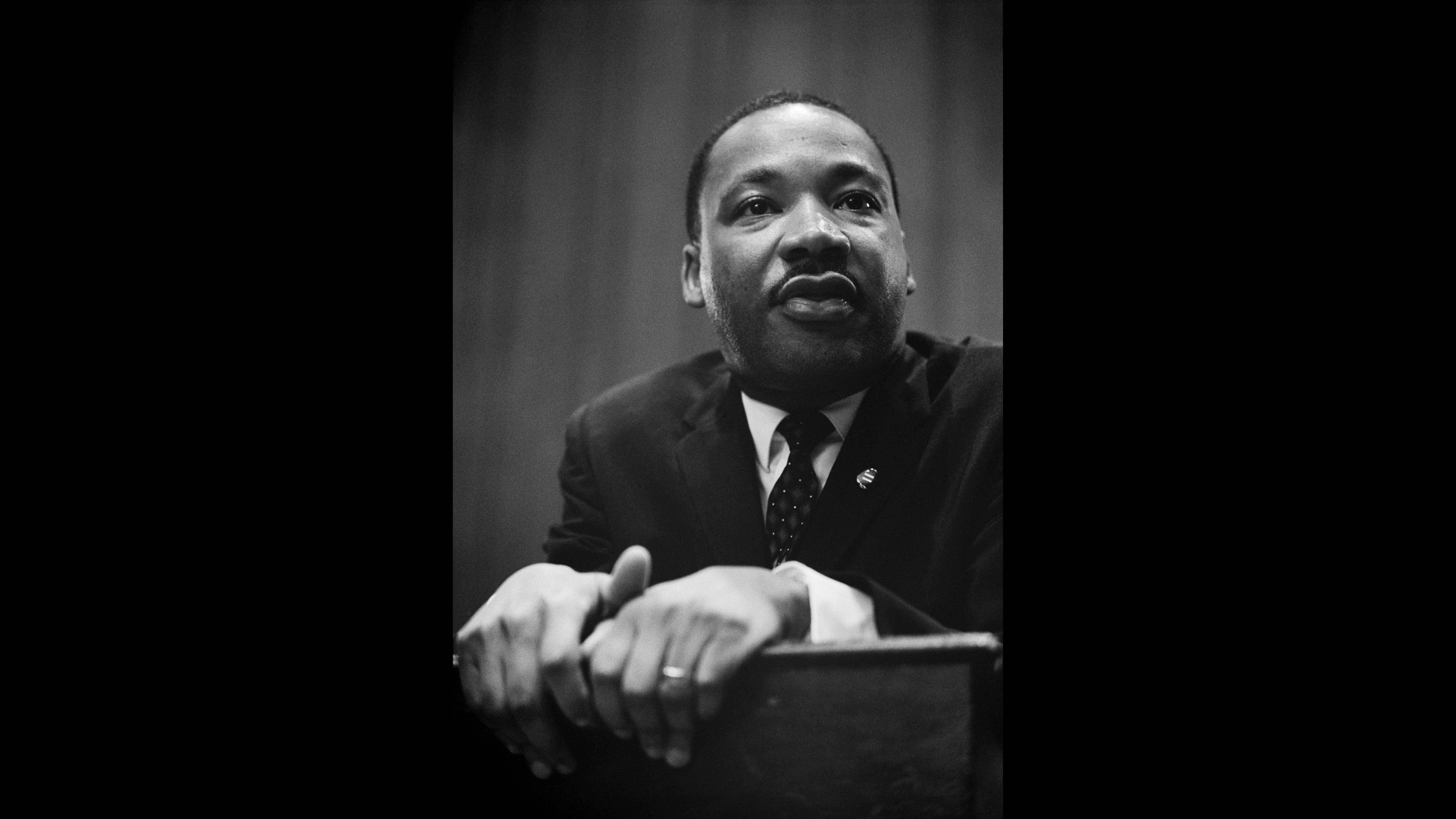 Martin Luther King Jr.
6. Feast
Discover local artists, photographers, bands and DJs at The Pancakes & Booze Art Show, featuring more than 100 emerging artists – and a free pancake bar to keep you going through the wee hours – plus works of art that come to life and live body painting. 
Details: 8 p.m. Friday and Saturday at Reggies Rock Club, 2109 S. State St. $10-$15 / MAP
Pancakes & Booze (Chicago) from ojo Creative on Vimeo.

7. Experience
Catch a glimpse of everyday Chicagoans in the '70s and '80s as they celebrate a gay pride parade, attend a bridal shower and host a neighborhood Labor Day party during a night of Films by Tom Palazzolo ("Tom Chicago"). These lesser-known works by documentary filmmaker Palazzolo "are as tender and heartwarming as they are sharp and critical," organizers write.
Details: 8 p.m. Saturday at Chicago Filmmakers, 5720 N. Ridge Ave. $8 suggested donation / MAP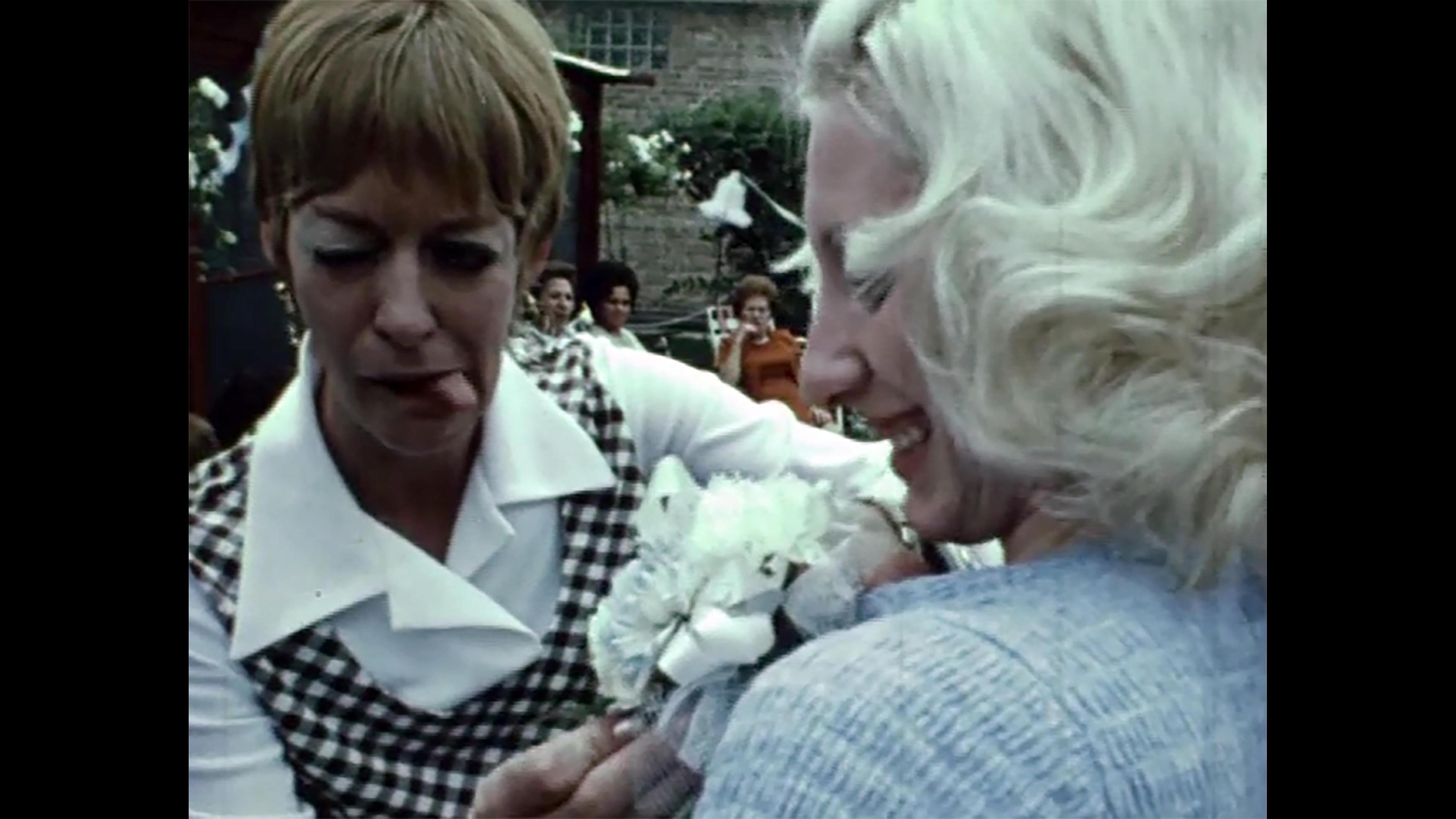 A still from Tom Palazzolo's film "Ricky and Rocky." (Chicago Film Archives)
8. Absorb
Get lost in performances inspired by "Alice in Wonderland" and Stevie Wonder at Deeply Rooted Dance Theater: Looking to the Future. Tales of attraction, war and female strength also take center stage.
Details: 7:30 p.m. Saturday at North Shore Center for the Performing Arts, 9501 Skokie Blvd., Skokie. $25-$45 / MAP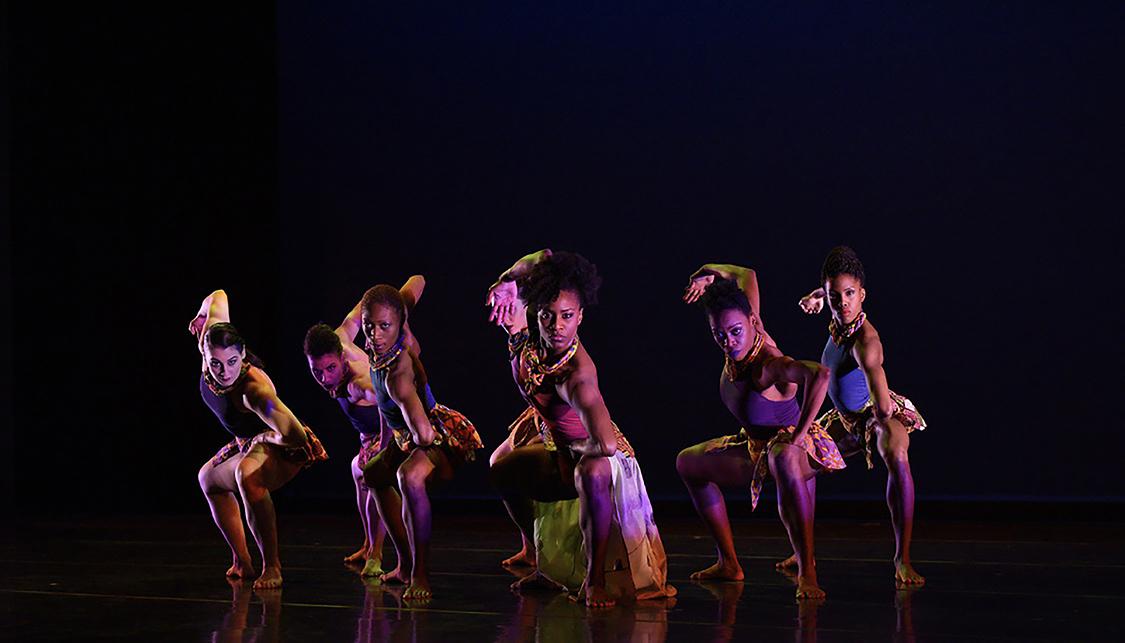 (Ken Carl)
9. Ponder
Which new film will win the Oscar for best picture? Will it be the story of a sensitive sea monster, an avenging Missouri mother or an unwitting photographer visiting his girlfriend's family? Join Chicago Tribune film critic Michael Phillips for an evening of guesswork, film clips and movie lore at A Night at the Oscars.
Details: 7 p.m. Thursday at Highland Park Public Library, 494 Laurel Ave., Highland Park. Free / MAP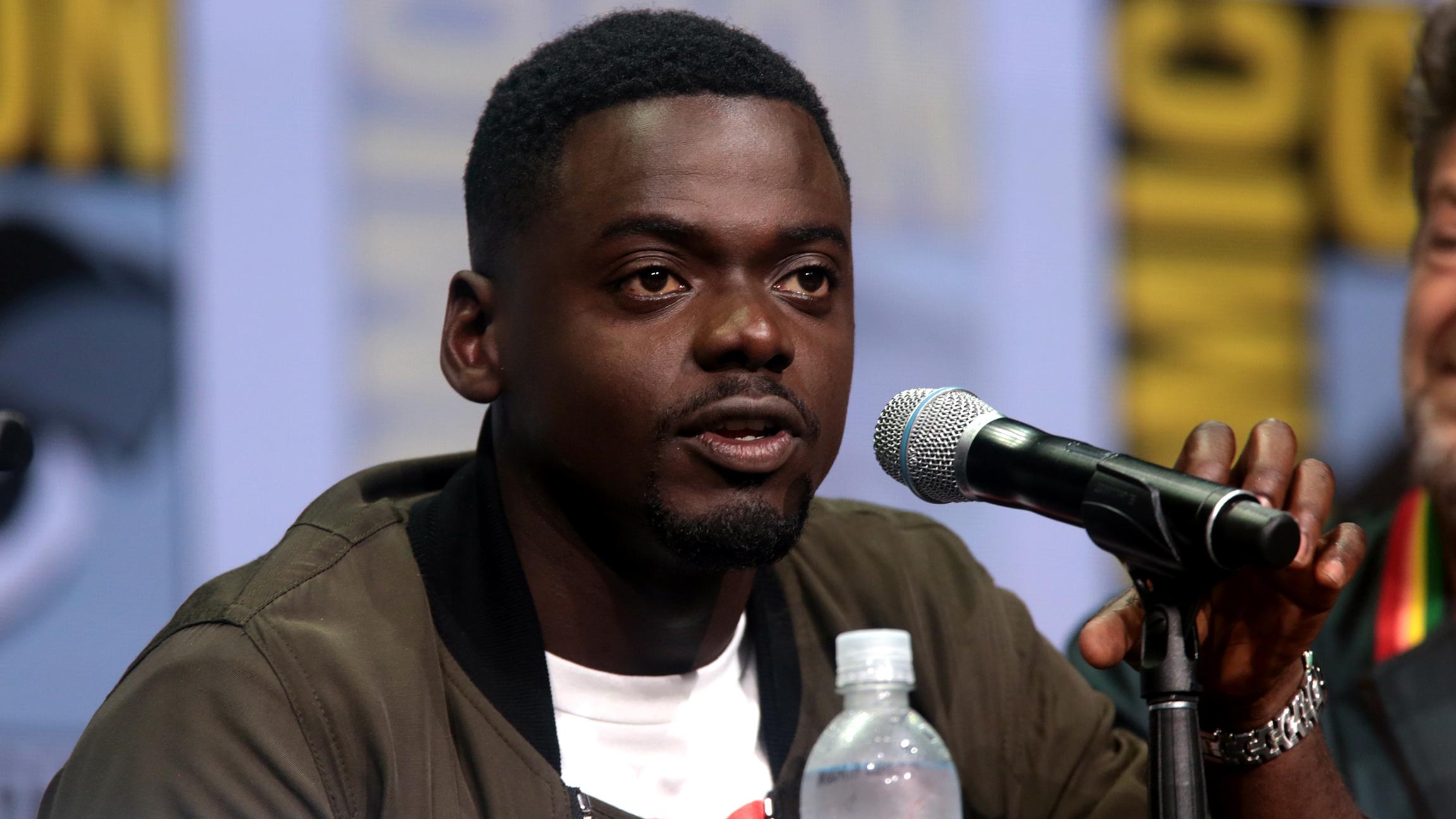 "Get Out" actor Daniel Kaluuya speaks at the 2017 San Diego Comic Con International. (Gage Skidmore / Flickr)
10. Uncover
Can music transcend religion and politics? The documentary "On the Banks of the Tigris" hones in on that question as Majid Shokor, an Iraqi-Australian, discovers the "hidden history" of Jewish influence in Iraqi music. Stay tuned after the screening for a discussion with Shayna Silverstein, whose research examines politics, culture and performance in the contemporary Middle East.  
Details: 2 p.m. Sunday at the Spertus Institute for Jewish Learning and Leadership, 610 S. Michigan  Ave. $18; $10 for Spertus members; $8 for students / MAP
On The Banks of the Tigris - Trailer from JIFF on Vimeo.

Events listed are subject to change. We recommend double-checking times and locations before you head out the door. Want to share your upcoming events with us for consideration in a future roundup? Send us an email.
---