For more than three decades, courtroom sketch artist Tom Gianni has been the eyes of the media when cameras are not permitted.
He has given the artistic treatment to countless trial witnesses, including Michael Jordan, singer and Academy Award-winner Jennifer Hudson, and a volatile Drew Peterson. Being a courtroom sketch artist, while far from glamorous, pays most of his bills. But this is Gianni away from the trials and juries: children's book illustrator, pulp fiction artist and steampunk enthusiast.
The many artistic sides of Gianni or on display in an exhibit called "Art that Works for a Living" at the St. Xavier University gallery. The exhibit is part of an ongoing series that helps students learn not just the creative side of art but also how to make money at it.
Among his out-of-court passions is carrying on a tradition dating back several generations. Dime-store novels of the '30s, '40s and '50s featured romance, crime, fantasy and adventure and they came to be known as pulp fiction. Gianni is one of the contemporary masters of the pulp fiction cover.
"I've always really been a big fan of that stuff since I was a kid," Gianni said. "I'm very influenced by the old pulp artists of the '30s and '40s, so I carry that over into my own graphic novel, which I call "Mechanic Anna" – that's a character.
"Mechanic Anna" is named after Gianni's daughter, who inspired him to draw and write two graphic novels so far.
As Gianni works on both a memoir and book about the Rod Blagojevich trial, he'll continue doing what Chicago reporters and TV viewers know him for: producing courtroom sketches at breakneck speed.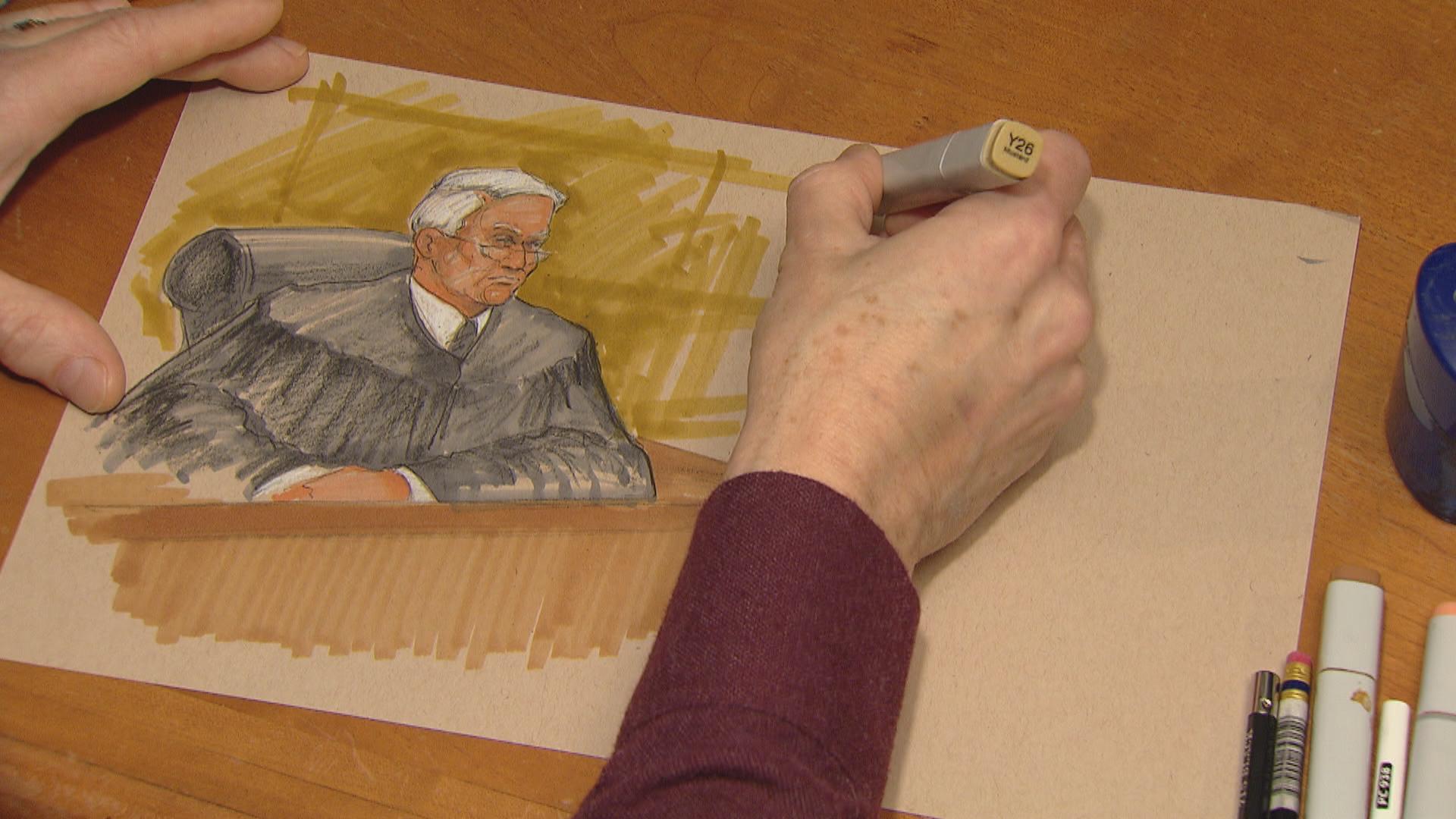 "Reporters and cameramen pull the drawings out of my hands as I'm working on them," Gianni said. 
While he may not always be able to put the finishing touches on his courtroom sketches, his illustration work is completed in every detail. But whether his work is fully fleshed out or not quite complete, Gianni manages to capture the essence of the subject, or the defendant.
---
Related stories: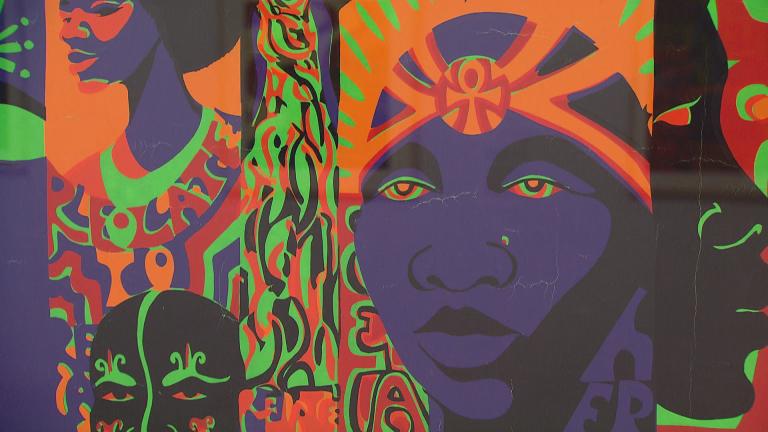 At DePaul Art Museum, A Pair of Shows Offer Power to the People
Jan. 18: Vivid colors bring to life messages of hope, and resistance. A pair of new art shows on the campus of DePaul University look at the power of the people through the power of printmaking.
---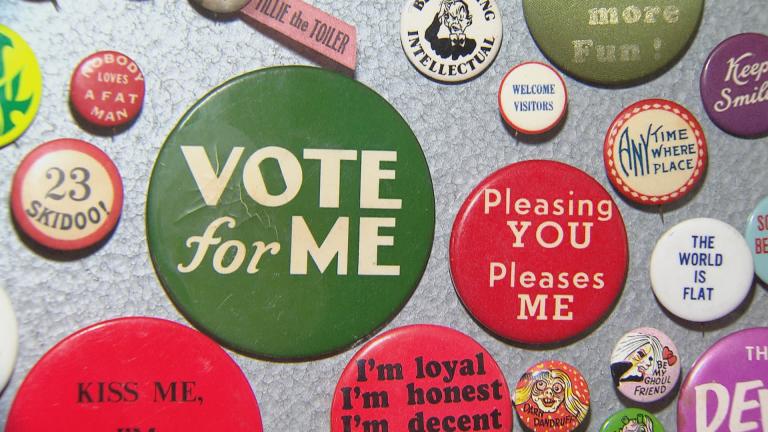 Inside the World's Only Button Museum
Jan. 15: We visit a Chicago museum that presents history in an unexpected way: as told by buttons.
---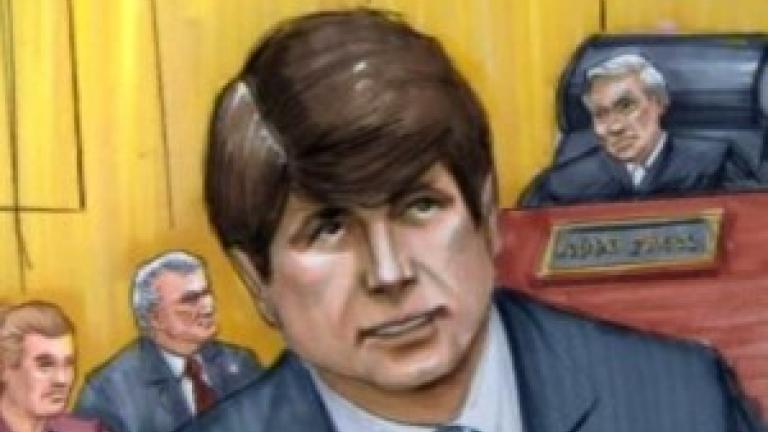 Courtroom Sketch Artist Tom Gianni Takes on New Project
Jan. 11, 2012: Courtroom sketch artist Tom Gianni branches out into painting a three-panel fantasy mural for a suburban library. Elizabeth Brackett has the story.
---