Chicago has made it to the second round of cities for Amazon's HQ2. The question now: What will it take for the city to make it to the final four?
With Amazon CEO Jeff Bezos dangling 50,000 jobs and a $5 billion investment, competition is fierce: 238 communities submitted proposals.
That's been narrowed down to 20.  
The options are scattered across the U.S. and includes major cities like New York and L.A., southern cities like Atlanta, Austin and Miami, one city in Canada (Toronto) and three sites in the Washington, D.C. area (provoking speculation that the region is at the top of Bezos's super-short list).
In the Midwest: Columbus, Indianapolis and Sweet Home Chicago.
Below, a map of the 20 candidate cities.
---
There's no telling the full breadth of what the joint bid submitted by Chicago and Illinois contains – like many of the other submissions, the city and state have been tight-lipped about what all they're promising. This lack of transparency is drawing critics' ire, but Chicago and Illinois contend that keeping the details secret ensures the competitiveness of the bid.
But broadly: The package is estimated to be worth $2.25 billion, relying heavily on so-called EDGE corporate income tax credits.
Chicago, Cook County and Illinois government are willing to shell out a combined incentive package worth around $2 billion in order to lure Amazon, according to two sources close to the bid process who spoke with Chicago Tonight last fall. That breaks down to around $1.6 billion in tax breaks and $400 million in infrastructure and capital spending around the project, the sources said. It is not known how the money is divided up between city, state and county, and over what period of time the incentives would be paid.
The city's offering up a handful of options for where the actual headquarters may go. Among them are locations in the Loop, Fulton Market, Lincoln Yards and the Illinois Medical District. Officials also pitched Motorola's former global headquarters in Schaumburg and the soon-to-be former McDonald's headquarters in Oak Brook as potential HQ2 locations. 
Gov. Bruce Rauner calls Illinois' offer "compelling" – and not just because of the tax incentives.
"It's about everything we over here. We've got great people here to work for Amazon and to support the other businesses that Amazon needs to support. We've got hard-working people. Great location here – the heart of America. Great transproation network. Great education system. Great universities," Rauner said Thursday.
Setting aside the near dismantling of Illinois' public university system throughout the recent budget gridlock, Rauner and his former friend, now adversary, Chicago Mayor Rahm Emanuel, are on the same page in extolling Illinois and Chicago as a higher-education, transportation and technology hub.
But Rauner, who made his comments after a press conference he'd called to announce his plans to fix what he calls a "rigged" property tax system, went on to say that Bezos "knows how bad taxes are and has advocated ... the state of Washington, where they're coming from, does not have an income tax. They don't have any income tax. And the president of Amazon led the lobbying effort to be sure they kept no income tax. I think we'll have a better case to make to Amazon if we show that's we're disciplined about our own taxes, that we work to keep our taxes low."
Part of getting the system under control, Rauner says, is for Cook County property tax Assessor Joe Berrios to step down. 
Berrios, who heads the Cook County Democratic Party, is clearly not inclined to do that; his campaign says Berrios, who was elected assessor in 2010, has been working to correct flaws in the system that he inherited.
Emanuel has tiptoed carefully, as Berrios has come under increasing scrutiny. Emanuel did, however, have a pointed reaction to the governor's comments, saying that Rauner is in "campaign mode." 
"It would be helpful if the state was pulling with us," Emanuel said. "I believe in what the strengths are of the city of Chicago."
A reporter than asked the mayor if Rauner is a drag on the Amazon bid?
"For four years in a row the city of Chicago has been number one in both corporate relocations and direct foreign investment. And the other thing I would say to the governor is: we've done that in the face of pretty bad dysfunction in Springfield. Imagine if Springfield got its stuff together how good we'd be," Emanuel said.
The near-constant political feuding could hinder Chicago's chances at landing Amazon.
That's an outcome some critics, who decry giving one of America's most profitable corporations tax breaks, would celebrate.
Regardless, Amazon says it will dive deeper into the finalists' proposals.
Neither Emanuel nor Rauner had much to say about the next steps. A decision is expected sometime this year.
Amazon is explicit that HQ2 will not be a satellite office, but a second headquarters. Emanuel took it a step further: He thinks wherever Amazon chooses will become its only headquarters.
"Nobody looks to create a second headquarter, it has a whole set of complications," Emanuel said. "The first real competition isn't the other 19. The first thing is how does Chicago measure up against why they think Seattle can't do it all."
Apple and Google have also recently announced plans to expand, and the city and state will pursue those leads. 
Paris Schutz contributed. 
---
Related stories: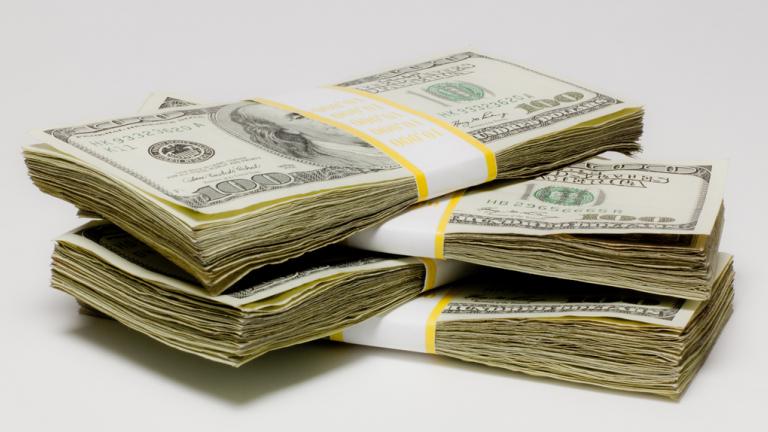 Sources Say Amazon Incentives in the Ballpark of $2 Billion
Oct. 20, 2017: Chicago, Cook County and Illinois government are willing to shell out an incentive package worth around $2 billion in order to lure Amazon, according to two sources close to the bid process.
---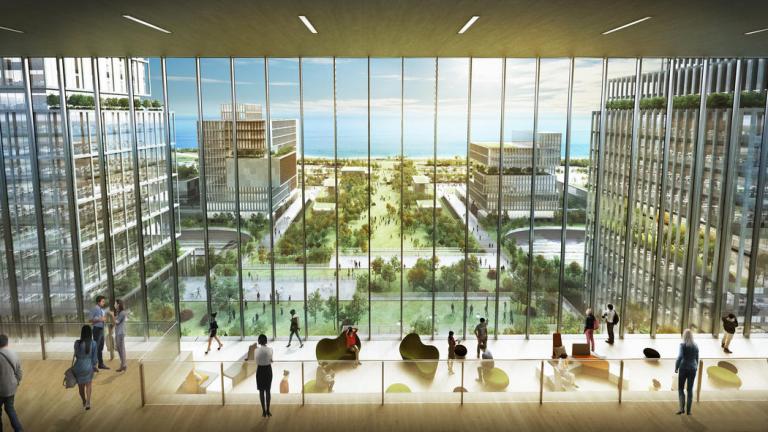 Deadline Day for Amazon HQ2 Bids
Oct. 19, 2017: Chicago is reportedly pulling out all the stops to try to entice the e-commerce giant. But just what is Amazon looking for, and how strong a contender is Chicago likely to be?
---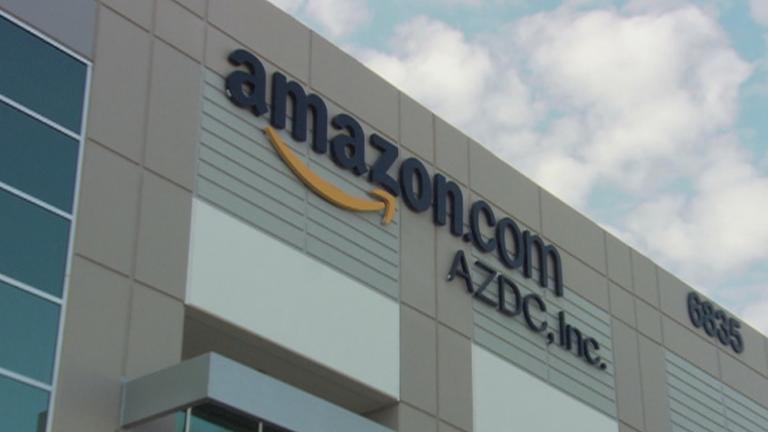 Chicago Ranked Second-Best Prospect For New Amazon Headquarters
Oct. 3, 2017: A new report ranks Chicago's chances of landing a massive new Amazon location as high—but will the costs be worth it?
---