How independently can adults with intellectual disabilities live as they age? 
It depends on the extent of their disabilities, but also on getting the right amount—and type—of support.
In a single family home on a residential block in northwest suburban Park Ridge, five men have lived as a kind of family for more than 20 years. It's called Amundsen House, and it's owned by Avenues to Independence. The 64-year-old nonprofit runs seven residences of various sizes for adults with a wide range of intellectual disabilities.  The other buildings have full-time, overnight staff. But the men of Amundsen House live on their own and manage most of their own cooking, cleaning and transportation.
An Avenues to Independence staffer stops by three days a week for a few hours to help as needed.  
"Individuals with Down syndrome and other intellectual disabilities including autism have a wide range of capabilities," said Bob Okazaki, executive director of Avenues to Independence. "And so for those individuals who have the ability to live more independently, that can work, hold a job, that's what this organization is here to help them achieve."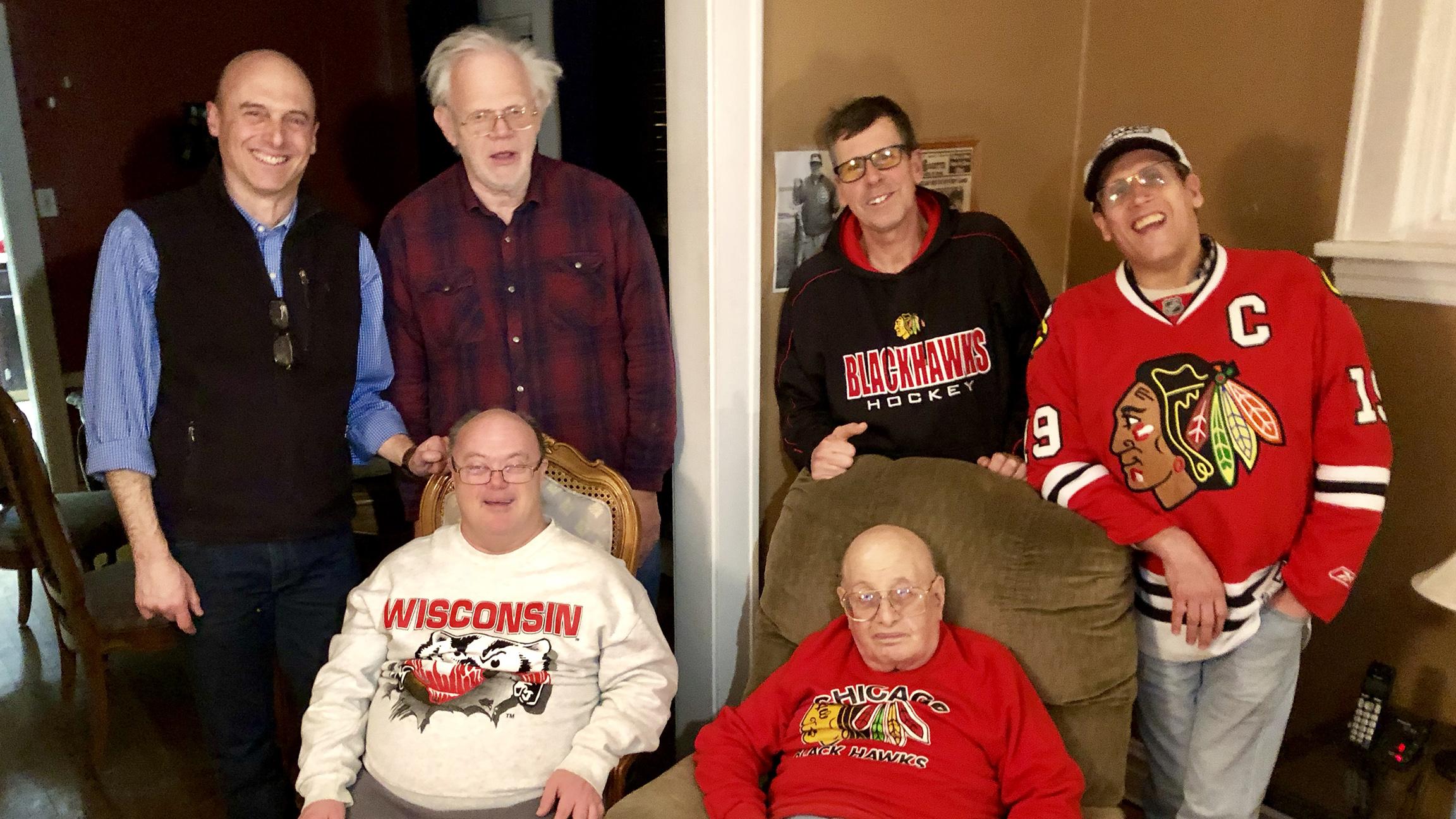 Jay Shefsky with the men of Amundsen House. Clockwise, from top left: Jay Shefsky, Allan Rehwinkel, Bill Rogers, Louis Kaufman, Jim Kearns, George Minasian.
The name Amundsen House is the result of a chance encounter nearly 20 years ago. Glen and Laura Amundsen had just moved into the neighborhood, and Glen Amundsen was out for a walk. He met Bill Rogers, one of the residents of the house, and asked where he could get a cup of coffee. Rogers enthusiastically led him to the Thornton's gas station on the corner. Since then, Rogers and Amundsen have met at Thornton's several times a week for coffee and talk sports. Rogers introduced Amundsen to his housemates – Jim, Allan, Louis and George – and they all became part of the Amundsen family, invited regularly for barbecues and birthday parties.  
As state funding to support adults with intellectual disabilities has decreased, the Amundsens became supporters of Avenues to Independence and the house now bears their name. 
---
Related stories: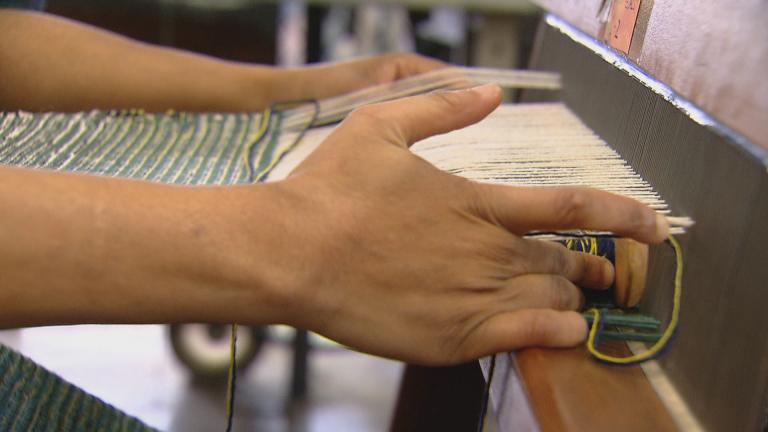 West Town Textile Studio Finds Common Threads with Community
Jan. 10: On Chicago's West Side, an artist-run production weaving mill and a social service agency work together to weave adults with intellectual disabilities into the fabric of their community.
---
Helping Adults with Disabilities Achieve Independence
June 9, 2014: The community-based agency Avenues to Independence is celebrating the reopening of its Thrift Shoppe, which serves as a job training center. We meet several families who have benefitted from the group's work.
---