After many meetings with the community and a lot of pushback, the Obama Presidential Center design has undergone a number of changes. But do the plan revisions make it better? 
Blair Kamin weighs in. He's the Chicago Tribune's Pulitzer Prize-winning architecture critic.
Below, an edited Q&A with Kamin.

How much more tweaking can be done if the Obama Foundation is submitting plans to City Council?
They are midway through the design process. What they are submitting is not a finished design. They are seeking a zoning change from a park to build a museum. They are setting a max height and submitting an outline, not blueprints. The design is evolving and changing and getting better. These are the broad outlines. But the architectural elements aren't 100-percent final. They can alter aspects of the design until you submit final plans to the building department. This is a zoning decision they are making.  
Let's talk about changes to the main focal point: the tower. They tweaked it. Is it appropriate for Jackson Park?
It's a historic park, but Obama is a historic figure. Basically, the backers of the center see it as a symbol of ascension, hope and a beacon. It's hard to do it if you build below the treetops and is low slung and hangs close to the ground. You'd use more parkland with building low. You can't provide sense of ascension. So this is unconventional. If it was anyone else than Obama, it wouldn't be appropriate. But it's kind of like a unicorn. It's a special opportunity. You wouldn't do this for just anybody. He's a historic figure and his contributions deserve to be commemorated in a strong way. I basically support it but I'm not satisfied with the design.
Changes made to the plans include an underground garage. Your reaction? 
It's definitely a good move. You don't want to interrupt the space. It'll be different than the garage at the Museum of Science and Industry where you drive in and enter the museum from the garage. People will drive into the Obama Center garage, but they need to come out to the street to enter it. So they will be more connected to the community. They listened and shifted the design. Bravo to the activists for fighting it.
Let's talk about the Cornell Drive closure. Cornell Drive was part of Olmstead's original design but it was for horse-drawn carriages. Is it possible to keep Cornell Drive per Olmstead's design, but shrink it?
I don't see the virtue of that. Why would you want to keep it and not shift traffic away?  What's the purpose of keeping even two lanes?  The winding pathway for carriages is now going to be for pedestrians and bikes. That's more park-like. Just because Olmstead did something doesn't mean it's holy writ. The idea that you can't touch it is garbage. You can improve on the designs. The path retains the contours of original park design and shift traffic elsewhere. It's all about human experience, not preserving design from 100 years ago. That street was expanded into a six-lane highway in the '60s. That's nuts. It's a nonsensical critique.
What other changes would you like to see?
At this point it's getting a full range of information. How much roads cost, who would pay for it?  Will the tower cast shadows on women's garden?  Will it block views?  We need more political transparency and more architectural transparency as well.
What are your biggest concerns?
It's still the tower's architecture and design. This is a high wire act and if it isn't right, it is both a lost opportunity and a potential blight on Jackson Park. These architects are very talented. Even they say they aren't there yet.
---
Related stories: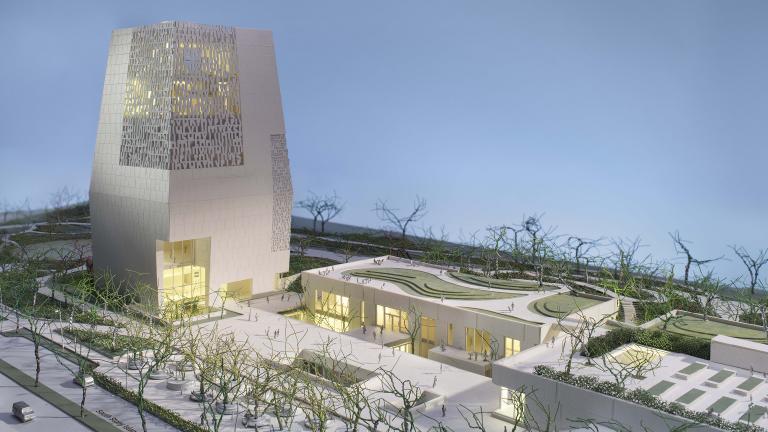 Will Changes to the Obama Presidential Center Appease Activists?
Jan. 15: The Obama Foundation revised its plans for the Jackson Park project after criticism, but activists still have significant concerns over roadwork, traffic and community engagement.
---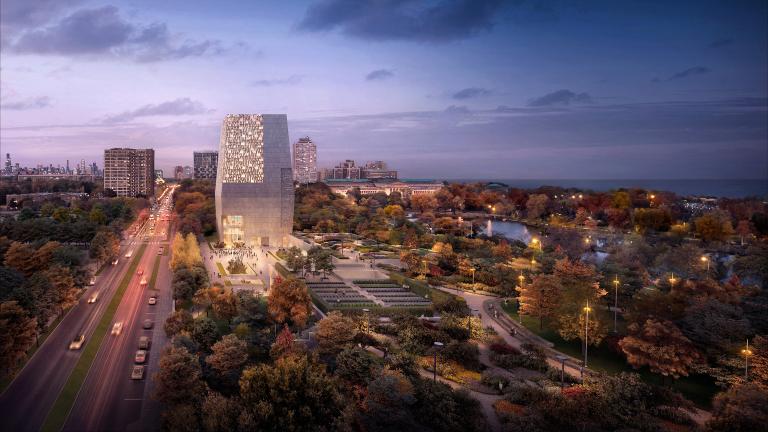 Revised Obama Presidential Center Plans Submitted to City Hall
Jan. 10: The Obama Foundation says it revised plans for the Obama Presidential Center after extensive community input. But are they enough to silence critics of the center, and will city officials OK the plans?
---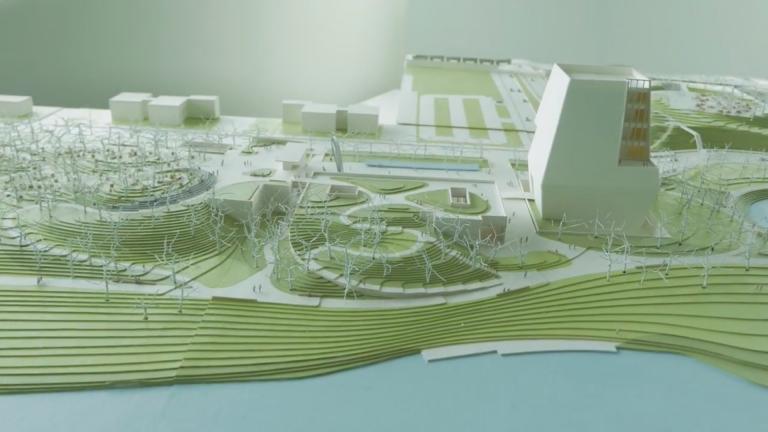 Blair Kamin's First Impressions of the Obama Library Plans
May 4: Chicagoans got their first look Wednesday at plans for the Obama Presidential Center. Tribune architecture critic Blair Kamin gives us his first impressions.
---