In August 2017, the Ford Motor Company settled with the Equal Employment Opportunity Commission over complaints of rampant sexual harassment against female employees at its two Chicago plants. Ford agreed to pay $10 million to victims and step up training for its workers, and the newly installed Ford CEO Jim Hackett issued a public apology, calling the accounts "gut wrenching" and promising to do better.
But all of this sounds like deja vu to the group of women who endured similar harassment at the same plants less than two decades earlier. Their complaints of coercion, intimidation, assault and retaliation by supervisors also resulted in an EEOC settlement and promises of correction from the automotive giant. But a December New York Times investigation revealed that, despite those promises, a culture of harassment has once again spread throughout the Chicago plants.
Two of the women who spoke out talk with "Chicago Tonight" about their experiences working for Ford, and their thoughts on the facilities' future.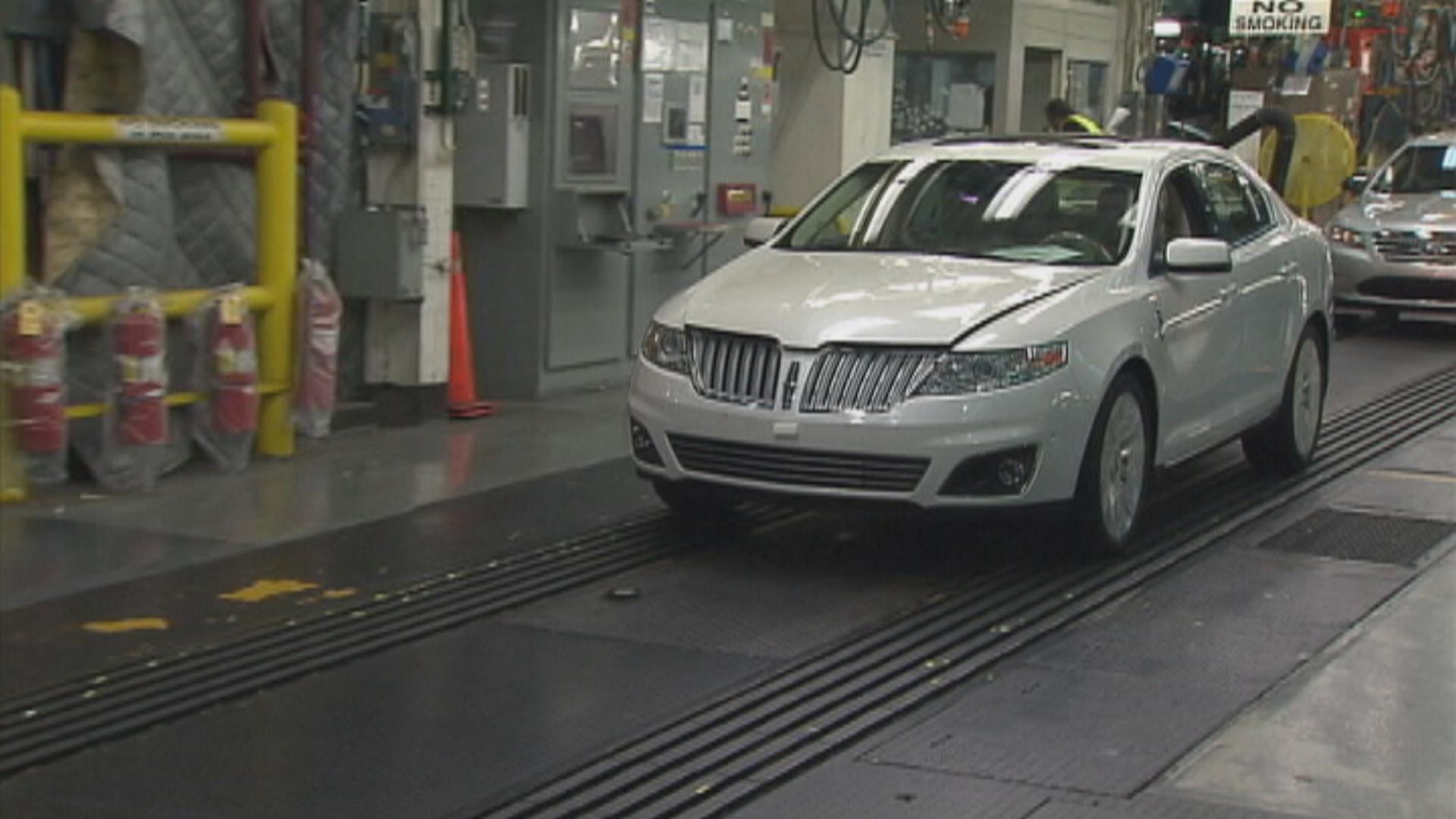 In a statement sent to Chicago Tonight, Ford Motor Company notes that it "does not tolerate sexual harassment or discrimination.
"We take those claims very seriously and investigate them thoroughly," the statement continues. "We have a comprehensive approach to prevent and address sexual harassment and discrimination at our facilities, including:
• Required training for all new hires that addresses Ford's anti-harassment policy and the company's expectations for employee conduct
• An anti-harassment and retaliation policy, with a number of ways employees can report violations, including an 800 number, a phone app, and an open door policy
• Comprehensive investigation of harassment allegations with discipline up to and including termination
• A policy requiring salaried employees to disclose a romantic or familial relationship with another employee in their reporting chain or whose employment conditions they could influence"
The statement further notes actions the company has taken at its Chicago plants starting more than two years ago, including training efforts and an increase in human resources staff. You can read the full statement here. 

Suzette Wright, Ford employee, 1993-1999
This happened 20 years ago to you. Now Ford is looking at a second settlement and another lawsuit. Why do you think this culture of harassment persists in the Chicago plants?
Honestly, it's because I don't think some people don't realize what sexual harassment is. It might be the older guys who were born in a time where – especially when I was there – there were people who grew up in the '50s and had a different understanding of what the workplace was. They felt like it was us barging in on their territory, and they had a certain view of women anyway. And there are people that should know better [who engage in harassing behaviors] but because there's no real ramifications for their actions, because there's a union that protects them over the women, there's no reason to stop. So I think it persists because it's not taken as seriously as other problems.
Twenty years ago there were just one or two women in the union leadership, so here's the problem. The people who are elected to the union leadership are elected by their peers – the guys that they worked on the line with. So you're going to make complaints against people that are their friends. They don't look to protect women first. It's a conflict of interest. That was almost always the case that anytime someone had a complaint. You'd go to the union rep, and it's their buddy, their friend, the guy they used to work with – knowing that even going in to make a complaint it makes it rough.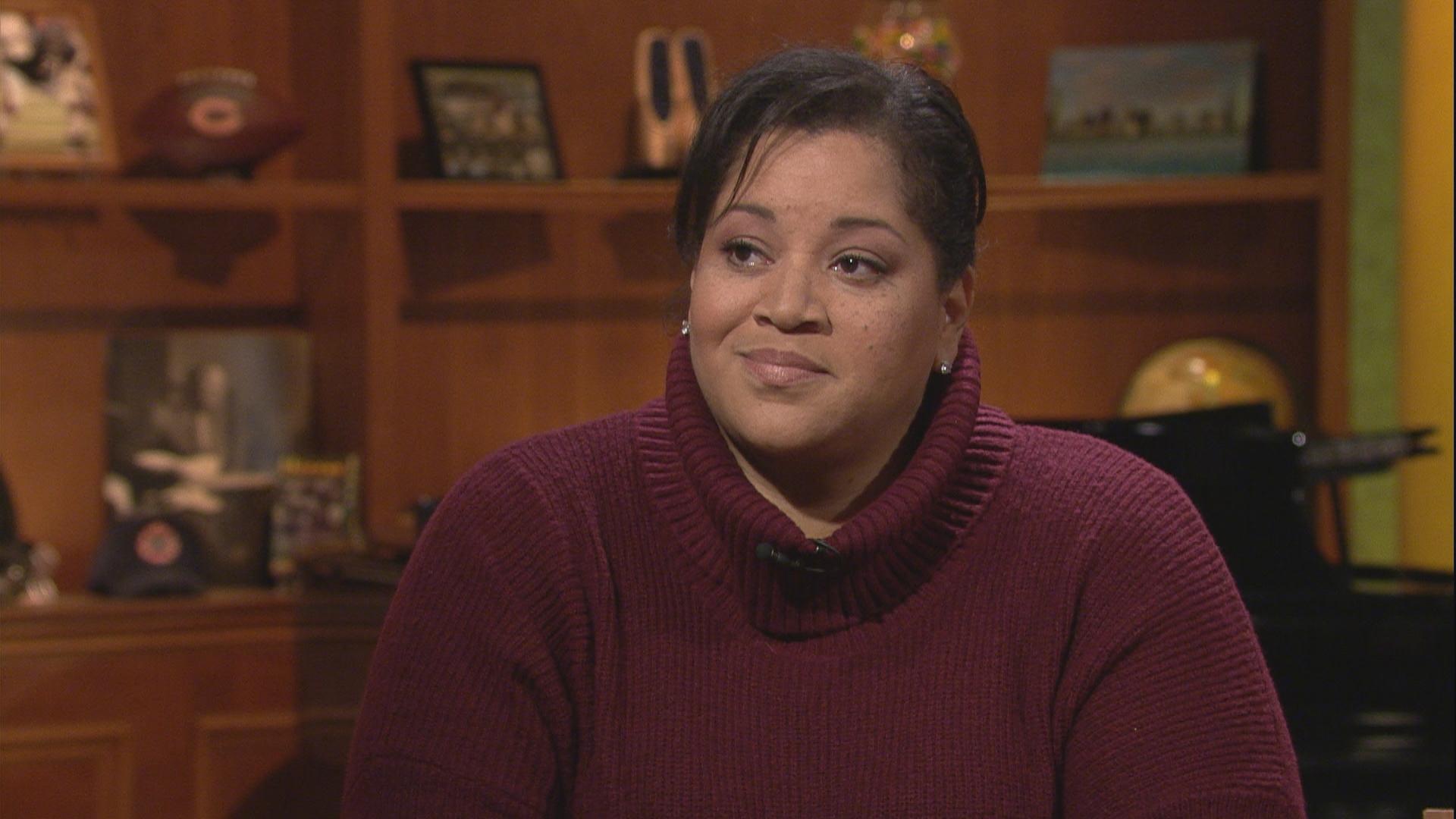 Suzette Wright
In the New York Times interviews, you mention that there was an underground economy at the Ford plant where drugs, guns, electronics and sex were available for purchase. Was management aware of these activities?
They all knew this was happening. You name it, you could get it inside that plant, and it was not a secret. The one thing that was really blatant was the lottery – heck, I probably played once or twice. Some of the things I didn't find out until I left – some of the things I certainly knew about. They all knew. There were stripper parties on the night shift, everybody knew about it and everybody went. I'll tell you even now that Ford has this work-release program so they bring inmates in to do work, and talking to some of the women that work there now, that frightens them as well.
How did your co-workers respond to your speaking out?
I knew there was a tone already set for women who brought allegations. You almost knew you weren't going to be believed. For me it was a combination of all those things. Some people absolutely knew it was true because they had experienced the same thing. And there are ladies who sleep their way to the top, there's a small sector of women who do that. But my name was dragged through the mud. There wasn't a lot of support from women back then, rumors were spread about me. It wasn't until I had some traction that they supported me. So it was difficult and even now I'm sort of in my feelings about the time I fought 20 years ago for women who were unappreciative that I was making that stand.
Every day I wanted to quit. I would sit in this therapist's office every week and thank God for him because week to week he would talk me into seeing it through. But I got to a place where I was so run down that if I didn't take a stand that going into that workplace every day was going to be my reality. So I knew I had to fight.
With the #MeToo movement still making waves, do you think companies and management are more inclined to believe women?
I think that yes, they are more inclined to believe women now, and I think that as more women tell their stories the more that will be so. I'm glad this moment has happened. It has empowered women to tell their stories because there is strength in numbers. As a whole women have reached that point. We fight in the workplace for equal money, but we also deserve equal treatment. We're finally putting our foot down there – we still don't get equal pay, we're fighting for that, but we also want equal treatment.
I wanted to walk into Ford, do my job, and go home like the next guy and not be subjected to all the other things because I was a woman. I'm hoping that this is a huge learning moment for everyone, particularly the guys. I'm not sure who said it, but I saw a Tweet that said now's the time for men to shut up and listen – that's so well put! When it happened to me, my dad, who also worked in the plant, acknowledged that he could've been perceived as a perpetrator and it wasn't until it happened to me that it hit home. He didn't realize his behavior could have been inappropriate.
What have you been doing since?
I co-owned a salon and spa for a while and I started a talk show called "Urban Dialogue with Suzette." We talk about sex, dating, relationships. In fact I had a gentleman confront me who knew about my background. He was like, you know, you talk openly and freely about sex [on the talk show]. I told him the difference is, on my show you will get what I give you. You will not take what you want from me. These are not unsolicited, unwanted sexual advances – and never in the workplace. But I just unfortunately quit a job because of sexual harassment. It came out of nowhere and threw me for a loop because I felt I was in a safe place. Some retaliation happened, and when it became clear this place wasn't going to take it seriously either I handed them my resignation and told them I'm gone. So I'm currently unemployed but I have my show.

Gwajuana Gray, Ford employee, 1991-present
What do you think of CEO Jim Hackett's apology? Do you think it'll make a difference?
Initially I didn't see what the apology was. Catrin Einhorn (of the New York Times) called me Thursday night. She thought that [the apology] was passed around at the plant but I didn't know until I got home that evening. So she read it to me and I told her I welcome the apology but if he's coming here just for a dog-and-pony show and not to do anything and not remove the harassers who have been here for years, then I don't see anything changing. If he can't come here and meet with the employees so we can tell him what goes on, it doesn't seem like anything is going to change. It's going to happen again. If he doesn't sit down with people, but he just comes and does a little "we're not having this anymore" speech, it doesn't really make sense to come.
Do you think Ford sees this as a systemic problem or just something that happened in the same place multiple times because of a few bad actors?
It's not a few, some of them never left. Sometimes when these supervisors get caught they just send them to another plant. You have to understand, hourly and salaried employees get treated differently. If something happens with an hourly person, it hits the floor right away. Salaried, you don't hear about it. It's a culture in here that seems like it's not going to change but it can be changed if you put the right people in to change it.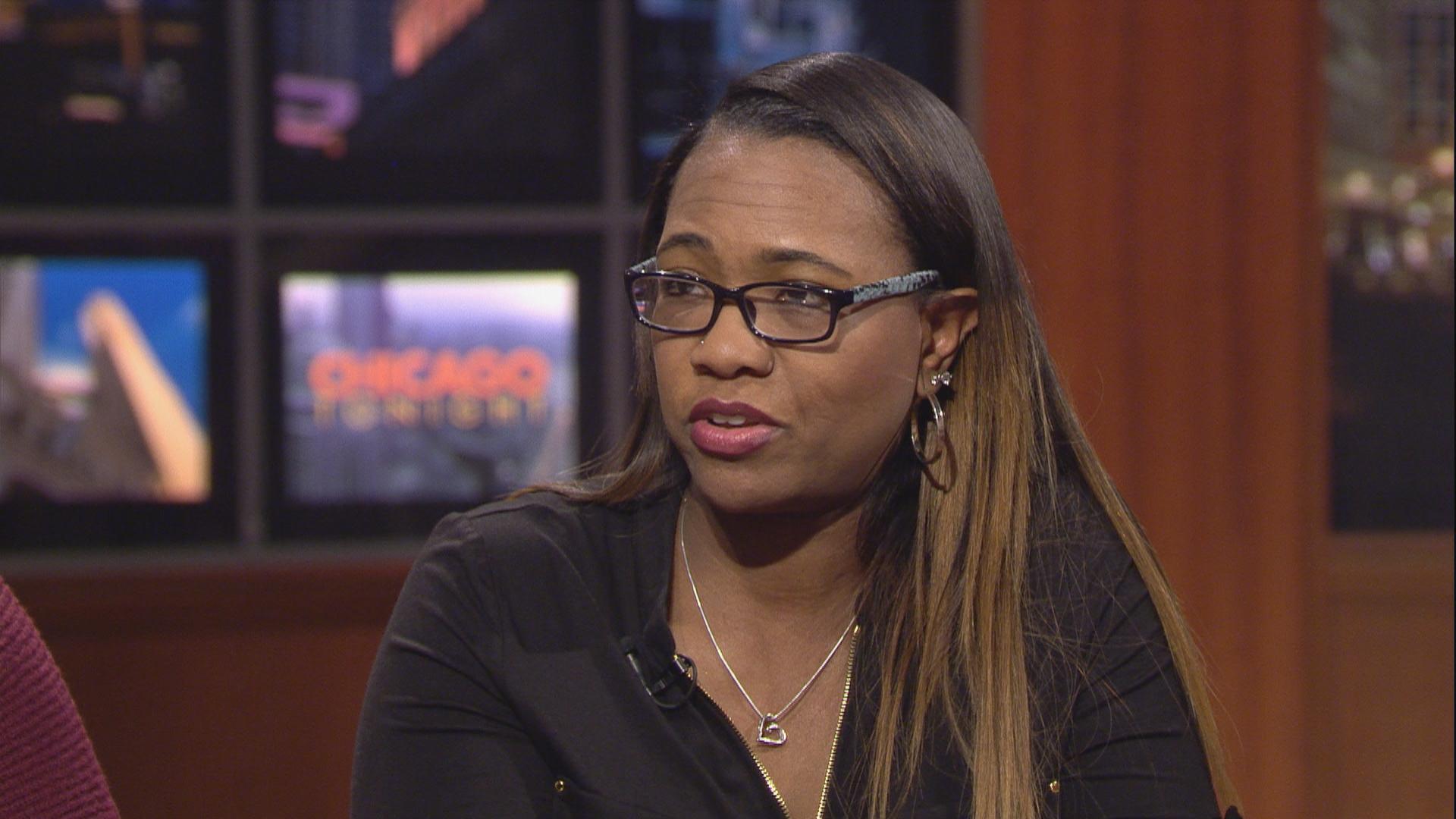 Gwajuana Gray
How has your experience at Ford changed since the first lawsuit?
My dad retired from Ford, worked for 38 years. When the decision came down and said we had to give our jobs up for $50,000 (the settlement amount) he said, well, what did you do wrong? I said I didn't do anything wrong. He said if you didn't do anything wrong, they can't take your job from you. At that time we did make about $50,000, so you're giving up a job for a year's salary. They really wanted me to go because I was the most aggressive one in speaking out that we needed women supervisors, so they held my settlement check and it wasn't until I went back to the judge and told them that they still had my check and she made them pay me. It was like they were trying to force us out.
I was gone from work for some time, and for a while when I came back it seemed like things had changed. I moved to a different department and it almost seemed like the old Ford again. But we had gone down to one shift then, and when we got back to three shifts things started to go back to the way they had been.
How did your female co-workers react to your speaking out then and now?
Back then there were a lot of women who were dating supervisors who were upset that we had spoken about what happened to us, who went on the media and said Ford was a family oriented place. Some places were family oriented, but for the most part it was a mess. But when the settlement came on ... it's hard to fight for everyone because now mostly everyone is fighting for a check. A lot of people who are walking up to me now are riding on the coattails of the women who have decided to speak up again. A lot of people are not putting in claims because they're afraid Ford's going to retaliate. My supervisor cut my pay last week, that's the second time he messed with my pay. Right now that [unclaimed] money's sitting at the EEOC and it's just going to go back to Ford if they don't put in claims.
The retaliation is unbearable. I'm at the point that I feel like I'm going to break down.
Why do you think they still have problems with harassment?
When someone makes a complaint, the supervisors refuse to pay them or don't pay them right, so nobody has come in here and dug deep and fixed what's really going on. The problem is you have people in labor relations that are friends with the supervisors, so there's no accountability.
Are you hopeful you'll see changes?
We have a new HR rep who gives me hope. He's new to the game; he doesn't have a clique here, so I think that's why he's so eager to help. I think he wants to clean up the problem. He was shocked at some of the things that go on. He said it's going to take some time to tackle it all, but the biggest thing is getting rid of the harassers immediately. He's been so helpful the last couple of weeks. Last Tuesday was my first day back [after the settlement]. I had a problem a couple of weeks ago and he called me back – I was shocked that he called me back. I broke down crying. We've never had an HR person before with an open-door policy. So he gives me hope because even if they don't do anything, I know I tried. I do think he's trying to make changes and do something about the harassers.
What do you want people to know about your experience?
There are a lot of people that don't want to speak up because they don't want to get retaliated against. But it's like a man beating you; you have to speak up to get help. I had to learn how to be a strong woman behind all of this, the whispers and all that, but you have to fight for what you believe in and what you think is right.
If you had it to do over again, would you choose to report again?
I would do it again. I have a daughter now, who has basically changed who I was. Now I'm angry about everything, because I don't want what I went through for her. At one point I did want to give up but I don't want my daughter to think that giving up is OK. It has been a teachable moment for my children that you fight the battles that are worthy of being fought, even with the backlash.
Note: This story was updated Jan. 5 to include Ford Motor Company's statement.
---
Related stories: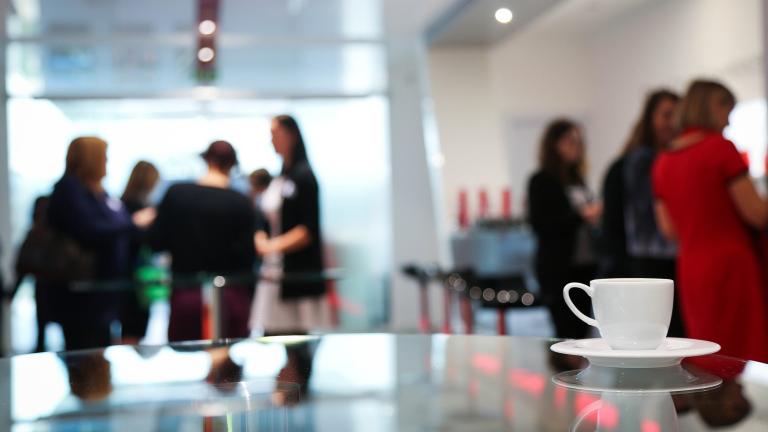 Preventing Sexual Harassment: What Companies Can Do
Dec. 18: The "me too" campaign has ushered in a flood of allegations against prominent men. But whose job is it to make sure that rank-and-file workers are protected against sexual harassment?
---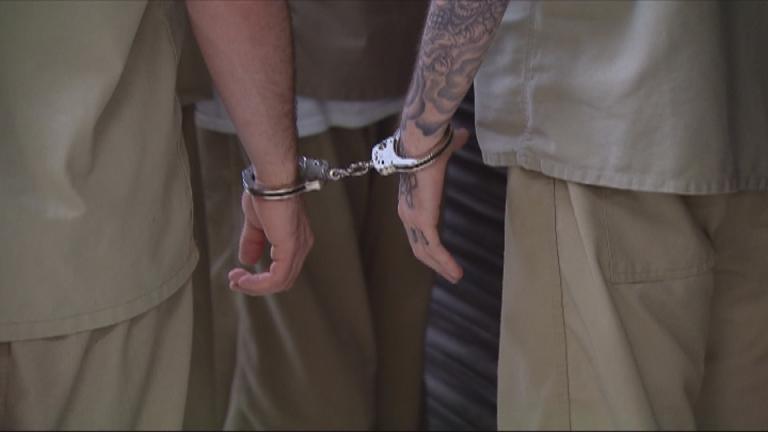 Lawsuit: Public Defenders 'Forced to Endure Heinous Sexual Misconduct'
Nov. 15: Carol Marin discusses a court appearance by attorneys for Cook County public defenders who filed suit over detainees exposing themselves.
---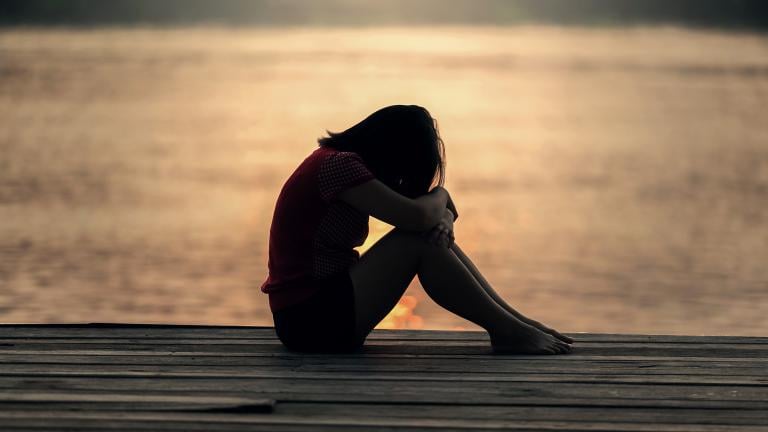 Why Sexual Harassment and Assault Happen, And How to Stop Them
Oct. 11: As accusations mount against Hollywood film executive Harvey Weinstein, a look at sexual harassment and assault.
---