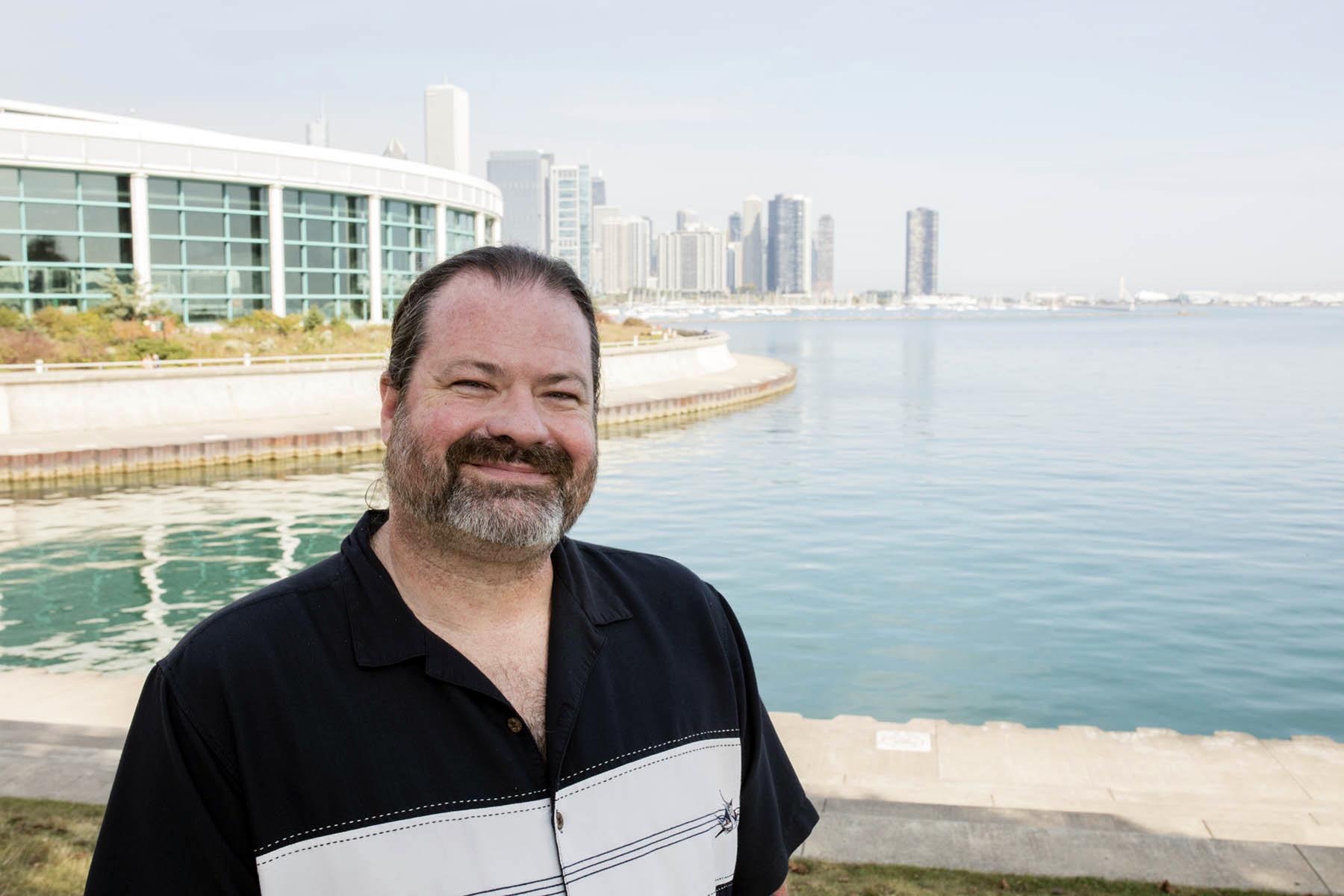 Dr. Andrew Casper, Shedd Aquarium's new director of freshwater research (Courtesy © Shedd Aquarium)
Andrew Casper's 30-year career in biology research has taken place entirely in academia and government, from restoring oyster habitat in the Chesapeake Bay for the U.S. Army Corps of Engineers to studying fish interactions in large rivers for a public university.
But with traditional funding sources already on the decline and facing even greater threats under the Trump administration, researchers like Casper can no longer count on spots at universities or government agencies to continue their work.
Casper recently decided to leave his familiar workplaces for a newly established position at Shedd Aquarium, where he will lead a four-person team of scientists studying animals that live in local waterways and how to protect them. The group is part of an effort to expand Shedd's expertise in waterways throughout Illinois and the broader Great Lakes basin.
As Shedd's new director of freshwater research, Casper will also conduct his own studies on the impacts of invasive species – including the highly problematic Asian carp – in order to document how policies and actions can support conservation in the Great Lakes.
"There's a lot of insecurity and instability out there – major funding sources that universities and even states have relied on for decades are declining," said Casper, who grew up in Evanston. "That's one of the reasons I was so into coming here.
"Scientists in academia and the government talk about finding new funding streams and new business models, but you kind of stick with what you know," he continued. "I just felt like I had to find a way to take a chance to find alternative routes to support this sort of conservation science. And I've gotten to the stage in my career where I feel comfortable that I can take a chance."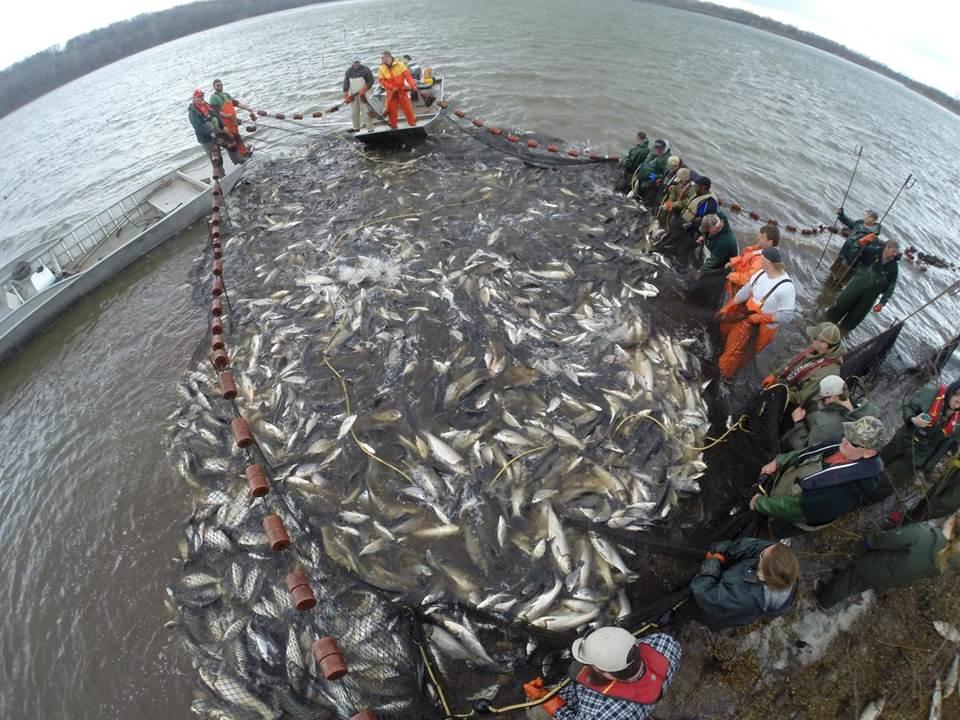 Casper's previous research includes studying how commercial fishing helps prevent the spread of Asian carp, which are pictured here in Illinois. (Courtesy Illinois Natural History Survey)
Since 2012, Casper has served as field station director for the Illinois Natural History Survey's Illinois River Biological Station, one of six stations that are part of a key government-funded restoration program for the Upper Mississippi River, the portion of the river north of Cairo, Illinois.
Prior to that, Casper studied the impact of watersheds on coral reef and seagrass habitats for the U.S. Environmental Protection Agency's Gulf Ecology Division near Pensacola, Florida. His other work has included modeling climate shifts on stream habitats, monitoring plankton in the Great Lakes and leading college field courses in biology and ecology.
It was a similar course at Southern Illinois University, in fact, that launched Casper's career.
"Up until that point, I didn't really even like fish and insects and mud and things like that," said Casper, who grew up sailing past Shedd from Burnham Harbor with his dad. "And then in college you're sort of floundering around and you end up taking classes in field ecology and you're like, 'This has boats, this has equipment, it's outside – this is cool.'"
At Shedd, Casper will bring his expertise from a collection of his previous studies, such as how examining fish communities can boost restoration efforts throughout the Mississippi River Basin and how fish and other aquatic life respond to invasive species, including the Asian carp. Casper has led or participated in at least four different studies of Asian carp, along with leading efforts to stop the spread of the invasive species in Illinois.
One member of Casper's team, researcher Karen Murchie, will study lesser-known fish that occupy smaller tributaries outside of the Great Lakes. The project is supported by so-called citizen scientists in Illinois, Wisconsin and Michigan, who are sharing photos and information from their respective locations.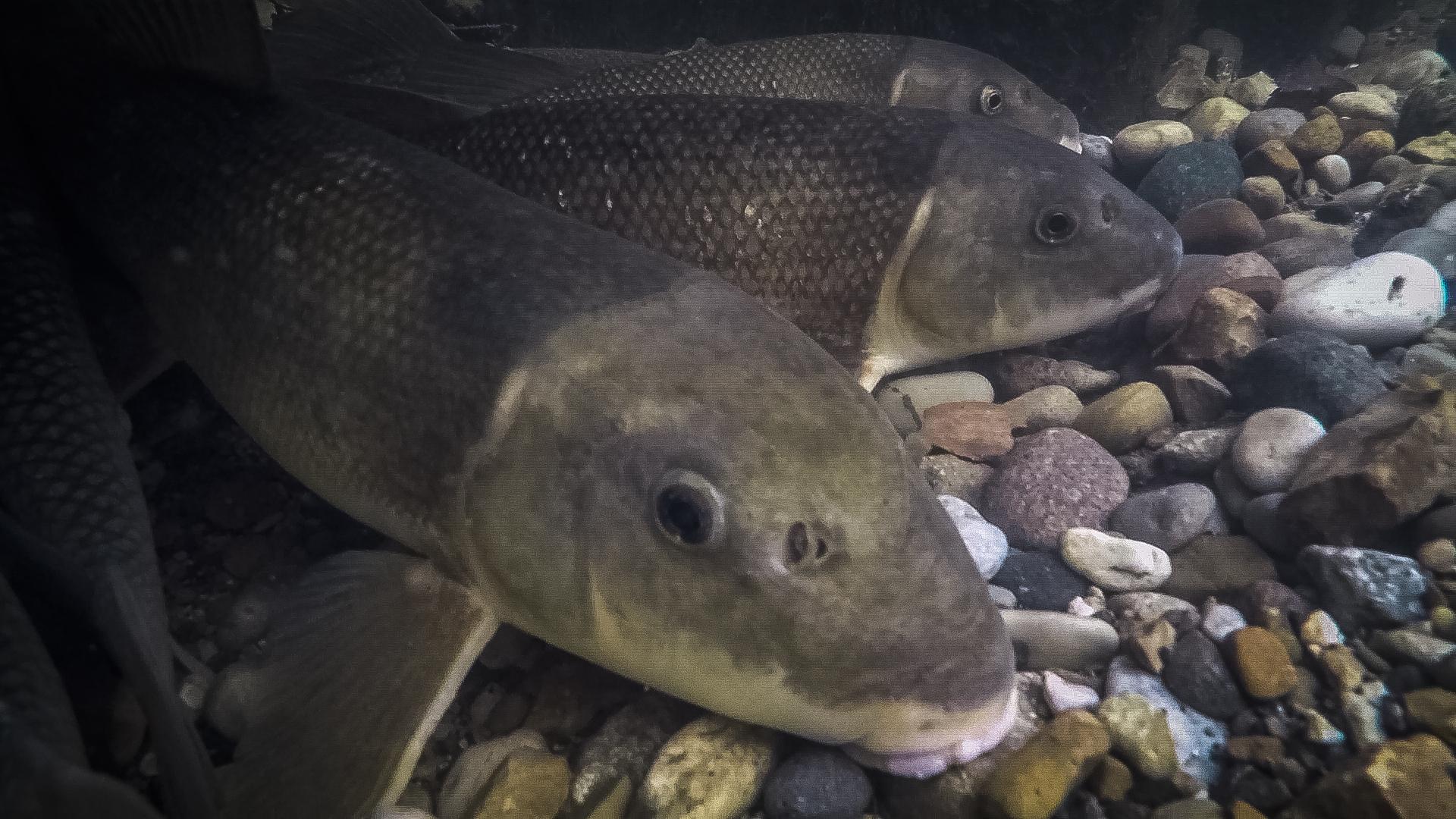 Shedd's existing freshwater research includes a study of migratory fish species, such as white and longnose suckers, one of which is pictured here. (Courtesy © Shedd Aquarium)
"A lot of people focus on [fish] movement within the [lakes] themselves and sort of leave out that connection to [other] watersheds," Casper said. "When you say migratory fish, everyone knows about salmon. But people don't realize there's a lot of other migratory fish besides salmon that live in the Great Lakes Basin."
Shedd's current freshwater projects include documenting white and longnose sucker migrations in the Great Lakes, exploring the natural history of the mudpuppy – an aquatic salamander – in Wolf Lake, detailing unique habitat in Lake Michigan at Morgan Shoal and monitoring populations of native and invasive aquatic species.
In his new position, part of Shedd's Daniel P. Haerther Center for Conservation and Research, Casper said he's looking forward to expanding a research program that can continue for many years, something that is becoming more and more challenging for his previous employers. 
"If you want to build a management or conservation program that lasts for 20 years and you've only got a year or two worth of funding, it just makes it hard to plan or prepare things," Casper said, noting that conservation efforts take decades to produce results. "It's kind of like elephant management: Everything that you try to do for the fish, it takes 20 years to find out if it did any good."
Contact Alex Ruppenthal: @arupp | [email protected] | (773) 509-5623
---
Related stories:
Senators Concerned About Delay in Finalizing Asian Carp Plan
Nov. 27: Nearly a dozen U.S. senators, including Dick Durbin of Illinois, are speaking out about the latest delay over a plan to keep invasive Asian carp out of the Great Lakes.
---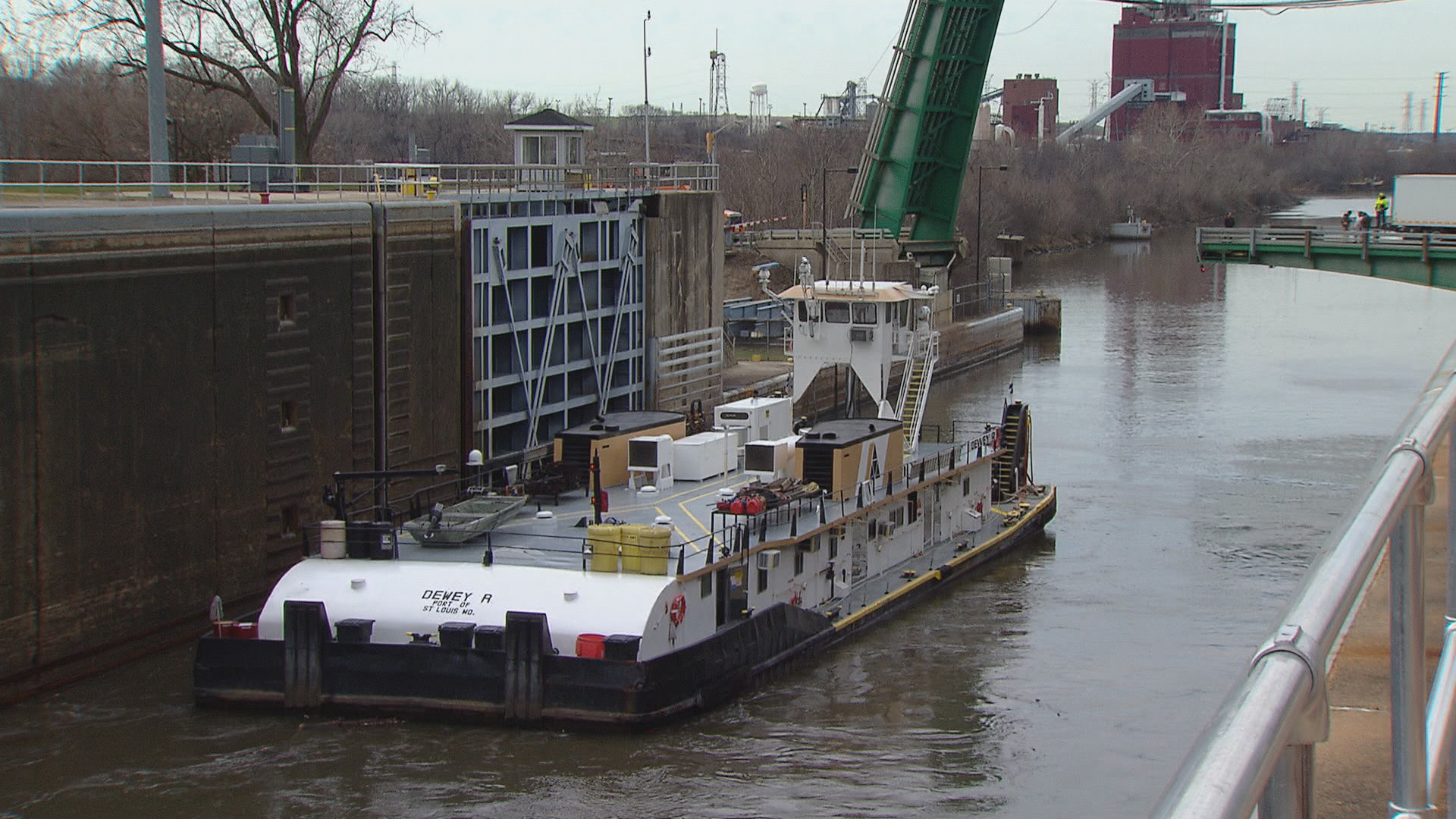 State Says Asian Carp Plan Too Expensive, Activists Say 'Don't Wait'
Aug. 29: The U.S. Army Corp of Engineers says the best place to stop Asian carp from getting into the Great Lakes is the Brandon Road Lock and Dam in Joliet. But the state says the plan is too expensive for Illinois taxpayers and the shipping industry.
---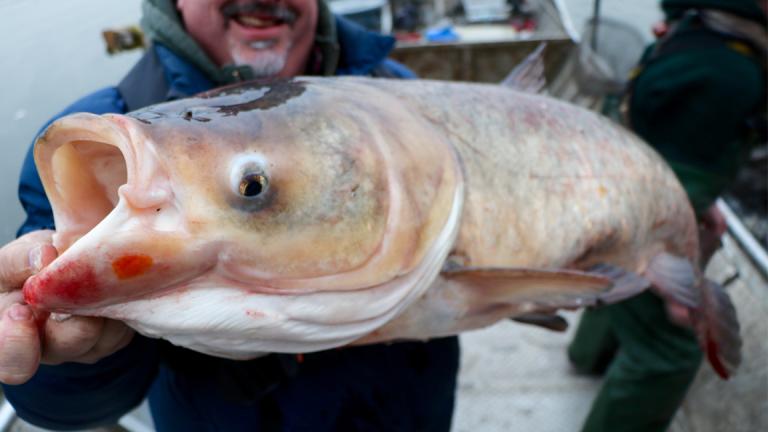 Durbin Pushes for Release of Plan to Keep Asian Carp Out of Great Lakes
July 21: A plan to fortify a barrier against Asian carp was set to be released in February but has been stalled by the Trump administration.
---