Ten years ago, Congress authorized a study on how to keep Asian carp and other invasive species out of the Great lakes. The U.S. Army Corps of Engineers was tasked with the job of conducting the study. The latest report by the Army Corps was supposed to have been released five months ago but was held up by the Trump administration. After a large lobbying effort by a bipartisan group of Great Lakes legislators the long awaited report was released early this month. 
TRANSCRIPT
Brackett: The Brandon Road Lock and Dam in Joliet spans the Des Plaines River.  The Army Corps of Engineers says it is the best place to stop Asian carp from reaching the Great Lakes.  
Jeff Zuercher, U.S. Army Corps of Engineers: There's no way for this species to get around this one point between the two basins, so it's a very ideal location.
Brackett: The Corps' proposal calls for $275 million worth of construction at the lock and dam to cut the risk of Asian carp getting into the Great Lakes from 36 percent to about 15 percent.
It's not the 100-percent reduction that environmental activists like Joel Brammeier would like to see, but he says, it's a start.
Joel Brammeier, Alliance for the Great Lakes: We've got to move on this plan as quickly as possible, get something built. We've been talking about this for far too long. We're glad the study is out there, but we got to take this first step as soon as possible.
Brackett: The most expensive part of the plan calls for building a specially engineered channel. It would include an electric barrier at its entrance, water jets to sweep out fish caught between barges, and complex noise systems to keep fish out of the channel. And a new flushing lock would keep fish eggs and larvae or floaters from going upstream.
Zuercher: What we've looked at is taking the lock itself and changing the way that it is plumbed so that we can basically flush water downstream. So we take the Great Lakes Basin water flush that through the lock and out through this engineered channel, keeping those floaters from moving upstream into the Great Lakes Basin.
Brackett: The Illinois Department of Natural Resources does have ongoing programs to keep Asian carp out of the Great Lakes. The fish harvesting program has taken 6 million tons of Asian carp out of the Illinois River since 2010. Electric barriers are also in place in the Chicago Sanitary and Ship Canal.
Photos: Capturing the Invasive Asian Carp in the Illinois River
Lt. Gov. Evelyn Sanguinetti says the IDNR programs have been successful and she is not convinced that the Brandon Road Lock and Dam project is needed.
Lt. Gov. Evelyn Sanguinetti: They do net fishing, we have EDNA, and what we've been doing has actually decreased the population by 68 percent, so that's why, when I receive this project, I have to question it.
Brackett: Sanguinetti also objects to the project's cost.
Sanguinetti: We will be on the hook for $95 million plus an additional $8 million-$10 million per year, not just for a few years, but in perpetuity, meaning forever. But science is not telling us that this is what we need.
Brackett: The Army Corps' project does require a local sponsor to put up 35 percent of the $275 million cost for the project, but Zuercher says that burden would not necessarily fall to Illinois.
Zuercher: The state of Illinois is not the only option for a local sponsor. There are different agencies in the state, within other states, and also other organizations that could step up and become the local sponsor.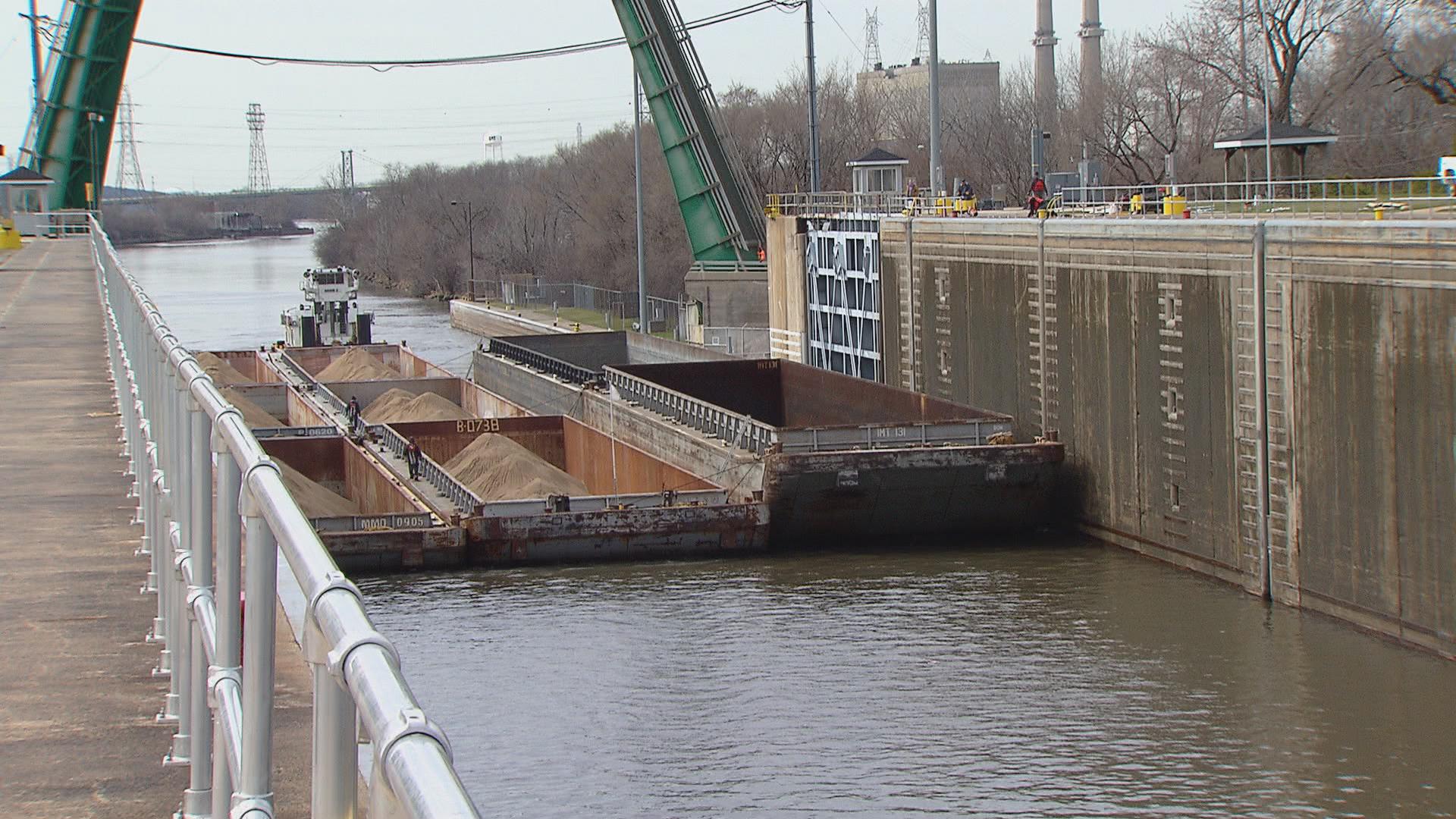 Brackett: The Corps recognizes that there will be an impact on the shipping industry. Bargers estimate the costs will be $25 million a year, primarily because of delays during construction, plus added time getting through the new system after construction is completed. The Corps acknowledges it will take longer, but nothing like the 3 hours the bargers estimate.
Zuercher: We think that once we get all of these technologies built and implemented, through a period of optimization and testing that will ensure the safety of all that use the lock and dam, that we will be able to get that down to approximately 15 minutes—and possibly even better.
Brackett: But there's much more than the shipping industry to protect, says Brammeier.
Brammeier: The smart money is on investing to protect the Great Lakes. Look, we've got a $7 billion fishery in the Great Lakes that thousands of people depend on for their livelihood. And you're holding that up against the idea that we're going to somehow not change this waterway to protect a few million dollars of impact on the shipping industry. Those numbers simply don't add up.
Brackett: A live Asian Carp was found beyond the electric barriers only 9 miles from Lake Michigan in June. Environmentalists say that find means that the efforts to keep Asian carp out of the Great Lakes have become even more critical.
But the Illinois Department of Natural Resources intensively fished the area where the one Asian carp was caught, capturing over 20,000 fish, and no other Asian carp were found. Sanguinetti says autopsy results on the one Asian carp were also significant.
Sanguinetti: What we know is that they tested the fish's ears and that the likelihood is that where the fish was found is not where the fish was born—that it was more than likely placed there.
It just shows that what IDNR is doing is working.
Brackett: That's not how Brammeier sees it.
Brammeier: The carp that was found in Chicago a couple of months ago wasn't the first and it won't be the last Asian carp to be found close to Lake Michigan. It's just another indicator that the longer we spend quibbling about how to build something in the waterway, instead of actually building it, that we're putting the Great Lakes at generational risk.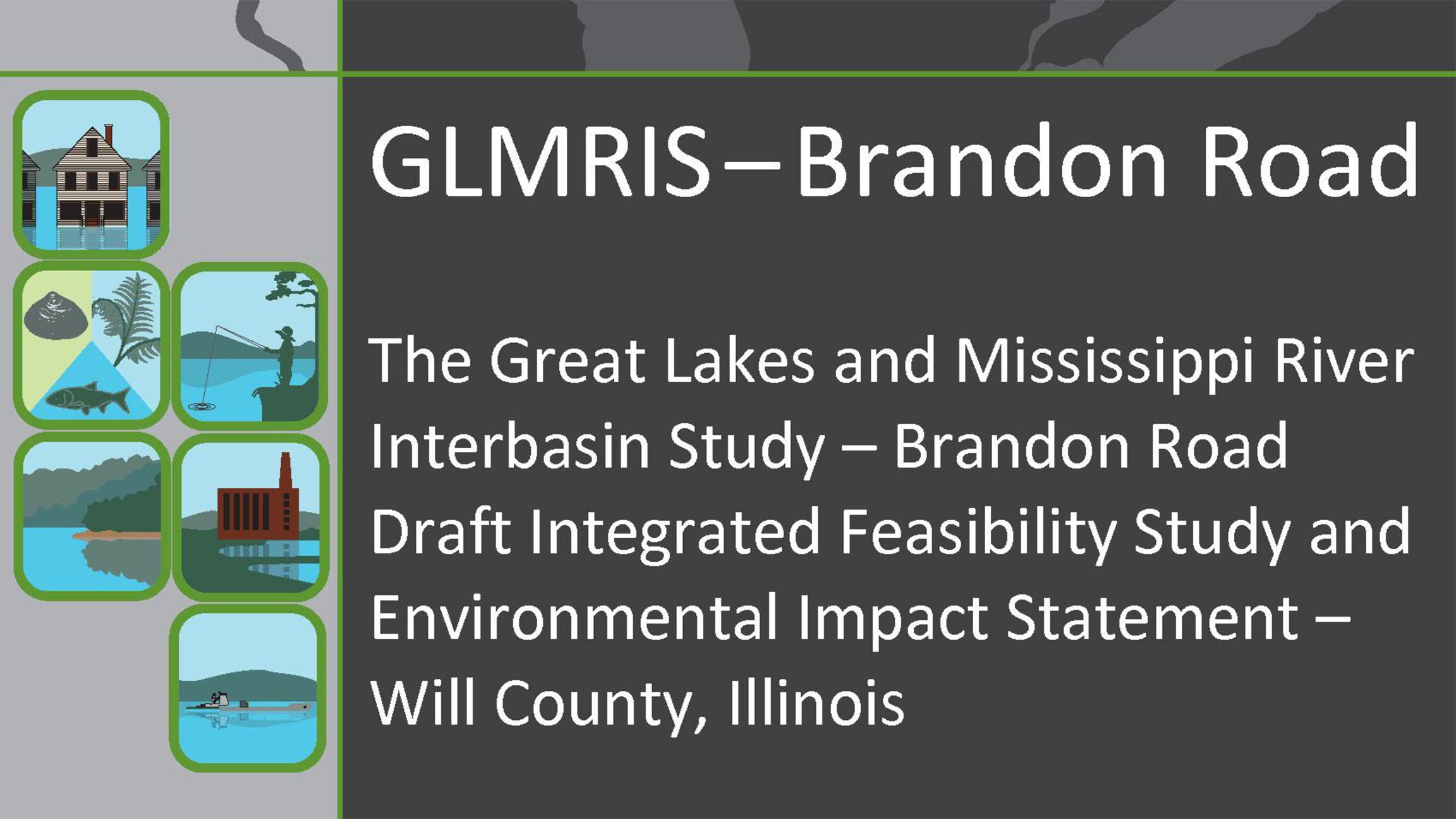 Document: Read the Army Corps' draft report Brackett: There will be a chance to air all the conflicting views on the Bandon Road Lock and Dam project in public hearings held by the Corps over the next month and a half. The head of the Metropolitan Water Reclamation District, David St. Pierre, says those hearings ae needed as now there is not enough consensus to move the plan forward.
David St. Pierre, Metropolitan Water and Reclamation District: There's no vehicle to move this forward that I can see right now. It doesn't mean that we can't figure this out in some kind of a halleluiah moment tomorrow, but from what I'm looking at in this report, and the presentation, I don't see the path forward.
Brackett: Even if everyone agreed on a path forward the Army Corps projects that construction wouldn't be finished until 2025.
That's far too late for some, far too costly for others.

More on this story
The Army Corps says significant changes could be made in the Brandon Road Lock and Dam proposal for keeping Asian carp out of the Great lakes after three public meetings taking place in September.
Information about the meetings is below.
• 1-5 p.m. Monday, Sept. 11 at the James R Thompson Center, 100 W. Randolph St., Chicago. | MAP
• 3:30-6:30 p.m. Thursday, Sept. 14 at Muskegon Community College, Collegiate Hall, 221 S. Quarterline Road, Muskegon, Michigan. | MAP
• 3:30-6:30 p.m. Monday, Sept. 18 at Joliet Junior College, "U" Conference Center, 1215 Houbolt Road, Joliet, Illinois. | MAP
---
Related stories: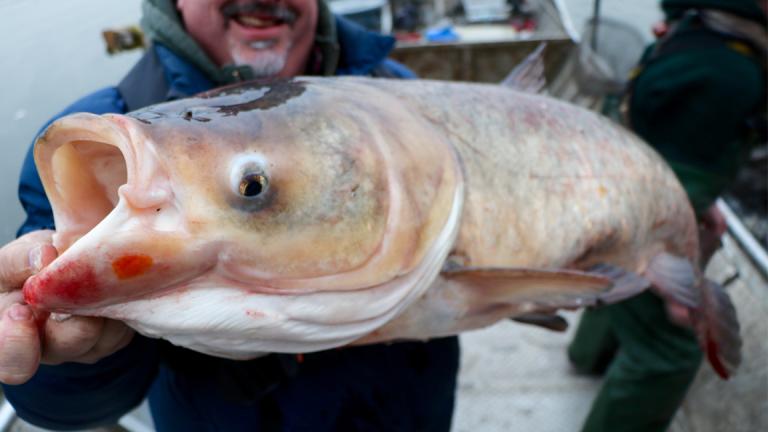 Durbin Pushes for Release of Plan to Keep Asian Carp Out of Great Lakes
July 21: A plan to fortify a barrier against Asian carp was set to be released in February but has been stalled by the Trump administration.
---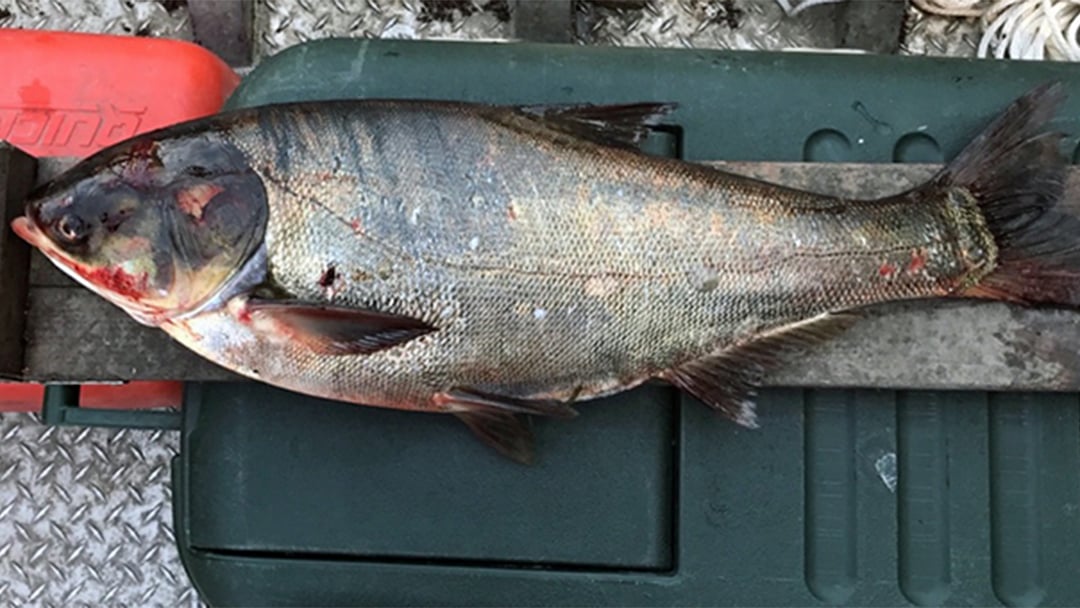 Asian Carp Caught 9 Miles from Lake Michigan
June 29: An 8-pound Asian carp was discovered last week beyond an electric barrier designed to prevent the invasive fish from reaching Lake Michigan.
---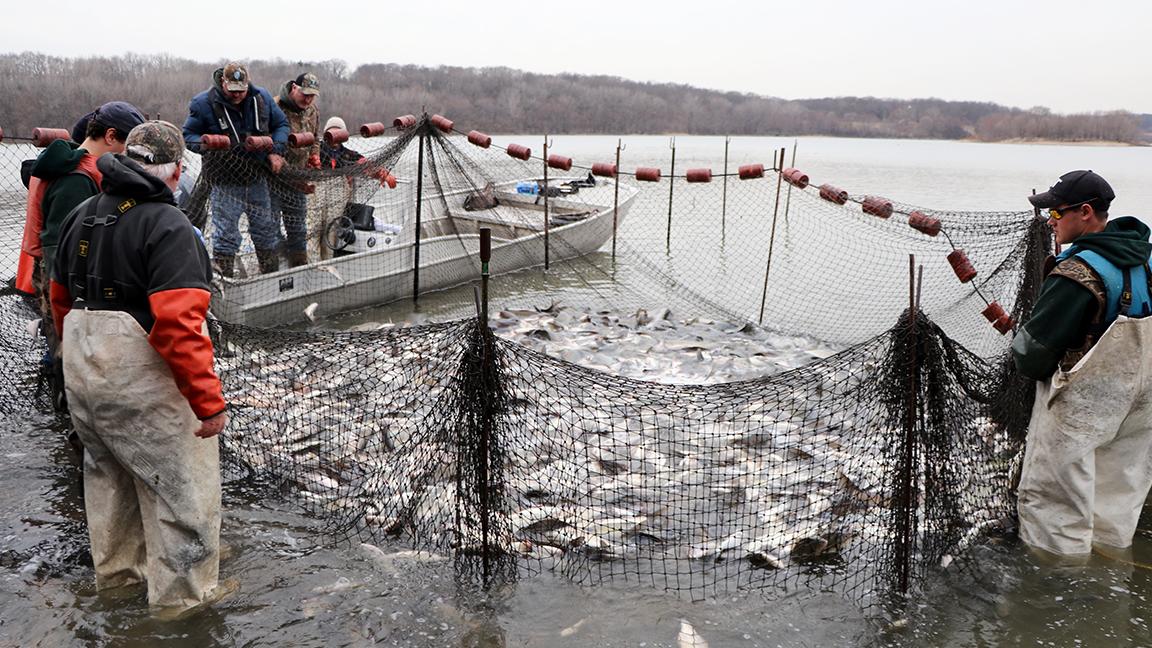 Budget Cuts Could Hinder Efforts to Keep Asian Carp Out of Great Lakes
March 20: Looking at the impact of a proposed funding cut to the program that aims to keep invasive species out of the Great Lakes.
---