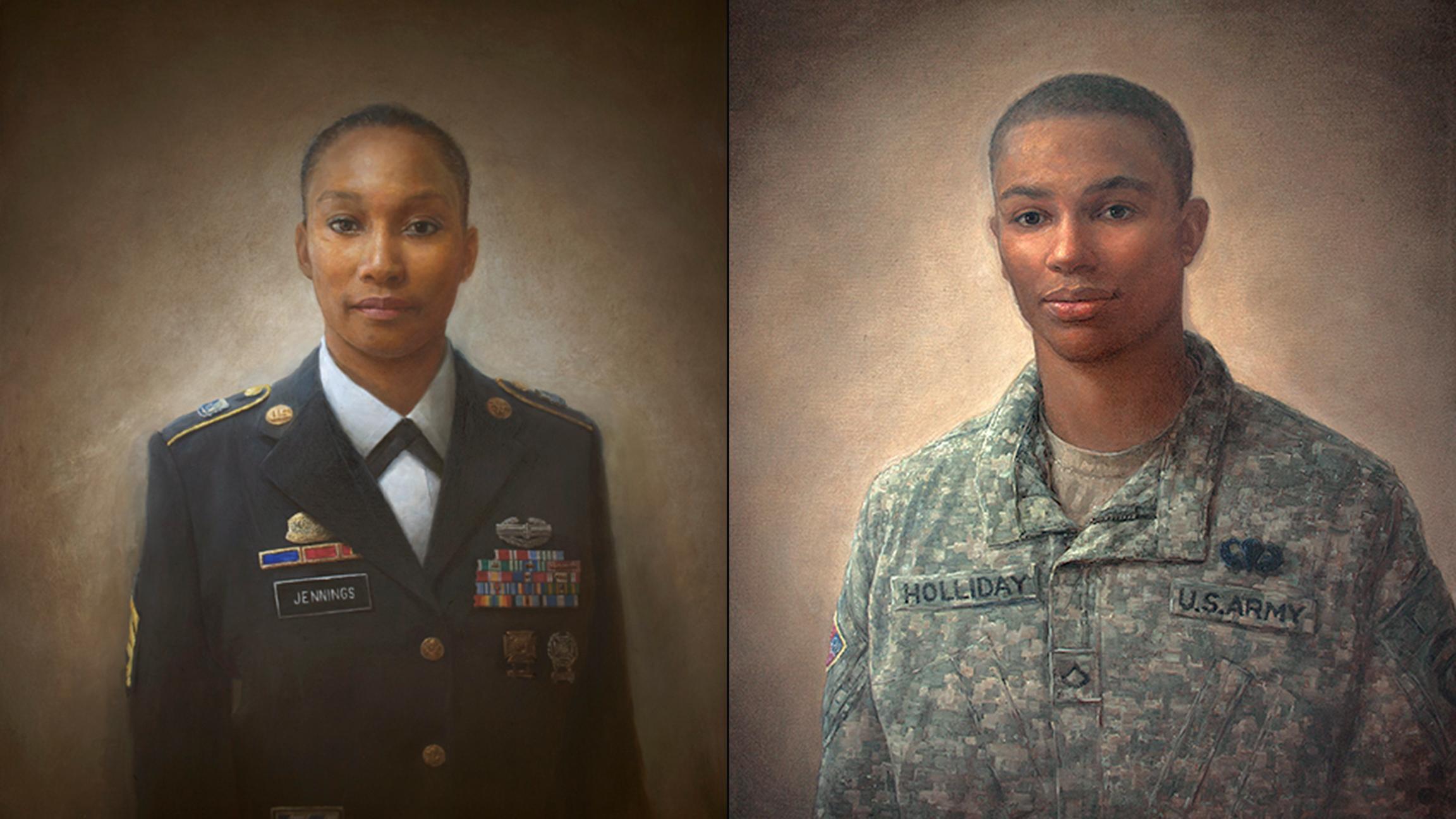 Paintings by Matt Mitchell from "100 Face of War" include portraits of Alma Jennings, left, and Jaron Holliday.
1. Reflect
In honor of the 50th anniversary of the Vietnam War, Chicago's National Veterans Art Museum presents a series of events this Veterans Day.
On Friday, the museum hosts an opening reception (6-9 p.m.) for its new exhibit "Vietnam—The Defining Moment," featuring artwork by more than 30 veterans of that war. On Saturday, the NVAM partners with the Ed Paschke Art Center for its monthly event Words and Music (3-5 p.m.) featuring Willy Porter with Nicholas Tremulis. After the event, the art center opens the exhibition "100 Faces of War Experience: Portraits and Words of Americans Who Served in Iraq and Afghanistan" by artist Matt Mitchell (5-8 p.m.).
Friday: Opening reception 6-9 p.m. at the National Veterans Art Museum, 4041 N. Milwaukee Ave., 2nd floor. Free / MAP
Saturday: Words and Music 3-5 p.m. RSVP required; opening reception 5-8 p.m. at the Ed Paschke Art Center, 5415 W. Higgins Ave. Free / MAP

2. Discover
More than 50 new movies, nearly a dozen concerts and scores of Q&As, panels and presentations are on tap at the ninth annual CIMMfest – The Chicago International Movies and Music Festival, described as being "dedicated to exploring the relationship between music, movies, and visual media in all its forms." This year's event takes place at 11 venues—many along Lincoln Avenue in the Lincoln Square neighborhood. See feature films, documentaries, shorts and music videos from around the world—including Parts I, II and III of "The Decline of Western Civilization"—plus live music, DJ sets and more. 
Details: Times vary, Thursday-Sunday at the Davis Theater, 4614 N. Lincoln Ave. and other locations. Individual ticket prices vary; weekend passes cost $79-$99; day passes: $49-$59. 
3. Curate
Printmakers from Chicago are joined by artists from Texas, Puerto Rico, Estonia and other locations near and far for the second annual Anarchist Print Fair. Works of art range in price from $1 to $1,000 and feature a variety of printmaking styles. The "rebellious collection" of artists, organizers say, was assembled by Estonian printmaker and performance artist Anonymous Boh of the performance art group Non Grata. Additional programming around the fair includes performances (8-11 p.m. Saturday, $10) and art workshops (2 p.m. Saturday-Sunday; $20).
Details: Noon-8 p.m. Friday-Sunday at Defibrillator Gallery, 1463 W. Chicago Ave. Free / MAP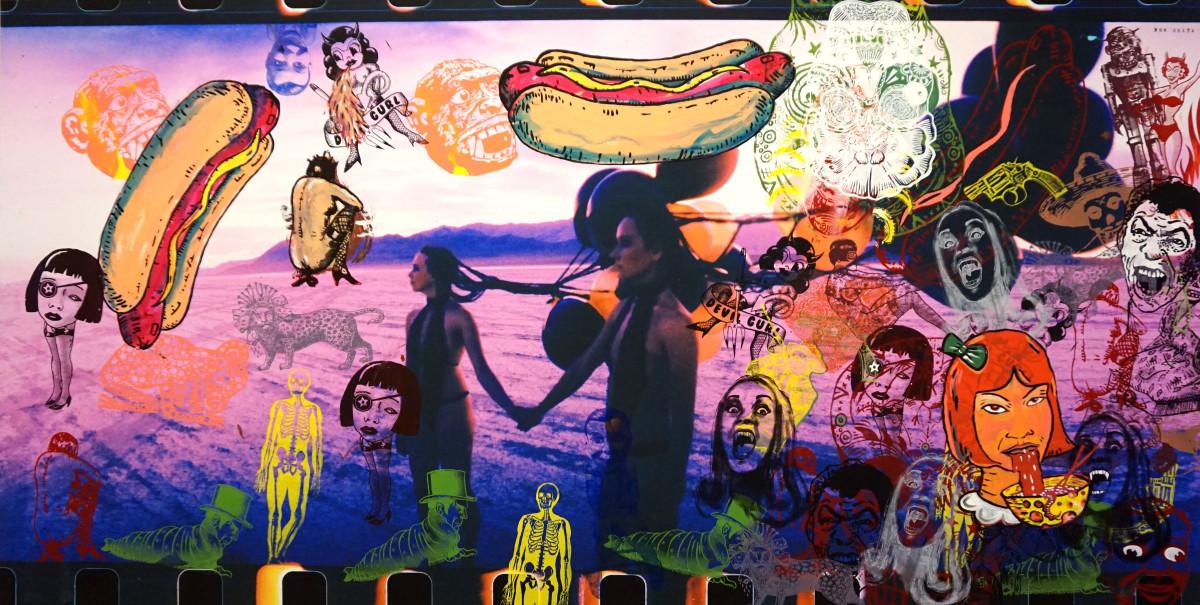 "Stardust" by Anonymous Boh.
4. Weigh in
Sunday afternoon football only gets better with hearty grub and suds. Get it all at the Bears vs. Packers Chili Cook-Off, where a dozen entries vie for your votes as you watch the game. Tickets include samples and an On Tour pint. Proceeds benefit the Greater Chicago Food Depository.
Details: Noon-3 p.m. Sunday at On Tour Brewing Company, 1725 W. Hubbard St. $12 / MAP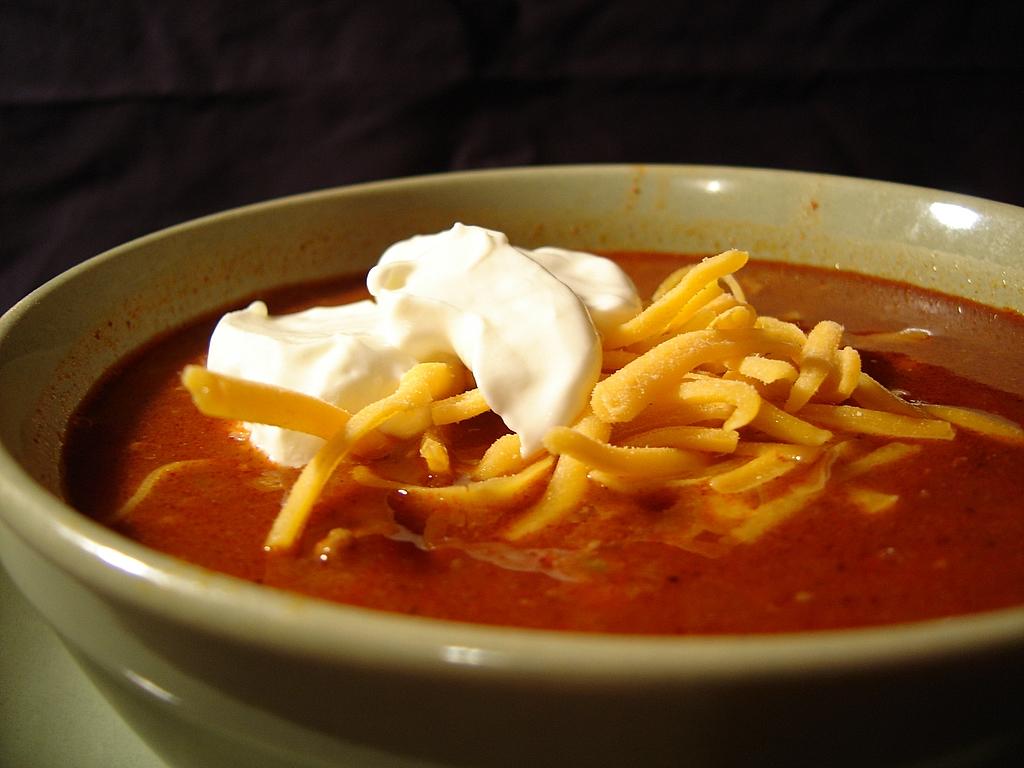 Recipe for success: Chili, football and beer. Sign us up. (Andy Melton / Flickr)
5. Gather
Those unopened cans of food in your kitchen and toiletries you may have stockpiled are your ticket to the Wrigleyville pre-Thanksgiving bash Friendsgiving at the Park. How it works: Make a donation of nonperishable items to the Lakeview Pantry. In return—and in addition to warm fuzzies—you get a voucher for one food item from one of several participating food trucks. (Harold's Chicken Shack, Da Lobsta, The Fat Shallot and Auntie Vee's are among those on hand.) Additional food and drinks will be available for purchase. Stick around for live music from party band Sixteen Candles and lawn games.
Details: 5-9 p.m. Thursday at the Park at Wrigley, 3637 N. Clark St. Free; donations requested / MAP

6. Feast
Neighborhood restaurants and breweries collaborate for a night of booze and bites at the third annual Taste of Ravenswood. Fifteen businesses participate this year, including food and drink pairings from Band of Bohemia, Ampersand Wine Bar, Roots Handmade Pizza, Dovetail Brewery, Empirical Brewery, Lucila's Homemade, Koval Distillery and others. Tickets include unlimited food and 20 tasting pours, plus live music from Paul Brinnel and his Personnel and games like life-size Jenga. 
VIP tickets ($100) include a happy hour from 6-7 p.m.
Details: 7-10 p.m. Friday at Ravenswood Event Center, 4043 N. Ravenswood Ave. $70 / MAP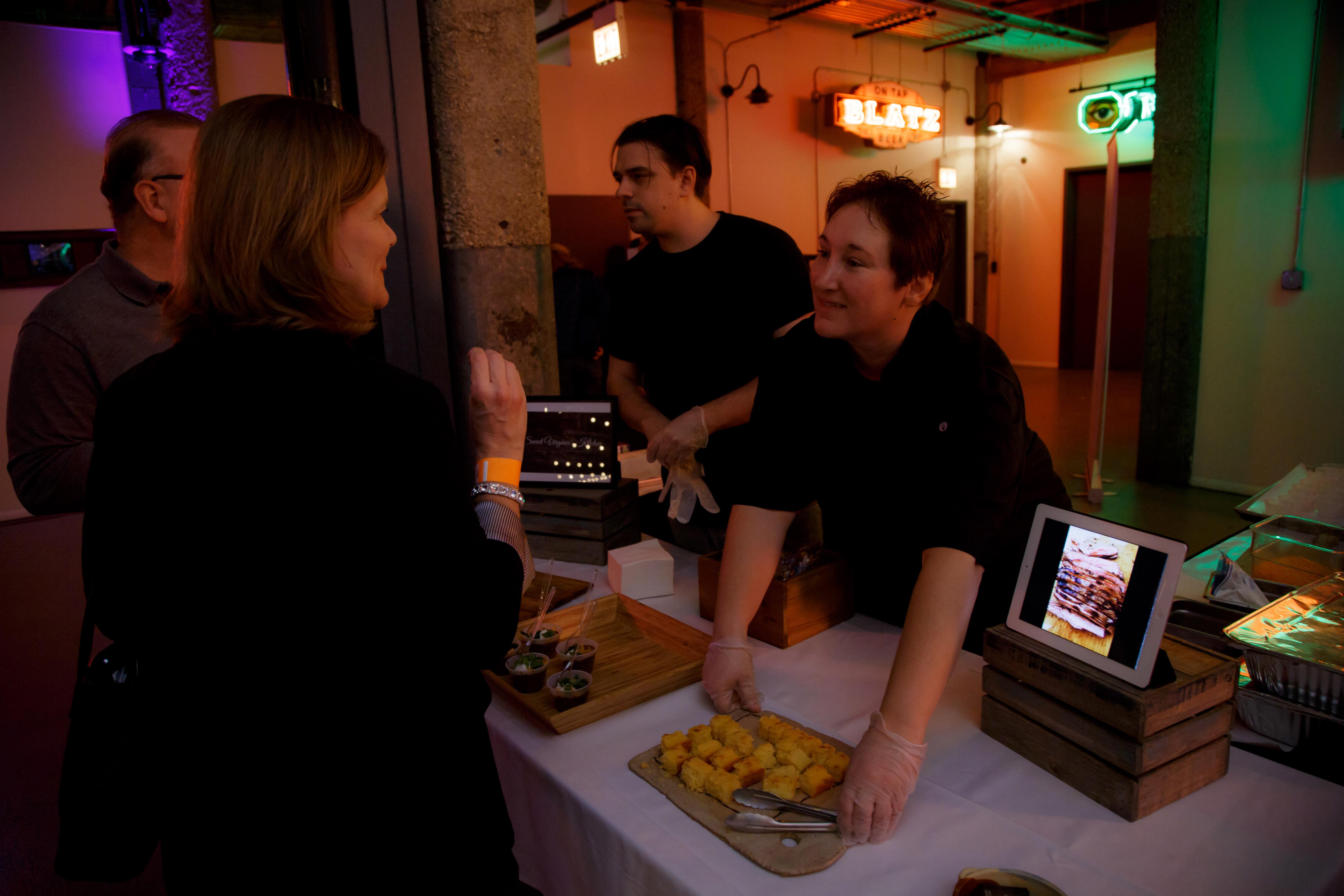 7. Season
Chef Sean Sherman, founder of indigenous food company The Sioux Chef, discusses his new cookbook "The Sioux Chef's Indigenous Kitchen" at an author talk and book signing. Sherman, Oglala Lakota from Pine Ridge, South Dakota, has studied Native American farming techniques, land stewardship, hunting and fishing and other foundations of indigenous food systems in an effort to revitalize Native American cuisine. The event is presented as part of the Chicago Public Library's Native American Heritage Month programming. Note: Sherman appears Monday at the West Englewood Branch of the Chicago Public Library and the Jane Addams Hull House.
Details: 3-5 p.m. Sunday at the American Indian Center, 3401 W. Ainslie St. Free / MAP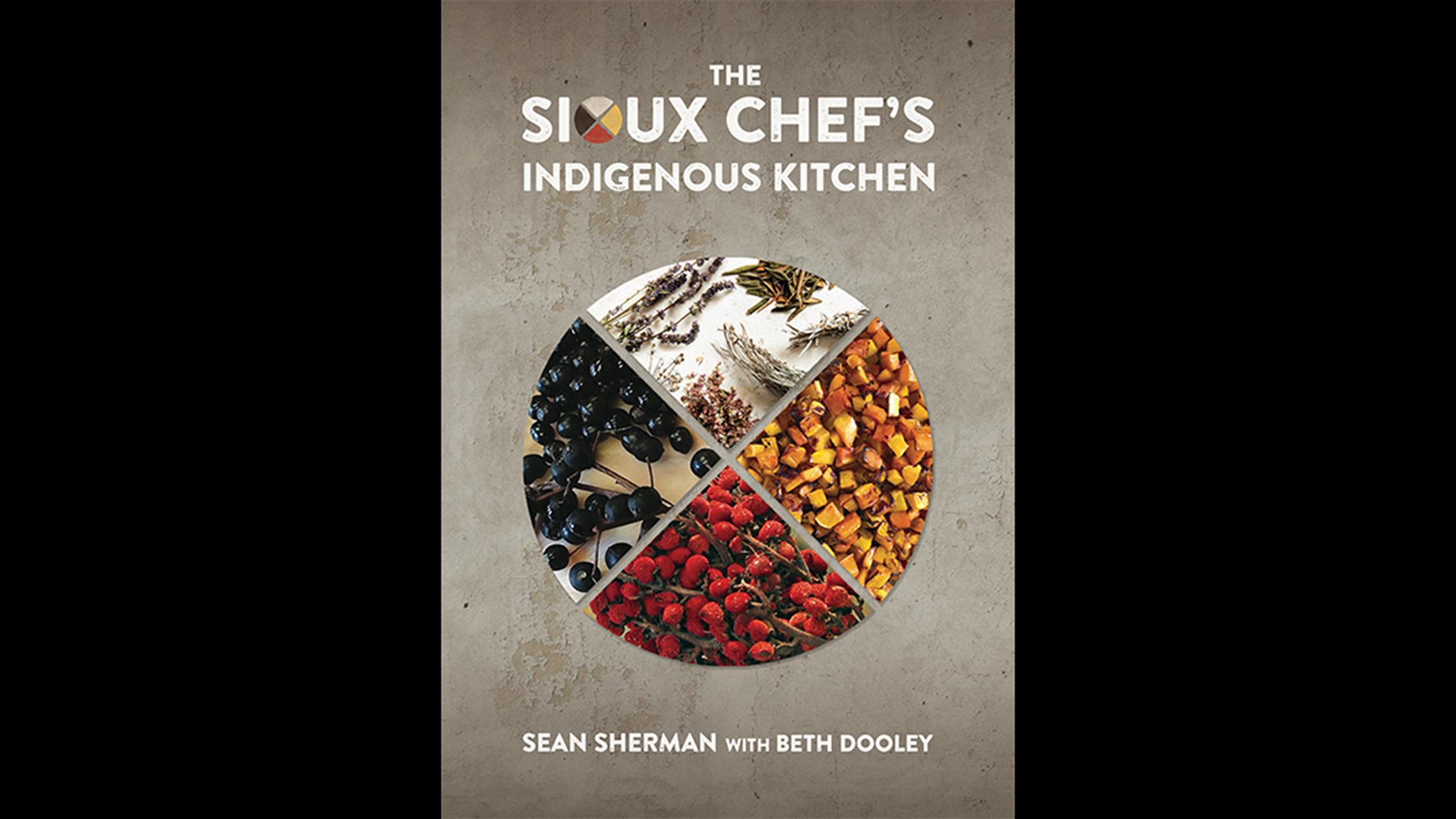 8. Leap
An ornate theater celebrates the 50th anniversary of its grand reopening with dancers from renowned national and international companies. A Golden Celebration of Dance commemorates the Auditorium Theatre's 1967 revival after closing its doors to the public in 1941 in the wake of the Great Depression. The program features dancers from Alvin Ailey American Dance Theater, American Ballet Theatre, Hubbard Street Dance Chicago, The Joffrey Ballet, MOMIX, New York City Ballet, Vienna State Ballet and others.
Details: 7:30 p.m. Sunday at the Auditorium Theatre, 50 E. Congress Pkwy. Tickets start at $41 / MAP

9. Roar
Wild animals are hoofing it, by the dozens, to River North, and Scottish photographer and conservationist David Yarrow is to thank. His solo exhibition "Wild Encounters" features limited-edition, signed photographic prints of the natural world, including many pictures of endangered—and dangerous—animals, a pursuit that's led to some creative photo-snapping approaches, including his use of remote-controlled cameras and one protected by a steel box that's placed in the vicinity of his unpredictable, predatory subjects. Yarrow also documents indigenous communities around the globe, including those in Namibia, South Sudan and Alaska. The show is on view through Jan. 12, 2018.
Opening reception: 5:30-9 p.m. Friday at Hilton | Asmus Contemporary, 716 N. Wells St. Free / MAP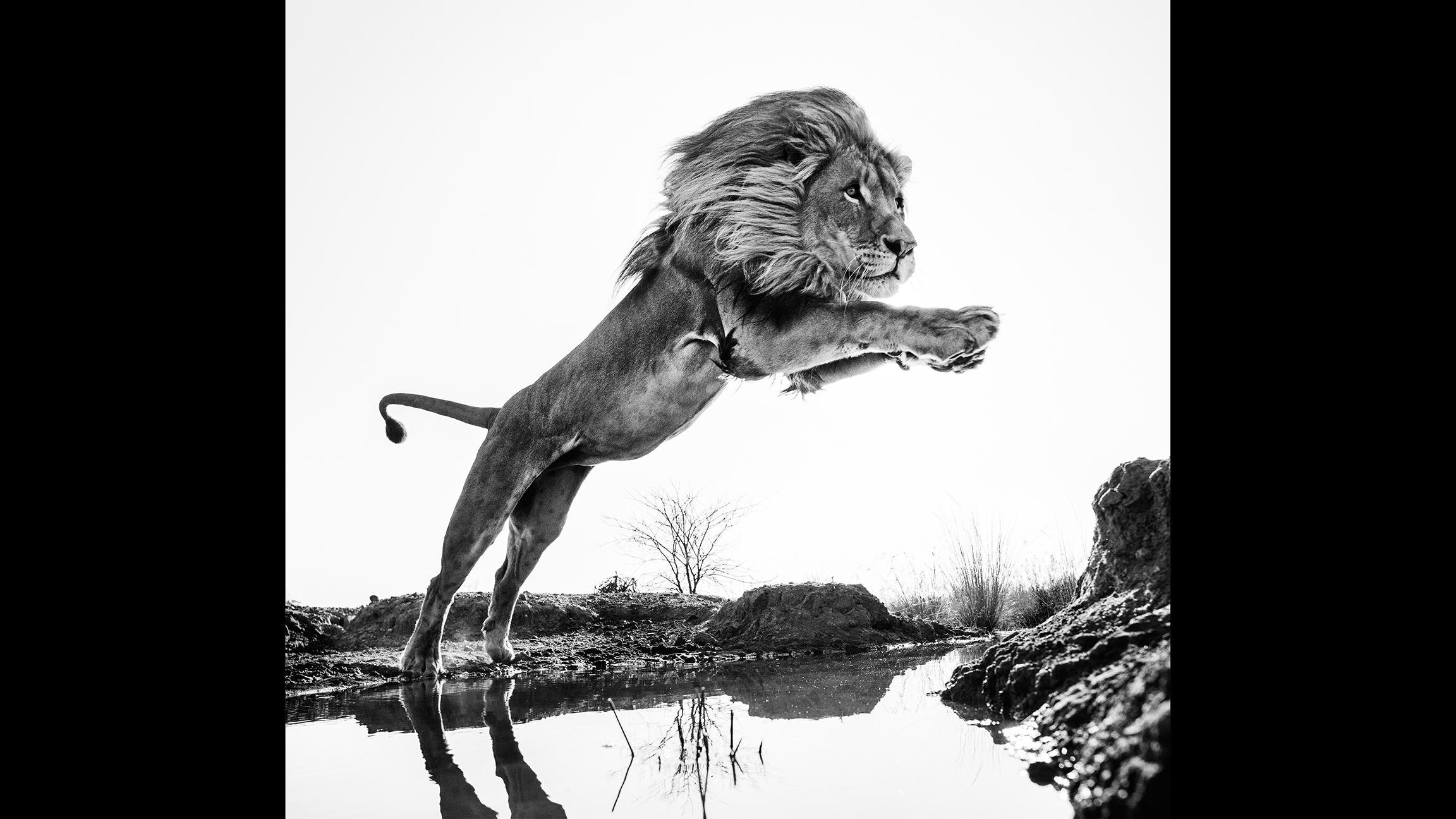 "Lion King" by David Yarrow
10. Warm up
Take a bite out of fall flavors at the Hot Cider Hustle 8K, where apple cider and caramel apples greet you at the finish line. Registration for the lakefront run/walk includes an event fleece and mug. Rain, snow or shine.
Details: Race-day registration 7:15-8:15 a.m. Saturday; race starts 8:30 a.m. at Diversey Harbor, 2601 N. Cannon Drive. $36.99 through Wednesday; $60 full price / MAP / COURSE MAP

Events listed are subject to change. We recommend double-checking times and locations before you head out the door. Want to share your upcoming events with us for consideration in a future roundup? Send us an email.
---