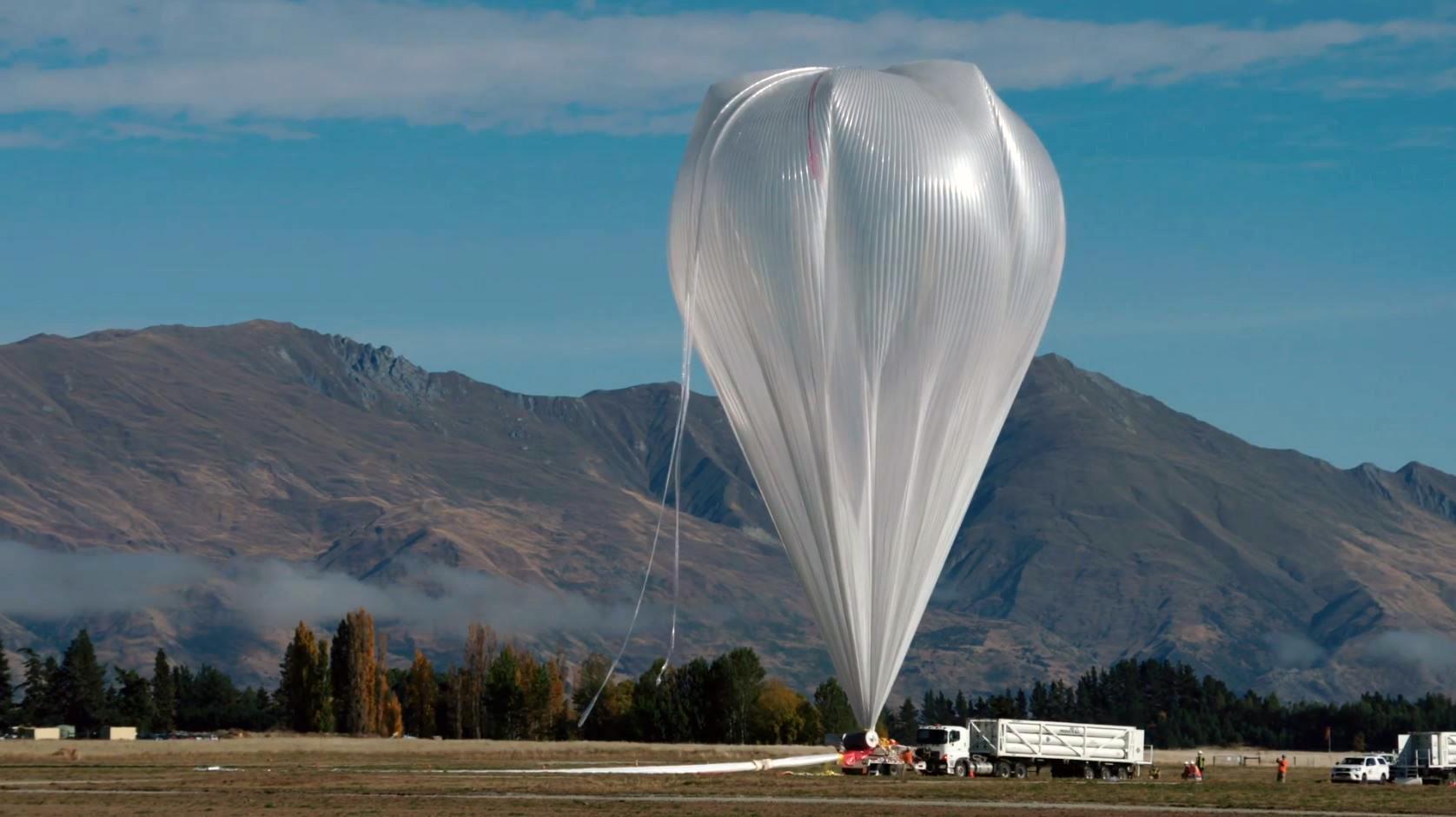 A team led by University of Chicago professor Angela Olinto will use a NASA super pressure balloon to study mysterious cosmic rays coming from beyond our own galaxy. (Angela Olinto / University of Chicago)
What is Angela Olinto hoping to learn about the universe with a football field-sized balloon and a 3,000-pound telescope? To start, how about whether there are extra dimensions of space?
The entire field encompassing Olinto's career began with a balloon ride in 1912, when Austrian physicist Victor Hess ascended 3-plus miles during a near total solar eclipse and discovered cosmic rays, or high-energy particles coming from beyond our own galaxy.
Now, Olinto, a professor in the University of Chicago's Department of Astronomy and Astrophysics, is leading a first-of-its kind mission to launch a $7 million telescope on a super pressure balloon with the goal of learning more about these mysterious subatomic particles, the origins of which are still unknown.
"We don't really have a clue how the universe produces these ultra high-energy cosmic rays," Olinto said. "We know they come from outside of our galaxy, probably galaxies very far away from us."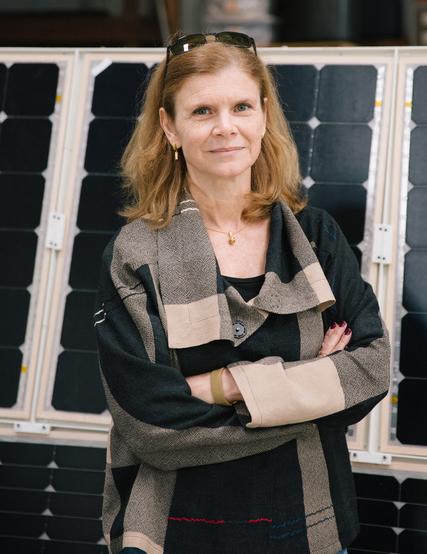 Professor Angela Olinto (Courtesy University of Chicago) Planned for launch in 2022, the NASA-built Extreme Universe Space Observatory Super Pressure Balloon, or EUSO-SPB1, will take off from New Zealand and ride the polar jet stream that circles the bottom part of the globe. Researchers hope the balloon will make several trips around the Antarctic over 100 or more days.
Traveling at 20 miles into the atmosphere, the balloon will carry an ultra-sensitive telescope that will feed information to Olinto's team. The balloon will include three mirrors that direct light toward two types of detectors on the telescope: One built to pick up trails of nitrogen as cosmic ray showers cross the atmosphere; and one designed to capture the radiation from high-energy neutrinos, often called "ghost particles," coming from the Earth below.
Cosmic rays and neutrinos are known to pass through Earth without being affected, Olinto said. But scientists don't know much about these particles because they are extremely rare. They're also small and very fast, moving at the speed of light.
"Just like we see meteorites, we can see these particles in the atmosphere," Olinto said. "The difference is that meteorites are larger and much slower."
By taking measurements from space using the balloon, Olinto and other researchers will have a significantly wider field of view to catch the particles. They might even be able to observe neutrinos traveling upward from Earth, which has never been witnessed.
"It's going to be so much fun if we see them," Olinto said.
The balloon mission will serve as a proof of concept for another planned NASA mission that could provide groundbreaking new insights about the universe.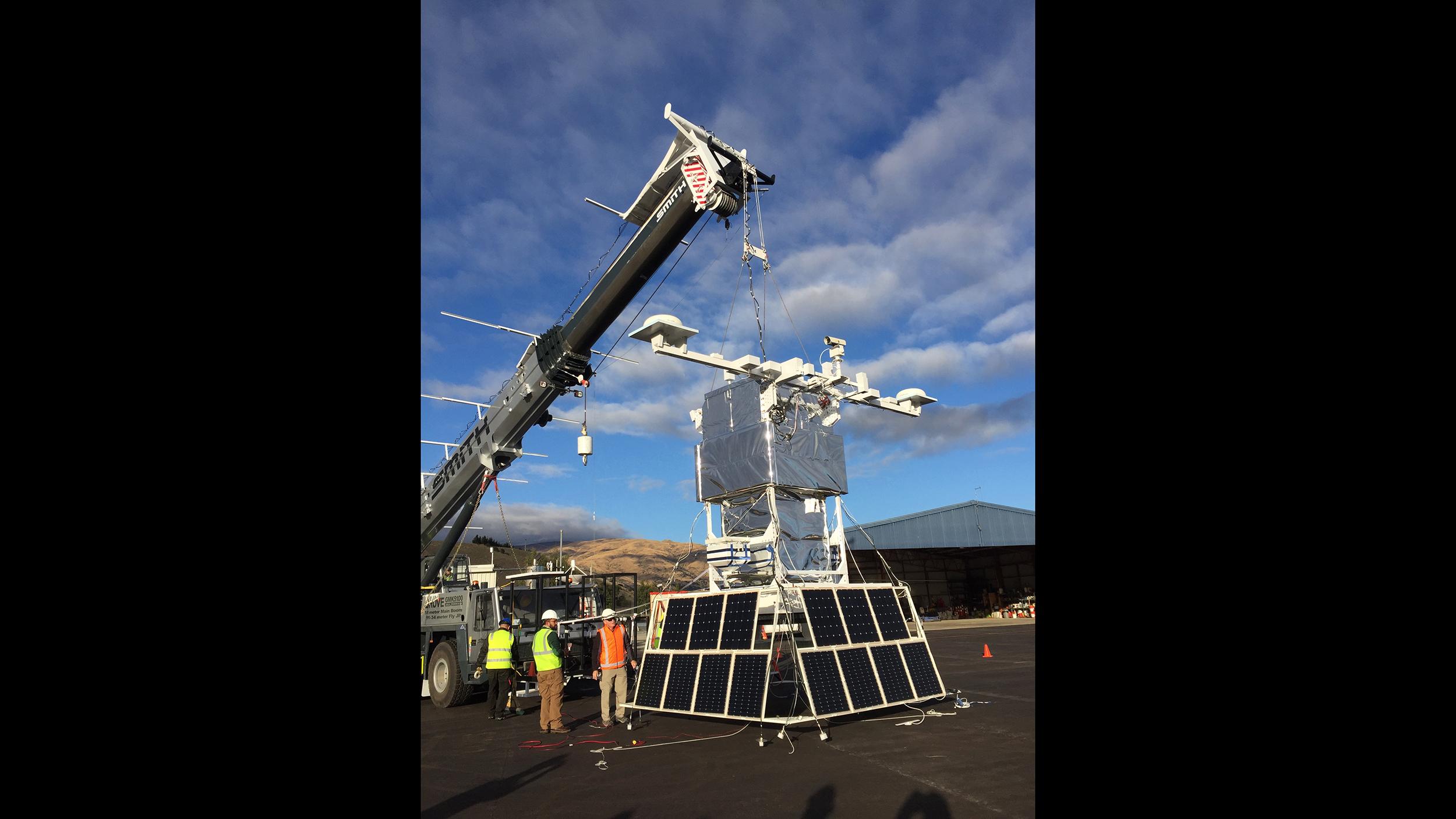 The NASA balloon mission led by Olinto will feature a 3,000-pound, $7 million ultra-sensitive telescope. (Angela Olinto / University of Chicago)
A team of scientists and NASA engineers led by Olinto is already designing the larger mission – the Probe of Extreme Multi-Messenger Astrophysics, or POEMMA – which will send a pair of orbiting satellites into space to study cosmic rays with even more sensitive telescopes.
"It's much cheaper to try to do these things from a balloon than from space," Olinto said. "The balloon is one way to show that we can do this from space, which I'm pretty sure we can."
Although years away, POEMMA has the potential to produce some out-of-this-world discoveries, Olinto said.
"For example, if there are extra dimensions of space, then the cross-section of neutrinos will change," she said, "and we should be able to see that."
Contact Alex Ruppenthal: @arupp | [email protected] | (773) 509-5623
---
Related stories: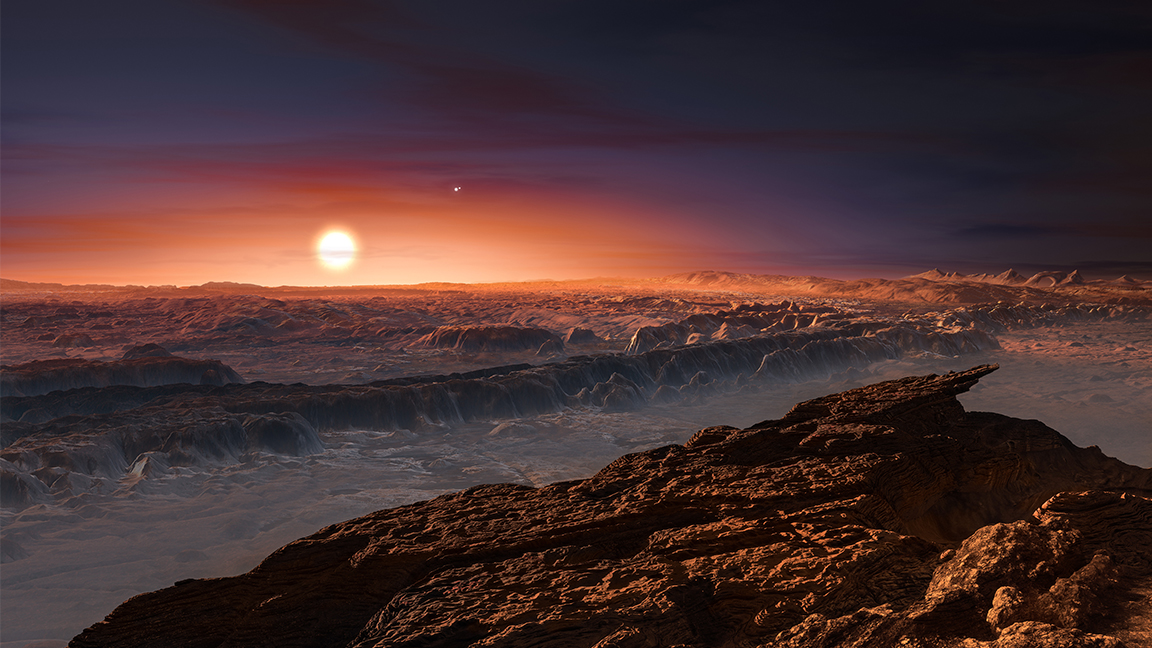 Adler Event Explores the Question, 'Are We Alone in the Universe?'
Oct. 26: Viewers on four continents will watch a virtual presentation hosted by Adler Planetarium in early November to learn about the possibility of life on other planets.
---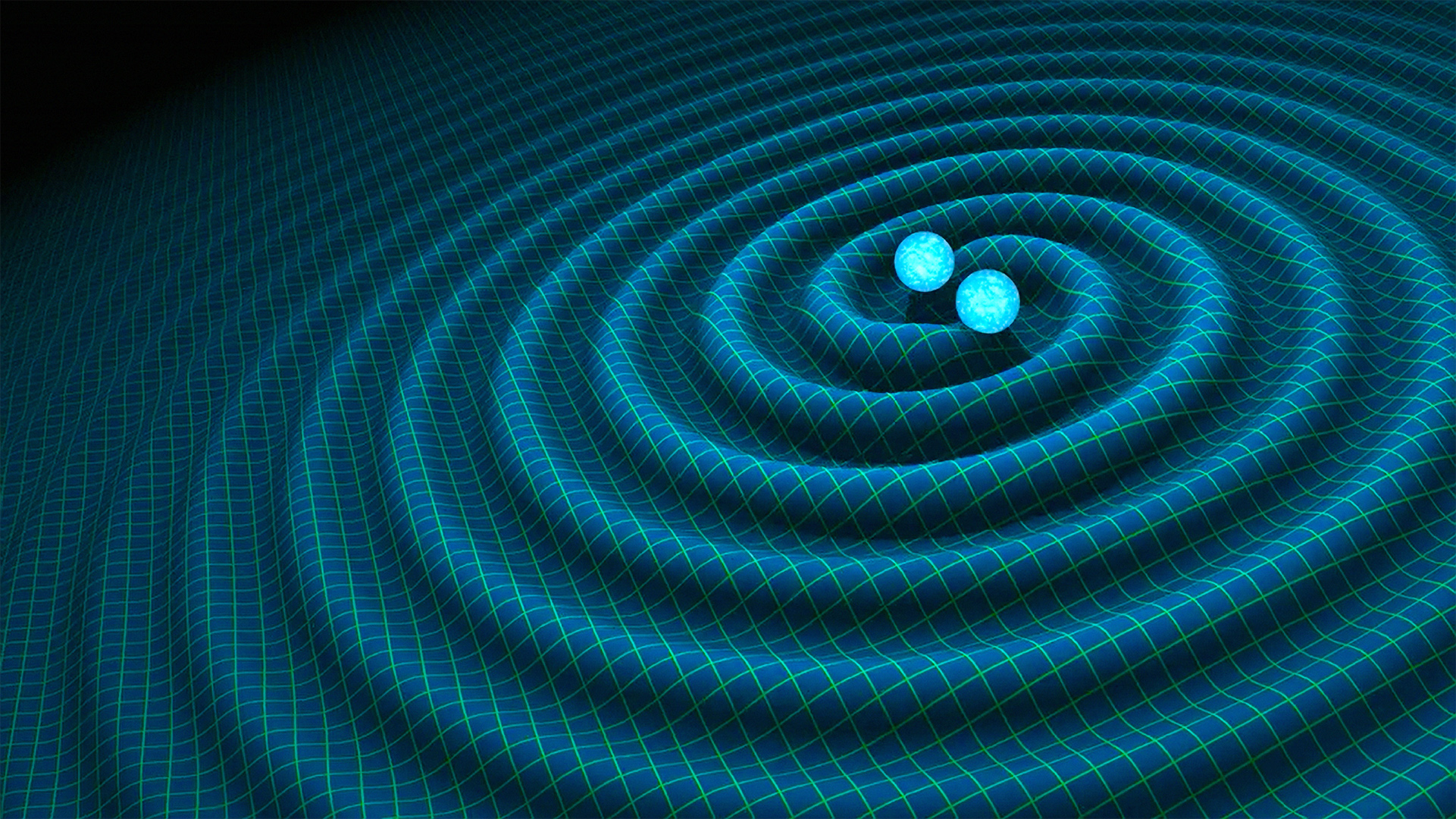 What Are Gravitational Waves? Exploring 'Discovery That Shook the World'
Oct. 4: The Nobel Prize committee called it "a discovery that shook the world." A local scientist explains gravitational waves.
---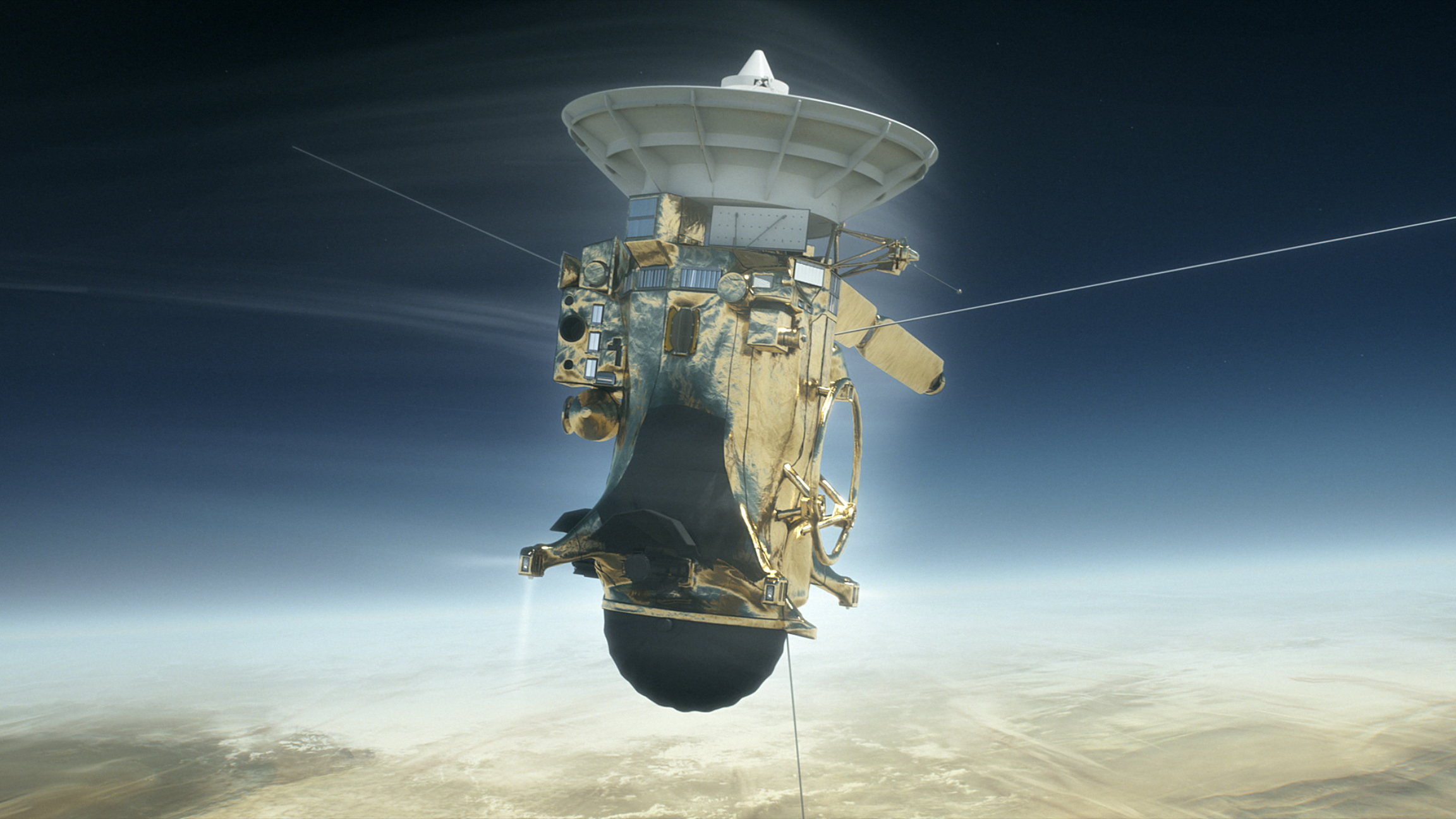 Cassini Spacecraft's Stunning Mission to End With Fiery Saturn Descent
Sept. 14: The Cassini mission has completely transformed our understanding of Saturn and identified two moons that could potentially harbor life. On Friday morning, the journey will come to a fiery end.
---