Cubs fans are gathering outside Wrigley Field for the NLDS Game 5.
It's not the packed scene we've seen for the last three nights, but a sizable crowd of people have congregated on the Wrigley plaza to watch the game on the big screen.
The Cubs are charging $10 to get into this event, with the proceeds going to charity. They're giving away folding chairs, and there's a full complement of vendors and security personnel. They opened the gates at 6 p.m. and security will be on hand until the final pitch.
On the mound Thursday for the Cubs is ace Kyle Hendricks. He dominated in Game 1, throwing a shutout and striking out 6.
The Cubs are hoping for that magic again from him for Game 5, but if he has to be taken out, manager Joe Maddon says a full complement of relief pitchers, and starter José Quintana will be available to go.
On the mound for the Nationals is Gio Gonzalez, a solid pitcher who gave up three runs to the Cubs in Game 2—a game the Nationals eventually won.
Manager Dusty Baker says ace starter Max Scherzer will be available should they need him.
As for the mood Thursday: there is a cautious optimism. Fans are wary about the Cubs lack of offense in this series, hoping the bats bust out. Having a guy like Hendricks on the mound calms those nerves a bit.
And fans are obviously hoping for a celebration. If it does happen, police are on call after a heavy week of overtime. The plan for these events in the past has been to close off Addison and Clark streets for a few blocks in each direction with salt trucks. As the celebration goes on, mounted police generally push the revelers into the intersection of Addison and Clark.
If the Cubs win, it's on to Los Angeles to face the team with the best record in baseball, the Dodgers, and their ace Clayton Kershaw in a rematch of last year's exciting NLCS of course.
Lose, and it's time to pack it up for the long cold winter.
Video: We check back in with Paris at Wrigleyville.
---
Follow Paris Schutz on Twitter: @paschutz
---
Related stories: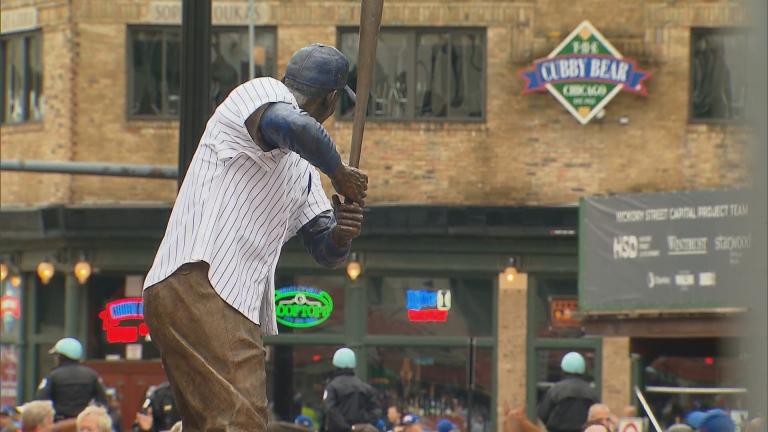 Cubs Lose Water-Logged Game 4
Oct. 11: The Cubs and Nationals finally got Game 4 in under a steady cold drizzle at Wrigley Field.
---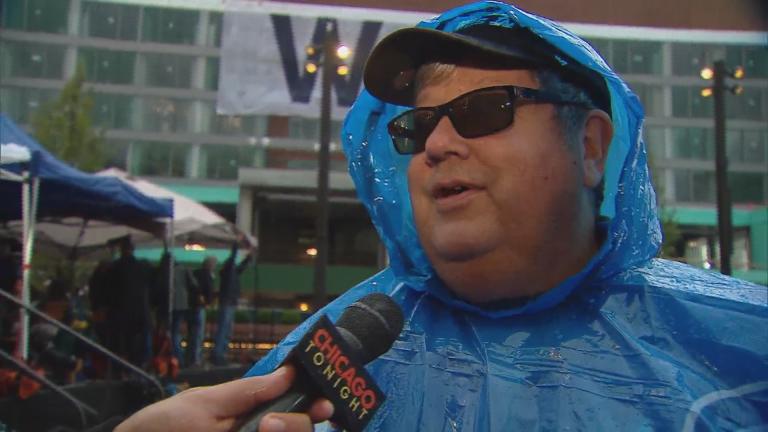 Cubs vs. Nationals Game 4 Postponed Until Wednesday
Oct. 10: Fans had just enough time for a couple beers and hot dogs before Game 4 was postponed. "I think it's terrible," said one fan Tuesday afternoon.
---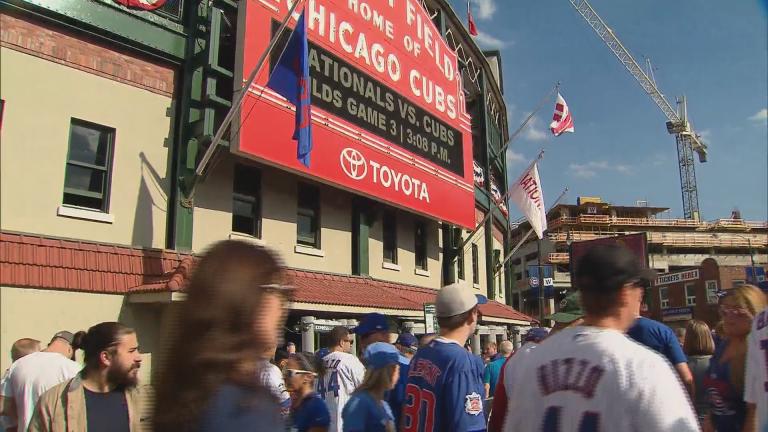 Dramatic Victory Puts Cubs up 2-1 in NLDS
Oct. 9: The Cubs win Game 3 against the Washington Nationals as a scoreless pitcher's duel gives way to a dramatic finish.
---