Cubs Lose Water-Logged Game 4
The Cubs and Nationals finally got Game 4 in under a steady cold drizzle at Wrigley Field.
The day began with a bit of a curveball, with manager Dusty Baker announcing that Nationals ace Stephen Strasburg would start the game, despite saying earlier that Tanner Roark would start. Strasburg had been ill, and Baker blamed it on mold at the hotel the team is staying at.
He was masterful for the seven innings he pitched, striking out 12 batters, including Kris Bryant three times. The first run of the game came in the top of the third inning, when the normally sure-handed Addison Russell committed an error, scoring Trea Turner from third base.
The game fell apart in the eighth inning with two men out. Reliever Carl Edwards Jr. loaded the bases before Cubs manager Joe Maddon replaced him with closer Wade Davis. But Davis gave up a grand slam to the Nationals' Michael Taylor.
Fans who had braved the elements all afternoon started to stream out of the ballpark, some of them miffed that this game even happened at all. Many had expressed the desire to see Tuesday's game moved up to 1 p.m. to beat the rain storm, so that the Cubs could have faced scheduled Nationals' starter Roark.
Nonetheless, both teams will now fly back to Washington, D.C., for the decisive Game 5 matchup. Cubs ace Kyle Hendricks will take the mound against the Nationals' Gio Gonzalez.
Follow Paris Schutz on Twitter: @paschutz
---
Related stories: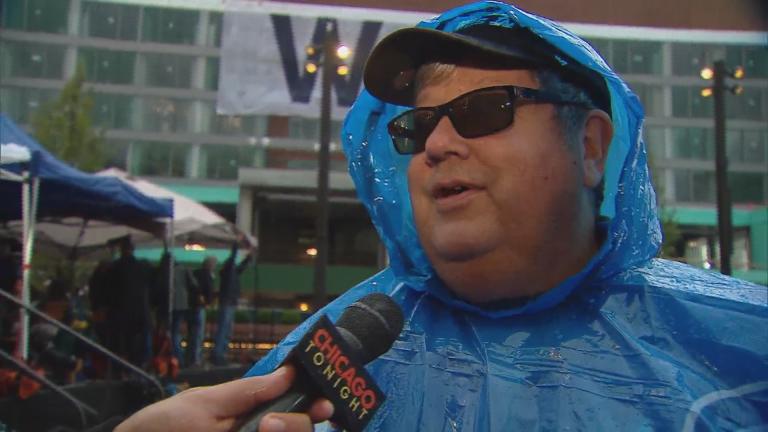 Cubs vs. Nationals Game 4 Postponed Until Wednesday
Oct. 10: Fans had just enough time for a couple beers and hot dogs before Game 4 was postponed. "I think it's terrible," said one fan Tuesday afternoon.
---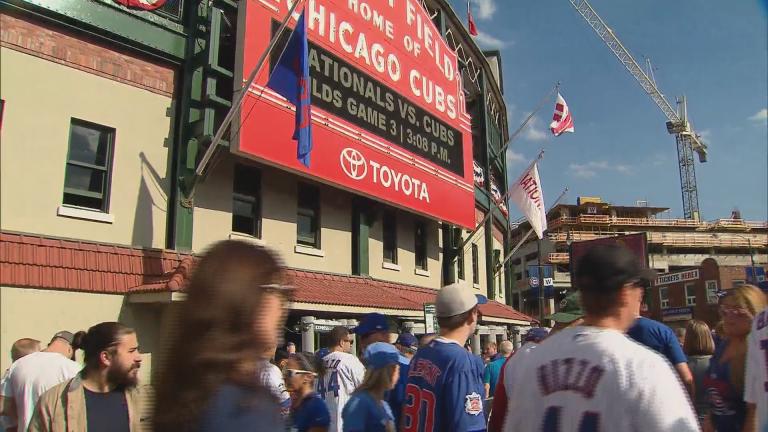 Dramatic Victory Puts Cubs up 2-1 in NLDS
Oct. 9: The Cubs win Game 3 against the Washington Nationals as a scoreless pitcher's duel gives way to a dramatic finish.
---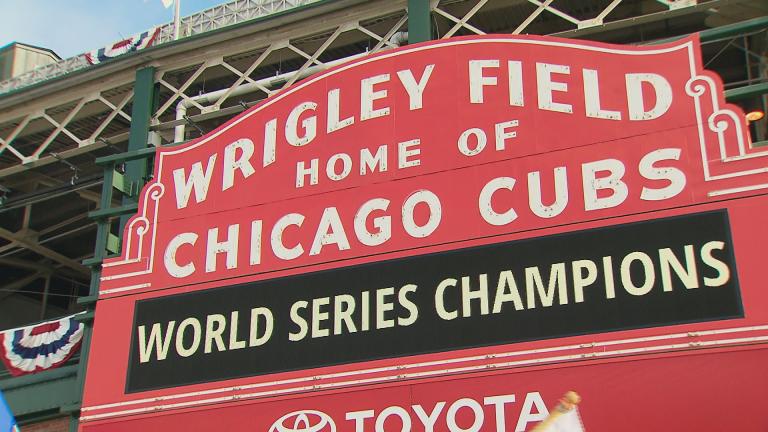 Cubs Hope to Avoid World Series Hangover as Playoffs Get Underway
Oct. 5: We preview the start of the Cubs' playoff run with sports reporter Cheryl Raye Stout.
---