The defending champion Chicago Cubs start off the postseason Friday night against the Nationals in Washington, D.C.
Cubs pitcher Kyle Hendricks will start the best-of-five NLDS against dominant Nationals pitcher Stephen Strasburg. Despite an up-and-down Cubs season, manager Joe Maddon says he's confident in his players.
"Adrenaline in April and May is not the same as (it is) in August, September and October. It's just true. It is just true. And I said, 'I learned that about myself, and I think you guys learned that about yourselves also.' I think that is what a World Series hangover is," Maddon said. "You don't get angry or upset or react in an adverse way because the performance isn't what you think it's going to be."
The Nationals, managed by former Cubs skipper Dusty Baker, have a dominant starting pitching trio in the form of Strasburg, Max Scherzer and Gio Gonzelez, though Scherzer is questionable after tweaking his hamstring during his last regular season outing.
Since the All-Star break, Strasburg has been exceptional, with the second-lowest second half ERA in MLB history – behind only the record set by Jake Arrieta in 2015. Gonzalez will take the mound for the Nationals in Game 2. Baker has not yet announced who will start in Game 3, or Games 4 or 5 if they're necessary.
Scheduled to follow Hendricks in the series opener are postseason vet Jon Lester; Jose Quintana, acquired this season from the White Sox to help beef up the Cubs pitching staff and make it to the postseason again; and Arrieta, who's still struggling with a hamstring strain.
Joining Chicago Tonight to discuss the Cubs' playoff chances is Cheryl Raye Stout, sports reporter for WBEZ 91.5 FM.
---
Related stories: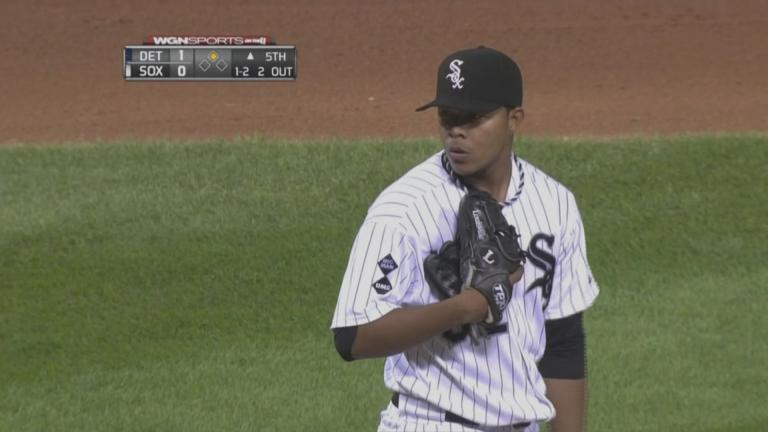 White Sox Pitcher Jose Quintana Traded to Cubs
July 13: A stunning Windy City Swap: Sox ace pitcher Jose Quintana is being sent about 8 miles north.
---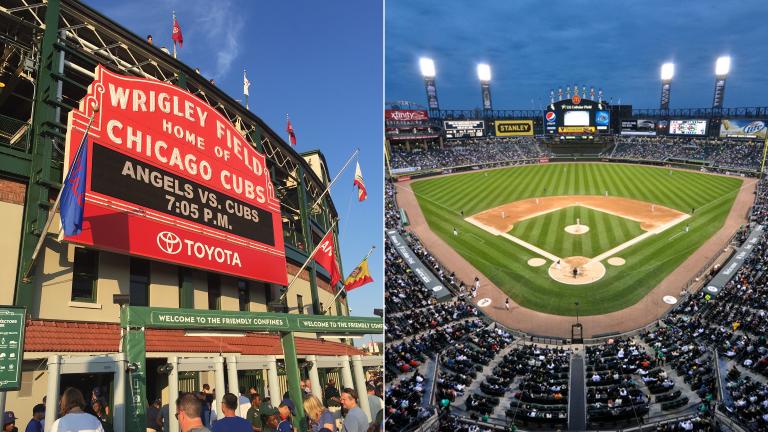 Ask Geoffrey: Is North-South Divide Between Baseball Fans Real?
April 26: Many believe there is a fault line that divides Chicago, pitting brother against brother in a long-standing crosstown rivalry. But a viewer wonders if that historic boundary is a myth.
---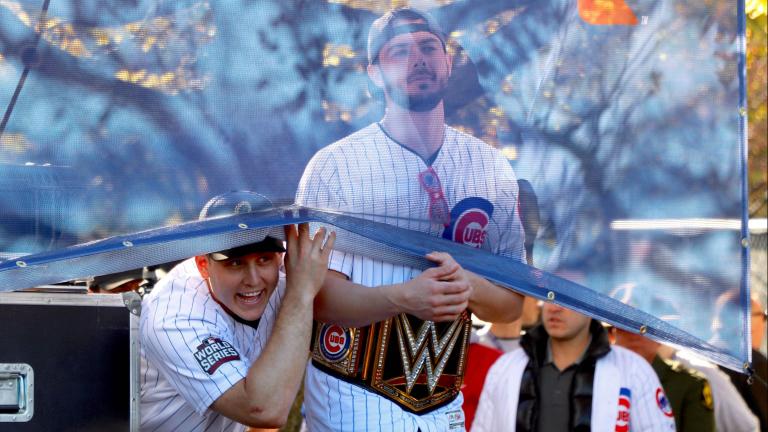 Photos: Cubs World Series Rally, Parade
Nov. 4, 2016: Scenes from the massive celebrations Friday in honor of the historic Chicago Cubs win.
---