Playboy founder and Chicago native Hugh Hefner died of natural causes Wednesday at his Los Angeles home, the Playboy Mansion, according to a company statement. He was 91.
"My father lived an exceptional and impactful life as a media and cultural pioneer and a leading voice behind some of the most significant social and cultural movements of our time in advocating free speech, civil rights and sexual freedom," said Cooper Hefner, Chief Creative Officer of Playboy Enterprises, in a statement.
"He defined a lifestyle and ethos that lie at the heart of the Playboy brand, one of the most recognizable and enduring in history. He will be greatly missed by many, including his wife Crystal, my sister Christie and my brothers David and Marston and all of us at Playboy Enterprises."
In 1953, Hugh Hefner launched Playboy magazine featuring nude pictures of Marilyn Monroe that were taken years earlier. The inaugural issue was created at Hefner's kitchen table in Chicago and hit newsstands in December 1953 without a cover date because he was unsure if a second issue would be published.
To finance the inaugural issue, Hefner got friends and family to invest in the venture, raising $8,000—including $600 of his own money borrowed from a bank using his apartment furniture as collateral, according to the Steinmetz Alumni Association website. The first issue sold more than 50,000 copies, which was enough to pay for publishing costs and finance another edition.
As a men's magazine, Playboy challenged 1950s conventions and attitudes. "We enjoy mixing up cocktails and an hors d'oeuvre or two, putting a little mood music on the phonograph, and inviting in a female acquaintance for a quiet discussion on Picasso, Nietzsche, jazz, sex," Hefner wrote in Playboy's first issue.
Within a year, circulation neared 200,000 and within five years, topped 1 million, according to the Associated Press. By the 1970s, the magazine had more than 7 million readers and inspired imitations like Penthouse and Hustler.
Video: In this April 2004 "Chicago Stories" segment, John Callaway recaps the early days of Playboy magazine and revisits a 1978 interview with Christie Hefner, then vice president of corporate promotions and public relations for the company.
---
While the magazine is most well-known for its centerfolds, Playboy also published articles addressing civil rights and reproductive rights, including interviews with Malcom X, Martin Luther King and George Lincoln Rockwell, the founder of the American Nazi Party.
In addition to the magazine, Hefner served as the host of two late-night variety shows, "Playboy's Penthouse," and then later "Playboy After Dark." The former began in 1959 and ran for 44 episodes, and was the "first televised program to feature mixed groups of African American and white performers and audience members together," according to a Playboy press release. "Playboy After Dark" aired 52 episodes from 1969-1970.
Hugh Marston Hefner was born in Chicago on April 9, 1926 to Glenn and Grace Hefner. He attended Sayre Elementary School and Steinmetz High School, where he founded a school paper. After serving in the Army as an infantry clerk and drawing cartoons for various Army newspapers, Hefner enrolled at the University of Illinois. In college, Hefner drew cartoons for the Daily Illini and edited the campus humor magazine Shaft, where he introduced a feature called the "co-ed of the month," which would later become the inspiration for the "Playmate of the Month."
Hefner is survived by his wife, Crystal; children, Christie, David, Marston and Cooper. Information regarding memorial services is not yet available.

On the show: We discuss Hefner's legacy with former Playboy Playmate and media personality Candace Jordan; Charles Whitaker, associate dean of journalism at Northwestern University's Medill School of Journalism; and Joanie Bayhack, Playboy's publicity manager from 1979 to 1984 and a former WTTW employee.
---
Related stories: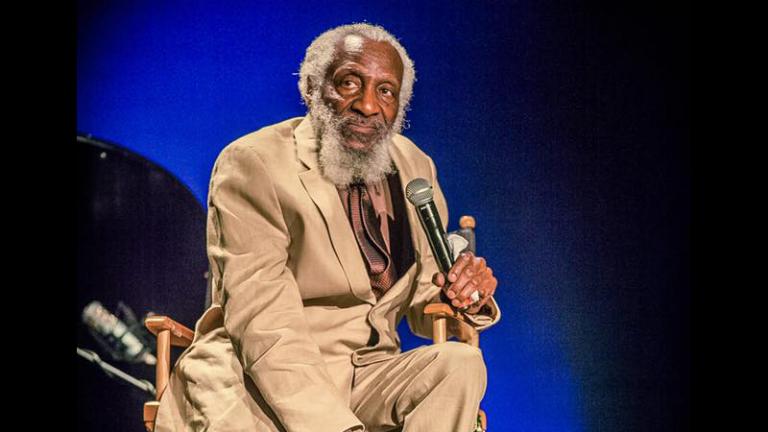 Dick Gregory, Comedian and Activist, Dies at 84
Aug. 21: The comedian and civil rights activist died on Saturday. He was 84.
---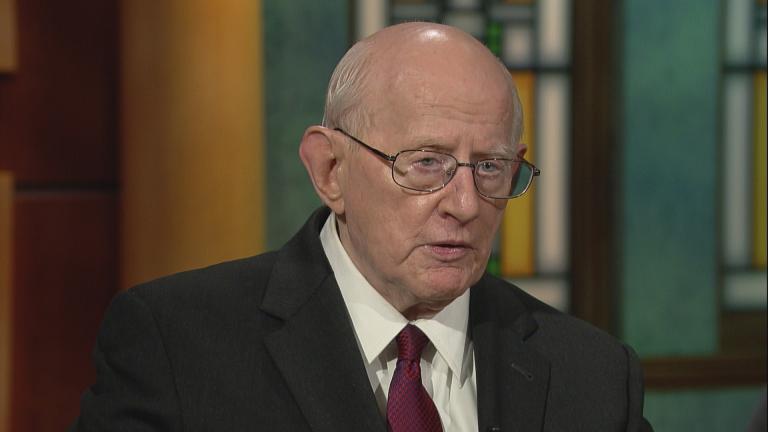 Prosecutor in 'Crime Of The Century' Case Dies at 80
July 10: The man who led the prosecution of Richard Speck for the brutal murder of eight Chicago nurses died Friday. We revisit last year's interview with William Martin.
---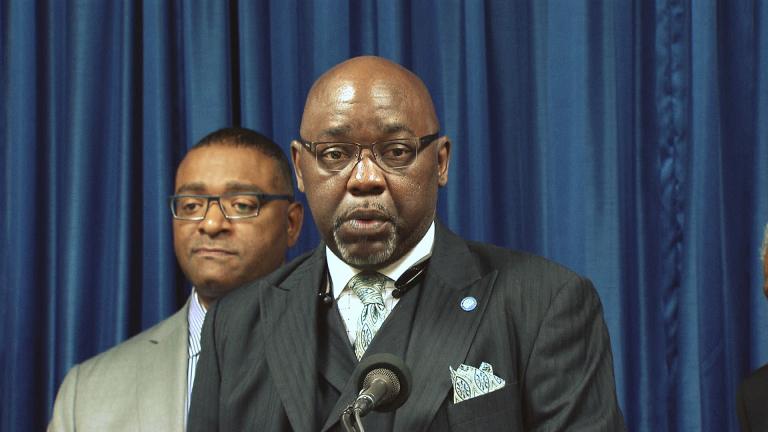 Robert Steele, Cook County Commissioner, Dies at 55
June 19: Residents of North Lawndale and the Cook County Board are mourning the loss of one of their own. Second District Commissioner Robert Steele died Monday from complications of diabetes.
---