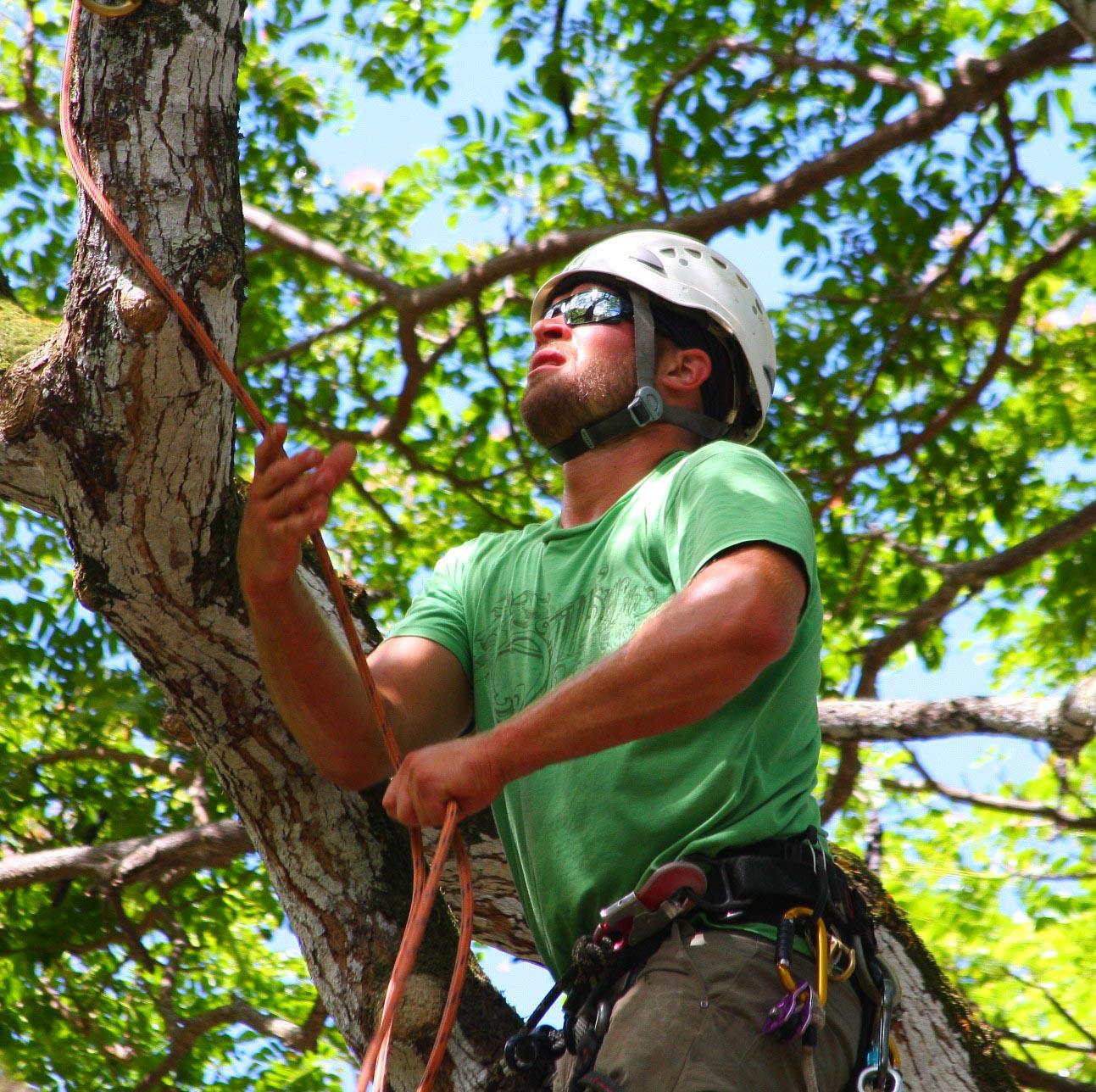 (Courtesy Illinois Arborist Association)
A little-known event gets an elevated platform this weekend when it returns to Chicago after a decadeslong hiatus.
The Illinois Tree Climbing Championship tests the skills of professional tree climbers with events designed to simulate the working conditions of arborists in the field. Typically held in remote settings like forest preserves, the event has in years past drawn about an equal number of spectators and participants. 
But this year's event takes place along Chicago's lakefront, near Lawrence Avenue between Montrose and Foster beaches. From 8 a.m. Saturday until late afternoon, more than two dozen of the state's best tree climbers will face off in challenges that involve ascending 60 feet up a tree, moving from limb to limb while completing tasks with a handsaw and rescuing a 170-pound mannequin from a perch well above the ground.
Competitors include municipal and commercial tree workers, utility workers and in some years, students. 
"We're really hoping to draw a big audience because our [participants] are great at the climbing," said April Toney, executive director of the Illinois Arborist Association, which organizes the event. "Sometimes you're on the edge of your seat. It can be dangerous."
The annual competition, which has run in Illinois since 1984, starts with five preliminary events that measure a climber's ability to maneuver quickly and safely in a tree while performing a number of tree-care tasks.
In one event, climbers must perform tasks at five "work stations" spread throughout the tree. Each station features a bell or horn that climbers must ring using a handsaw, pole pruner or their hand, as indicated, before continuing to the next station. In another event, climbers use a rope to pull themselves as quickly as possible to the upper parts of a tree.
Climbers, who wear saddles and harnesses throughout the event, are judged on safety, control, poise, creativity and speed.
After the preliminary round, the top male and female climbers advance to the Masters' Challenge, which includes a more advanced set of tasks.
This year's field includes 26 men and two women.
"There's a lot of inherent risk climbing a tree using a chainsaw and sharp tools, removing heavy pieces of wood," said Don Roppolo, who helps organize the event.
Roppolo, an arborist with Davey Tree Expert Co., does not compete in tree climbing events but has helped organize them for about 15 years. He notes that tree workers have one of the most dangerous jobs out there: According to the U.S. Bureau of Labor Statistics, grounds maintenance workers, which include tree trimmers, have a fatality rate that is more than three times that of the average U.S. worker.
Because formal training for arborists is limited – Illinois, for example, has no formal certification for arborists – the yearly competition helps IAA educate the public about climbing safety, techniques and gear, Roppolo said.
At Saturday's event, North Branch Tree Climbing will provide free climbing demonstrations for kids, who will get a chance to climb using all the proper gear.
"Unfortunately, oftentimes the locations are [remote] sites that we pick because of the need for good-sized trees," Roppolo said. "We're hoping for a little bit more visibility [Saturday]. It's something that not a lot of people know about, and it's one of my passions to let people know that the industry exists."
For this year's competition, Roppolo and Davey Tree colleague Eduardo Medina worked with the Chicago Park District to bring the event back to Chicago for the first time in almost two decades. The 1998 event, which took place in Grant Park during the Taste of Chicago, was the last time Medina competed as a climber.
Saturday's event includes a climbing demonstration for kids. (April Toney / Illinois Arborist Association)
"When I moved to Chicago when I was 18 years old, my uncle said, 'We are tree workers, but you should be an arborist,'" said Medina, who moved here from Mexico and whose family includes numerous tree workers. "'You should understand how they work.'"
Pushed by his uncle, Medina became the first arborist in his family. Now, he travels the Chicago area for Davey, recruiting arborists, tree climbers and landscapers and also training new employees.
The Rogers Park resident also works with the International Society of Arboriculture, based in Champaign. Later this year, Medina will travel to Mexico, Colombia and Peru to help arborist associations develop orientation programs for tree climbing.
As part of his work with ISA, Medina also chairs the International Tree Climbing Championship program. The winner of Saturday's event will represent Illinois next July at the international competition in Ohio, in addition to receiving $1,000 in climbing gear.
"For me, the bigger part [of the event] is the camaraderie amongst the competitors," Roppolo said. "They're out there competing against each other, but as they're waiting to compete, they're talking about the equipment they're using and sharing ideas."
Saturday's event is free and open to the public. Visit IAA's website for more information.
Contact Alex Ruppenthal: @arupp | [email protected] | (773) 509-5623
---
Related stories: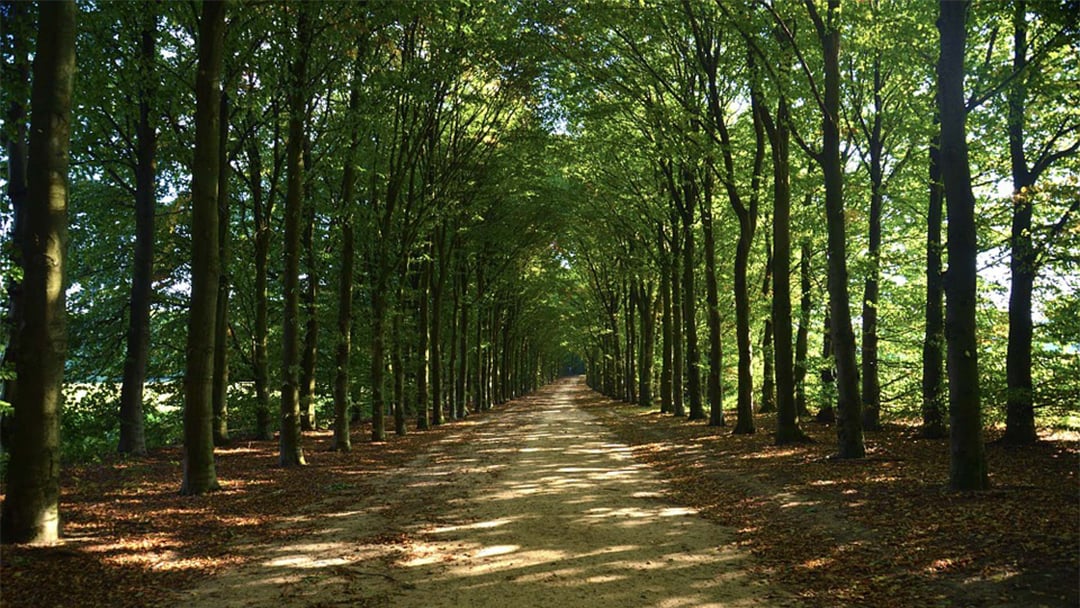 Cash for Carbon: Paying People to Conserve Trees Works, Study Finds
July 27: A first-of-its-kind study shows that giving people a financial incentive to save trees is an effective strategy for fighting climate change.
---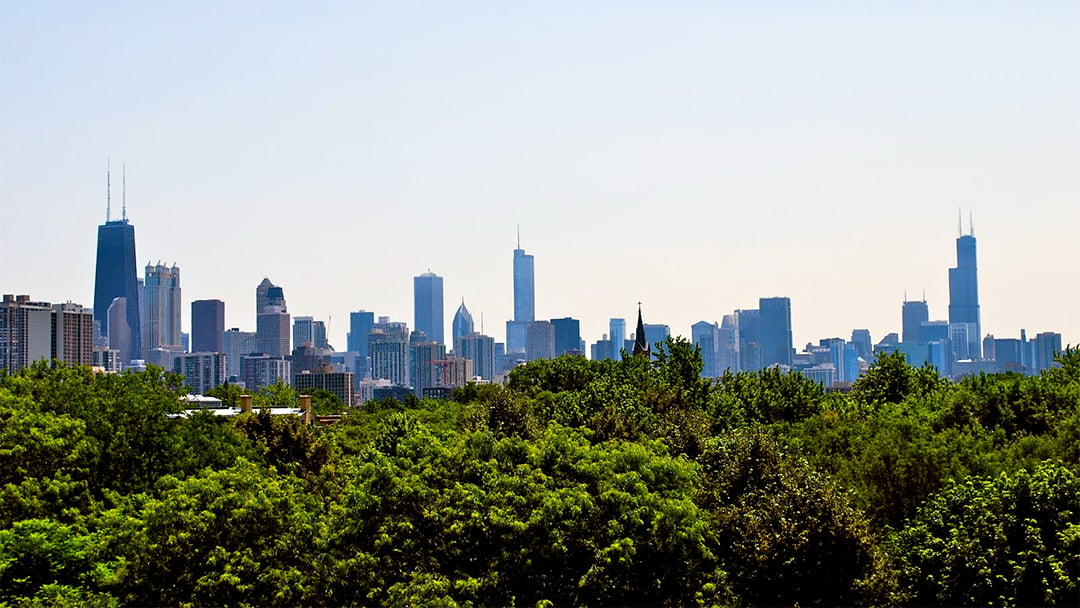 Study: Chicago's Forests Threatened by Climate Change
May 12: A first-of-its-kind study shows that forests in Chicago face significant threats from climate change, with native trees especially vulnerable to increases in temperature, precipitation and other changes.
---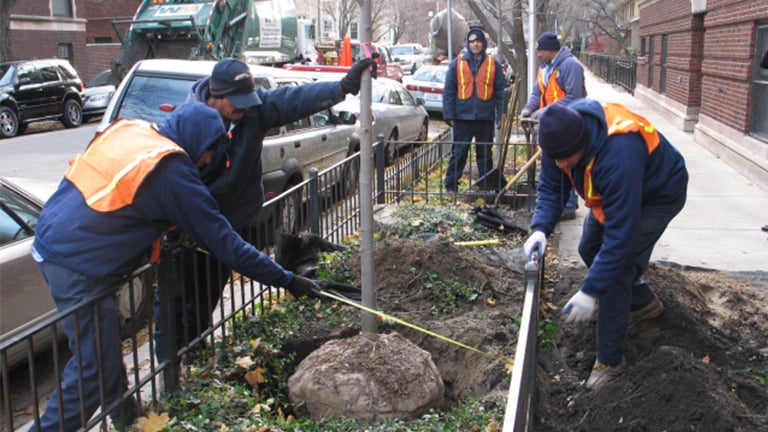 Mayor Lauds City's Gains Over Tree-Trimming Backlog
July 7, 2016: Amid public outcry over police oversight, rising crime and uncertainty surrounding the cash-strapped Chicago Public Schools, Mayor Rahm Emanuel had some good news for city residents on Thursday.
---