This weekend, Expo Chicago returns to Navy Pier for the sixth consecutive year. The original fair – the Chicago International Art Expo – began at Navy Pier in 1979.
This year's edition is the most global edition yet, with more than 135 galleries represented by 25 countries and 58 cities from around the world.
Working with the Chicago Park District, the Department of Cultural Affairs and Special Events and Navy Pier, Expo Chicago is expanding one of its key initiatives by showcasing works by leading international artists beyond the pier's Festival Hall.
This year Expo Chicago is partnering with the Palais de Tokyo, a modern art museum in Paris, for its first U.S. exhibition. "Singing Stones" will be on display at the Roundhouse at the DuSable Museum. It features 11 emerging artists from France and Chicago. The Roundhouse effort and others are collaborations with the Chicago Architecture Biennial. The Roundhouse itself has not been used in more than 50 years. Designed by Daniel Burnham in the late 19th century, it was originally used as a stable.
Also new this year, renowned contemporary artist (and School of the Art Institute teacher) Nick Cave collaborates with Jeanne Gang for "Here Hear Chicago," a new work that incorporates art, design and performance.
"Here Hear Chicago" is a series of live productions in which performers interact with dynamic, custom-fabricated objects designed by Gang and her practice, Studio Gang. Cave is known for his "sound suits," kinetic costumes worn by performers. These performers will move among Gang's "stage buoys," self-balancing objects that reflect their movements.
Another new feature is "Override | A Billboard Project," a public art initiative, co-presented by the Department of Cultural Affairs and Special Events. Displayed throughout Chicago's City Digital Network, these are cheeky or thought-provoking words or images that can currently be seen on digital billboards along I-290 and other roadways around town.
And cutting edge art mixed with technology will be seen at pop-up event "West X," a partnership with the West Loop Art Fest and Sub Chroma which is held in the Hubbard Cave railway underpass at Peoria and Kinzie in the West Loop on Saturday.
Expo Chicago runs through Sunday, Sept. 17 at Navy Pier and various locations around town. Get full details on the event website.
Video: Tony Karman, president and director of Expo Chicago 2017, joins us in discussion.
---
Related stories:
Chicago's Great Forgotten Food Festival
Sept. 13: The Taste of Chicago may be the granddaddy of local food festivals, but it was not the city's first. We remember a 1977 event that offered another "taste of Chicago" at McCormick Place.
---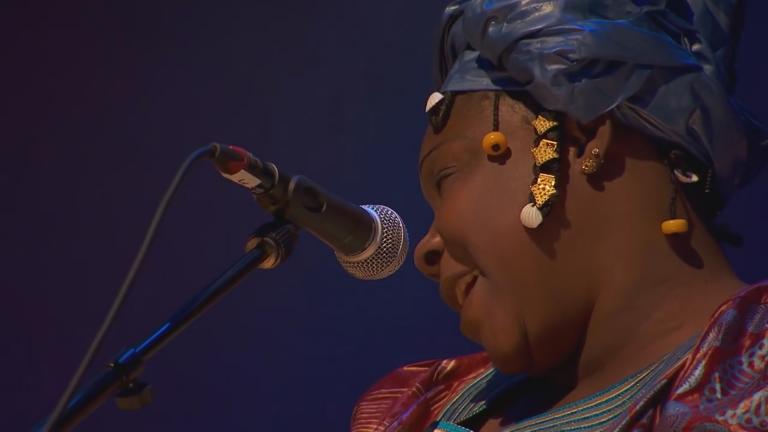 Chicago World Music Festival: Around the World in 13 Days
Sept. 6: If music is one of the best ways to get a taste of another culture, Chicago is in for a feast starting Friday. We get a preview.
---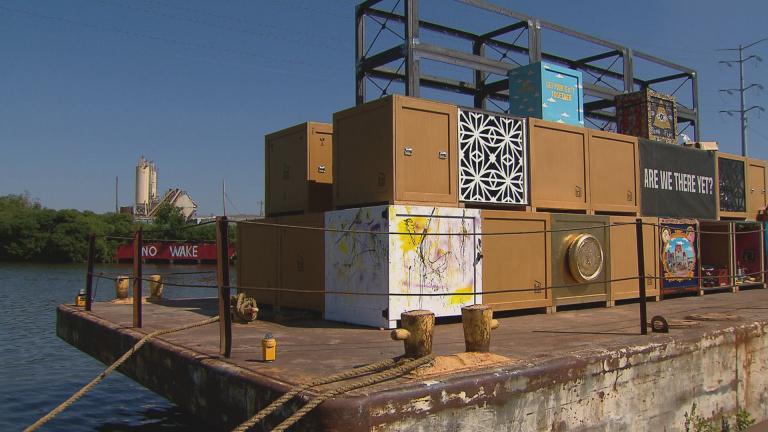 Floating Museum Begins its 3-Month Journey Up the Chicago River
Aug. 15: There's a new floating attraction along Chicago's Riverwalk. We go for a look.
---