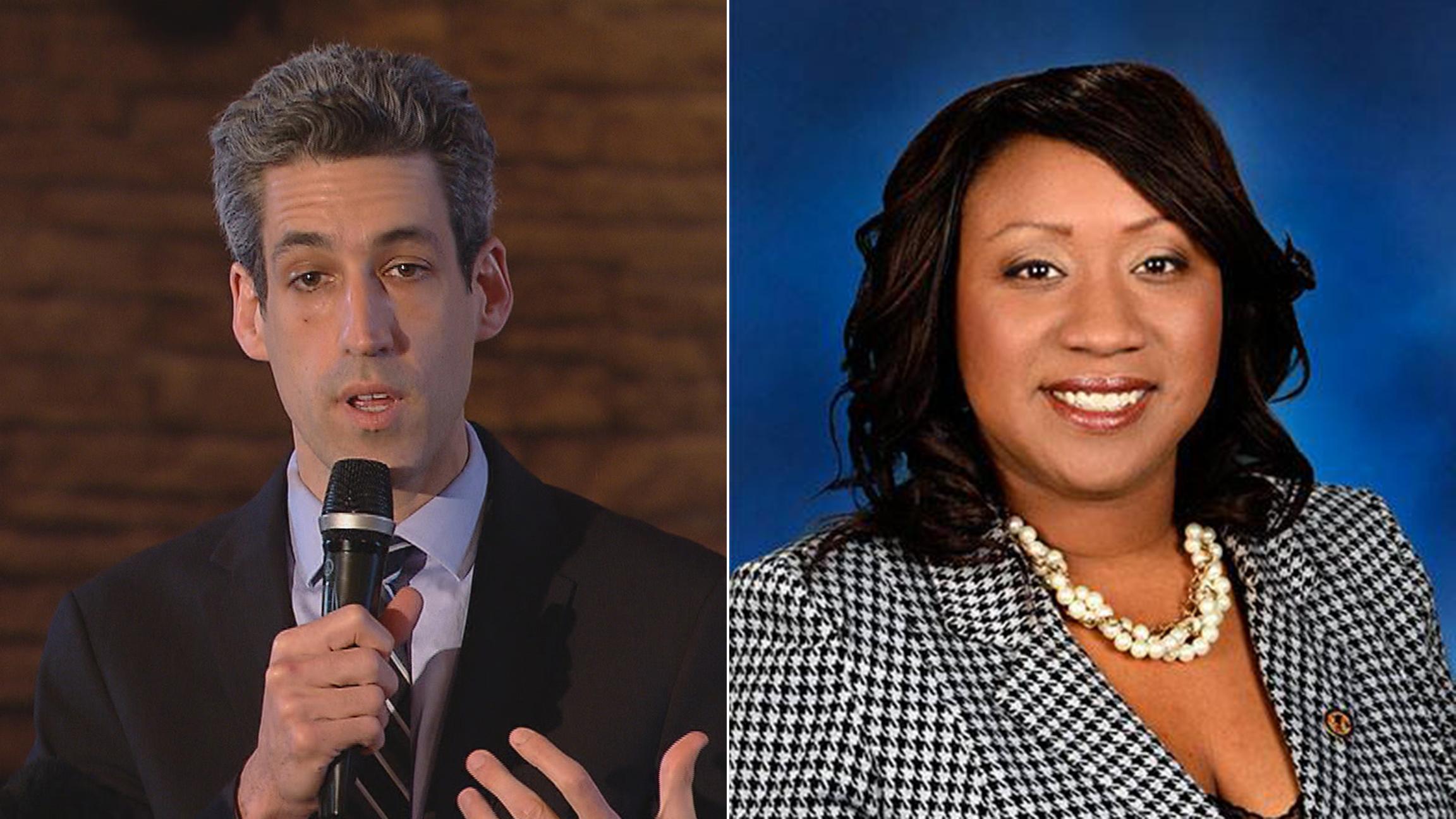 Left: Daniel Biss speaks to Cook County Democratic committeemen on March 27, 2017. (Chicago Tonight). Right: On Friday, Biss announced his new running mate, state Rep. Litesa Wallace. (Litesa Wallace / Facebook)
Mere days after booting his original running mate, Democratic gubernatorial hopeful Daniel Biss on Friday morning announced state Rep. Litesa Wallace would join his ticket.
Biss, a state senator from Evanston, split from freshman Chicago Ald. Carlos Ramirez-Rosa over divergent views on the ongoing Israeli-Palestian conflict.
Unlike the rally Biss held last week in Logan Square to welcome Rosa as his pick for lieutenant governor, the campaign announced Wallace via an email and a You Tube video that makes a vague reference to the shake-up.    
"This election will determine whether we build the progressive Illinois we know we can be. That's what I had in mind when I built my team and so today I'm announcing my running mate, who wasn't the original choice but is the person we need in this campaign and in this state," Biss said. "She's the kind of person who inspired me to run for governor in the first place. Not one of the rich and powerful, but (an) ordinary person just trying to get by. She still inspires me every single day."
Wallace then joins Biss on screen to say she's excited to be a "partner in this fight."
"I'm here now because 13 years ago I found myself a single mom with a young son. At the time I was pursuing a graduate degree so that I could build a better future for us. It was not easy. But if it weren't for state programs like childcare assistance, I wouldn't have had the chance," she said.
Wallace, who has Chicago and suburban roots but now lives in Rockford, was serving as the chief of staff to then state Rep. Chuck Jefferson in 2014 when he stepped down, and she was appointed to replace him in the 67th District. She's since twice won election to the Illinois House, and has previously worked as a counselor and adjunct professor.
Wallace's run for lieutenant governor means that she will not be able to also run for re-election to the Illinois House next year.
She's the second African-American woman seen by the party as a rising star who House Democrats will lose to a bid for higher office: gubernatorial frontrunner J.B. Pritzker's running mate is Rep. Juliana Stratton, a freshman legislator from Chicago who in 2016, with the help of the party apparatus, won a contentious primary race against 5th District incumbent Ken Dunkin. 
While there are no women running for governor, at least four should be toward the top of the ballot as lieutenant governor candidates: In addition to Wallace and Stratton, Champaign County NAACP President Patricia Avery is running for lieutenant governor under former CeaseFire Director Tio Hardiman.   
Republican Gov. Bruce Rauner hasn't formally announced his campaign for re-election, but he's expected to once again team up with Lt. Gov. Evelyn Sanguinetti, a Latina lawyer and former Wheaton city councilwoman.
Chicago Ald. Ameya Pawar, who is running in the Democratic primary, plucked Tyrone Coleman, the mayor of downstate Cairo and an African-American minister, as his running mate. 
Other Democratic contenders have yet to announce their running mates, though a campaign spokeswoman for businessman Chris Kennedy says his choice will be unveiled as soon as next week.  
The campaign websites for farmer and Madison County Regional Superintendent of Schools Bob Daiber and state Rep. Scott Drury, D-Highwood, list no news of a lieutenant governor.
The gubernatorial field won't be finalized for months, as statewide candidates must first collect between 5,000 and 10,000 legal signatures before the end of November in order to qualify for a spot on the ballot.
However, one Democrat who announced an intention to run is no longer actively campaigning, at least on social media. The website for 29-year-old suburban businessman Alex Paterakis showed an error message Friday afternoon, and his tweets are now protected. His last public Facebook post was Aug. 21. 
Republican challenger William Kelly, who hosts a radio show, announced his running mate as Ray Tranchant, a Danville-area resident and immigration activist.  
Follow Amanda Vinicky on Twitter: @AmandaVinicky
---
Related stories: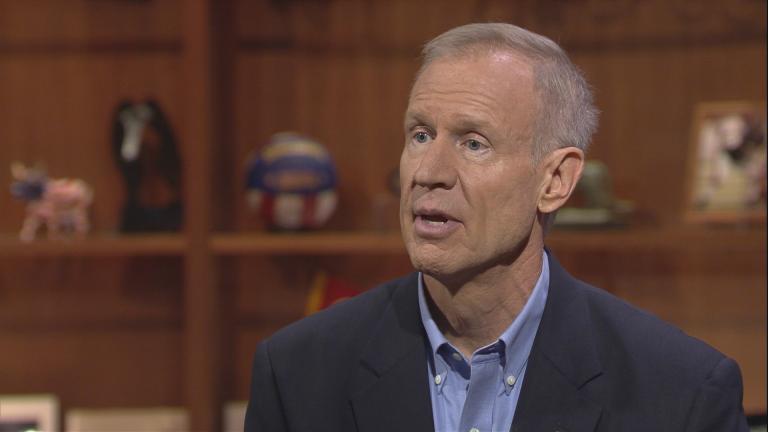 2018 Illinois Governor's Race: Who's Ahead, Who's Behind
Sept. 7: Political intrigue and high finance mark the race for governor.
---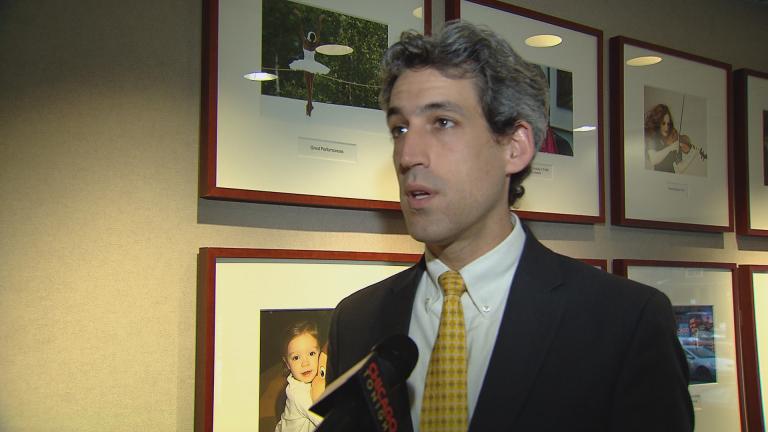 Daniel Biss and Carlos Ramirez-Rosa Part Ways
Sept. 6: It was only last week that gubernatorial candidate and Democratic state Sen. Daniel Biss named Chicago's 35th Ward Ald. Carlos Ramirez-Rosa as his running mate. On Wednesday, the two went their separate ways.
---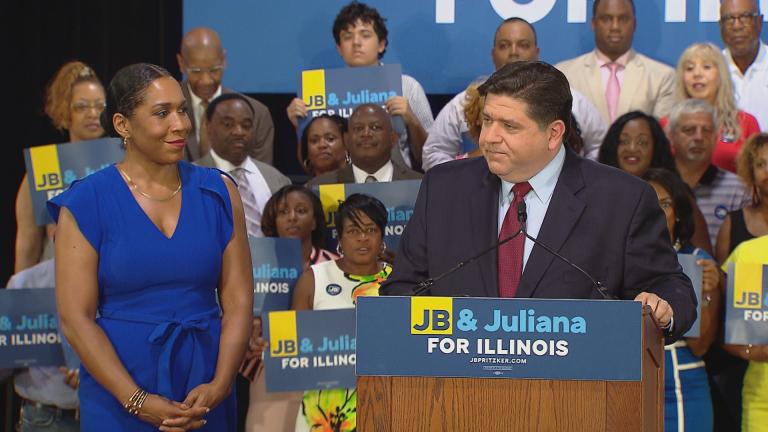 J.B. Pritzker Selects State Rep. Juliana Stratton as Running Mate
Aug. 10: At a rally Thursday, the Democratic candidate for governor introduced his pick for lieutenant governor. "We need real solutions, and that is what J.B. and I will provide," state Rep. Juliana Stratton said.
---