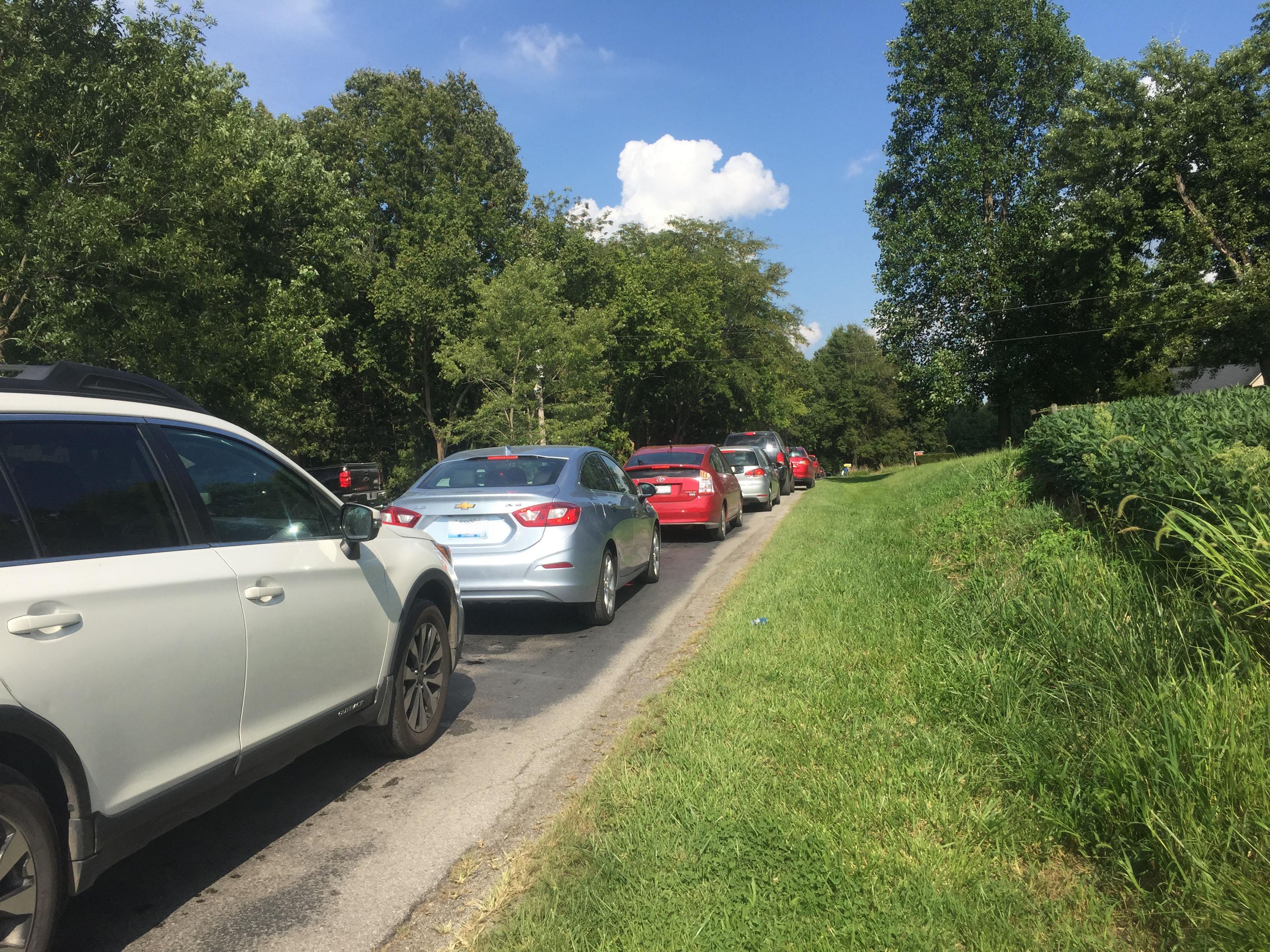 "The eclipse was the experience of a lifetime and it now appears it will take another lifetime to get back to Chicago! Main highways jammed-tried back roads and this is what we found," Elizabeth Brackett wrote in an email en route to Chicago.
Thousands of people swarmed to Carbondale to watch the solar eclipse on Monday. And thousands hit the road as soon as the celestial event was over.
"The eclipse ended at 2:26 p.m. in Carbondale. We left at 2:30 p.m. intending to head back to Chicago," said Chicago Tonight correspondent Elizabeth Brackett. "It took us two hours to get 15 miles outside of Carbondale. Every single road was blocked."
Initially, Brackett steered clear of I-57, anticipating the traffic would be worse, and opted to take 51 instead. After spending hours in traffic along back roads, she decided to get back on I-57.
"As far as you could see it was bumper to bumper to bumper," she said. "Many times we were at a dead stop, and then we would get up to a brisk 8-9 miles per hour and then 15 mph and then a dead stop."
Michon Lindstrom, a Springfield resident and reporter at WAND, was also in Carbondale to view the eclipse. But rather than leave immediately after the eclipse ended, she hit the road around 3:30 p.m. and headed for Springfield.
Traffic was "crawling," especially through Pickneyville, according to Lindstrom. "It was stop and go. It was like you were on the expressway. They had police officers directing traffic," she said. "To have traffic on 127 is rare. I've never seen traffic on that road and I've gone to and from Carbondale hundreds of times."
Lindstrom arrived in Springfield six hours after her departure – which is twice as long as it normally takes her.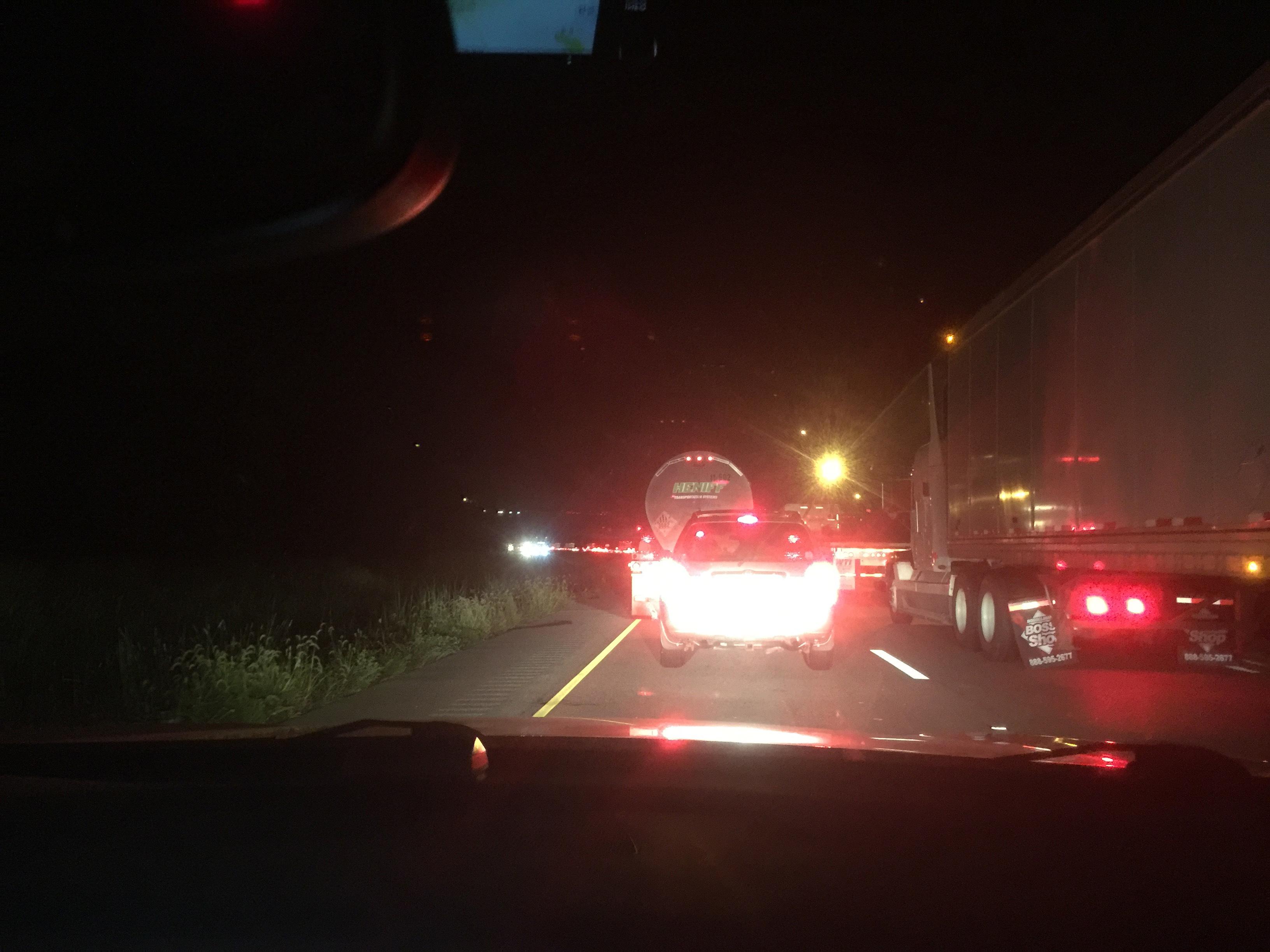 "This is I-57 at 11 p.m. Took us eight hours to go 154 miles. Finally gave up at midnight and found a motel room for us and our 10-year-old grandson in Mattoon. Was it worth it? Sure -- my grandson loved the eclipse and so did we!" wrote Brackett.
As for Brackett, she decided to spend the night in Mattoon (about 185 miles south of Chicago) after driving for nine hours. "It was the worst traffic jam of my life. ... It's like every single [person] decided to leave and go north at the same time," she said, adding her friends who continued driving to Chicago ended up having a 12 to 14-hour car ride. "The people who went straight through got in around 3:30-4 a.m."
Despite the gridlock, both Brackett and Lindstrom said the eclipse was totally worth it.
"We all said it was worth it," Brackett said. "Even the 10-year-old said it was pretty cool."
"It was a very cool experience," Lindstrom said. "It was worth it. ... I went to school in Carbondale and it was awesome to see everyone there and see thousands of people there."
Brackett resumed her trip to Chicago at 8:30 a.m. Tuesday morning and said traffic had returned to normal. 
---
Related stories: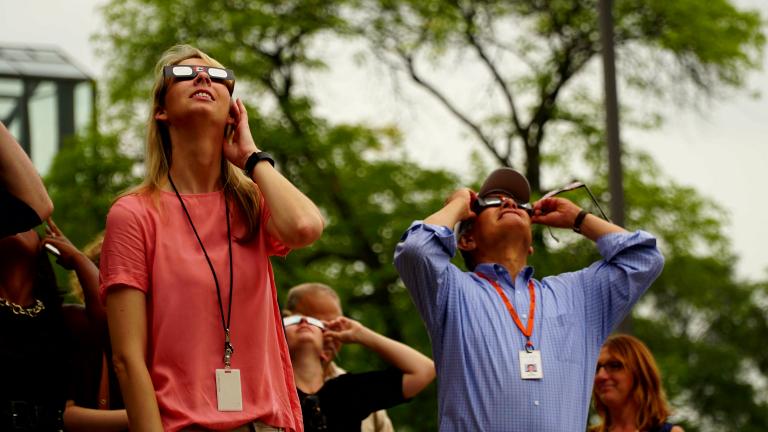 Solar Eclipse 2017: Share Your Photos With Us
Aug. 21: What did you see during the historic event? Add your images to our stellar online gallery.
---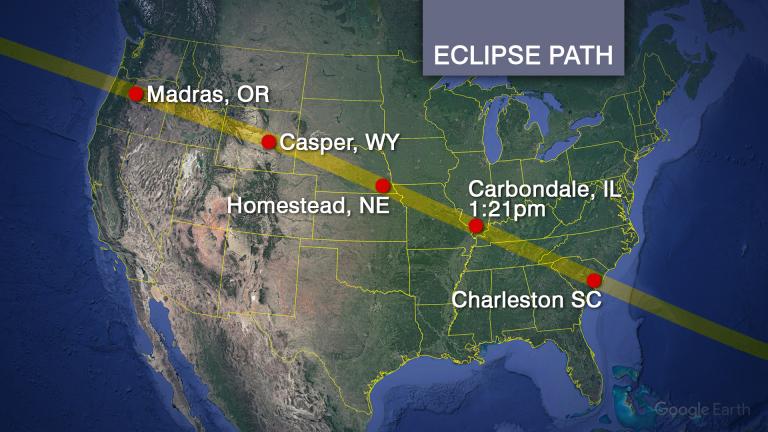 Solar Eclipse Sparks 'Festival' Atmosphere in Carbondale
Aug. 21: Onlookers were treated to a clear view of the solar eclipse in Carbondale. "It was a festival sort of atmosphere," Amanda Vinicky said. "You literally had a beer tent, carnival rides, and band, a whole lot of very excited people wearing garb for the solar eclipse."
---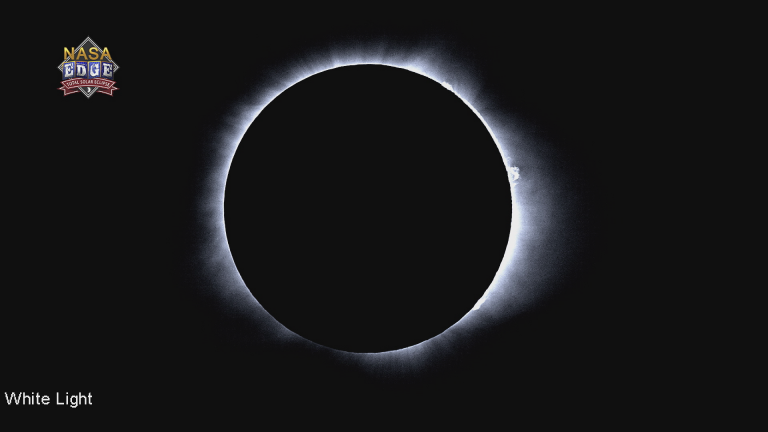 Adler Astronomer: 'Absolutely Phenomenal' Solar Eclipse in Carbondale
Aug. 21: Adler Planetarium astrophysicist Lucianne Walkowicz joins us from the eclipse epicenter in Carbondale.
---