Chicago and much of the nation had a severe case of eclipse fever Monday.
It was the first total eclipse of the sun to span from coast to coast in the continental U.S. in 99 years. Locally, thousands of skywatchers came to the Adler Planetarium for what was billed as the biggest eclipse block party. 
Adler's block party drew a very large crowd of all ages and backgrounds wanting to take in what just might be the most awesome solar eclipse to cover Chicago for decades to come. 
More from our livestream earlier today at Adler Planetarium:
---
Related stories: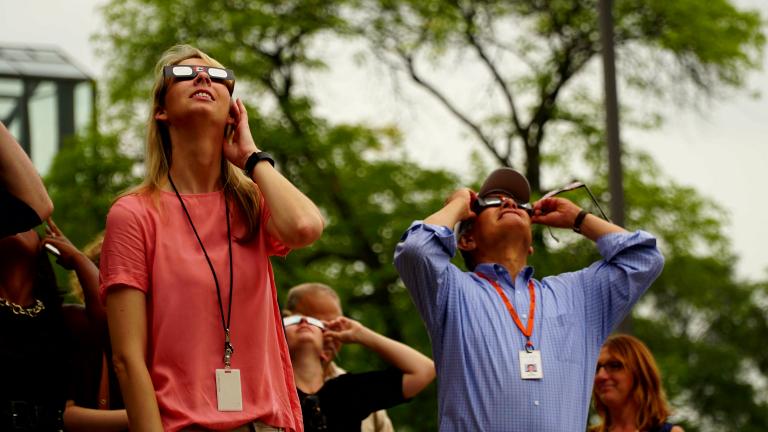 Solar Eclipse 2017: Share Your Photos With Us
Aug. 21: What did you see during the historic event? Add your images to our online gallery.
---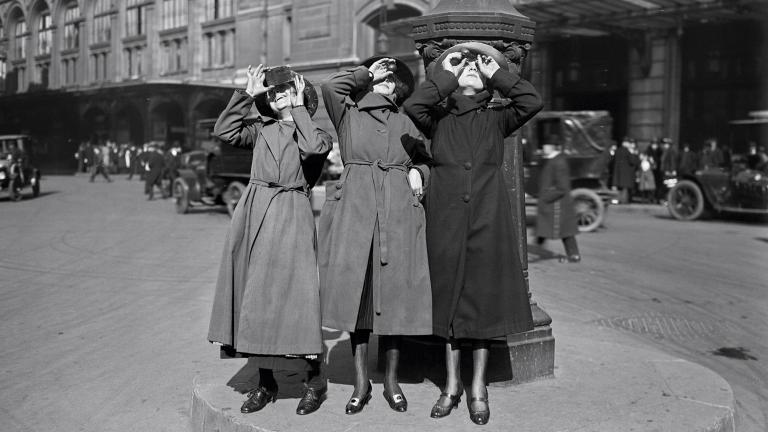 Dragons, Demons and Omens of Death: A History of Human Eclipse Watching
Aug. 21: Over the course of civilization, eclipses have been met with fear and superstition. How humans have reacted to—and explained—eclipses throughout history.
---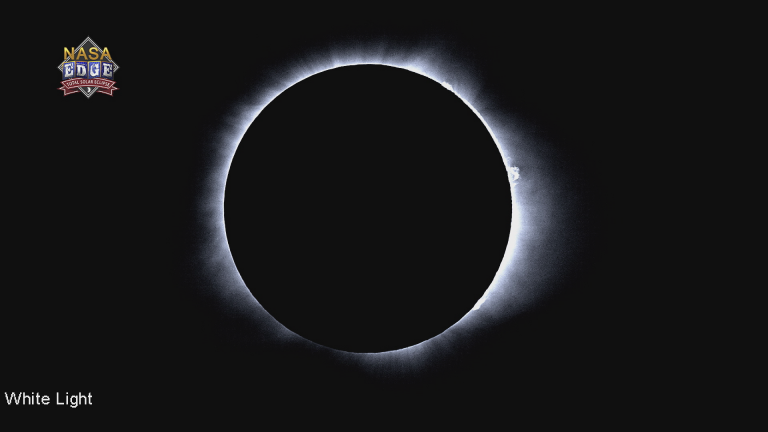 Adler Astronomer: 'Absolutely Phenomenal' Solar Eclipse in Carbondale
Aug. 21: Adler Planetarium astrophysicist Lucianne Walkowicz joins us from the eclipse epicenter in Carbondale.
---