Just like a sunburn to the skin, the pain caused by exposing your eyes to direct sunlight usually follows hours or even a day later.
That's why Monday's solar eclipse is particularly dangerous, said Dr. Neil Bressler, head of the retina division at the Johns Hopkins Wilmer Eye Institute in Baltimore.
The event will mark the first solar eclipse visible in parts of the U.S. since 1979, and the first total solar eclipse to cross the country in 99 years.
As the moon starts to block our view of the sun – covering up to 87 percent of it in Chicago by early afternoon – some might be tempted to witness the rare event with their naked eye, Bressler said. But even though the sun will be partially blocked, he said the remaining light is enough to cause vision damage after as little as 10 seconds of exposure.
"And it might not hurt your eye at first, but it certainly is hurting your retina," Bressler said.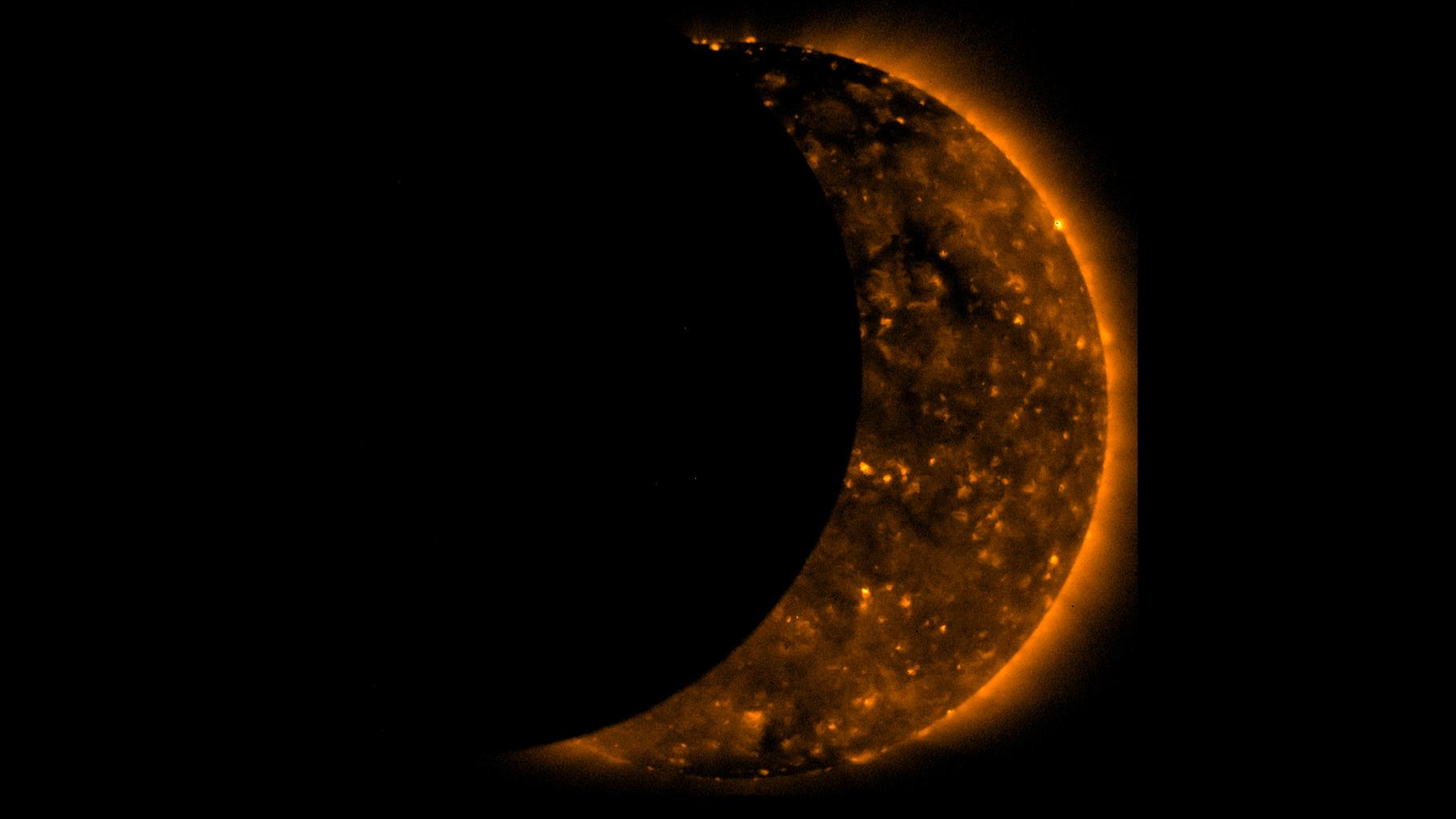 RELATED: 12 Places to Watch the Eclipse in Chicago
---
To protect against retinal burns, Bressler and other ophthalmologists are instructing solar eclipse viewers to secure proper safety equipment or prepare a safe viewing technique before the event. According to advocacy group Prevent Blindness, safe ways to watch a solar eclipse include:
Pinhole projection: The safest and cheapest way to view a solar eclipse. This do-it-yourself project involves making a pinhole in a cardboard paper to project the image of the solar eclipse onto a sheet of paper below.
Welder's glass: Number 14 welder's glass provides effective protection and can be found at a local welder's supply store. This glass will reduce the harmful rays that are emitted during the eclipse. Do not use if there are any scratches or damage to the glass.
Mylar filters: Aluminized mylar plastic sheets are available as eclipse vision glasses or can be cut and made into a viewing box. Do not use if there are any scratches or damage to the sheet.
According to Prevent Blindness, the only time you can safely view a solar eclipse without special equipment is during a total solar eclipse, which will not occur in Chicago during next week's event.
Using a pinhole projection is one method to view the solar eclipse safely. (Courtesy of NASA)
"Certainly the people in Chicago have zero time they should be watching without a filter," Bressler said. "As spectacular as it may seem, don't look at it [without approved equipment]."
Speaking of ways you should not view the solar eclipse: Prevent Blindness urges people against watching via smartphone camera, as you can accidentally look at the sun while lining up your shot, which can damage your eyes (it can also damage your smartphone camera). Another no-no: Watching through a camera viewfinder, or using a filter not designed for viewing a solar eclipse.
Eclipse viewers should also beware of scam artists pushing phony eclipse glasses that lack proper filters. On Thursday, Illinois Attorney General Lisa Madigan issued a consumer alert warning residents about counterfeit solar eclipse glasses.
Only glasses that carry a specific safety standard are safe to use to watch the eclipse, Madigan's office said. The American Astronomical Society provides a list of manufacturers and authorized dealers that are verified to meet the safety standard for the glasses. (Go here to file a complaint online if you run across an eclipse-related scam.)
So what can happen if you look at the sun for too long, even if it's partially or almost fully blocked?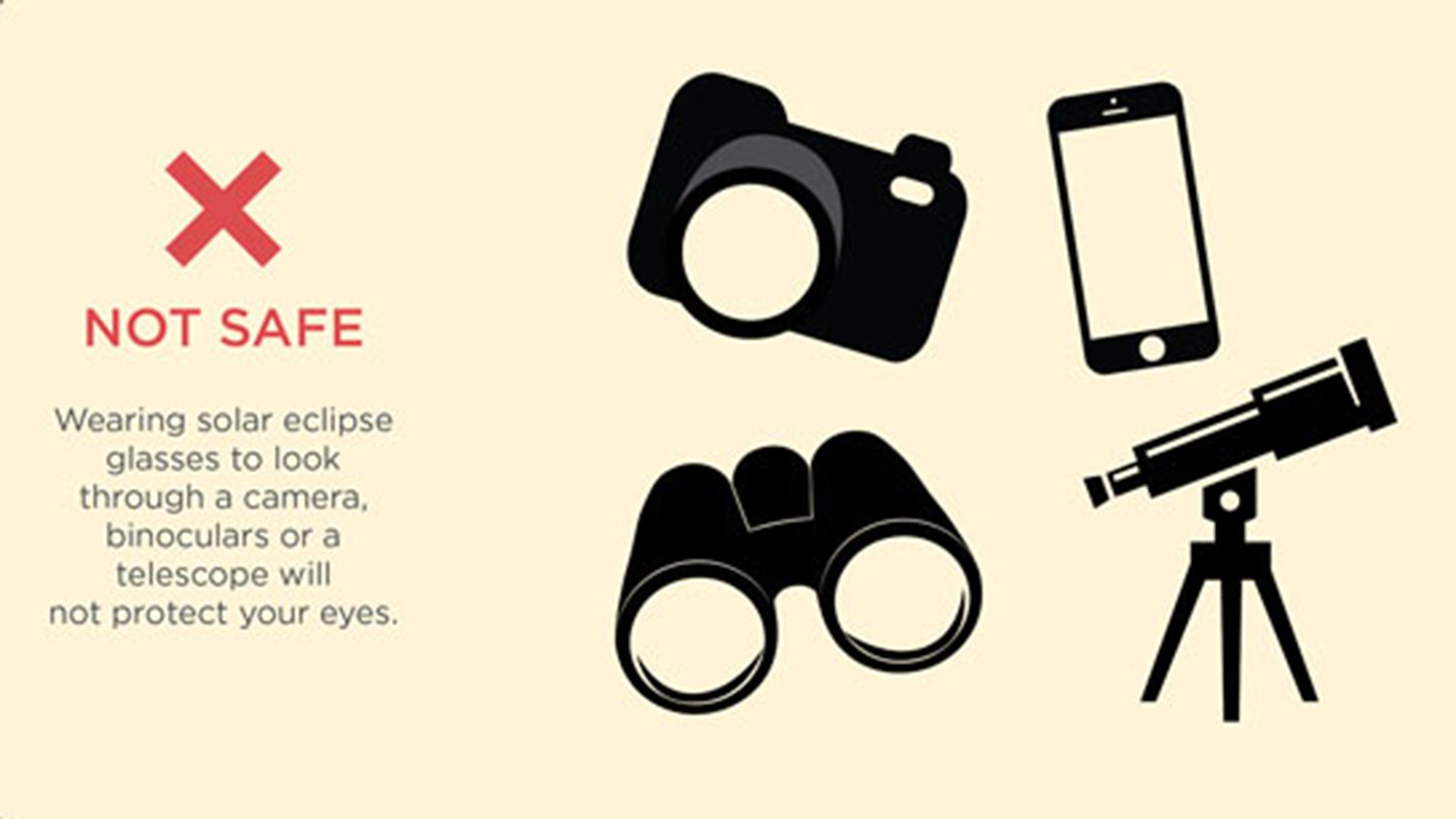 Infographic: Safe solar eclipse viewing from the American Academy of Ophthalmology. "What we typically see the next day is a swelling of the very center part of the retina that you and I use to recognize somebody's face or to read a book," Bressler said. "The side part of our retina is great for picking up movement as we're walking so we don't bump into a wall, but you can't read with your side vision. Only the center part is structured in a way that we can do that – and this is the part that could be damaged."
Those who experience a change in vision should consult an ophthalmologist or primary care doctor, Bressler said. But be cautioned: they might not be able to help.
"There's no way to treat the burn if it does occur, and so you hope that it would heal on its own," he said. "But if it doesn't, we don't have a way of regenerating damaged retina right now. The retina is a portion of the brain, and just like if you lose brain cells, they don't grow back."
How will Bressler take in the special event? Not by watching it, he said.
While in Europe for a meeting in the early 1990s, Bressler said he witnessed a near total solar eclipse. So instead of watching next week's event, he plans to help staff and patients prepare for it.
"I had my opportunity," he said, "and I want to make sure everyone is safe and OK. So I probably won't be outside during this one."
For more information on safe ways to watch the solar eclipse, visit Prevent Blindness' website, or check out safety guidelines from NASA and the American Academy of Ophthalmology.
Contact Alex Ruppenthal: @arupp | [email protected] | (773) 509-5623

Do you plan on documenting Monday's solar eclipse? Use this form to upload your images to our online gallery. We may also use your photos on air!
Share your photos with us
---
Related stories: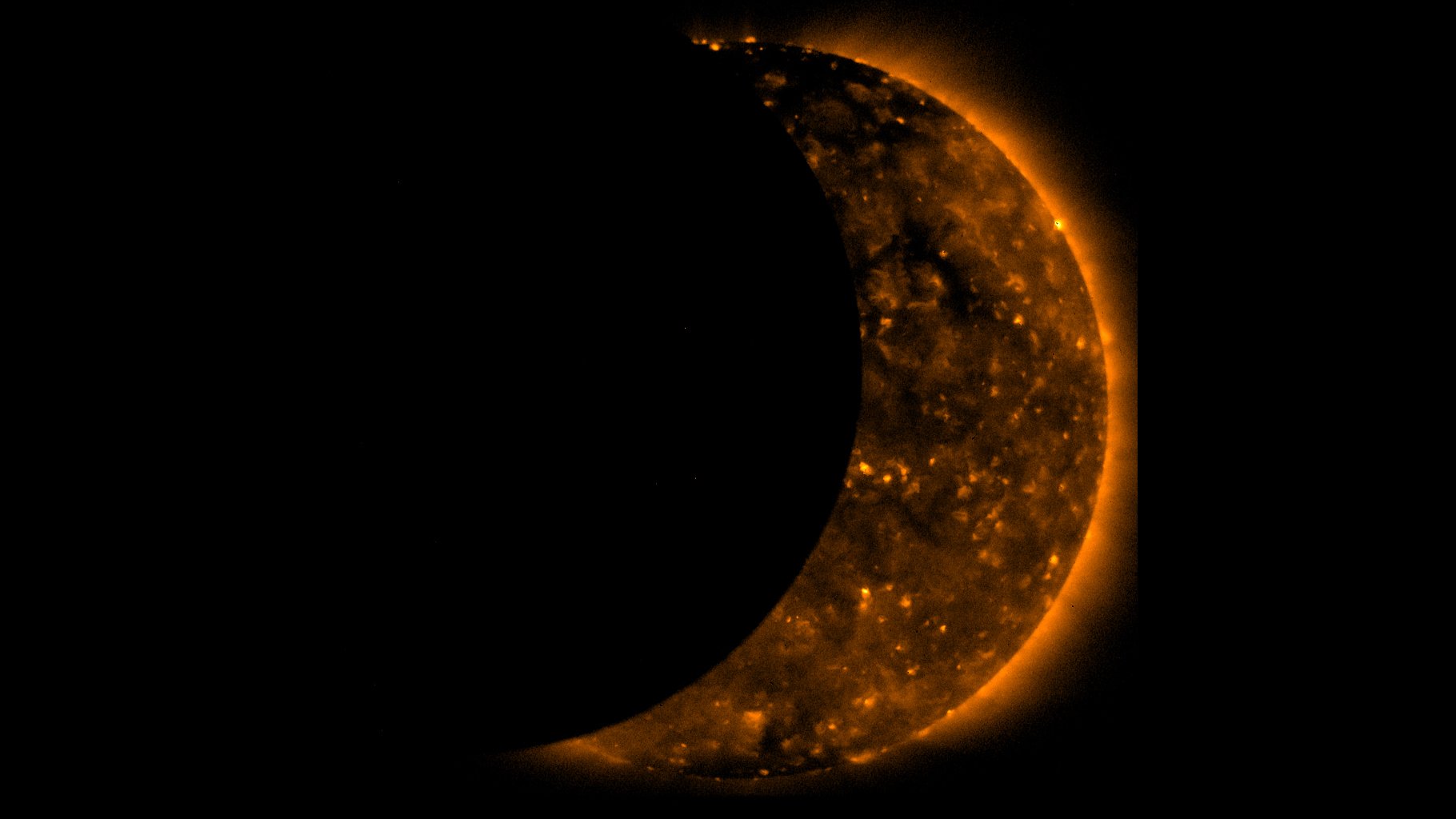 Solar Eclipse Chicago: 12 Watch Parties on Aug. 21
Aug. 16: You don't need to trek all the way to southern Illinois to revel in the solar event of the century. Here are 12 places in and around Chicago where you can celebrate the eclipse.
---
Total Eclipse Brings Rare Spectacle to Illinois Aug. 21
Aug. 3: All you need to know to get ready for the coming total eclipse of the sun.
---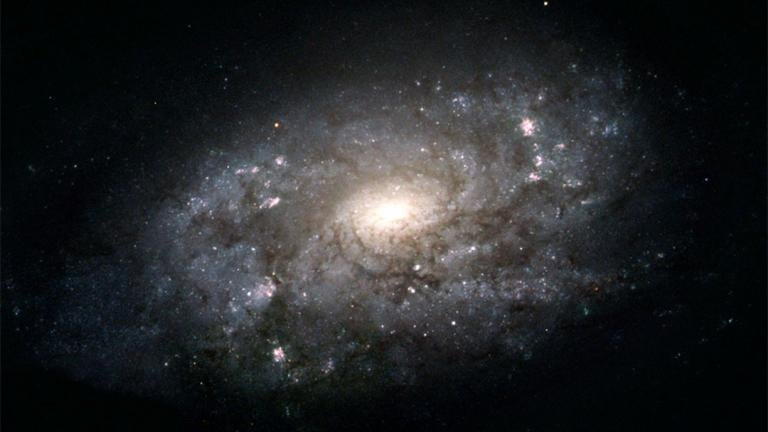 Adler Astronomer Discovers Previously Invisible Star Formations
July 25: A team led by Adler Planetarium astronomer Grace Wolf-Chase used a telescope instrument to discover infrared light undetectable to the human eye, revealing new stars in the Milky Way.
---