Samuel Skinner is a Chicago native with plenty of experience in high-pressure political positions.
As President George H.W. Bush's first transportation secretary, Skinner earned the nickname "Master of Disaster" for navigating the administration through several crises, including the Exxon Valdez oil spill.
In December 1991, he took over as Bush's White House chief of staff, a role described as the president's gatekeeper, top adviser and executive bouncer.
Retired four-star Marine Gen. John Kelly, the current White House chief of staff, is billed as President Donald Trump's "last best hope" on Time Magazine's latest cover, released Thursday.
More than six months into his presidency, Trump's White House has been marked by what appears to be chaos at home and abroad: Internal investigations of Russia's involvement in the presidential election have been launched; top White House advisers and staff have come and gone; and nuclear tensions between North Korea have flared up after Trump threatened "fire and fury" upon the rogue nation should they threaten the U.S.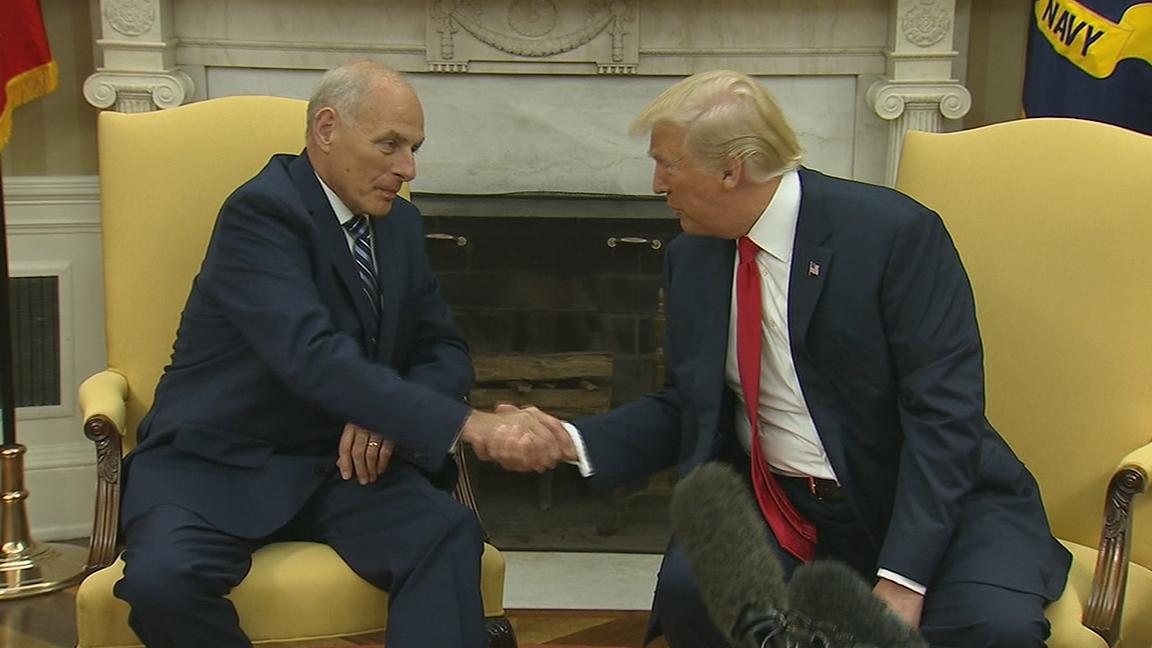 John Kelly and Donald Trump shake hands after Kelly is sworn in as White House chief of staff.
Kelly, who previously served as Trump's secretary of homeland defense, is the first top military brass to serve as White House chief of staff in more than four decades, according to Pew Research Center. Unlike several other chiefs of staff before him, Kelly has no prior experience within the White House or political campaigns.
Skinner says Kelly's lack of political experience shouldn't deter him from succeeding.
"Kelly is used to discipline and process in the military and he's very, very tough," Skinner said. "Having the respect of the president, recognizing that you need a process established and getting the permission of the president to do so is what he's probably gotten already and that's very important."
Skinner does, however, chalk up the current White House's tumultuous atmosphere to a lack of political background.
"They certainly had a very slow startup," Skinner said. "All presidents have a learning curve but this one has been more dramatic to others because the president has never been in government."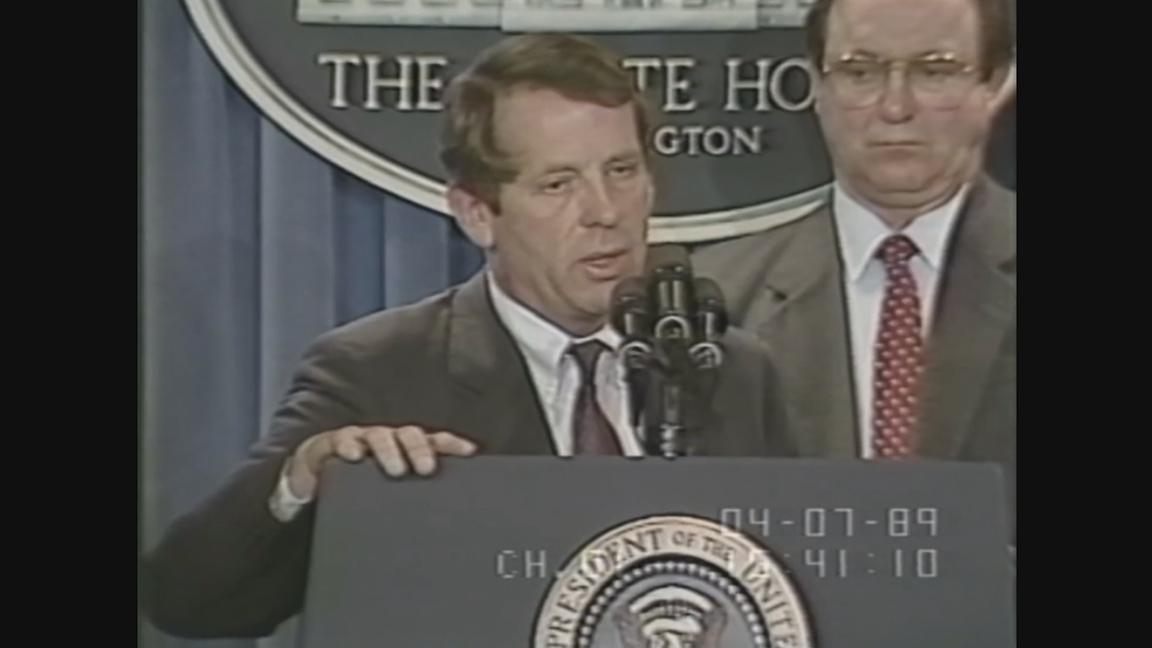 Then-Transportation Secretary Samuel Skinner discusses the Exxon Valdez oil spill. (Courtesy of C-SPAN)
On the matter of leaks from within the White House, Skinner said there's a tendency for government insiders to go to the press given the proximity of reporters to the White House.
"If they go off the record, and the press relies on it and it's only partial information, it's dangerous," Skinner said. "When things don't go well, there's a tendency in the White House staff to talk to the press informally with the hope that the press will go easy on them or for whatever reason.
"I've never found that helpful and on many cases, I find it disloyal."
Skinner currently serves as counsel to the firm Greenberg Taurig LLP in Chicago. He joins host Phil Ponce in discussion.
---
Related stories: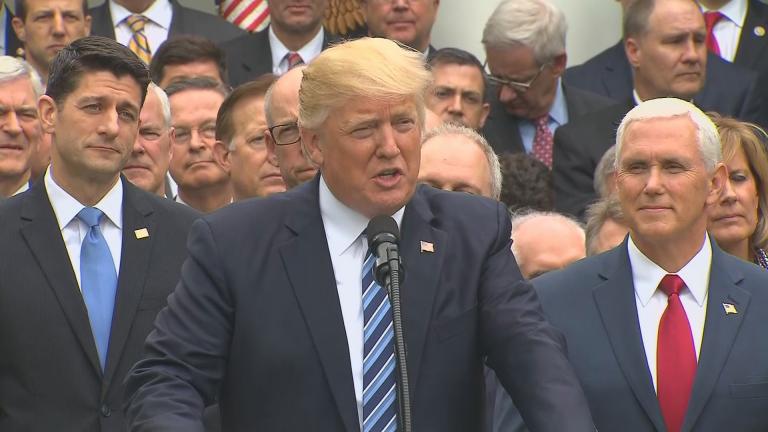 Trump and GOP Take on Tax Policy After Health Care Flop
Aug. 9: Will President Donald Trump and GOP lawmakers fare better on tax reform than health care?
---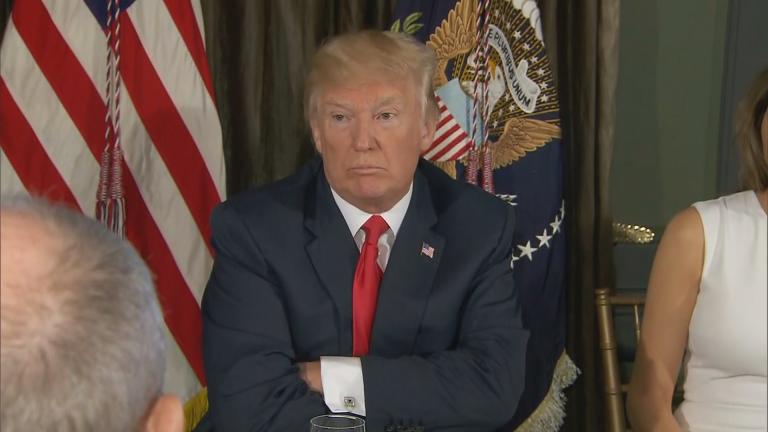 Trump Threatens North Korea with 'Fire and Fury'
Aug. 8: Despite increasing international condemnation, North Korea has ramped up its nuclear capabilities to a potentially dangerous level.
---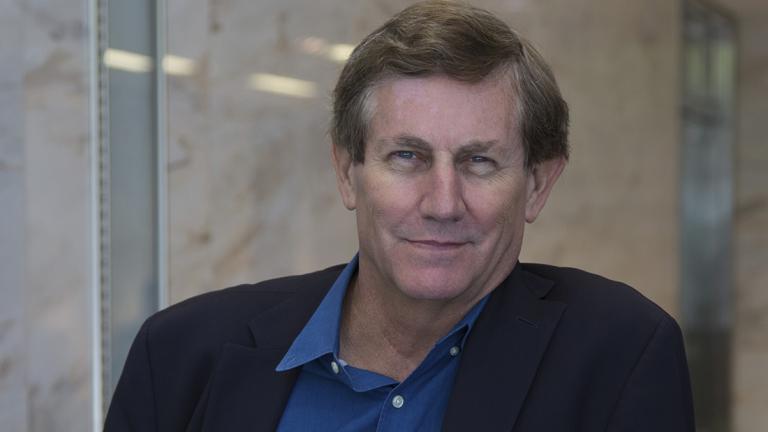 'The Gatekeepers' Illustrates Power of White House Chief of Staff
April 11: A behind-the-scenes look at what some think is the second most powerful position in government: White House chief of staff.
---