It has become a rite of summer for hundreds of thousands of festivalgoers: For more than a decade, Lollapalooza has taken over Grant Park in early August, feeding hordes of music fans with healthy doses of rock, pop and electronic dance music. But beyond the annual intrigue over who will become the next breakout star or who will put on the most outrageous costume comes a persistent question from city residents: Is this massive private festival really worth it?
Some park advocates say it's time to take that question seriously.
"We need to have a conversation again about whether a giant festival like Lollapalooza is an appropriate use for a public park, given the fact that so many residents have moved to the Loop area and their public space is uninhabitable perhaps for weeks," said Friends of the Parks Executive Director Juanita Irizarry, who says her group is preparing a guide to present to public officials on how to regulate the use of public parks for concerts.
"We're looking at other cities for best practices," Irizarry said, noting that Milwaukee has permanent, dedicated grounds for its annual Summerfest music festival, along with other major events, so it doesn't have to occupy public parkland and green space.
Chicago rock critic Jim DeRogatis has long reported on the sweetheart deals and inner workings of Lollapalooza and it's relationship to the city. He's skeptical of any economic benefits, and notes the cozy political relationships between the festival's owners and Mayor Rahm Emanuel. Lollapalooza is jointly owned by a company called C3 Presents, along with William Morris Endeavor and Live Nation. Emanuel's brother Ari Emanuel is co-owner of William Morris Endeavor and sits on the board of directors for Live Nation. DeRogatis says he questions why nobody has done an independent economic impact study on the event.
"A valid impact study would look at, 'Here's the uptick in hotel rooms and restaurants, here is the loss of other nights at other venues that are now empty, here's the loss of the parkland and the income from softball fields and everything else,' but that's never been done, so we don't know the real economic impact," he said.
DeRogatis says that Summerfest has been a cash cow for Milwaukee, with the added benefit of leaving green space untouched.
"It's designed to be a concert facility," he said. "It has permanent restrooms, food vendors. When a storm comes, there are places to evacuate to, unlike Grant Park, where everyone is just told to leave the facility. Look what happened last night (Thursday). People who were there to see Lorde, a huge superstar, where hugely disappointed because the rain cancelled the event," he said.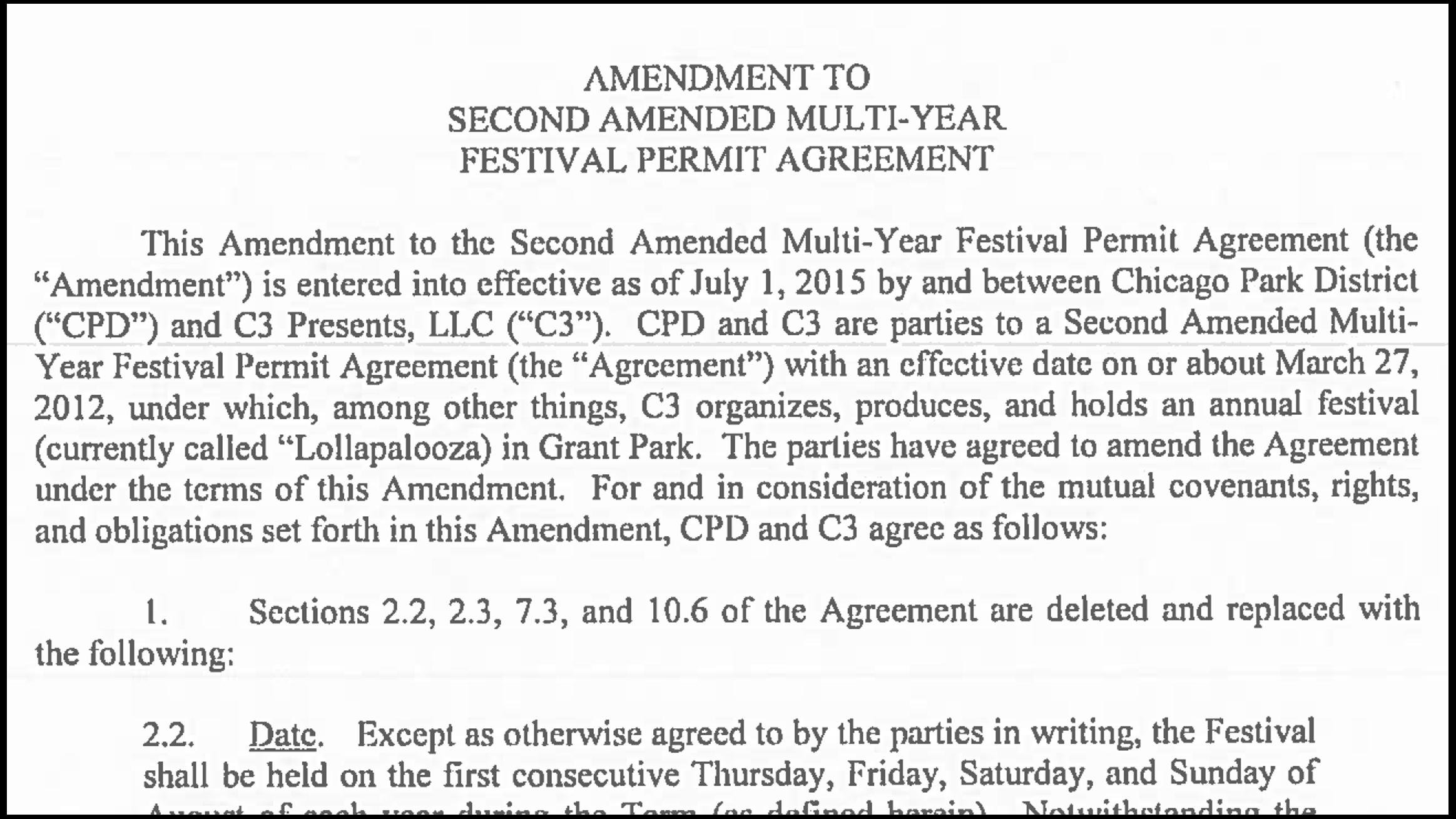 Document: Read the contract between the Park District and C3 Presents C3 signed its latest contract with the Chicago Park District in 2012. It calls for the parks to receive 13.75 percent of the admissions revenue this year, plus 5 percent of all sponsorship revenue in excess of $3.25 million, and 5 percent of all food and beverage revenue in excess of $3 million. C3 is entitled to keep all profits from the event after those costs, but must incur the costs of any cleanup or damage done to the park.
In some years, that damage has been extensive, especially to the lawn as a result of heavy rains that turned the grass and baseball diamonds into a giant pit of mud.  The cleanup can take weeks, if not months before the park is usable again.
"In some cases, there are parts of the lawn you can't walk on until a year later, when Lollapalooza is ready to come around again," Irizarry said.
But park and city officials have long touted the financial benefits that Lollapalooza brings to the city, noting that proceeds from the festival have gone to fund after-school programs, summer camps, community gardens and playgrounds all across the city. 
Here is a look at the revenue the Chicago Park District says it has pulled in from Lollapalooza since 2012:
Go here to see a list of projects the Park District says Lollapalooza revenue has funded.
Note: This story was originally published Aug. 4.
Follow Paris Schutz on Twitter: @paschutz
---
Related stories: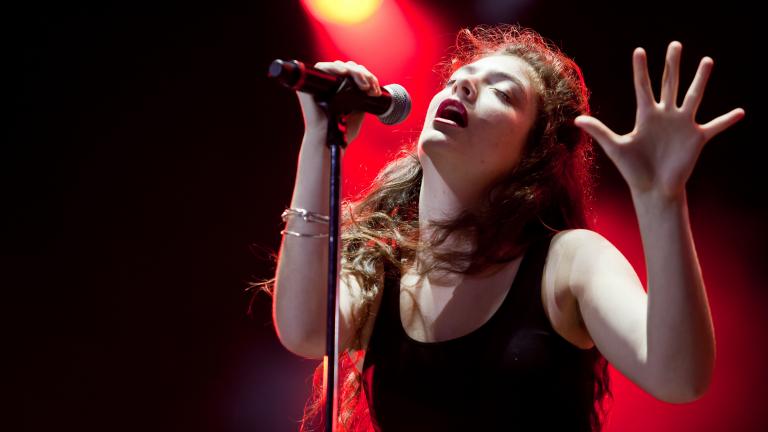 10 Things to Do This Weekend: Aug. 2-6
Aug. 2: Lollapalooza, lowriders, indie flicks and Staley Da Bear usher in the weekend. Here are 10 things to do in and around Chicago.
---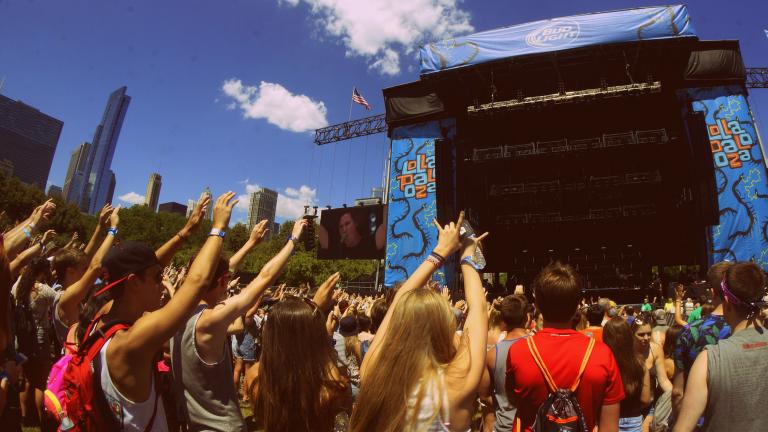 Local Health Officials Advise Lollapalooza Attendees to Stay Safe
July 26, 2016: With an estimated 300,000 attendees of the marquee music fest expected this weekend, Illinois medical officials are preparing for an influx of patients.
---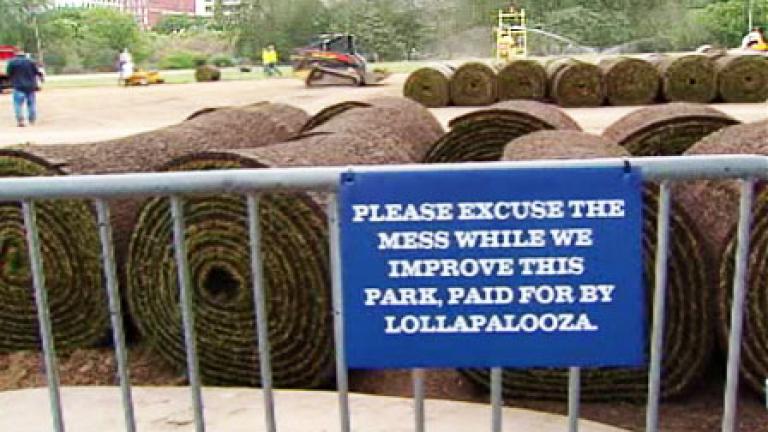 Grant Park Restoration
Aug. 22, 2011: Been to Grant Park lately? The yearly music festival Lollapalooza left it a mess. But might that actually have been a good thing? Ash-har Quraishi has the story.
---