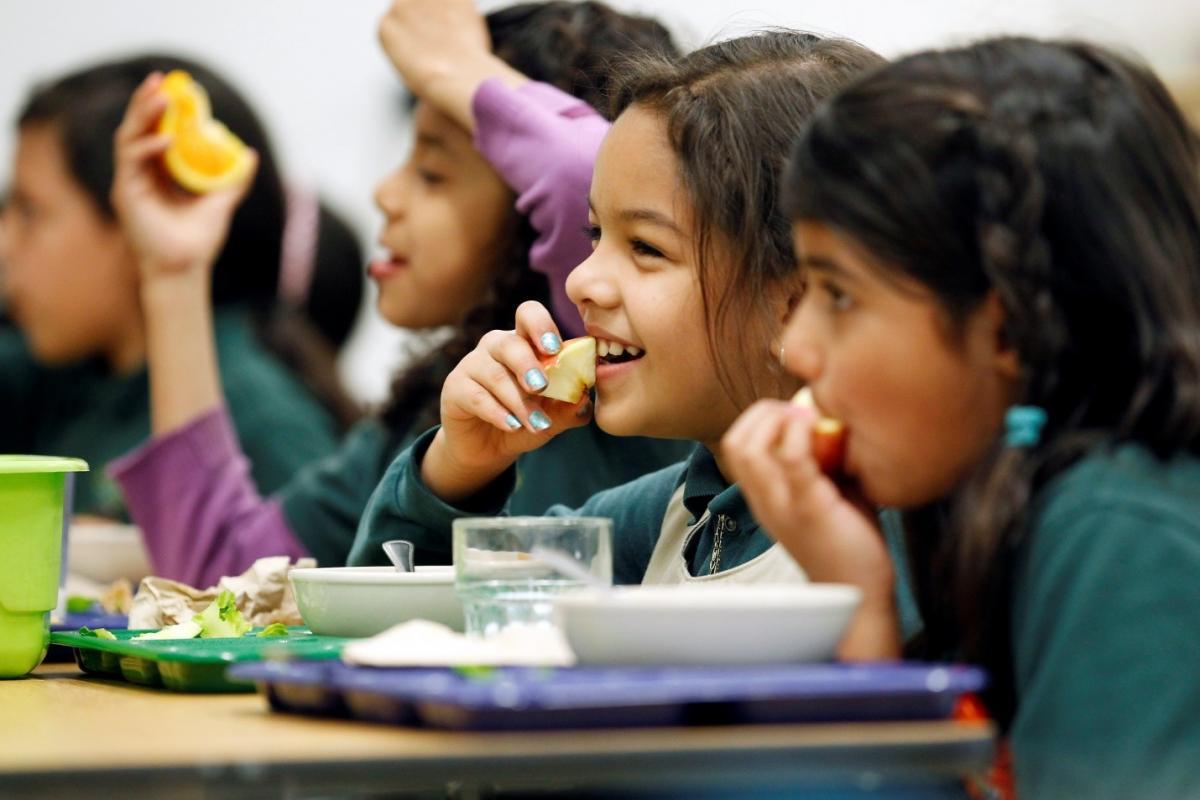 Students at the Academy for Global Citizenship learn both English and Spanish in the school's two-way immersion program. That program will soon be shared with kids at Spry Elementary. (U.S. Department of Agriculture)
With a focus on environmental responsibility and stewardship, the Academy for Global Citizenship doesn't resemble a typical Chicago Public Schools elementary. And thanks to a new federal grant, the Southwest Side charter will soon begin sharing some of its unique language programming with another school in the city.
The Archer Heights neighborhood charter was one of two charter schools selected statewide last week to receive federal grant money from the Illinois State Board of Education to help share its bilingual education programming with a traditional public school.
"I think this partnership represents, to me, what role charters can play in the traditional public school sphere," AGC Principal Jennifer Moore said. "I was always attracted to charters because they could play outside the lines a little bit more and they have a little bit more autonomy and traditional schools could use them to learn from and develop their own practices."
AGC, along with Southland College Prep in Richton Park, will each receive $150,000 this year through the federal Charter Schools Program State Educational Agencies Grant – a $42 million grant aimed at expanding diverse, high-quality charter schools throughout the country.
Originally opened in 2008, about a third of the academy's 460 students are English-language learners and more than 70 percent come from low-income families. ISBE says ASG's Hispanic students performed better in reading and math growth than their peers in almost 60 percent of schools nationwide on NWEA assessments.
Students there also engage in yoga, wellness and gardening classes, track on-site solar energy production and even help raise the school's pet chickens.
"It's a place where the overall well-being of the child is paramount and guides everything that we do," Moore said. "And the overall well-being of the staff comes next. It's a school that's based on humanist values and the idea that it's our responsibility to make the world a better place."
AGC's partner school will be John Spry Elementary – an almost entirely low-income, Hispanic neighborhood school located about 5 miles northeast of AGC in the Little Village neighborhood.
The academy's language model uses "two-way immersion," and includes both dual-language and mono-language classes in grades K-5. Moore said students on the dual-language track start off in kindergarten speaking about 80 percent Spanish and 20 percent English in the classroom.
Those percentages gradually even out until the students begin speaking both languages at equal levels by the third grade. Kids in the mono-lingual track learn the same basic content as their dual-language peers, but instead study Spanish as a foreign language for about four hours each week.
Beginning this fall, AGC teachers will collaborate with staff at Spry – conducting observations, co-planning and visitations with Spry as it implements its own version of the academy's bilingual model – in a process Moore believes will be mutually beneficial.
"The grant was a step to helping invite other people into our community to see what we do so they can learn from us," she said, "and in turn, we can learn from them about how they're starting their programs in a different environment."
Moore said she appreciates the fact AGC gets to act as a "laboratory" for Spry so students there can see what has and hasn't worked, and implement their own successful program.
"I'm really excited about the partnership because I think that's something that could be extremely valuable," she said, "especially here in Chicago because I don't see a lot of structured partnerships between traditional and charter (schools)."
Follow Matt Masterson on Twitter: @ByMattMasterson
---
Related stories: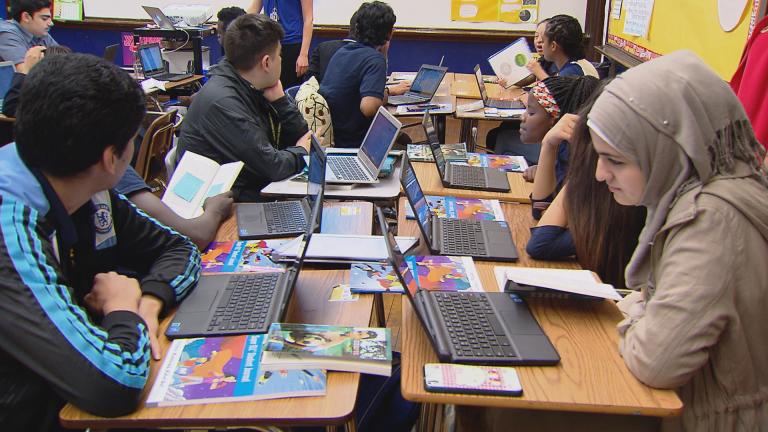 How One Chicago Public High School is Embracing Refugee Students
May 22: Nearly 40 countries are represented at Sullivan High School in Rogers Park. We meet the head of the school's English language program – and the reporter who recently wrote about the school.
---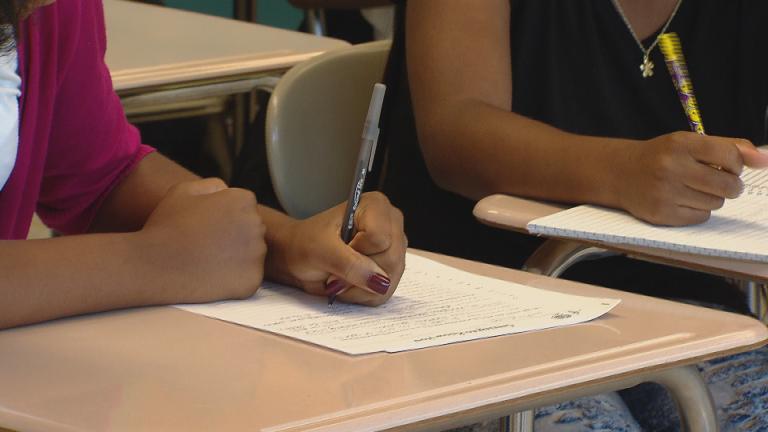 CPS Expands English Language Tutoring Program
Dec. 20: Chicago Public Schools will add 51 new schools and approximately 2,000 new students to its after school English language tutoring program.
---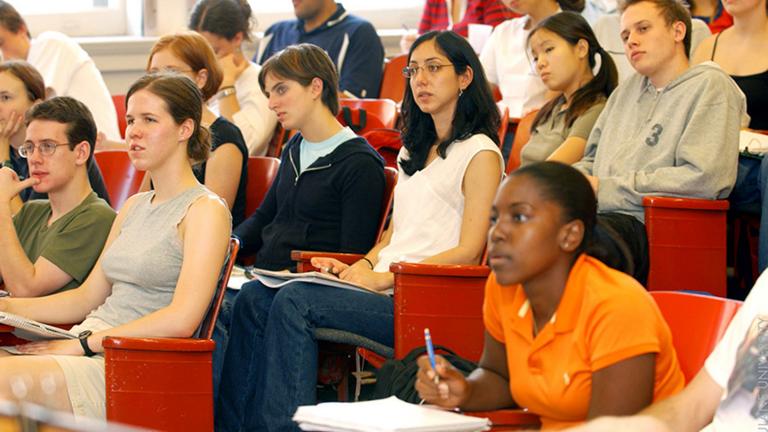 CPS Passes 'Welcoming District' Resolution to Shield Students From Discrimination
Dec. 9: The Chicago Board of Education this week unanimously approved a resolution affirming Chicago Public Schools' status as a "welcoming district" for all students, no matter their race, gender or religion.
---