I heard that the White Castle hamburger restaurants were patterned after Chicago's Water Tower. Is this true?
—Beth Zeigler, St. Charles
Well, yes and no.
The White Castle chain was started in Wichita, Kansas, in 1921 by former grill cook Walt Anderson and real estate businessman Billy Ingram. Their earliest restaurants were built using white brick and had nothing to do with the Water Tower – they were just supposed to look like a castle – but after the chain came to Chicago in 1928, Anderson and Ingram based the design of their first Chicago store on Chicago's Water Tower, mimicking its crenellations and turrets in steel panels covered in porcelain enamel.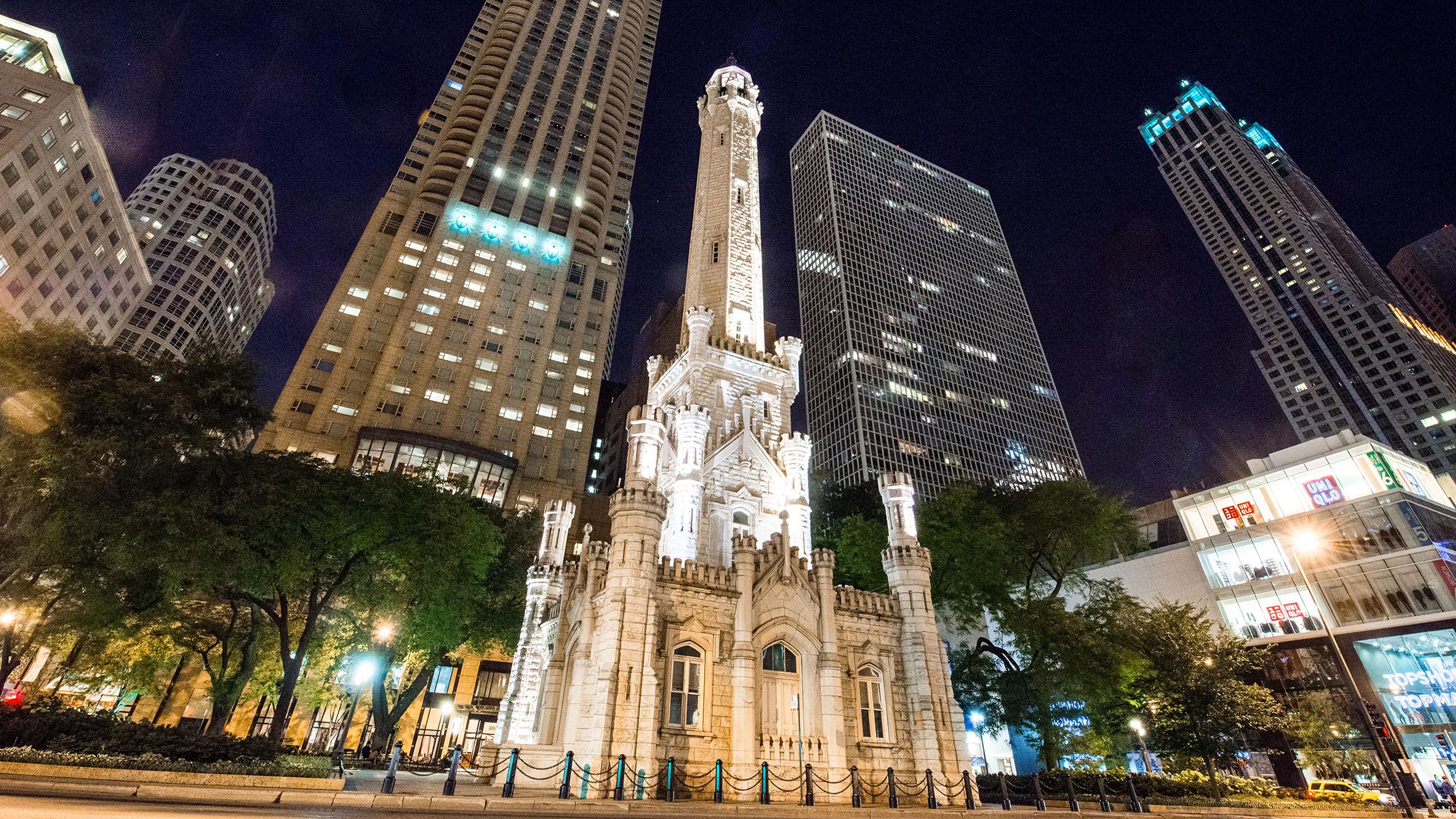 (Suvai Gunasekaran / Wikimedia Commons)
The founders wanted to change the way people thought of hamburgers at a time when they were thought of as low-class and even dangerous food. Ingram and Anderson thought the look of a gleaming white castle would conjure feelings of cleanliness and permanence, traits not associated with burgers back then. They put the kitchen out in the open, so customers could see that their food was being cooked fresh from quality meat. They also standardized layouts for their restaurants, allowing them to develop an assembly-line system of service that was reflected in the chain's original name, White Castle System of Eating Houses, when it incorporated in 1924. That's why some sources credit White Castle with inventing fast food as we know it.
And that's not all of it. According to company history, Anderson was the first man to squash hamburgers into a flat patty. Back then, burgers were made more like meatballs, so they were often overcooked on the outside and cold in the middle. Anderson flattened the meat so it would cook evenly. Steaming the burgers and buns on a bed of onions was his idea, too, and gave them that distinctive slider flavor. The concept was a hit, and they brought stores to cities throughout the Midwest, including Chicago.
Back to those steel buildings: They were developed so that the chain could pack up and move a building after a property lease was up. In fact, the first White Castle in Chicago was a steel castle built at 2501 E. 79th St. Now only a few of the steel buildings still exist, and none are still White Castles.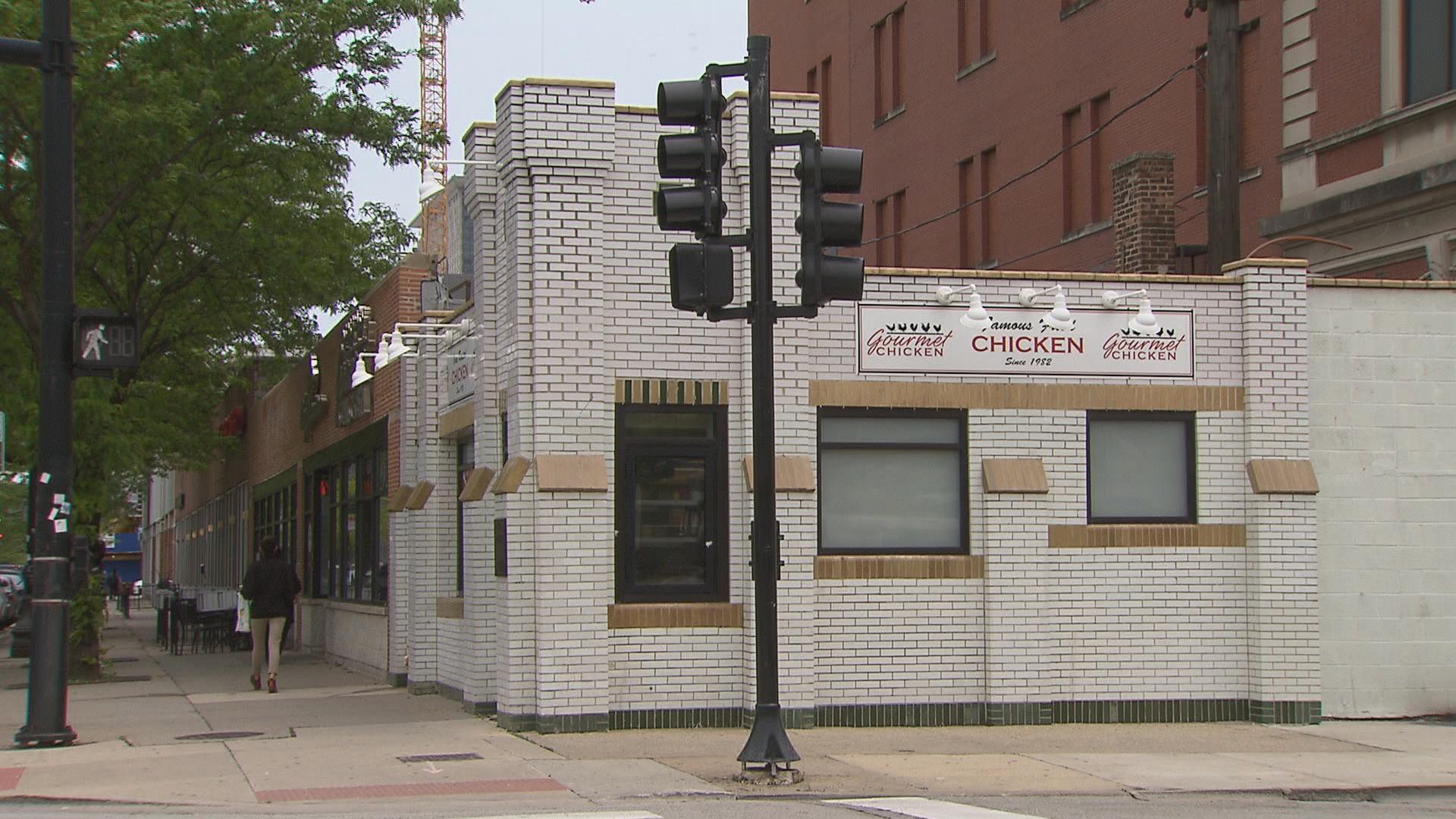 The oldest one that survives in Chicago is White Castle #16, completed in 1930 at the corner of Wabash and Cermak. Today, it's a chicken restaurant and was designated a Chicago landmark in 2011. It's made of white glazed brick because of delays in getting steel for the porcelain-covered panels used on other stores by that time.
By the way, today the Chicago area has more White Castle locations than any other metropolitan area in the country – 77, and one more is opening at the end of June for a total of 385 locations across the country.

Can you tell me about the history of a sculpture of a red foot outside of St. James Cathedral?
—Anna Kozlowski, Lincoln Park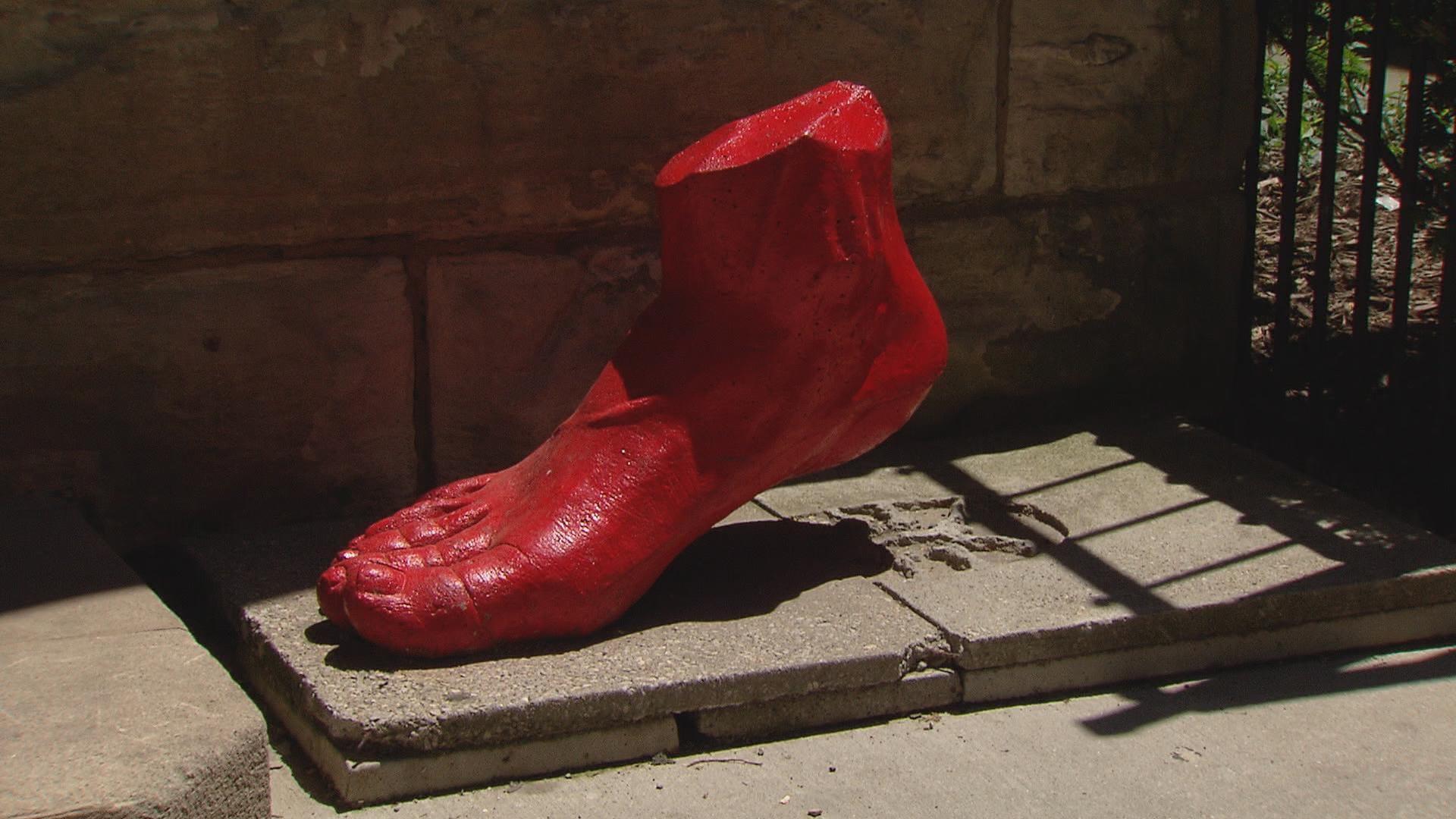 The red foot outside of St. James Cathedral on Wabash and Rush is a cast concrete sculpture by artist Mary Seyfarth. It was installed in 2008 on the church's steps. The artist says it's a larger cast of her own size 8 right foot.
Seyfarth explains that the boot print under the heel signifies shedding the past, shedding the boot, and moving forward. She was inspired while studying in Greece–she said the experience of being in a place so ancient and walking over a site that has seen multiple civilizations come and go made her reflect on her feet and how we are all pilgrims.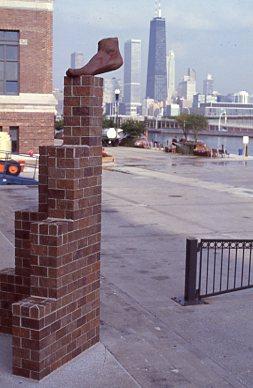 While the sculpture doesn't have an official name, Seyfarth said its placement led her to dub it "The Pentecostal Foot." Before the Pentecostal foot hoofed it over to St. James, an earlier bronze-colored version of the foot made of a plaster material called hydrocal stepped onto Navy Pier as part of the "Pier Walk" in 1997. Unfortunately, Seyfarth said someone broke the toes off just a week after it was installed. She replaced it with a replica made of concrete instead.
After the Navy Pier exhibition had run its course, a St. James parishioner asked her if she would plant the foot outside of the cathedral. She happily agreed, but she painted it red first. Why red? She says she doesn't have a reason beyond that red is arresting and looks good.
Seyfarth repaints the foot once a year to keep the color bright and protect it from the elements. She usually does this in the spring, so keep an eye out for her.
And, it might surprise the viewer who asked the question to learn that the foot she asked about is actually one of a pair. The identical second foot is outside of Peter Hanig's Shoe Store in the John Hancock building, giving Chicago a pair of two right feet. Peter Hanig is a longtime friend of Seyfarth's and commissioned her to make the foot for the new store's opening. That one is titled–maybe you can guess it–"Big Red Foot."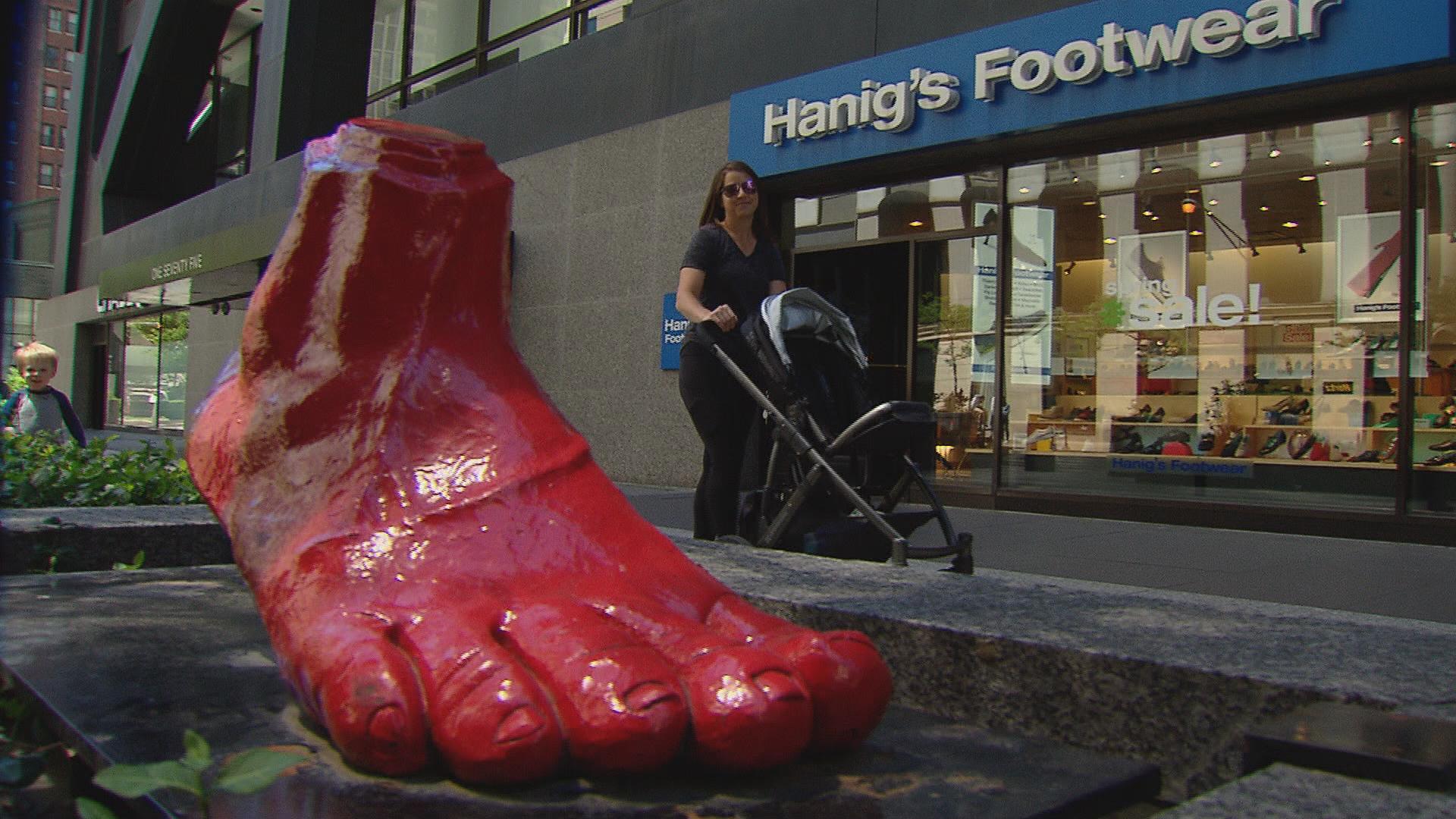 ---
More Ask Geoffrey: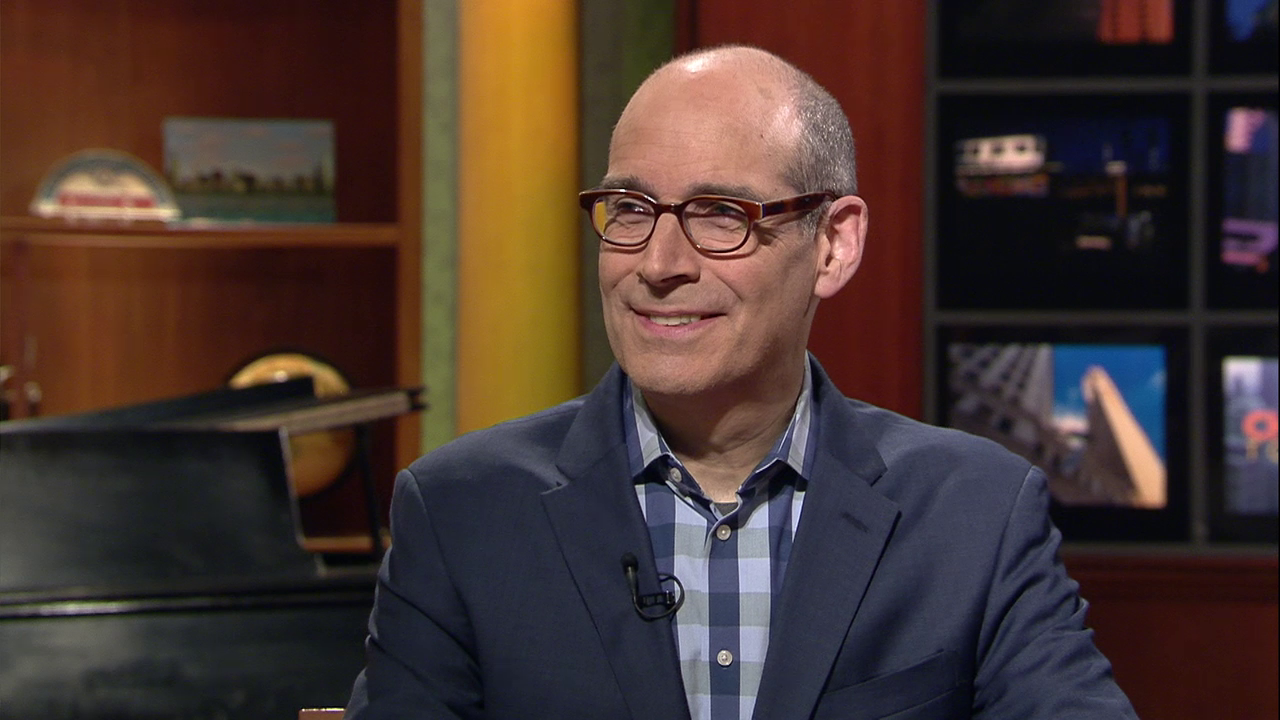 Did you know that you can dig through our Ask Geoffrey archives? Revisit your favorite episodes, discover new secrets about the city's past, and ask Geoffrey your own questions for possible exploration in upcoming episodes. Find it all right here.
Do you have a question for Geoffrey? Ask him.
---