Cook County Assessor Joseph Berrios is pushing back on a series of reports by the Chicago Tribune questioning the accuracy and fairness of his office.
The Tribune says its analysis shows lower-valued homes and low-income owners are less likely to challenge and win tax appeals than high-end properties and their owners. The Tribune also says the Cook County Assessor's Office puts special burdens on poorer residents who challenge their property tax bills.
Berrios calls the Tribune reports false, misleading and inaccurate.
"The Cook County Assessor's Office strongly disagrees with the Tribune's opinion, because the study they used and the methods they advocate are unreliable," Berrios said during a press conference Monday.
"I am again emphasizing that we assure each and every homeowner in Cook County that their assessment is as fair and accurate as possible. ... Can there be changes needed? Yes. But that is why we have an appeal process."
Berrios says his office will increase the number of appeals workshops especially in low income communities. For its part the Tribune says it stands by its reporting, saying the investigation was vetted by three industry experts.

In other news in Chicago tonight: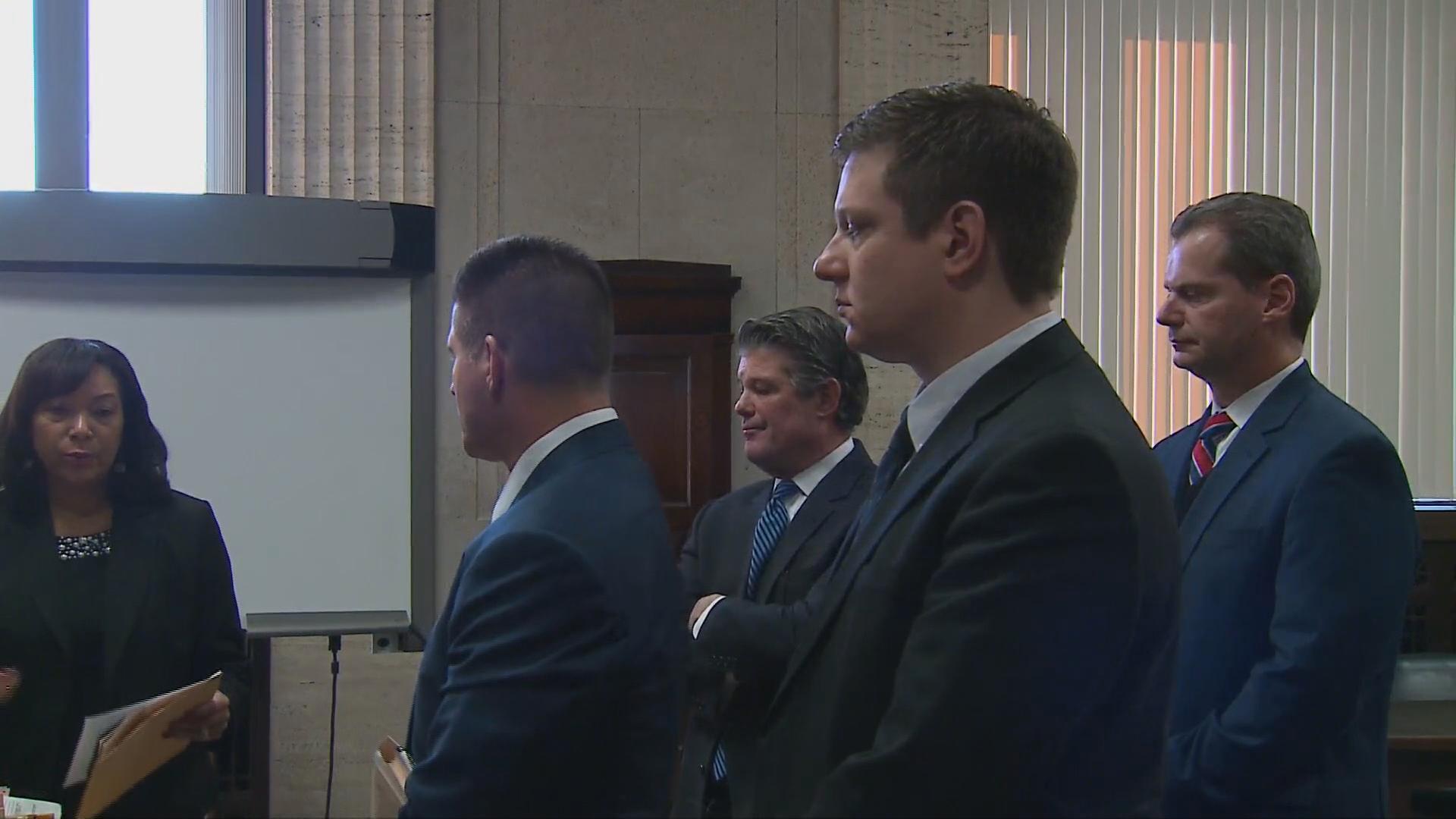 Termination hearings for three officers and a sergeant who were present at the shooting of 17-year-old Laquan McDonald will be delayed. Those officers have been on suspension without pay, but for the time being will return to the force and collect a salary again.
The four officers are accused of giving statements contradictory to what was revealed on the now infamous dash-cam video. The Chicago Police Board said Monday that terminating the officers at this time could influence the murder trial of Officer Jason Van Dyke who shot and killed McDonald in October 2014 as the young man walked away from officers in pursuit.
The four reinstated cops will be on administrative duty and not have their guns and badges returned. The board said they will still face disciplinary action after Van Dyke's trial.
Joy Harjo wins prize
Some of the most prestigious prizes in poetry are being awarded in Chicago on Monday, including one of the most coveted.
Poet Joy Harjo, an Oklahoma native and member of the Native American Muscogee Creek Nation will receive the Poetry Foundation's $100,000 Ruth Lilly Prize.
The prize has been awarded every year since 1986 to a living American poet "whose lifetime accomplishments warrant singular recognition."
Harjo's first volume of poetry was published in 1975. In addition to being an acclaimed poet, she is also a musician and recording artist and currently teaches at the University of Tennessee, Knoxville.
---