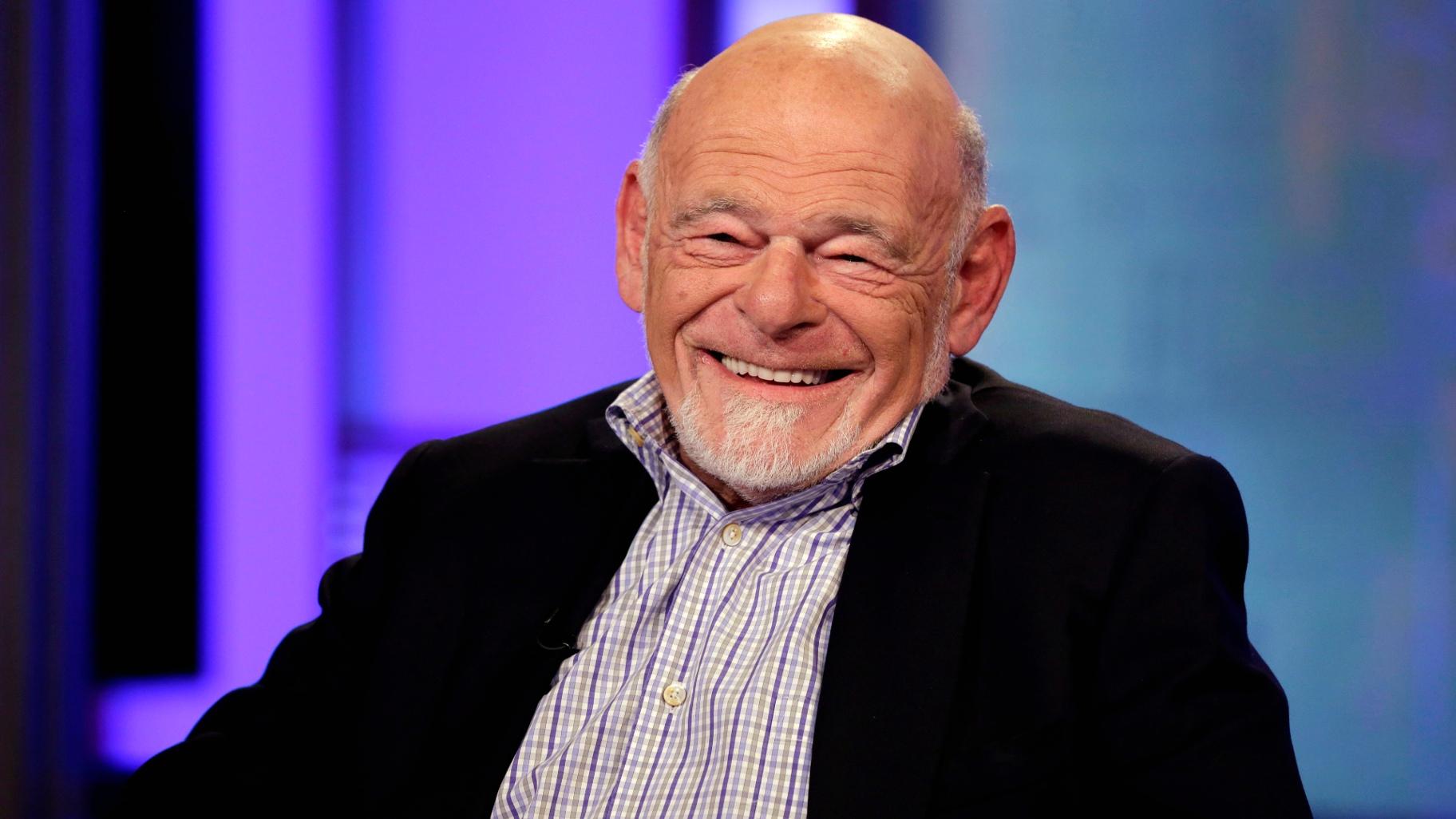 Sam Zell, chairman of Equity Group Investments, and chairman of Equity International, smiles during an interview by Neil Cavuto, on the Fox Business Network, in New York, on Aug. 6, 2013. (AP Photo / Richard Drew, File)
Sam Zell, a Chicago real estate magnate who earned a multibillion-dollar fortune and a reputation as "the grave dancer" for his ability to revive moribund properties has died due to complications from a recent illness. He was 81.
Bearded and blunt-spoken, Zell reveled in bucking traditional wisdom. He had a golden touch with real estate, and got his start managing apartment buildings as a college student. By the time he reached his 70s, he had amassed a fortune estimated at $3.8 billion.
Zell sold Equity Office, the office-tower company he spent three decades building, to Blackstone Group for $39 billion in 2007. It was the largest private equity transaction in history, and Zell personally netted $1 billion.
A month later, he made another deal that ultimately tarnished his image: the acquisition of the ailing Tribune Co. for $13 billion. The media giant filed for bankruptcy the following year.
Real estate was his trademark, but as he noted in an interview shortly before making the ill-fated Tribune deal, it represented only about 25 percent of his holdings.
"I'm a professional opportunist," Zell told The Associated Press at the time. "I'm pretty sure that no matter what topic you pick, we're involved in some way or another."
Zell was born in Highland Park, Ill., on Sept. 28, 1941, four months after his immigrant parents arrived in the United States. They fled Poland before the Nazi invasion.
His father was a wholesale jeweler who dabbled successfully in real estate investment and the stock market. The young Zell took pictures at his 8th-grade prom and sold them, and later took to buying Playboy magazines in downtown Chicago and reselling them to his classmates in Hebrew school in the suburbs for a 200 percent markup.
His first successes in real estate came while he was a student at the University of Michigan. After managing the building where he lived in exchange for free rent, he moved on to managing other properties, ultimately incorporating an apartment-management business and then selling it.
After working briefly at a Chicago law firm, he teamed with his Ann Arbor fraternity brother Robert Lurie and they began acquiring distressed properties from developers who were bogged down by high interest rates. That practice continued through the recession of the mid-1970s, with great success.
He later co-founded the Samuel Zell & Robert H. Lurie Institute for Entrepreneurial Studies at the University of Michigan's Ross School of Business in 1999 with Lurie's widow, Ann.
Zell's reputation grew, and in 1976 the contrarian investor talked about his penchant for spotting and pursuing opportunities in an article that he entitled "The Grave Dancer." The nickname stuck.
After the savings and loan crisis of the 1980s, Zell went on a buying spree of real estate properties. He also encouraged institutional investors to pool their money for commercial real estate in the early '90s when it was on the outs.
Zell loved risk, both in his business dealings and his personal life. He once acknowledged riding his motorcycle as fast as 145 mph on a trip across the South American pampas.
His love of motorcycles caused him to form a group called Zell's Angels, consisting mostly of business tycoon friends who would go on rides with him around the world. He was an avid skier, racquetball player, paintball enthusiast and sports fan over the years, with stakes in the Chicago Bulls and Chicago White Sox.
Zell was fiercely protective of his personal life. Reports said he was married at least three times and had three children. He maintained homes in Chicago and Southern California.
"Sam Zell was a self-made, visionary entrepreneur. He launched and grew hundreds of companies during his 60-plus-year career and created countless jobs. Although his investments spanned industries across the globe, he was most widely recognized for his critical role in creating the modern real estate investment trust, which today is a more than $4 trillion industry," Equity Group Investments said in a written statement on Thursday.
Zell died at home, the company said.
Zell is survived by his wife, Helen; his sister Julie Baskes and her husband, Roger Baskes; his sister Leah Zell; his three children, Kellie Zell and son-in-law Scott Peppet, Matthew Zell, and JoAnn Zell; and his nine grandchildren.
---