A month after he was abruptly fired by President Donald Trump, former FBI Director James Comey testified before the Senate Intelligence Committee on Thursday regarding his conversations with the president and the federal investigation into Russia's meddling in last year's presidential election.
Comey said he was "confused" and "increasingly concerned" by the president's shifting explanations as to why he was fired May 9.
In explaining Comey's dismissal, the Trump administration initially referenced Comey's handling of Hillary Clinton's email investigation. Trump then claimed it was, in part, due to the FBI's continuing investigation into connections between Russia and Trump's presidential campaign.
Comey didn't seem to hold back in characterizing the administration's handling of his firing.
"And although the law required no reason at all to fire an FBI director, the administration then chose to defame me and, more importantly, the FBI, by saying that the organization was in disarray, that it was poorly led, that the workforce had lost confidence in its leader," Comey said. "Those were lies plain and simple."
Comey said his rationale for documenting conversations with Trump in memos was due to a fear that Trump "might lie about the nature of [their] meeting."
Comey's testimony was markedly more forthcoming than that of two senior U.S. intelligence officials who testified before the Senate Intelligence Committee on Wednesday.
Director of National Intelligence Dan Coats and National Security Agency Director Adm. Michael Rogers on Wednesday declined to answer whether anyone, including the president, asked them to influence the federal probe into Russia.
On Thursday, Comey said there's "no fuzz" that Russia, directed by "the top of that government," interfered in the 2016 presidential election.
"It's not a close call. That happened. That's about as un-fake as you can possibly get," Comey said. "It's very, very serious, which is why it's so refreshing to see a bipartisan focus on that."
Other revelations from Comey's testimony include former Attorney General Loretta Lynch's request that Comey characterize the probe into then-Democratic presidential candidate Hillary Clinton as a "matter," not an "investigation."
Comey also revealed that he leaked a memo detailing his first meeting with Trump to a good friend, later confirmed as Columbia University law professor Daniel Richman, who then passed it along to a New York Times reporter upon Comey's request.
After Trump tweeted that the former FBI director "better hope that there are no 'tapes' of our conversations," Comey said he decided the contents of his memo should be in the "public square."
He also hoped it would spur a special counsel investigation, which it did.
Former FBI Director Robert Mueller is now overseeing that investigation into Russia.
Hours after Comey's public testimony, President Trump's personal attorney Marc Kasowitz flat-out denied Trump ever asked Comey for "loyalty" and critized Comey for leaking his own memo.
"It is overwhelmingly clear that there have been and continue to be those in government who are actively attempting to undermine this administration with selective and illegal leaks of classified information and privileged communications," Kasowitz said. "Mr. Comey has now admitted that he is one of these leakers."
Kasowitz, who made his remarks at the National Press Club, did not take questions from reporters after his statement.
The president's Twitter account was noticeably silent during Comey's testimony.
Joining host Phil Ponce to unpack Comey's testimony and its implications are two former federal prosecutors and a constitutional law professor.
Gil Soffer is managing partner at the law firm Katten Muchin Rosenman and a former assistant U.S. attorney as well as former associate deputy attorney at the Department of Justice. Andrew Boutros is a partner at the law firm Seyfarth Shaw and a former assistant U.S. attorney. Martin Redish is a professor of law and public policy at Northwestern University's Pritzker School of Law.
Follow Evan Garcia on Twitter: @EvanRGarcia
---
Related stories: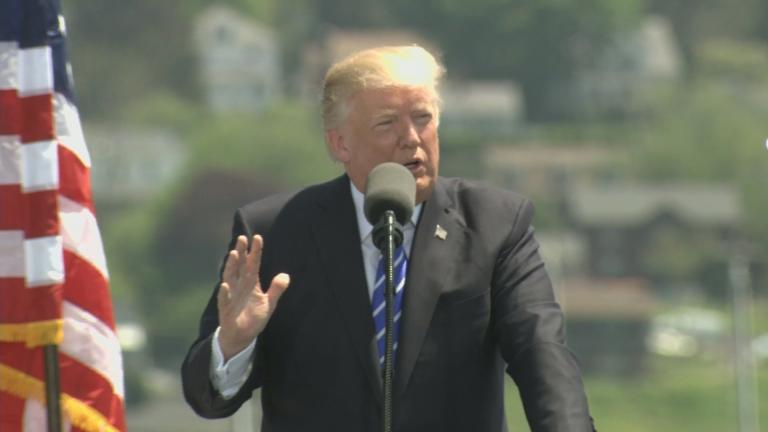 Obstruction of Justice? Former Federal Prosecutors Weigh In On Trump
May 17: A memo written in February by former FBI Director James Comey raises new questions about the presidency of Donald Trump. Two former assistant U.S. attorneys join us in discussion.
---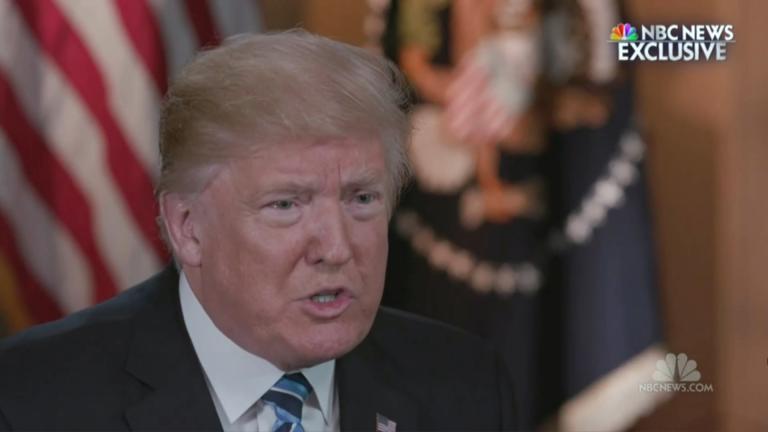 In The Wake of Comey Firing, Should a Special Prosecutor be Hired?
May 15: Seventy-eight percent of Americans think a special prosecutor should be appointed to investigate Russian meddling in the U.S. election, according to a new NBC-Wall Street Journal survey.
---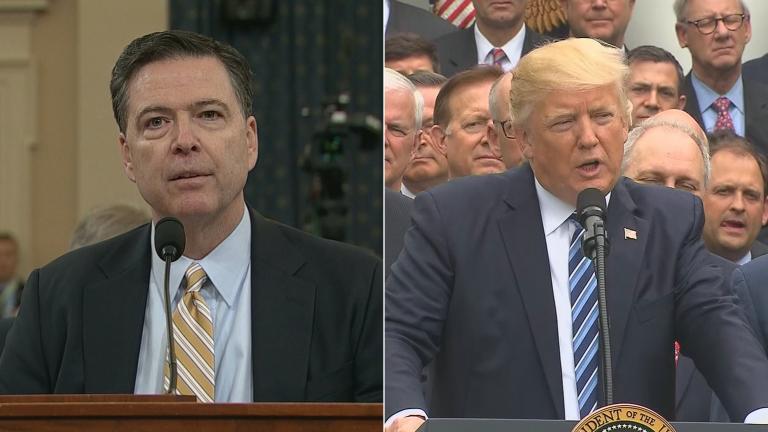 Democrats Call for Special Prosecutor After FBI's Comey Fired
May 10: A retired former FBI supervisor and two former Assistant U.S. Attorneys share their reactions to the ouster of FBI Director James Comey.
---