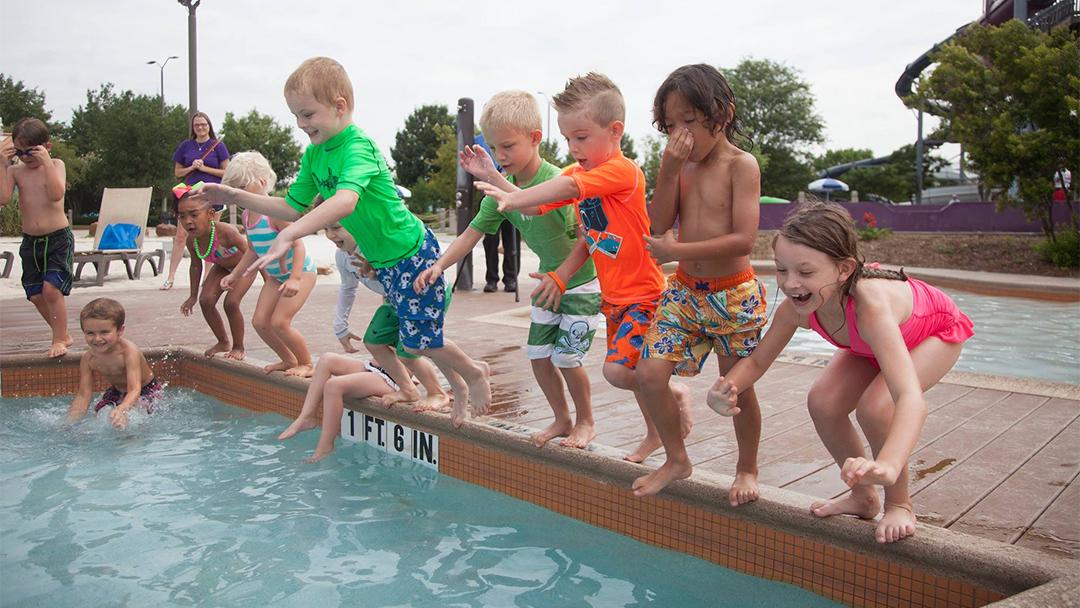 The Chicago Park District is hoping to make another splash in the Guinness Book of World Records this summer.
On June 22, the Park District is inviting kids and families to its 76 swimming pools across the city as part of an international effort to spread awareness about the importance of teaching children to swim to prevent drowning.
Hundreds of Chicago swimmers participated in the record-setting World's Largest Swimming Lesson in June 2014, an event that drew 36,564 people in 22 countries. This summer, swimmers in Chicago and across the globe are hoping to reach a new high watermark.
More important than setting a new record, the Park District says, is educating parents and families that swimming is a critical life skill with many health benefits -- and that it saves lives. Drowning remains the leading cause of unintended, injury-related death for children ages 1-5.
Despite the risk, a survey conducted by the American Red Cross in 2014 found that 54 percent of Americans either cannot swim or don't have all of the basic swimming skills. Research shows that participation in formal swimming lessons can reduce the risk of drowning by 88 percent among children ages 1-4.
Swimming lessons for Chicago kids and families are still available this summer through the Park District. More information about registering for swim lessons is available on the Park District's website.
To register for the World's Largest Swimming Lesson, click here. The event takes place at 6 p.m. June 22.
Follow Alex Ruppenthal on Twitter: @arupp
---
Related stories: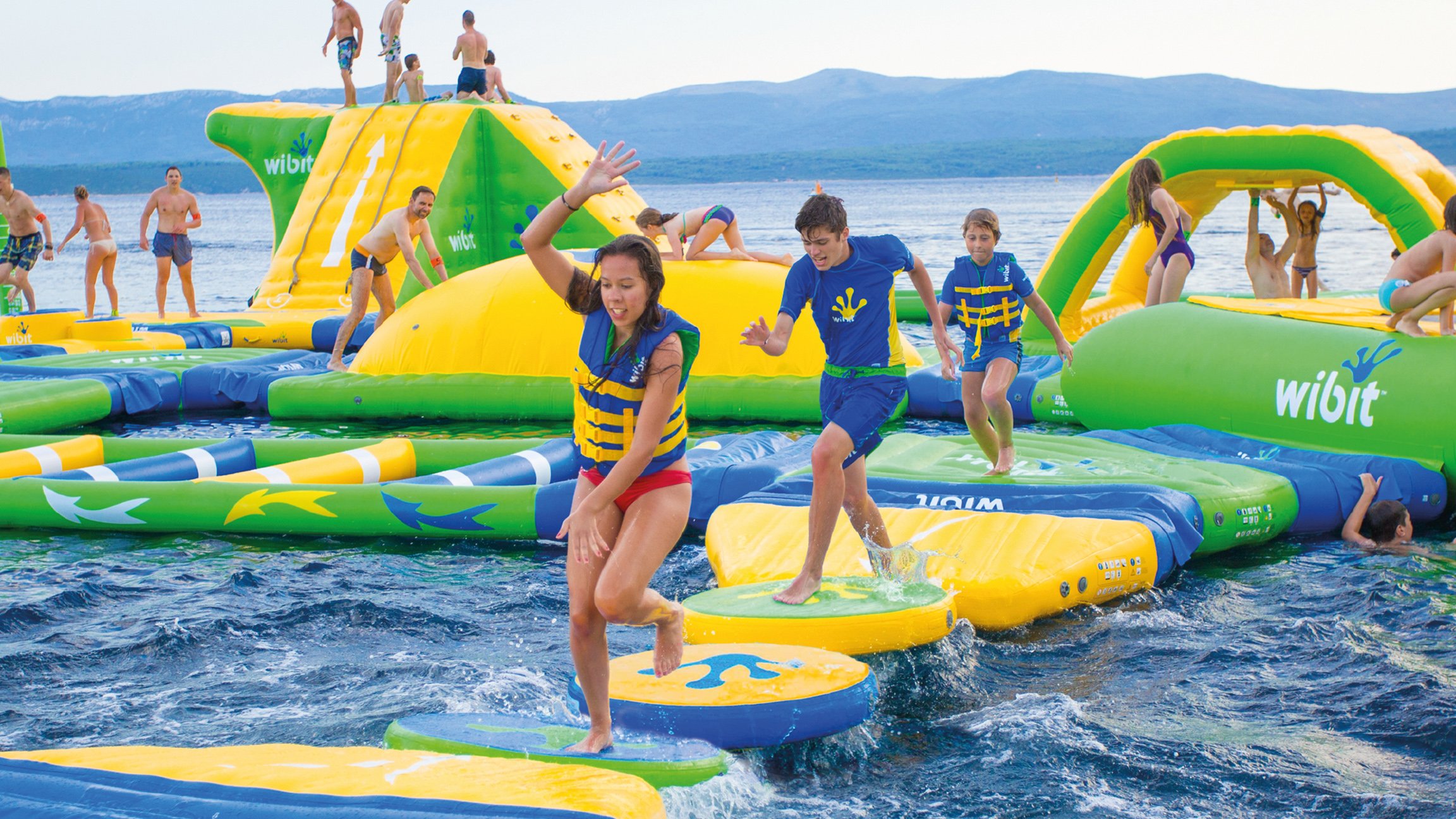 Lake Michigan's First Floating Water Park to Open in Mid-June
May 26: Officials in Whiting, Indiana, think their city is about to become a whole lot more popular.
---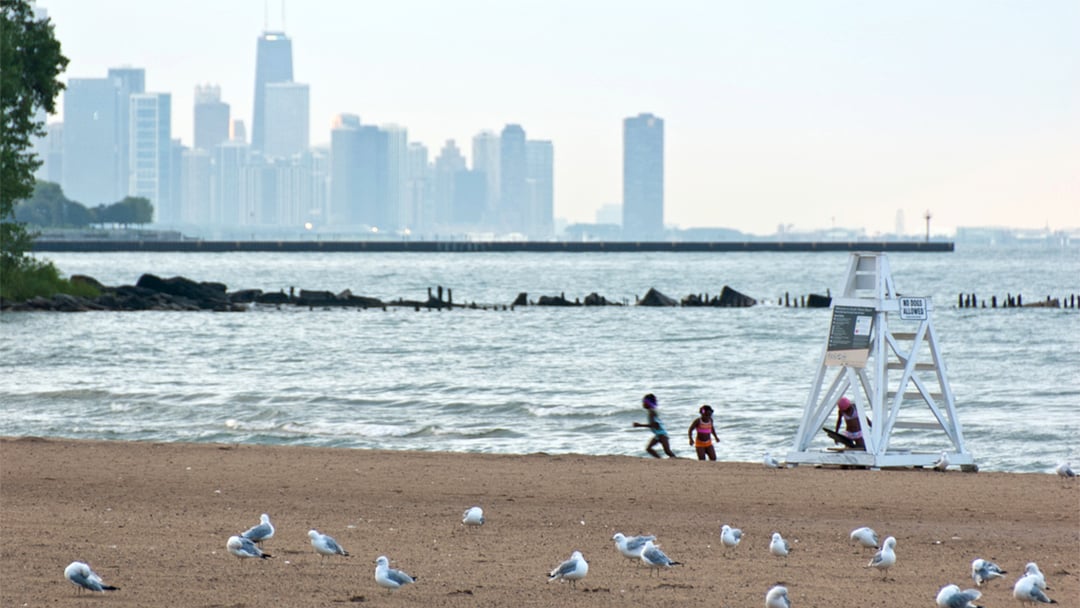 UIC Expands Rapid Water Testing at Chicago Beaches
May 25: Same-day water testing conducted at UIC's School of Public Health will give Chicagoans more timely alerts about water quality at their favorite beaches this summer.
---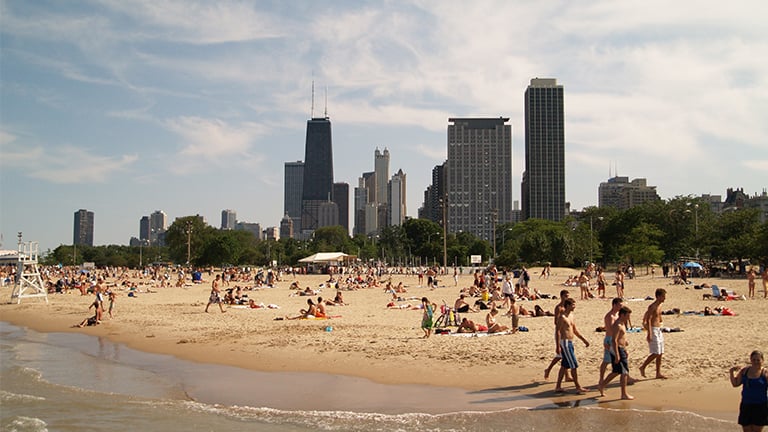 10 Things About Chicago Beaches You Might Not Know
May 25, 2016: Chicago's beaches – all 27 of 'em – open for the season Friday. Here are 10 things you may not know about the city's sandy side.
---