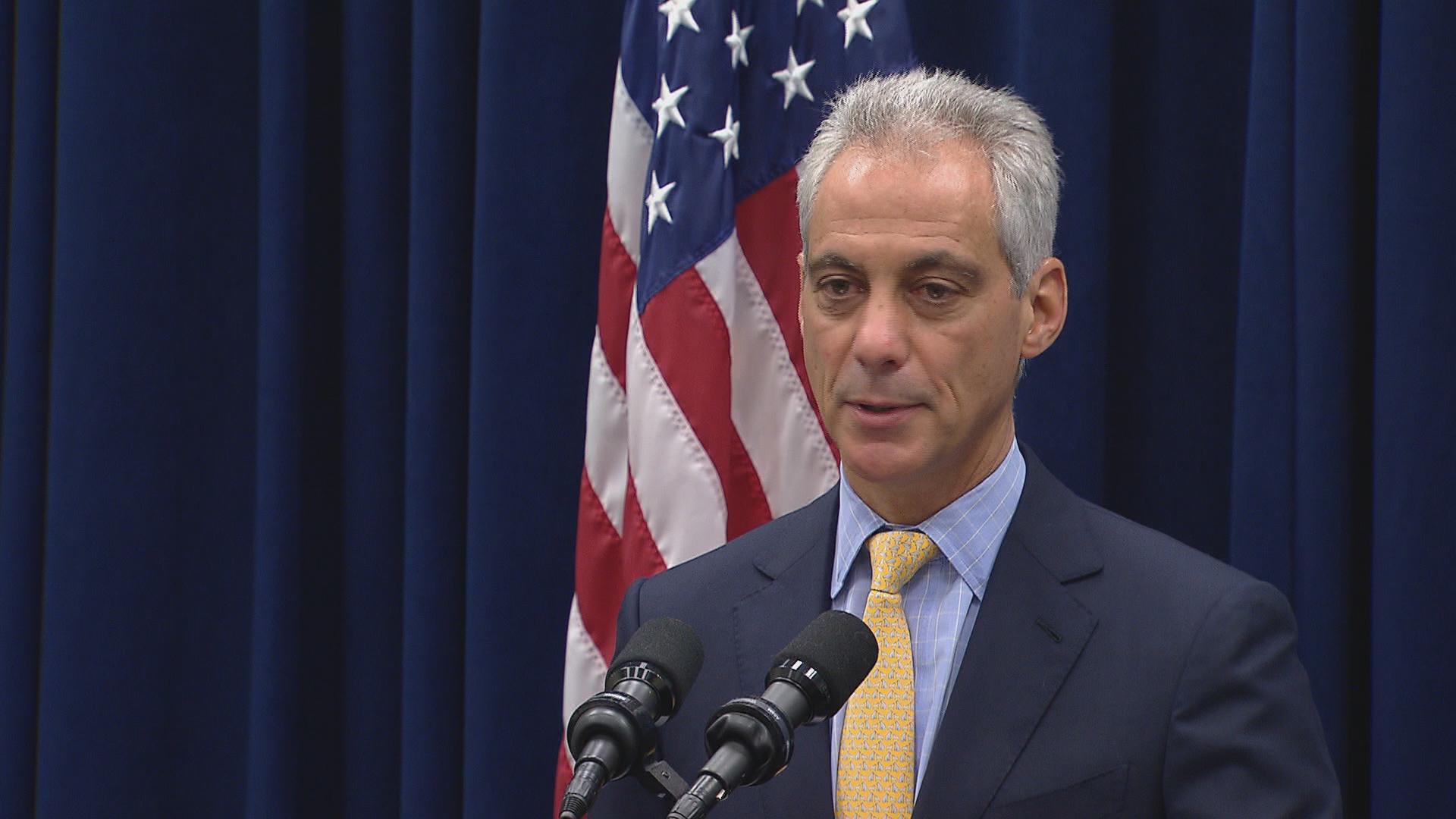 Chicago Mayor Rahm Emanuel and Police Superintendent Eddie Johnson on Monday commended the Illinois House for passing a long sought-after measure cracking down on people caught multiple times for illegal gun possession, but perhaps they were too quick with their praise.
The measure is effectively stalled, after a legislator put a procedural hold on it with, he says, support of the chamber's black legislators.
"We believe this bill is incomplete in its current formation. We are seeking to work on a holistic solution that includes revenue to impacted communities that will fully fund violence prevention programs, enhance public educational opportunities, job programs while also allowing police officers the tools needed to properly identify gun offenders," Rep. Thaddeus Jones, D-Calumet City, said in a statement. "We believe gun violence should be declared a public health crisis and we will review the timetable on the hold and will work for a better solution. This bill does not provide that solution."
Jones was able to file what's known as a "motion to reconsider" because he was one of the 70 members to vote for it.
The House's top Republican, Minority Leader Jim Durkin of Western Springs, was the measure's sponsor, and called the move "unfortunate."
"This is the kind of stuff we expect, unfortunately, in these last waning hours of the legislature. It's just gamesmanship," he said. "I've bent over backwards on this legislation to give many accommodations to the Black Caucus ... at some point you've got to be reasonable."
Durkin says he will seek to toss Jones' maneuver.
Though the measure doesn't require minimum sentences, it does enhance presumptive sentencing guidelines, so that if someone with a prior felony firearm offense is again found to illegally have a gun, he or she would go to prison longer; a judge would have to explain their reasoning for not following those guidelines.
In a bid to make the measure more palatable to critics who say that it will drive up the state's prison population at a time the state can ill-afford it (and as Gov. Bruce Rauner is seeking to reduce the inmate population by 25 percent by 2025), the plan reduces the felony charge for non-violent vehicle burglary, and – at prosecutors' discretion – allows first-time, non-violent offenders under the age of 20 to enter a diversion program instead of prison.
Black Caucus members fought stridently against the plan during the lengthy, and sometimes contentious, debate on Senate Bill 1722: Rep. LaShawn Ford, D-Chicago, said that it's the wrong time given a federal investigation that showed a pattern of excessive force by CPD, Rep. Rita Mayfield, D-Waukegan, challenged why the measure applies statewide if it's aimed at Chicago crime and Rep. Litesa Wallace, D-Rockford, said that the focus should instead be on resources to hire more police who can catch shooters as "if people are certain they are not going to be caught … they will run amok."
"It just goes to show you how racist all of this is," said Rep. Mary Flowers, D-Chicago, as she argued that Chicago's violence stems from systemic racism that has kept African-Americans in a cycle of poverty.
Johnson twice visited Springfield this year to lobby for the bill, which he told lawmakers would cut Chicago violence by half within three years.
Emanuel and Johnson's joint statement following the House vote said that the bill "would finally hold repeat gun offenders responsible for their crimes, and It (sic) is an important step to improving public safety in Chicago and Illinois, along with expanding alternatives to incarceration for first-time non-violent offenders, investing in economic development and strengthening social services."
Follow Amanda Vinicky on Twitter: @AmandaVinicky
---
Related stories: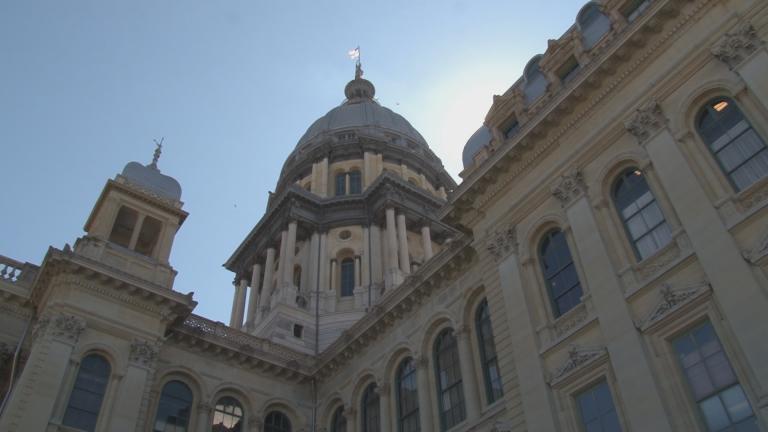 Illinois Still Has No Budget (But a Bunch of Other Bill In the Works)
May 29: Illinois legislators are under the gun to pass Illinois' first complete budget since July 2015. The spring session ends Wednesday, though with time running short it seems more likely that the deadline will be put off until the end of June.
---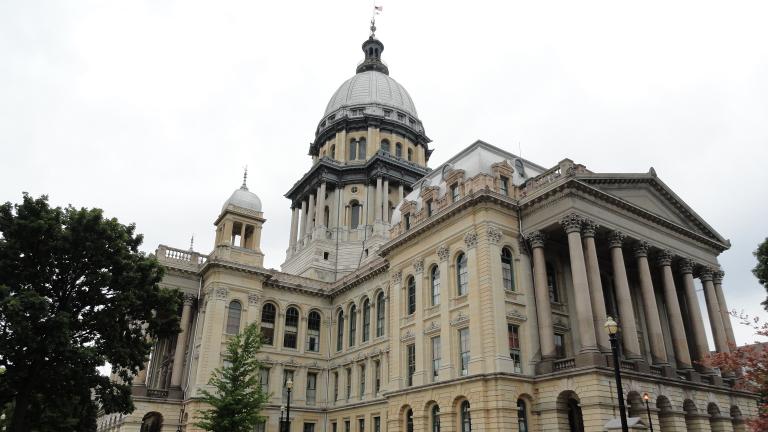 Without a Budget, 'That's It': Weekend State Budget Update
May 28: Lawmakers heard tales of woe Sunday as the Illinois House resumed what's supposed to be the swan song of the annual spring session. There is, increasingly, a prevailing sentiment that the Democratic-led General Assembly will fail to pass a budget by May 31.
---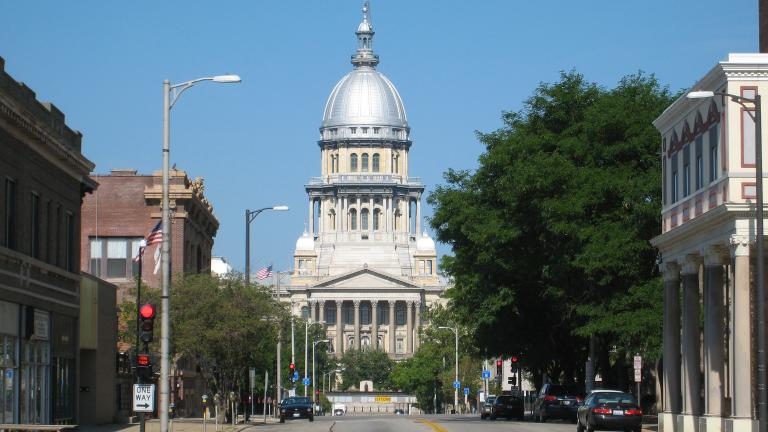 Lawmakers Adjourn as Budget Agreement Remains Elusive
May 26: A new round of finger-pointing played out as Illinois lawmakers left the capitol Friday for a mini Memorial Day weekend break.
---