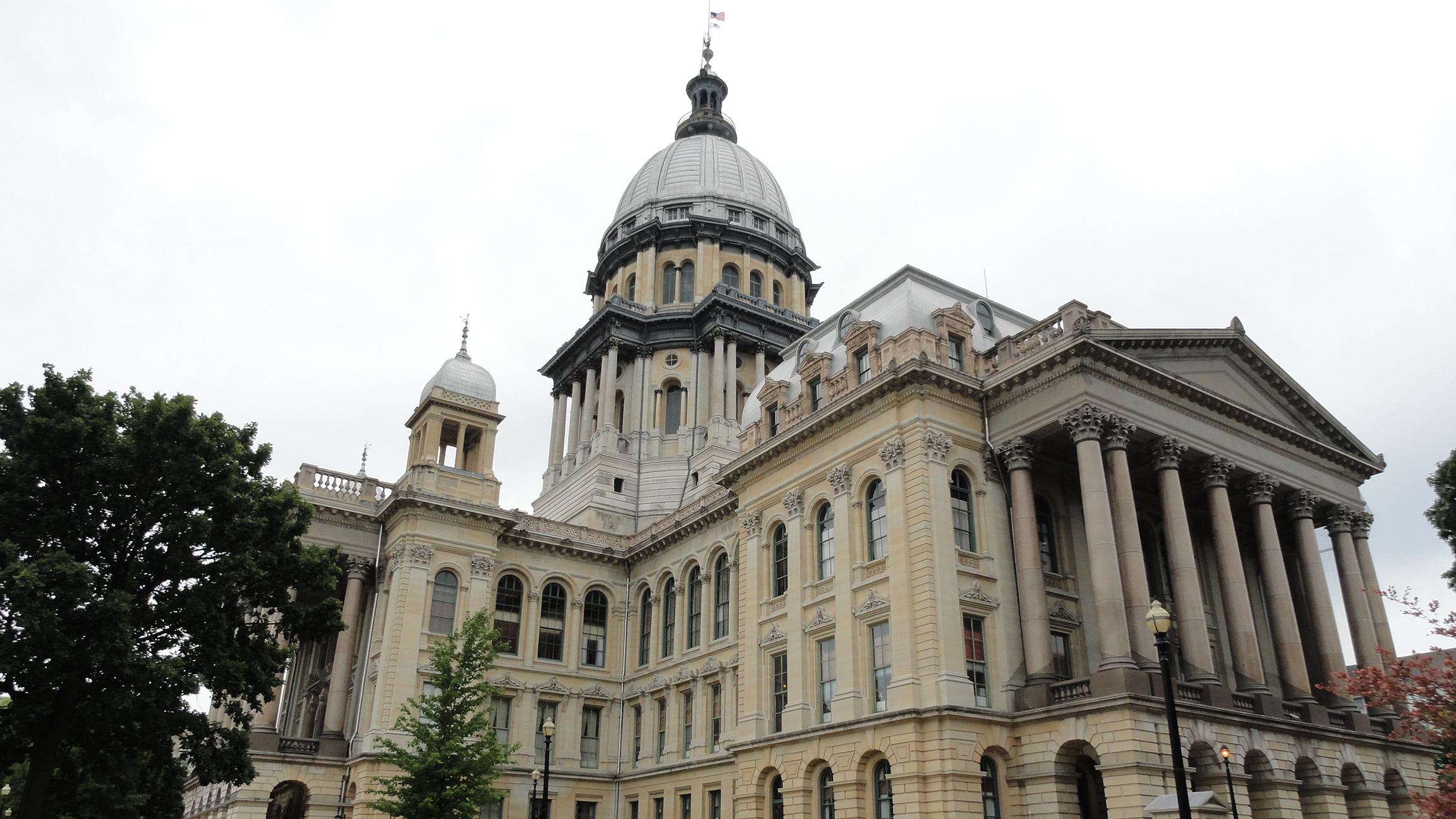 (Meagan Davis / Wikimedia Commons)
Absent a state budget, it will be impossible for Chicago State University to cover low-income students' Monetary Award Program tuition waivers. The Golden Apple teacher development program will "go dark." The state agency that oversees elections—and the online voter database that was cyber-hacked last year—warns it will cut itself off from the internet, as Illinois is so behind on paying the bills, its virus-protection service will be terminated.
Lawmakers heard these and other tales of woe Sunday, as the Illinois House resumed what's supposed to be the swan song of the annual spring session; session is scheduled to adjourn May 31.
But there's increasingly a prevailing sentiment that the Democratic-led General Assembly will fail to pass a budget by that deadline, meaning both that lawmakers will have to return to Springfield over the summer to continue to try, and that the state agencies, social service contractors and schools dependent on state funding will continue to suffer the consequences of the de facto cuts and uncertainty.
Illinois hasn't had a full budget in years, as Gov. Bruce Rauner holds out for pro-business, anti-union and term-limits plans that Democrats are determined to prevent.
Should that continue until November, CSU interim President Rachel Lindsey says Illinois' only university serving a majority of African-American students won't close, but, she says, "that's it."
"After November we have to take a look at what, if anything, we can sustain," Lindsey said.
The Illinois Senate last week approved $5.4 billion in new and higher taxes, a complete spending plan and various proposals designed to meet Rauner's demands, though Republicans say the $3 billion in cuts doesn't go far enough and the workers' compensation overhaul bears only a semblance to true reform.
The House began to vet the budget package Sunday at a series of hearings.
At one of them, a legislator asked the university presidents who'd lined up at a table to testify to raise their hands if they supported the Senate spending plan (Senate Bill 9).
Each raised his hand.
 "The appropriation would clearly go a long way towards helping us restore some of the draconian cuts which have impacted every aspect—every aspect—of the university's operations," CSU chief administrative office Paul Vallas said.
Already, Southern Illinois University President Randy Dunn told legislators, it will take "10 years to get us back to where we were before the impasse started."
Dunn says SIU is preparing to nix 55 civil service positions starting Wednesday, and it's already given notice to more than 100 non-tenure track faculty to say that some may not have positions come fall.
They nonetheless bemoaned that that it comes with a 10-percent reduction from their last full year of funding back in 2015, given that it comes atop the past two years' cuts.
"I can't imagine what it would means for CSU because we have already taken so many cuts in a variety of areas," CSU's Lindsey said, noting that there is only one dispatcher for a 24-hour shift, and that the school is trying to increase enrollment after seeing a freshman class of only 86 last September.
Still, Eastern Illinois University Presidnet David Glassman said that had schools faced 10-percent cuts in 2015 instead of zero funding, "EIU and all the other universities would look very different today."
"There would have been no lack of confidence by prospective students and their families," he said, noting that EIU has seen enrollment declines since the impasse due to a lack of confidence and rumors about the schools' doomed future.
"And so the hypothetical is the sooner we pass a budget—a practical, stable budget to higher ed—we can reverse these trends," he said.
The Golden Apple program's CEO Dominic Belmonte said that the state-supported program has, for the first time in its 28-year history, postponed its summer activities and called a halt to its selection process. Though it has selected 300 eligible applicants from a pool of 1,200, it is not moving forward until "continuity, confidence and consistency can return."
Belmonte says Golden Apple provides a "sterling service" to Illinois by "adding to the quality of and the diversity in the Illinois teaching force" but that without funding, he plans to take the 25-strong staff to a "skeleton crew" of five.
In a potential sign that House Democrats aren't ready to embrace the Senate plan, committees held only subject-matter hearings on Sunday—meaning they didn't take any of the votes actually needed to advance the spending plan. Rather, Democrats met in private to consider their options. Thus far, no clear path forward has emerged.
During the higher education appropriation hearing, Rep. Sara Wojcicki Jimenez, R-Springfield, said she's already well aware of universities' suffering at the hands of the impasse.
"It's time for our committee to come up with a bipartisan solution. ... What is the plan?" she asked.
The committee's Democratic chair, Rep. Kelly Burke, D-Evergreen Park, had no answer.
Madigan has long insisted that if there's to be a tax hike, Republicans join with Democrats to vote for it. Republicans have, thus far, stood alongside Rauner.
Even at this stage, the Senate Democrats' tax plan faces the threat of a legal challenge.
The Liberty Justice Center—a wing connected with the conservative Illinois Policy Institute—says the proposed new taxes on satellite TV, streaming services, and laundry, dry cleaning, pest control, alarm systems, tattoos and piercings, are "unlawful."
"The Liberty Justice Center stands ready to immediately bring a lawsuit on taxpayers' behalf to have these unlawful taxes struck down," attorney Jeffrey Schwab said in a press release.
That echoes the concerns raised in a May 24 Department of Revenue memo.
In it, attorney Mark Dyckman writes that the plan may breach the uniformity clause because Senators chose five services to tax and left out hundreds of others. "Any tax that simply picks and chooses services at random to be taxed or exempt from tax runs this substantial risk of being unconstitutional."
Dyckman says the 1-percent tax on streaming services—when someone would not have to pay an equivalent tax when renting a movie from a video store—could be challenged under the Federal Internet Tax Freedom Act, which "prohibits states from imposing discriminatory taxes on electronic commerce." 
The memo also predicts that satellite service providers are likely to challenge the 5-percent tax on satellite service, which does not apply to cable companies.
As a candidate, Rauner campaigned on "modernizing" the sales tax, by expanding it to services. His platform in July 2014 said that "more than $600 million in new sales tax revenue can be generated while exempting medical services and many professional services like architects, accountants and engineers, as well as day-to-day items like Laundromats, day care centers, barber shops and animal care."
The tension created by the prolonged standoff was apparent heading into Memorial Day, when Senators will be back in Springfield.
House GOP Leader Jim Durkin said that he sent House Speaker Michael Madigan a request on Tuesday to meet about pensions but has only gotten "dead silence" in return.
"How do I negotiate ... when there's no one willing  to negotiate with us?" he asked in a speech Sunday.
Leading Democrat Rep. Lou Lang of Skokie took to the floor to rail against Rauner following a Chicago Tribune report that a Department of Children and Family Services office, under fire for investigators' handling of a abuse at the home where 17-month old Semaj Crosby died in April, was holding a contest that would award case workers who'd closed the most cases with gift cards.
"This cries out for some action" and an investigation, Lang said. It "speaks to dysfunction in DCFS. And in the governor's office. The governor ... is ultimately responsible for the action of each agency. Each action. And I haven't heard a word yet form the governor's office about what's going on in DCFS."
Follow Amanda Vinicky on Twitter: @AmandaVinicky
---
Related stories: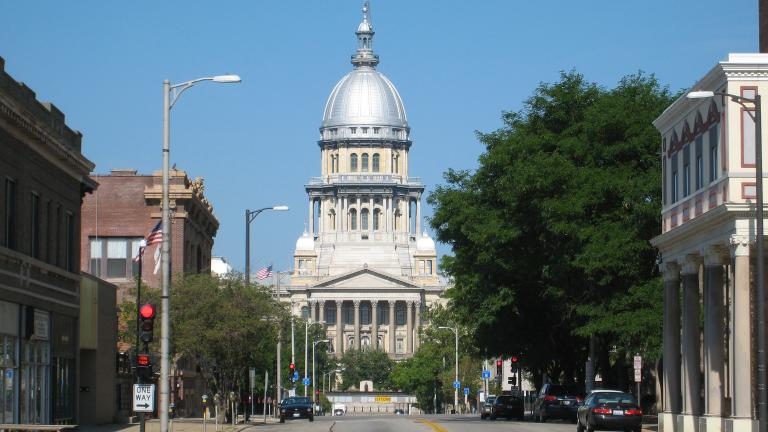 Lawmakers Adjourn as Budget Agreement Remains Elusive
May 26: A new round of finger-pointing played out as Illinois lawmakers left the capitol Friday for a mini Memorial Day weekend break.
---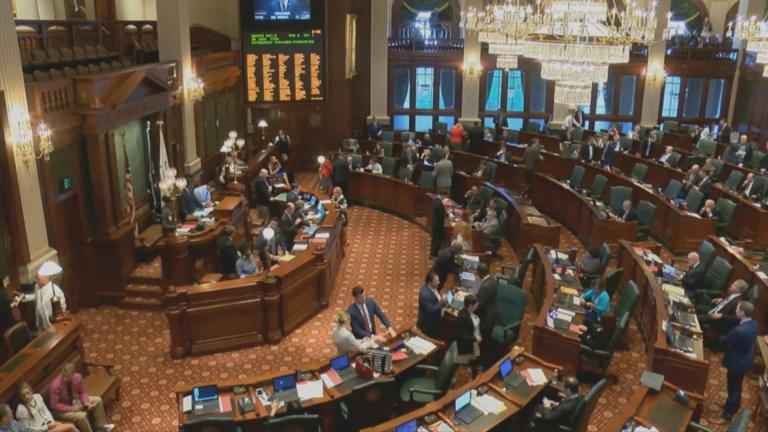 Illinois Budget Now in Madigan's Court
May 24: Illinois representatives Wednesday are beginning to vet the $37.3 billion spending plan – as well as the tax hike that would support it – passed a day prior by their Senate peers.
---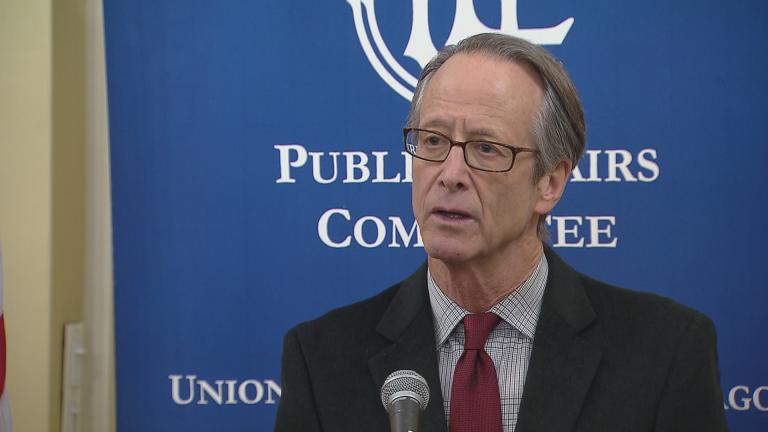 Civic Groups to Lawmakers: Don't Come Back Without Budget
May 24: Some high-profile civic groups are getting together to pressure state lawmakers to finally get a full-year budget done.
---