Some high-profile civic groups are getting together to pressure state lawmakers to finally get a full-year budget done. Who are they, and is the Senate plan the one they believe the governor should go with?
All of these groups, and some of them no paragon of tax and spend liberalism, are calling on the House to take up the Senate plan and the governor eventually to sign it. The groups calling for this Wednesday include the Civic Federation, Better Government Association, Metropolitan Planning Council and the Sargent Shriver National Center on Poverty Law.
Perfection is not the object, it's having any kind of budget in place at this point. If not, the backlog of bills could reach a staggering and unprecedented $20 billion. And 58 percent of next year's spending will simply go to pay down this year's overdue bills. That's why the call Wednesday was stark: do not come back from Springfield without a budget.
"Get together with the governor and pass a balanced full-year budget," said the BGA's Andy Shaw. "Not a piecemeal budget, not a selective, favoritism budget. Don't come home from Springfield without a balanced, full-year budget."
The Senate plan calls for raising $5.4 billion in taxes and cutting about $3 billion. The civic groups say that it took courage to pass, that it's the first realistic blueprint in two years, and that it could be improved, but must be taken up.
"It's a great step that the Illinois Senate took in passing the basic framework for what a budget could look like," said Laurence Msall of the Civic Federation. "All of us here hope the House will take it up and improve it. The governor has the opportunity to weigh in or sign it with his amendatory veto or veto."
Meanwhile, Msall says that the governor's desire to freeze property taxes must be met with an explanation on how schools will be adequately funded.
And the budget impasse has been especially tough on the state's Medicaid system. According to John Bouman of the Sargent Shriver Center, the state is reimbursing doctors for Medicaid treatment at a rate of about 30 percent. It prompted a lawsuit to have the state prioritize those payments. There was a hearing Wednesday where even the judge acknowledged that it's a hard thing to do because the state is simply out of money.
"It's a very important system that delivers healthcare to 3 million in this state, and it's about to crumble. Doctors will get out of the system and patients will lose their healthcare," said Bouman. "The hearing wasn't to contest any of that, but to say, well, we need to make pension payments and make payroll and pay general state aid, and if we don't make the Medicaid payments, we're going to not have to make some of those other payments."
There could be a ruling on the Medicaid case next week.
And like last year, newspaper editorials have coordinated to get in on the act. The Chicago Sun-Times, the Carbondale Southern and Springfield's State Journal Register all ran with editorials entitled "unacceptable."
We'll see if any of this pressure moves the needle.
Follow Paris Schutz on Twitter: @paschutz
---
Related stories: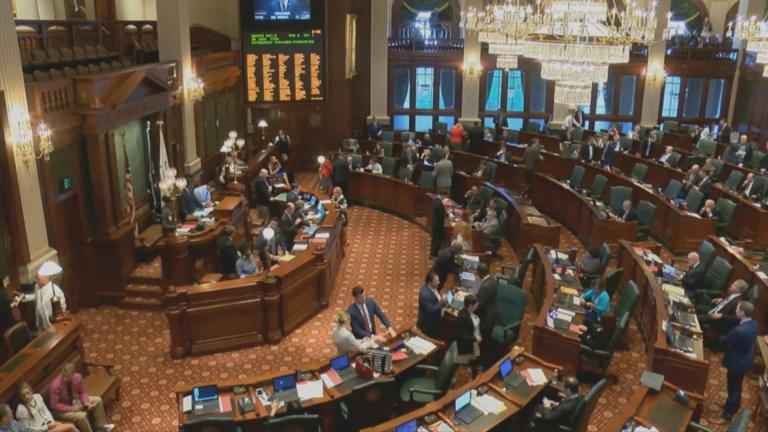 Illinois Budget Now in Madigan's Court
May 24: We go live to Springfield for the latest sparring over the state budget.
---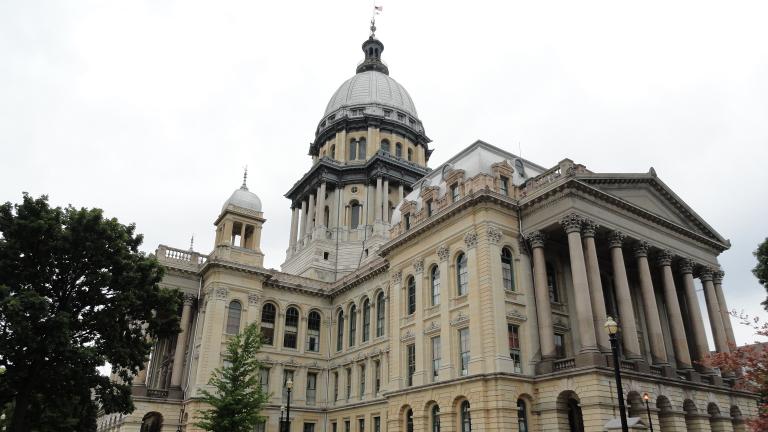 Illinois Senate Passes Budget, Tax Increase
May 23: Democrats in the Illinois Senate on Tuesday passed what could be the state's first complete budget in two years and a revenue package that includes a 32-percent increase in the personal income tax rate.
---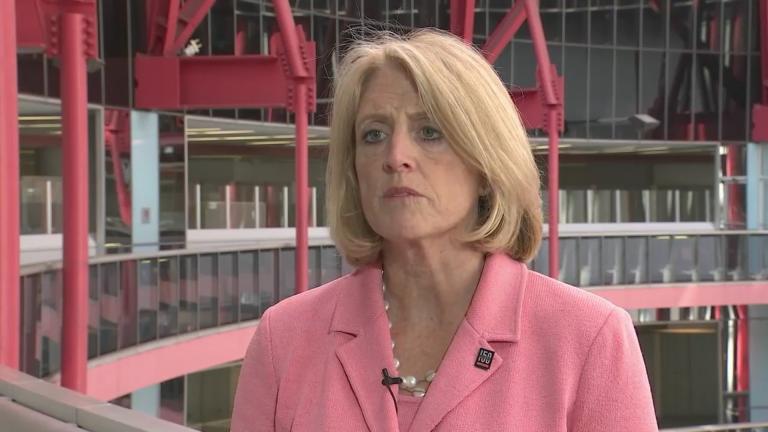 Business Group Recommends Tax Hikes, Governor's Office Responds
May 22: Eight billion dollars in new revenue. That's part of the surprising prescription for Illinois' fiscal troubles, outlined in a report by some of Illinois' premier business leaders.
---