Donald Trump will make his first overseas trip as president on Friday.
The international trip comes after a week that's seen his administration dealing with a dizzying array of stories centered on the investigation into Russian collusion with his campaign.
Trump will visit countries, heads of state and organizations that in the past he's either criticized or insulted. The itinerary includes stops in Saudi Arabia and Israel (where the president will also meet with Palestinian leaders). From there, it's on to the Vatican, a meeting of NATO members in Belgium and a G-7 summit in Sicily.
It's an eight-day trip fraught with many challenges, not least of which is whether the president will be able to hit the reset button on comments he made before and during his campaign.
"You'd think it would cause him all sorts of problems, and that the Saudis and other Islamic states would be angry for his comments during the campaign – after all, he said that Islam hates us," said John Mearsheimer, the R. Wendell Harrison distinguished service professor of political science at the University of Chicago. "But the Saudis, who are the key players here, are willing to overlook these comments. They're rolling out the red carpet for President Trump, and the main reason is they think they can work with Trump. They think Trump is more sympathetic to them than Obama was."
But Mearsheimer questions the wisdom of the White House's interest in creating a coalition of Sunni states. "Creating an alliance that the Saudis basically lead, what role does America play? … If you create an Arab NATO where the member states, not us, do the heavy lifting, doesn't that diminish our importance?"
"The first couple of overseas trips for presidents are always very difficult. Particularly when their party has been out of power for a while, or when – such as with President Trump – they choose to not have people with a lot of White House experience working in the White House," said Cécile Shea, a nonresident senior fellow on security and diplomacy at the Chicago Council on Global Affairs.
"The people around him have no idea how difficult foreign trips are, how complicated the logistics are, how exhausting they are. I think he's grossly overscheduled, first of all. It would have been enough just to go do the NATO meeting and the G-7 meeting," she said.
Shea says many of the pitfalls for a president's trip abroad are procedural matters that his staff of Washington outsiders doesn't have experience navigating. And she thinks it's unwise for a president to visit Israel during their first year in office. "There are too many issues to learn, too many people to understand. If he can get through Israel with no major flubs, that will be a success, frankly."
Trump's visit to Israel is also complicated by recent reports that he leaked intelligence shared by the Israelis to Russian officials during their visit to the Oval Office. But Mearsheimer doubts the Israelis will make any public statements on the issue.
"I think everybody fully understands that Trump made a mistake here, and there's really nothing to be gained from the Israeli point of view by pounding Trump over the head on this issue," Mearsheimer said. "The $64,000 question there is what he'll do with the two-state solution. There were indications early on when Netanyahu came to the U.S. that he really was not committed to the two-state solution. Those comments were sacrilegious to the foreign policy establishment. The two-state solution is something virtually every president embraces. He didn't do that. Now the indications are moving back in that direction."
Shea says that Trump also faces the challenge of using extremely specific and diplomatic language when discussing Israel. "For example, when President Clinton accidentally said the wrong thing about the right of refugees to return to Israel, refugees from the 1948 war. He's very sophisticated on Israel, he realized right away that he made a mistake and retracted it. But those of us working in the business at time, I tell ya, it was three months of chaos trying to walk back a single sentence the he made a small mistake on," Shea said. "The danger in going to Israel for someone like President Trump, who hasn't been deeply enmeshed in these issues for decades is that he might say something slightly off and therefore become a distraction for the rest of trip."
Irrespective of any specific challenges the president faces on this trip, Mearsheimer says the bigger problem is Trump's difficulty in "coming up with a clear message. One day, he states one view or position, the next day he changes it," Mearsheimer said. "(The White House wants) to work hard to get him to stay on message, but it's not easy keep someone who shoots from the hip on message, as we already know." 
---
Related stories: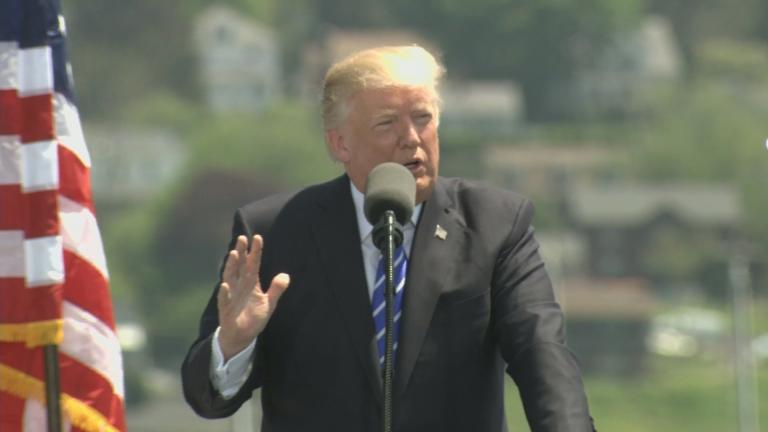 Obstruction of Justice? Former Federal Prosecutors Weigh In On Trump
May 17: A memo written in February by former FBI Director James Comey raises new questions about the presidency of Donald Trump. Two former assistant U.S. attorneys join us in discussion.
---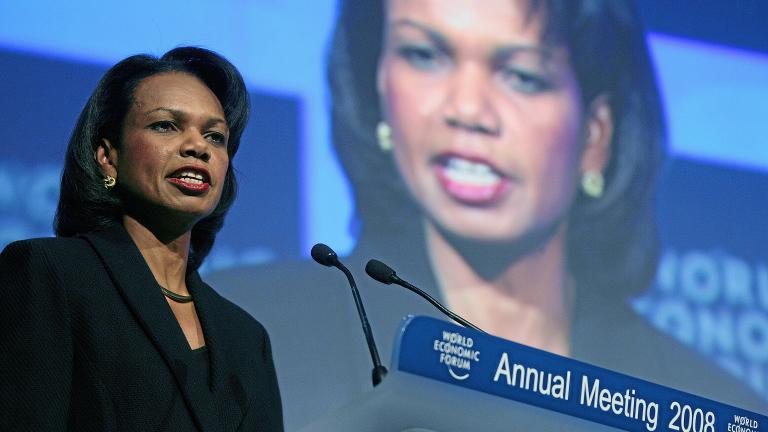 Condoleezza Rice Weighs in on Trump Administration, Foreign Policy
May 16: The former secretary of state speaks with Chicago Tonight during a one-on-one interview.
---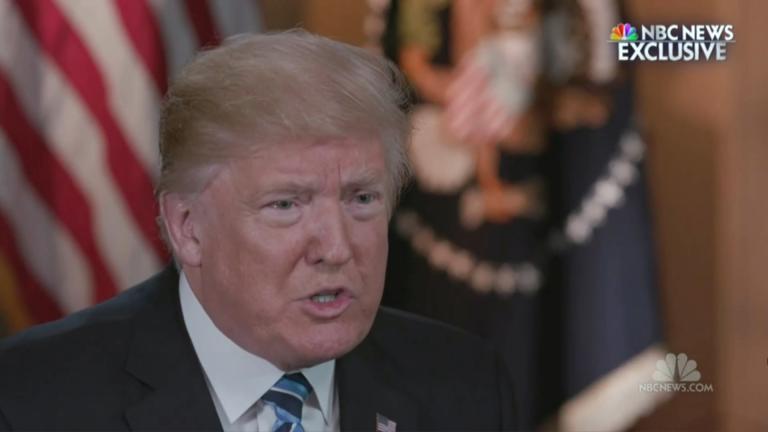 In The Wake of Comey Firing, Should a Special Prosecutor be Hired?
May 15: Seventy-eight percent of Americans think a special prosecutor should be appointed to investigate Russian meddling in the U.S. election, according to a new NBC-Wall Street Journal survey.
---