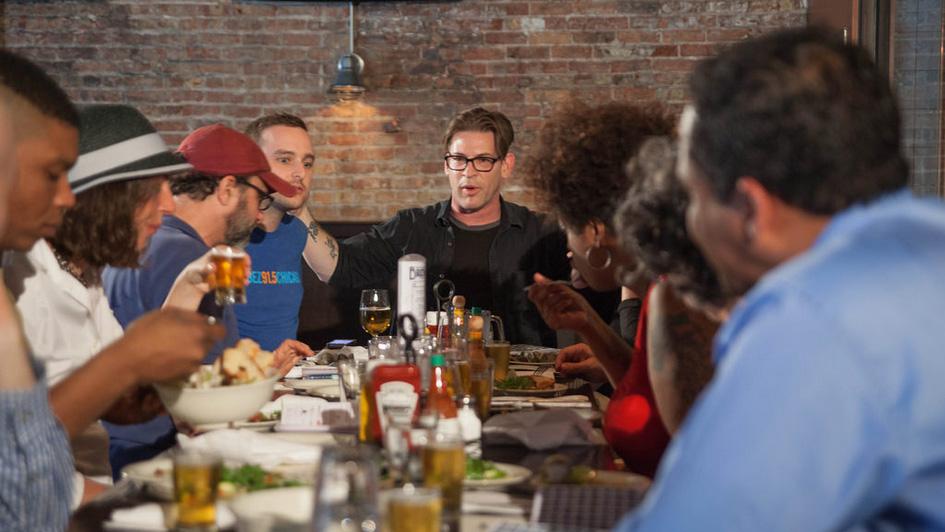 On the Table conversations take place Tuesday at restaurants, organizations and homes throughout the Chicago area. (Courtesy of the Chicago Community Trust)
More than 5,000 conversations across the Chicago area are set to take place Tuesday as part of the Chicago Community Trust's On the Table initiative.
The annual forum, now in its fourth year, is "designed to elevate civic conversation, foster new relationships and inspire collaborative action." Held over breakfast, lunch and dinner, discussions will address and look for solutions to community issues such as homelessness, gang violence and mental health care. Many of the events are open to the public.
In Uptown, Emmanuel Abidemi, the owner of West African restaurant Iyanze, hosts a discussion at 6 p.m. on the topics of homelessness, affordable housing and gang violence. More than 100 people have already RSVP'd for the event, and more are welcome. Food is available for purchase; those interested in attending are encouraged to call the restaurant for more information.
A conversation about refugees takes place in West Rogers Park, hosted by Iraqi Mutual Aid Society Executive Director Laura Youngberg. In addition to learning what it's like to be a refugee in Chicago, residents can learn how to become part of the assimilation process. The conversation includes a complimentary dinner of Turkish fare.
In Old Town, Dr. Patricia Walker, a clinical psychologist at Northwestern Memorial Hospital, facilitates a panel on mental health care and the stigma surrounding it at Le Pain Quotidien. Food is available for purchase.
"It brings people together to share ideas and solutions, which is more effective than trying to accomplish something on your own," said Dr. Mark Heyrman, a clinical professor of law at the University of Chicago who is planning to talk about mental health policy on Tuesday evening.
Following the conversations, the Institute for Policy and Civic Engagement at the University of Illinois at Chicago will analyze notes taken by facilitators and surveys that participants are asked to complete to determine the impact of the conversations.
In 2016, more than 55,000 people attended the 3,500-plus conversations that were hosted in the area. The subsequent UIC report found that around 75 percent of respondents indicated they had a better understanding of issues following the conversation.
Youngberg says she feels inspired by the number of conversations set to take place.
"Though there are many challenges we're facing, it's really hopeful for the future of Chicago that there's so much energy and enthusiasm for trying to address them."
Those interested in hosting "On the Table" discussions can register online and pick up a tool kit offering tips for facilitating discussions at The Chicago Community Trust until 5 p.m. Tuesday. A list of events that are open to the public are included on the foundation's website.
---
Related stories:
Is Hate on the Rise in America?
May 11: The Chicago Police Department documented 72 hate crimes in 2016 – a 20-percent spike compared to 2015. That increase falls in line with hate crime upticks in other large U.S. cities, like New York City, Los Angeles and Washington, D.C.
---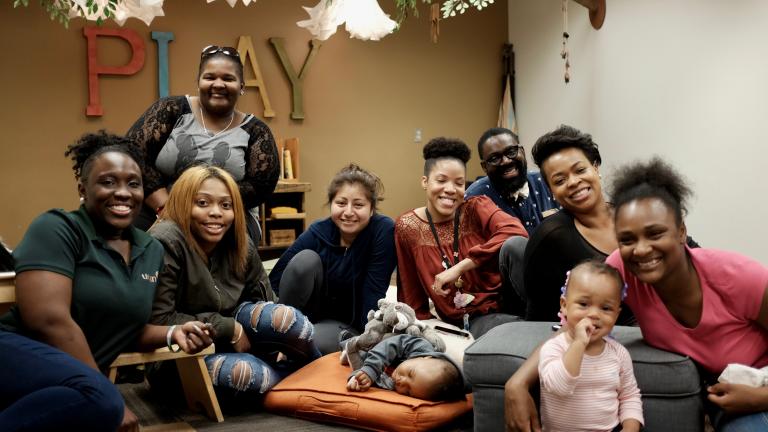 WePlay Offers Safe Space, Community at Chicago Children's Museum
May 2: Five years ago, Saleem Penny decided to create a program offering safe play spaces in Chicago to young parents and their children. Learn about WePlay, which just wrapped up its first session.
---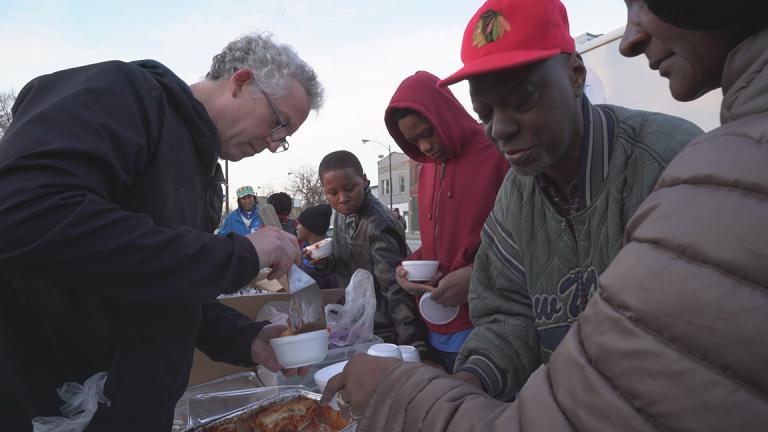 The Night Ministry Offers Aid, 'Human Connection'
May 2: Chicago Tonight rides along with the Rev. Faith Miller and the rest of the Night Ministry for a scheduled stop in the Back of the Yards neighborhood.
---