April showers bring the perfect weather for spring planting. The past several weeks of cold, wet weather have been ideal for planting spring crops, like lettuce, radishes and peas, says The Organic Gardener Jeanne Nolan.
"They thrive in this weather and the seed germinates in this weather," said Nolan. "These plants prefer this kind of weather. It is perfect spinach weather."
While we may not enjoy the cool weather, lettuce and other greens will "because there is no pressure from bugs or stress from the heat."
Nolan joins host Phil Ponce in the WTTW garden to plant our spring crops. (Find out all the crops we're planting here. You can also get details on how to plant them and the best times to plant).
And if you've decided to dig into gardening for the first time this season, find everything you need to get started here.
Viewers will once again have the say in what we grow for 2017 – below, vote for the tomatoes, okra and herbs we'll plant on May 25.
---
---
---
Related stories
Not sure how to start your garden? With help from Jeanne Nolan and her team, we will guide you through the process from selecting a site for your garden to staking crops and everything in between.
---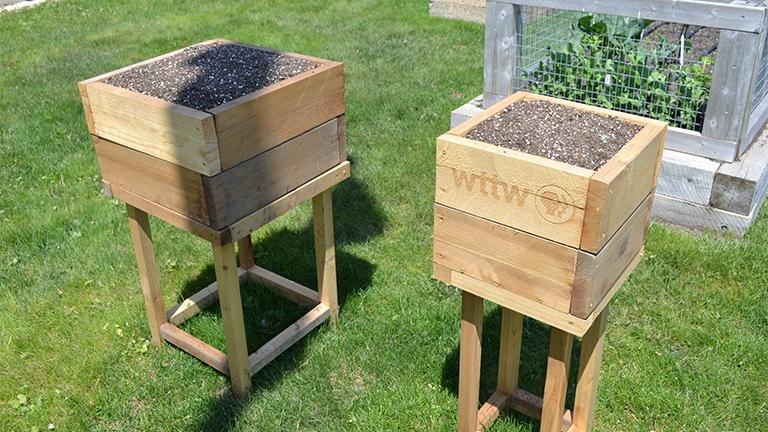 Strategies for Container Gardening
If you're one of the many Chicagoans living in an apartment or condo with limited outdoor space, growing your own food can seem like a challenge – but, Jeanne Nolan says, anything you can grow in the ground can be grown in a container with just a few adjustments.
---
Ask Jeanne Nolan and The Organic Gardener crew.
---