From "Top Chef" to Best Chef, Sarah Grueneberg has had quite the career. The chef and owner of Monteverde has cooked on two reality TV shows and was one of two Chicagoans to win a James Beard Award on Monday night.
Often dubbed as the "Oscars of the food industry," the James Beard Foundation Awards ceremony recognized Grueneberg in the Best Chef: Great Lakes category—a category fully stocked with Chicago chefs.
The other local to win big that night was Rick Bayless in the Outstanding Restaurant category for Topolobampo.
The theme of the ceremony was social media's relationship to chefs and restaurants, which Grueneberg said she has used to improve her cooking.
When she was executive chef at Spiaggia Restaurant, Grueneberg said she remembers having to base a tasting menu off of the city of Sicily—a place she had never visited.
"I was able to connect with people there through Twitter and through their blogs, and learn a lot about their cuisine, which otherwise wouldn't be available before social media," she said.
And beyond finding recipes and techniques, she said "cooking and food is also enjoyed visually, and that's where social media works really well."
The Houston native also has experience beyond online platforms: Grueneberg was runner-up on season nine of Bravo's "Top Chef," and is currently battling in a cook-off in the Food Network's "Iron Chef Gauntlet."
Eddie Arruza catches up with Grueneberg to talk about her big win, and working her way up from line cook to owning her own restaurant.
Bonus: Get the Monteverde recipe for Gnocchetti Sardi con Pomodoro. 
---
Related stories: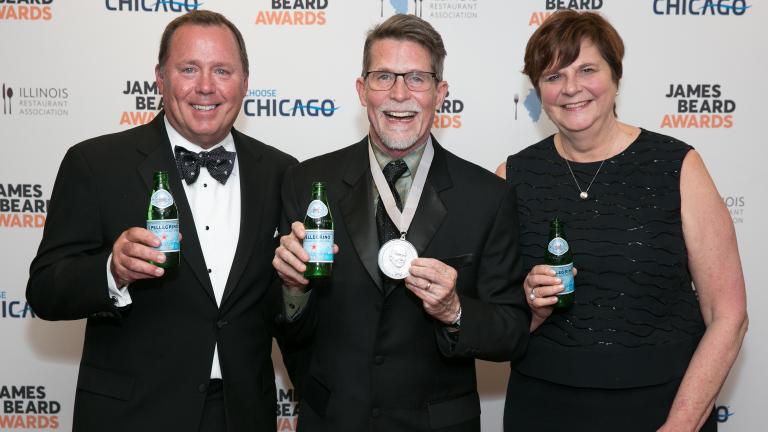 Rick Bayless, Sarah Grueneberg Win Awards at 'Oscars' of Food Industry
May 1: The who's who in American cuisine descended on Chicago's Lyric Opera House for the 2017 James Beard Awards.
---