Emily Miller, left, and Kimberly Jung discuss their company Rumi Spice in 2015. (Courtesy of Rumi Spice)
After serving tours in Afghanistan, attending Harvard Business School and launching a business in Chicago, Emily Miller and Kimberly Jung faced another, daunting challenge: pitching their company Rumi Spice to potential investors on the ABC reality TV show "Shark Tank."
"What we're really excited about is getting the story of Rumi Spice out there," Jung said.
That story is as far-reaching as it is unusual.
After returning from deployment and enrolling in business school, longtime best friends Miller and Jung received a call from their friend Keith Alaniz, who was still deployed in Afghanistan. Alaniz had met a farmer who had started growing saffron as a crop, but there was a problem: The farmer hadn't found any buyers.
A few months later, Miller, Jung and Alaniz launched Rumi Spice—a business that brings saffron from Afghan farms to some of the finest restaurants in the U.S.
Why saffron? It's known as the world's most expensive spice, coming in at $1,500 per pound. The colorful, string-like spice is often found in rice-based dishes like paella, and is a common ingredient in Indian desserts. But more than that, it's a viable alternative to farmers in Afghanistan who grow poppy for opium.
In a Chicago Tonight story that aired last April, Jung and Miller said the average Afghan farm family makes $500 a year. Growing saffron for Rumi brings them about $2,000 a year.
"We are very proud for our service and very proud of our fellow service members, but we wanted to continue that service through a different avenue, which was through business," Jung told Chicago Tonight last year.
When launching the company in 2014, the founders decided to apply to "Shark Tank" to gain financial backing for their goals.
Three years later, they got the green light from ABC to present their business model to the show's "sharks"—investors Mark Cuban, Lori Greiner, Barbara Corcoran and Robert Herjavec—who would decide whether or not to invest in the company.
"At the heart of what we do, it's about Afghanistan and the farmers, and all the amazing work they do," said Alaniz, who oversees operations from overseas.
The three-year delay in making a "Shark Tank" pitch hasn't appeared to have hindered the company's growth.
According to Jung, Rumi Spice has become the largest employer of Afghan women in the Chicago area, accounting for more than 3 percent of Afghanistan's agricultural output. They now work with 94 farmers, up from 11 when the business first began.
And yet they have their sights set higher still.
"We'd like to be the premier saffron supplier in the world," Jung said.
The pre-taped episode of "Shark Tank" featuring Rumi Spice will appear at 8 p.m. Friday on ABC. 
---
Related stories: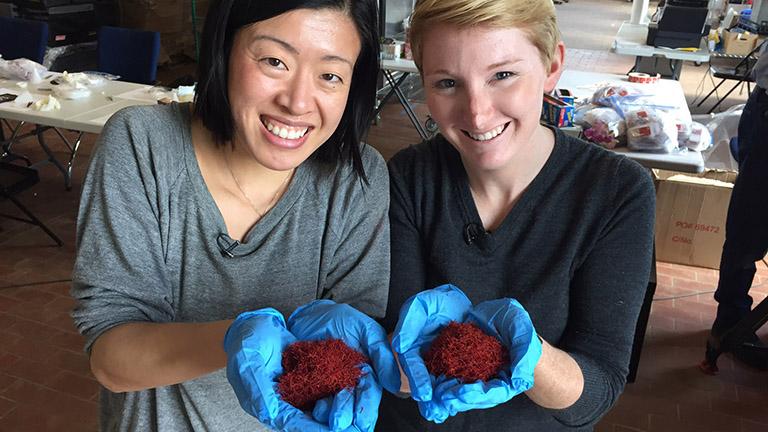 Chicago Veterans Aim to Cultivate Peace in Afghanistan Through Farming
April 5. 2016: Could a spice help rebuild Afghanistan? Could it decrease the production of poppy for opium? Meet three Chicago war veterans who have started a business with these goals in mind.
---
West Side Factory Aims to Beat the Pants Off Apparel Industry
Feb. 28: We visit a small company in Garfield Park that is hoping to revive the Chicago apparel industry with a combination of American materials and immigrant know-how.
---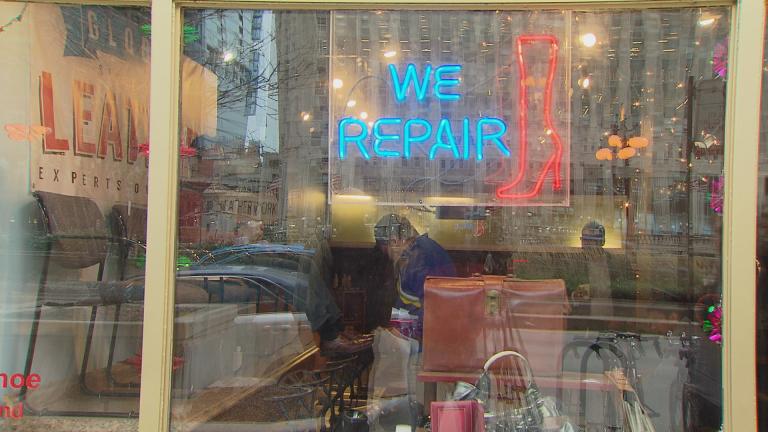 Shoe Repair Dynasty: A Dozen Cobblers Across 3 Generations
Feb. 6: An 83-year-old cobbler inspires a shoe repair dynasty that spans three generations.
---