Like any garment factory, the clothing that comes out of this Northwest Side warehouse is carefully inspected for quality before getting shipped out to customers. When a flaw is spotted – a stain, a missing button or a broken zipper – the item is pulled off the line and tossed into a bin for recycling.
But Cradles to Crayons, a Boston-based nonprofit organization that opened a Chicago location last spring, isn't a garment factory. It's a giving factory. Here, the clothing is donated, the workers are volunteers and the customers are Chicago children in need.
Executive Director Bernard Cherkasov says that Cradles to Crayons' pickiness serves a purpose.
"Our model is that quality equals dignity. We want kids on the other end who are receiving these coats or shoes or pants to feel proud to wear them," he said.
"So we want to make sure that they're in great condition, that the zipper's working, the buttons are still on, that there are no rips or stains before we pass it on to the kid."
Cherkasov says their model allows families who have plenty to serve families in need. "Kids grow up so fast and by the time they've grown out of their coat or their shoes or their sweater, the item is still in great condition but they can't fit into it anymore, so we provide a new loving home for that article of clothing."
For the most part, the factory runs on volunteers who sort clothes, clean toys and package books. And it's not just the physical condition of the items that matters.
"If it doesn't meet our criteria because it's in new condition but may have religious affiliations to it, or may say 'Daddy's special girl' or 'Happy Hanukkah,' it might work for my daughter but it might not work for a kid that we serve," he said. "So we find another charity that will be able to use that and nothing ends up in a landfill."
Corporate, school and neighborhood volunteer groups shop the shelves of sorted clothing to create packs for children that include enough outfits to last a week, as well as pajamas, books, school supplies, even toys. They learn about the kids they're shopping for – everything from clothing sizes to reading level and interests – from the shelters, schools and others who work directly with children in need, like SGA Youth and Family Services in Roseland. 
"We had a family who had two children and they were completely burnt out, they lost everything in their home. I contacted Cradles to Crayons and in less than 24 hours, they had a full wardrobe for the kids, books, bookbags, school supplies," SGA program coordinator Zenobia Williams said. 
"I went to pick them up to take them to a temporary shelter and I noticed that the young man about 14 years old, he was very quiet – he didn't smile, he had his head down, he was really really sad. The next day I showed up at the school with the package for the mother to take to the kid. I saw him the next day skipping! A 14-year-old with a new coat on, backpack, new shoes, everything. He was a completely different person.
"To actually see a child go from being withdrawn to skipping with his new coat on and the backpack, I don't even know what else I can say. It brings tears to my eyes, actually, it really does, because I'm so passionate about the kids that I work with, and Cradles to Crayons has really made a difference in their lives. And I see it."
SGA Regional Director Lisa Sargent-Davis says their partnership with Cradles to Crayons has allowed her staff to make better use of their resources.
"We have over 26 programs and we're in over 100 Chicago Public Schools. Services range from reducing infant mortality to early childhood education, truancy prevention, a young mothers' program—you name it, we do it," she said. "Before Cradles to Crayons, we were tasked with doing drives to help the community, but now that we have partnered with such a wonderful organization, it really gave us an opportunity to help out those individuals between the ages of zero to 12 years."
Cherkasov says that working through agencies like SGA, who have established a presence in their community, means kids feel comfortable receiving help. "What we really want a kid to feel is love, and empowerment, and care on the other end, so that kids can focus on being kids," he said. 
---
Related stories: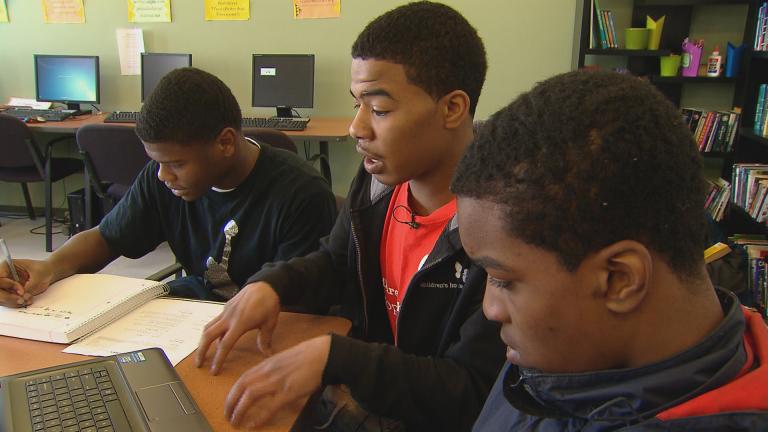 New Investment Helps Young Chicagoans Find Their Opportunity
March 27: In an effort to curb violence, Mayor Rahm Emanuel has directed resources to expand mentoring programs in Chicago Public Schools. A new effort is targeting young men and women who aren't in school.
---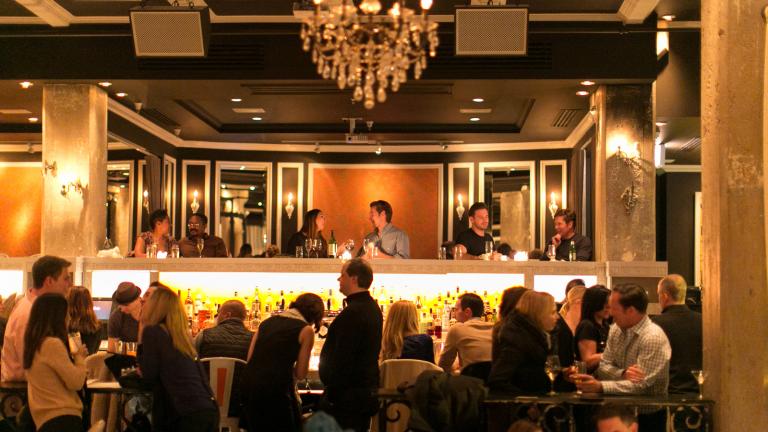 Local Restaurants 'Go Blue' to Raise Awareness, Funds for One Hope United
March 24: Throughout the month of April, nearly two dozen Chicago-area restaurants will offer special menu items to raise awareness and funds for child abuse prevention programs.
---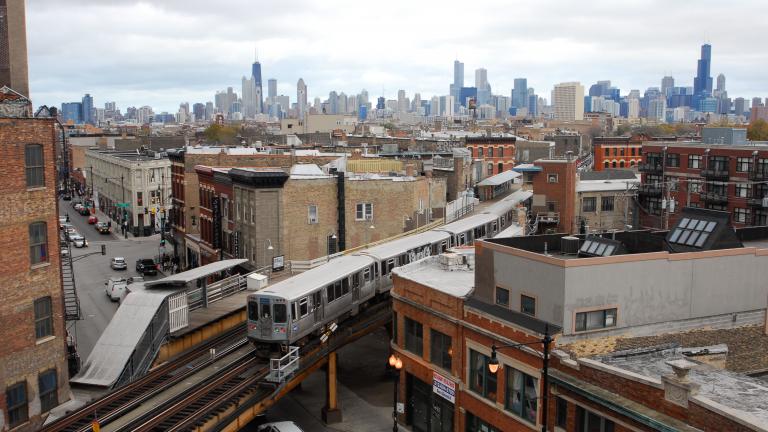 Chicago Expands 'Day for Change' Homeless Program
March 15: The city is allocating $540,000 toward a program that offers temporary work to hundreds of Chicagoans who are struggling with housing and economic stability.
---