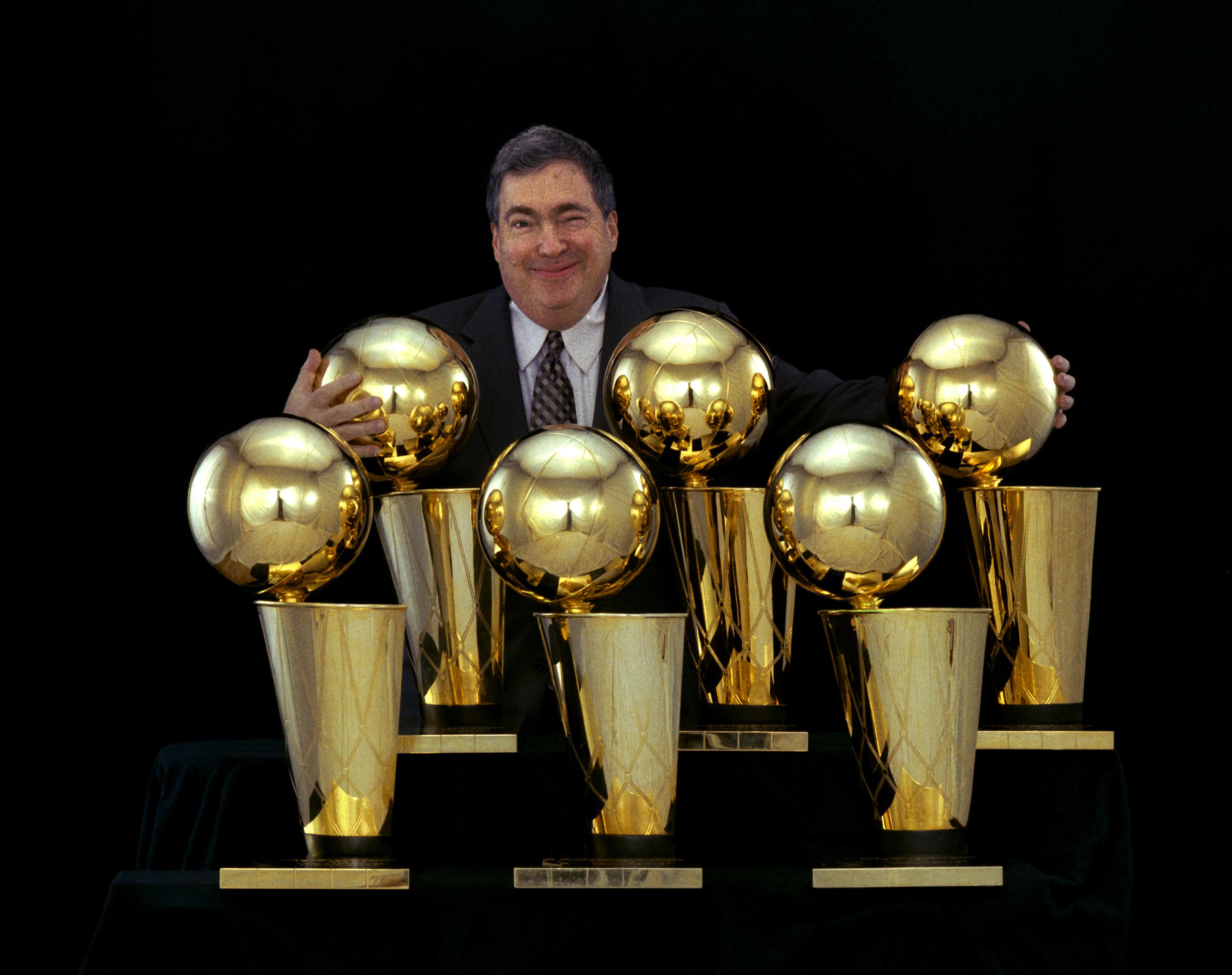 Jerry Krause died Tuesday. He was 77 years old. (Courtesy of Chicago Bulls)
There was a time when Chicago sports teams were synonymous with losing. This week, the city lost two men who helped change that perception.
Jerry Krause put together Chicago Bulls teams that won six NBA Championships in eight years. He was always dogged by the fact that he took over the team's basketball operations in 1985, a year after someone else (Rod Thorn) drafted Michael Jordan. But Jordan would not win a championship alone. Krause picked Scottie Pippen and Horace Grant in the 1987 NBA draft, and hired Phil Jackson as an assistant coach (later elevating Jackson to head coach), in moves that helped Jordan and the Bulls win their first three championships (1991, '92 and '93).
When Jordan came back from his mid-career retirement, Krause surrounded him with an almost entirely different cast of characters, including Dennis Rodman, and the team went on to win three more titles (1996, '97 and '98), setting a then-NBA record with 72 regular season victories in 1996.
"Jerry was one of the hardest working guys I have ever been around, and he was one of the best talent evaluators ever," said Bulls Chairman Jerry Reinsdorf in a statement. "He truly was the architect of all our great teams in the '90s."
For years, Krause was maligned by both players and fans. His rumpled appearance and lack of polish in front of the media may have led to unfair criticism. But the record bears out the fact that Krause presided over perhaps the most successful run of any team in Chicago sports history.
In 1996, after the team's fourth title, Krause and Reisndorf visited with Phil Ponce on Chicago Tonight. Ponce referred to the previous night, when Krause was cheered by fans as the team accepted the championship trophy. Ponce reminded Krause that he hadn't always been a fan favorite.
"It was nice, but certainly I feel like through the years, the fans of Chicago are great fans, and if there are some people out there that don't understand what's going on, and they boo, why that's a small … minority, and I don't worry about those people," said Krause.
Video: Jerry Krause and Jerry Reinsdorf appear on Chicago Tonight in 1996.
---
Krause died Tuesday. He was 77 years old.

While Krause put together a dynasty, another Chicago sports executive who passed this week gave hope to hopeless fans, even if he never was able to lead his organization to the very pinnacle of his game.
Dallas Green came to Chicago after the 1981 baseball season; hired away from a Phillies organization where he led the team, as manager, to the 1980 World Series championship. The Tribune Company, which had just purchased the Cubs, installed Green as executive vice president and general manager.
He was known as a fiery leader, who a few years earlier reportedly said "I express my thoughts. I'm a screamer, a yeller and a cusser. I never hold back."
In 1987, Green talked about his volatile personality with John Callaway on Chicago Tonight.
"When (I) first got here, I popped off a lot. I used my big mouth to good advantage. And it was with some bravado, and yet it was … what I knew about Dallas Green and how I had to go about things. I had to get somebody's attention, that what had happened in the past in the Chicago Cubs organization was not acceptable," said Green.
Video: Dallas Green appears on Chicago Tonight in a 1987 interview with John Callaway.
---
Green built a team which would make it to the post season (in 1984) for the first time in 39 years. Dreams of a World Series appearance vanished through the legs of Leon Durham in a San Diego playoff game, but that's a story for another day. Nevertheless, the loveable losers image was broken, however briefly, and Green was the man chiefly responsible.
"Dallas Green had an eye for talent," said Cubs Chairman Tom Ricketts in a statement. "Our fans can credit him for acquiring and drafting several of the most accomplished players to wear a Cubs uniform, including Hall of Famers Andre Dawson, Greg Maddux and Ryne Sandberg, as well as All-Stars like Shawon Dunston, Mark Grace and Rick Sutcliffe."
Green died Wednesday at the age of 83.
---
Related stories: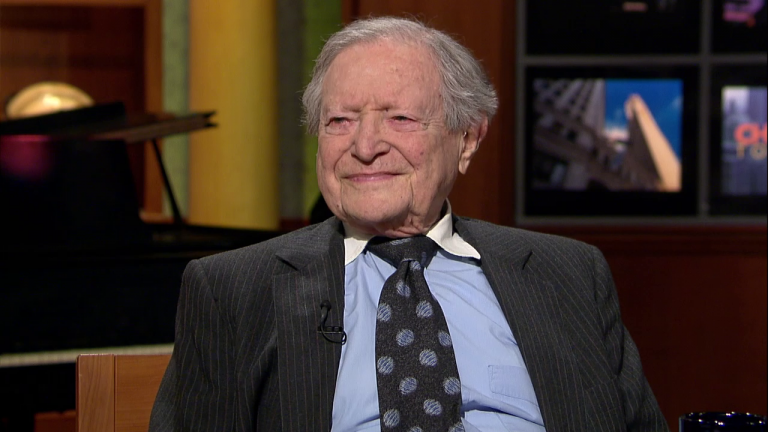 Rabbi Herman Schaalman, Interfaith Leader, Dies at 100
Feb. 2: We remember Rabbi Herman Schaalman, a Holocaust survivor and legendary interfaith leader who late in life gave up his belief in God.
---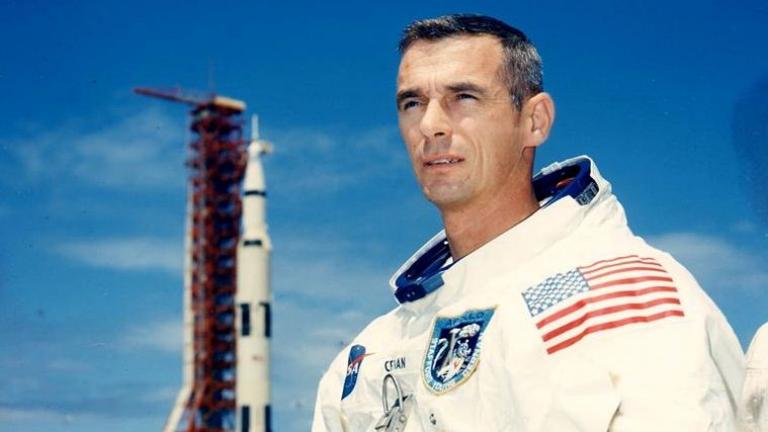 Eugene Cernan, Last Man to Walk on the Moon, Dies
Jan. 16: The Chicago native died Monday afternoon at the age of 82.
---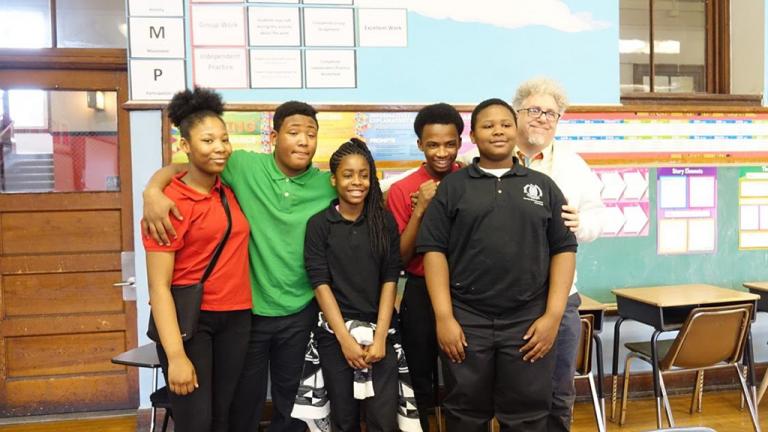 Chicago Documentary Filmmaker Killed in Ugandan Bus Crash
Dec. 28: David J. Steiner died Monday while travelling through a small Ugandan village. He was there to screen his film "Saving Barbara Sizemore," a documentary made with Englewood teens about their fight to keep their charter school open.
---