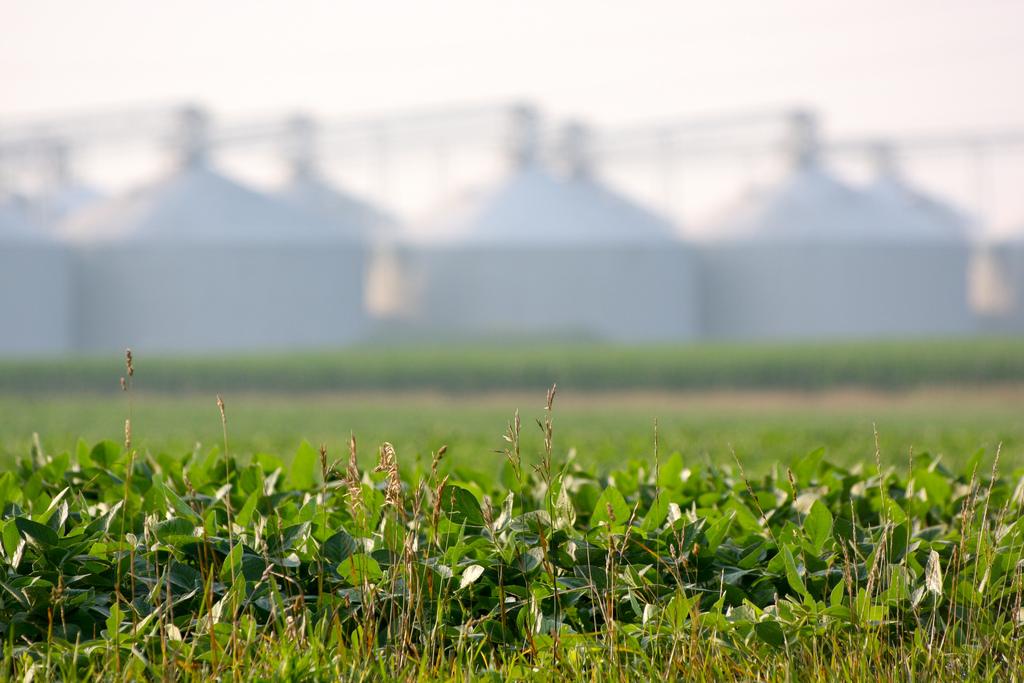 (Kevin Dooley / Flickr)
Relaxing trade barriers between the U.S. and Cuba could unlock millions of dollars in exports for Illinois agriculture producers, estimates show, and industry advocates are optimistic such a change is coming.
In January, U.S. Rep. Rick Crawford of Arkansas introduced a resolution called the Cuba Agricultural Exports Act, which would allow U.S. agricultural exporters to extend credit to Cuban buyers. Currently, U.S. companies are prohibited from offering credit to Cuban entities under the U.S. embargo, which has been in effect since 1960.
In 2000, Congress passed the Trade Sanction Reform and Export Enhancement Act, opening trade of certain agricultural commodities and medicinal products. The U.S. has since authorized $4.5 billion in sales of agricultural goods to Cuba, according to U.S. Census Bureau Foreign Trade Reports, with a significant portion from Illinois.
According to the Illinois Soybean Growers, at least 20 percent of Cuba's soy and corn imports from the U.S. come from Illinois. At the peak of U.S. corn and soy exports to Cuba in 2008, ISG estimates Illinois provided $66 million in corn and soy exports to the Caribbean island.
"I look at Illinois as one of those states that could be a driver in Cuba's economy," said Paul Johnson, executive director of the Illinois Cuba Working Group, which formed in 2013 at the request of the Illinois General Assembly to strengthen trade relations with Cuba.
On Monday, members of the Illinois Corn Growers Association – which is part of the working group – were scheduled to meet with officials at the Cuban Embassy in Washington to discuss trade opportunities.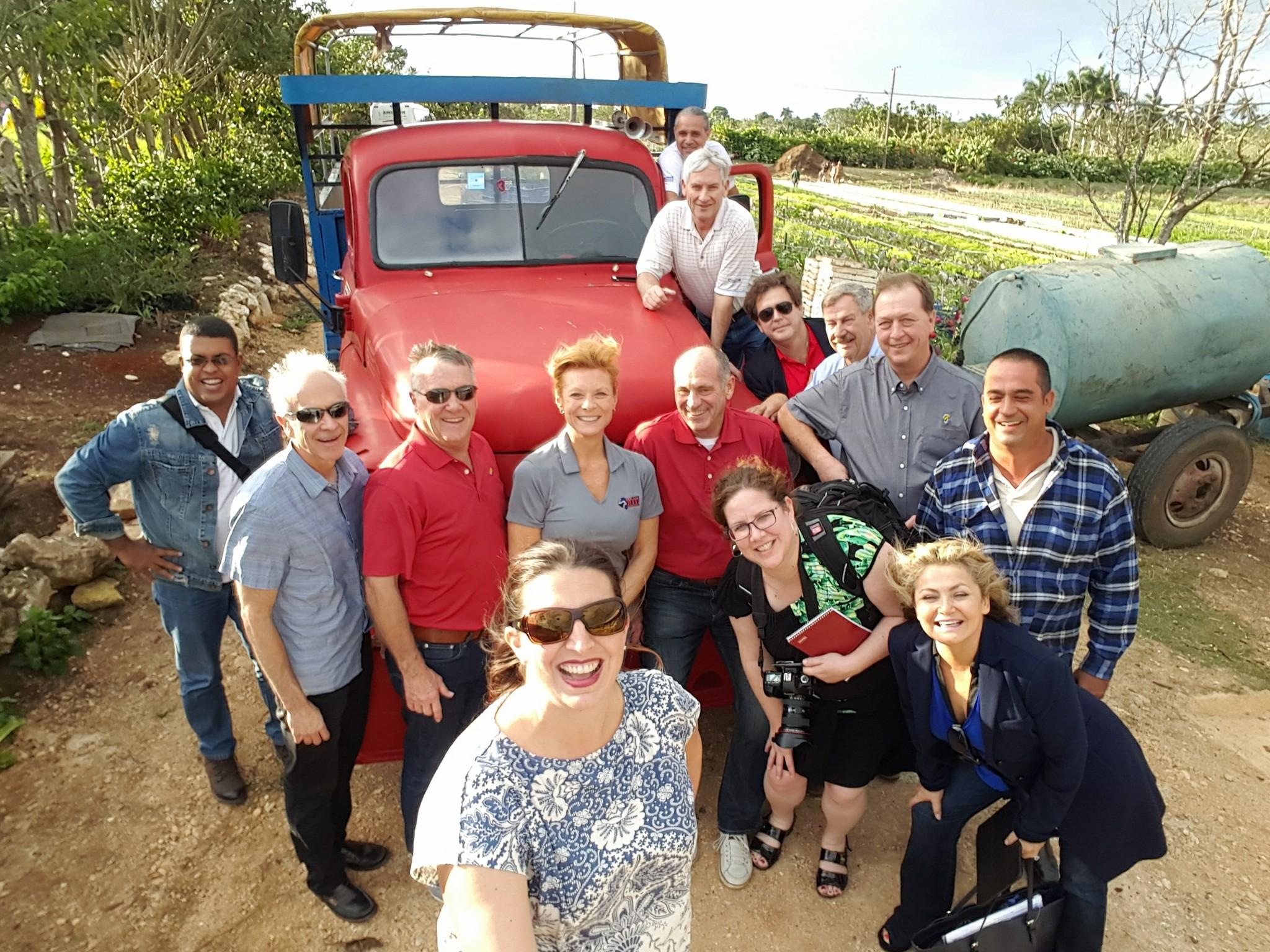 Members of the Illinois Corn Growers Association on a trip to Cuba in January. (Tricia Braid / Facebook)
According to the Illinois Farm Bureau, also part of the working group, Illinois ranks sixth among U.S. states for lost opportunities to its agriculture sector because of the U.S. embargo with Cuba. 
The proposed legislation comes at an important time for the agriculture industry. U.S. agricultural exports to Cuba fell to $148.9 million in 2015, the lowest since 2002, according to ISG. Industry advocates say trade is held back by a U.S. rule requiring Cuba to pay cash in advance of any deals.
Previously proposed legislation to expand U.S.-Cuba trade has stalled, in part because of opposition from members of Florida's Congressional delegation. Many of the Cuban exiles who moved to South Florida after Fidel Castro's rise to power remain opposed to normalizing relations with their home country.
But Johnson said he is optimistic about the newly introduced bill.
"It's fairly narrow. It just focuses on credit/finance," Johnson said. "I think it's got a good shot of passing."
Four U.S. representatives from Illinois have signed on as cosponsors of the bill: Robin Kelly (D-2nd District) of Matteson, Rodney Davis (R-13th District) of Taylorville, Cheri Bustos (D-17th District) of East Moline and Darin LaHood (R-18th District) of Dunlap.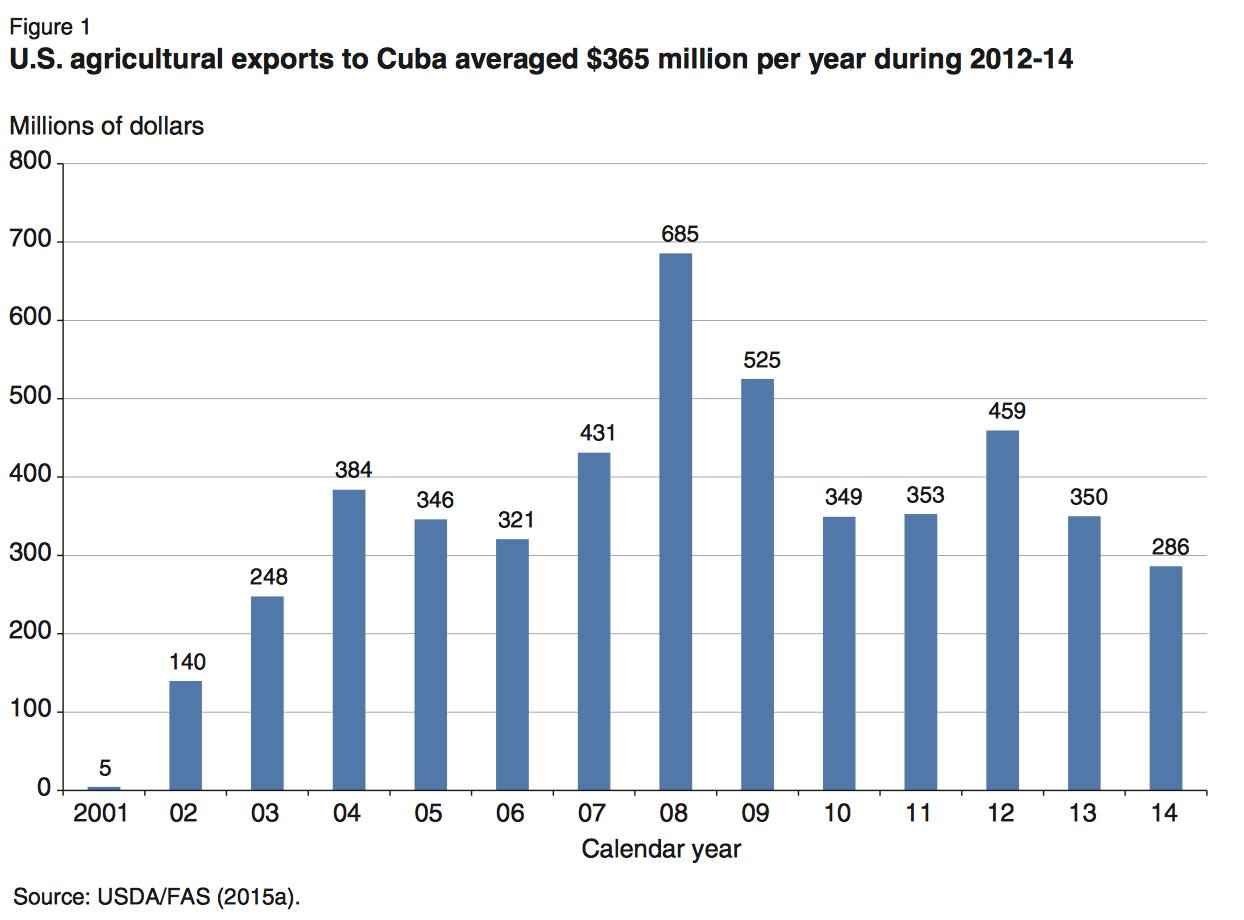 (University of Illinois / Farm Policy News)
If trade regulations are relaxed, U.S. agricultural exports to Cuba could exceed $1 billion annually, according to an estimation provided by Texas A&M University economist Parr Rosson to the U.S. Senate in 2015.
Ultimately, industry advocates hope Congress will end the U.S. embargo with Cuba, which they say makes it difficult for U.S. agricultural exporters to compete with competitors in South America and other regions.
The embargo also does not allow U.S. companies to bring shipments back from Cuba, driving up their costs.
"We've been to Cuba 10 times," said ISG President Daryl Cates in a press release last year. "We've listened to Cuban officials and hosted them in Illinois. We believe that the embargo needs to end. We believe that the improvement of economic trade relations between the U.S. and Cuba is the foundation for future success between the two countries.
"We believe that the development of the Cuban economy is as beneficial to Cuba as it is the U.S. and our Illinois soybean farmers," Cates said.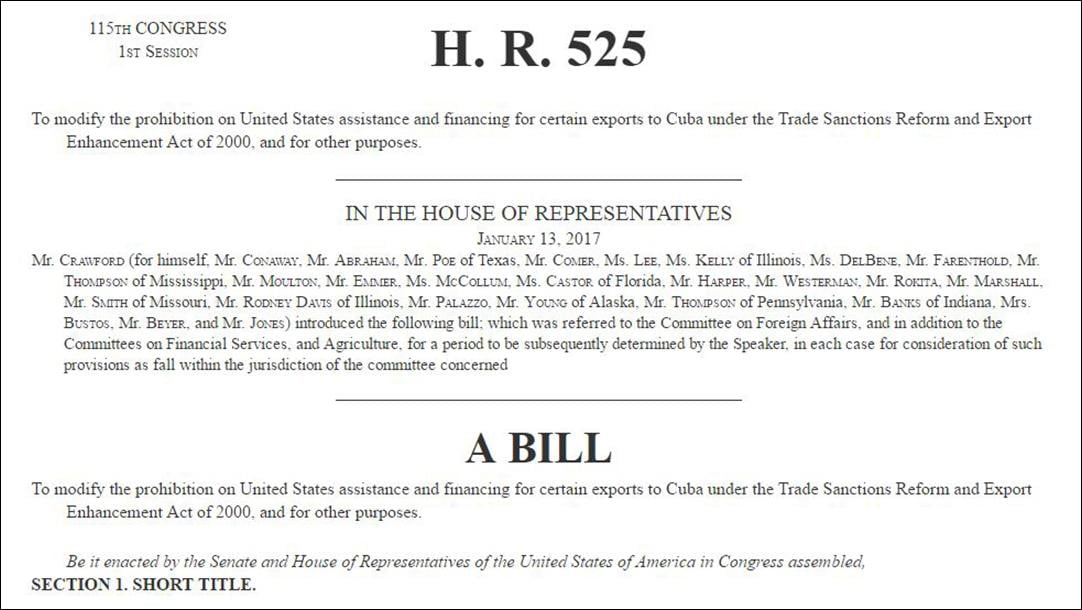 Document: Cuba Agricultural Exports Act In 1999, Illinois became the first state to have a sitting governor lead a delegation to Cuba since the country's 1959 revolution.
The state then established the Illinois Cuba Working Group in 2013 to work toward a number of goals, including expanding the list of exports licensed for sale to Cuba, permitting food companies to negotiate trade terms with Cuba and opening a trade office in Cuba to facilitate market entry and exchanges between the two countries.
"I think we're getting closer," Johnson said about the office. "I'm confident that we're going to have it someday."
Johnson said action on the newly proposed bill could come as soon as April.
"I think this [legislation] does get us closer to our goal of ending the embargo," he said. "What [Cuba has] been asking for all along is normalized relations. They want to be treated like any other trading partner."
Follow Alex Ruppenthal on Twitter: @arupp
---
Related stories: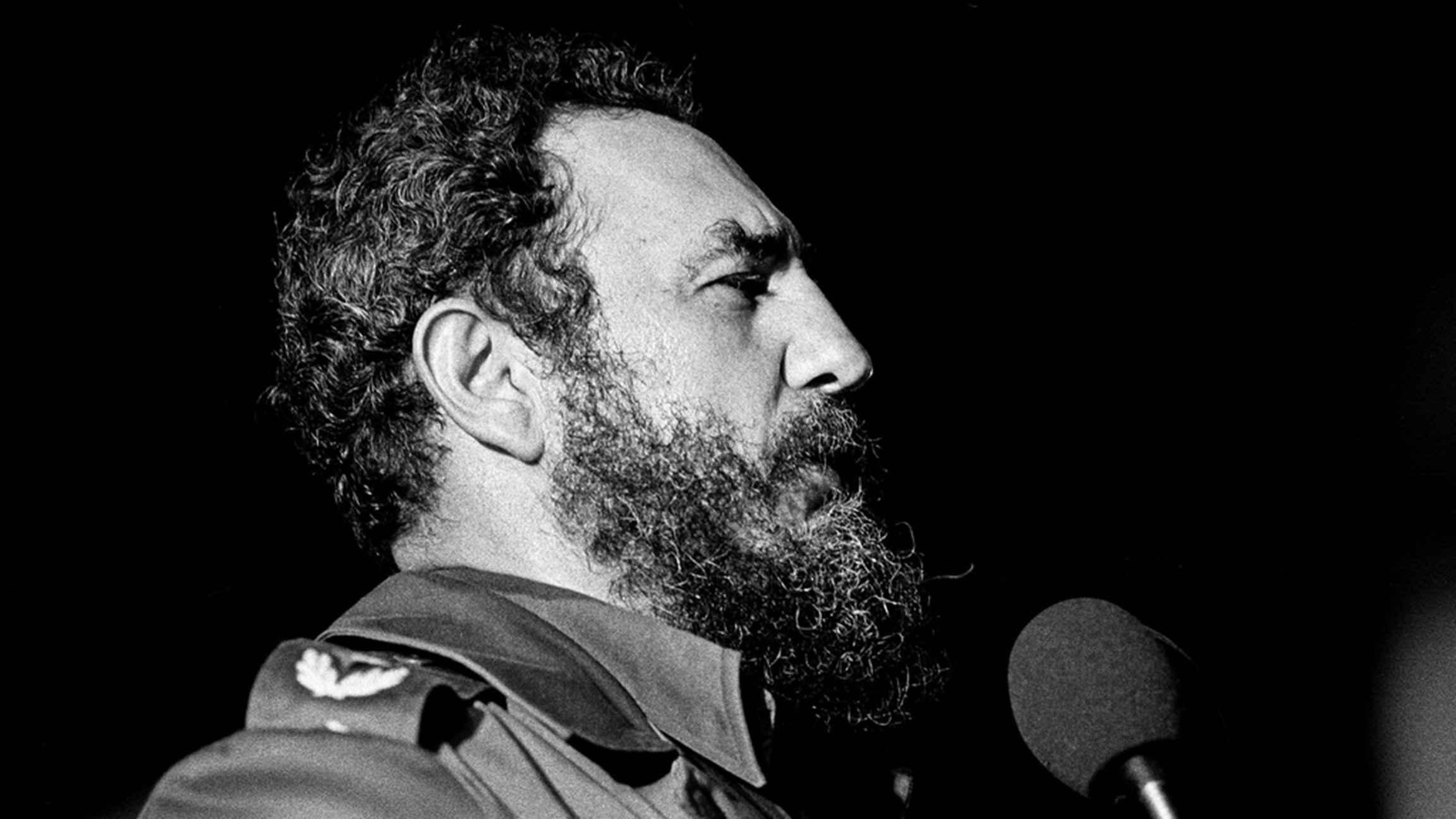 What's Next for US-Cuba Relations?
Nov. 28: The death of Cuban revolutionary leader Fidel Castro sparks a wide range of emotions and uncertainty over the future of U.S.-Cuba relations. We have some local reactions.
---
President Obama Makes Historic Trip to Cuba
March 22: President Barack Obama addressed the Cuban people during his historic 2016 trip, saying, "I have come here to bury the last remnant of the Cold War."
---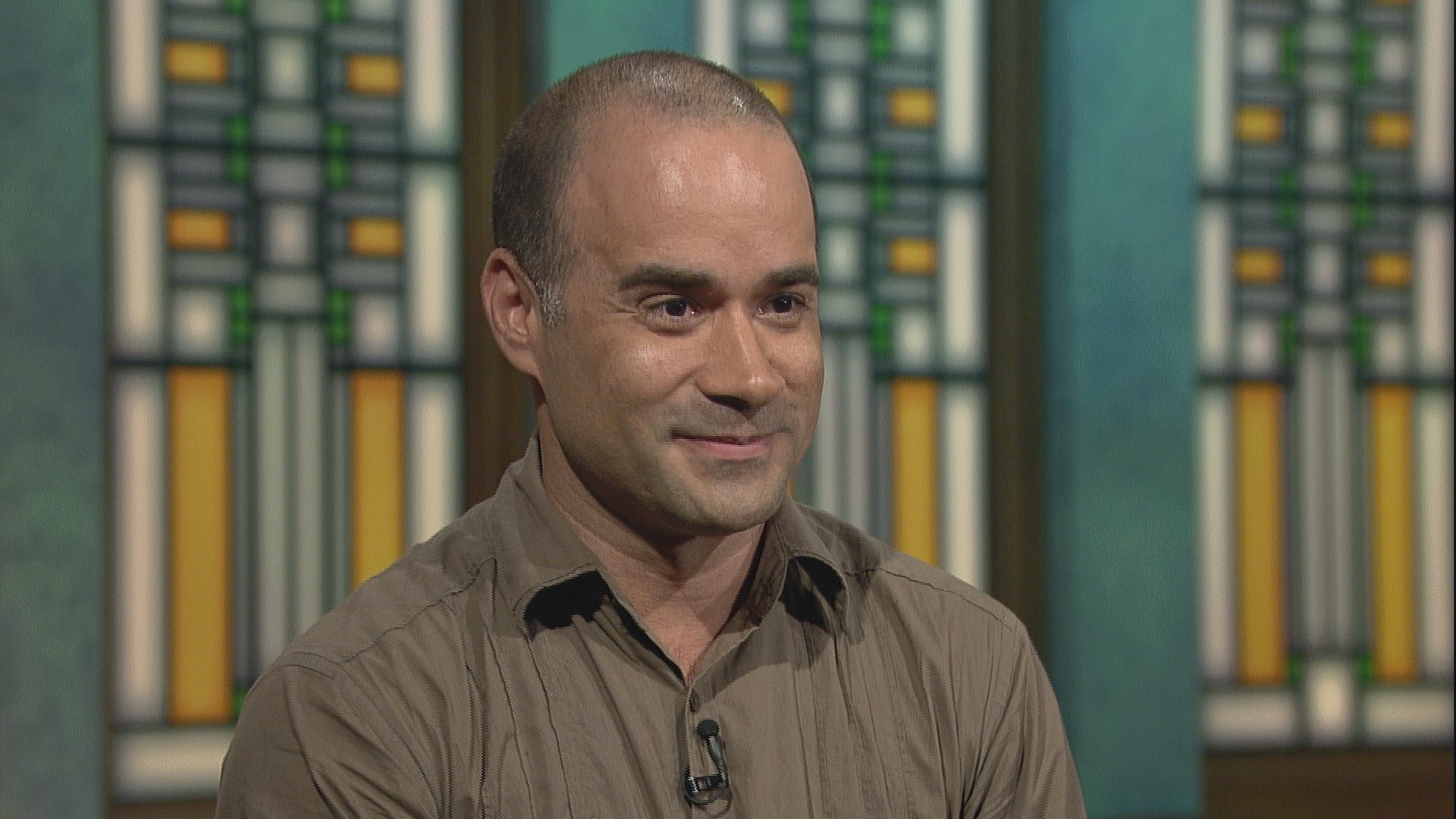 Cuban Activist Speaks Out on US-Cuba Relations
Sept. 9, 2015: Cuba and the United States have reestablished diplomatic ties but is the Caribbean nation ready for more changes? On Chicago Tonight, we hear from Cuban activist Dr. Alberto Roque Guerra on one way the communist government seems to be shifting.
---