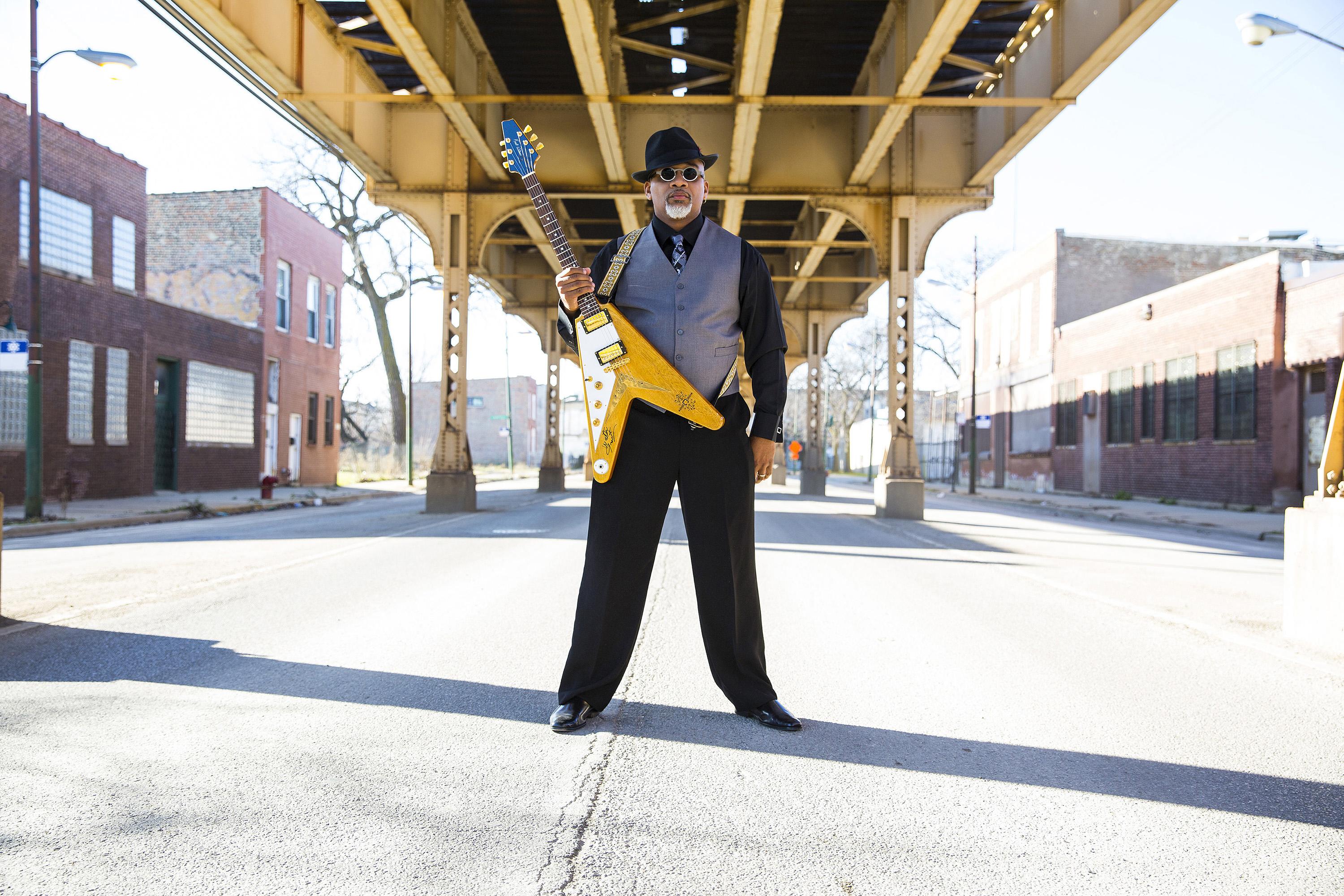 Chicago blues singer and guitarist Toronzo Cannon performs at River Roast Friday night. (Courtesy of Chris Monaghan)
1. Feast
Ring in the weekend with blues guitarist and singer Toronzo Cannon, who was recently nominated for four 2017 Blues Music Awards. A Chicago native, Cannon is partnering with his friend, River Roast chef John Hogan, to provide guests an a la carte menu to enjoy with the show.  
Details: 8-10 p.m. Friday; doors open 7 p.m. at River Roast, 315 N. LaSalle St. $20; cash bar. | MAP

2. Mingle
Though it's been an unseasonably warm week in Chicago, snow is on the forecast for Saturday – and it serves as the ideal backdrop for the final installment of Polar Adventure Days. Dress the part for winter activities and nature-inspired crafts, plus an opportunity to come face-to-face with Siberian huskies, wolves and other furry animals. 
Details: Noon-4 p.m. Saturday at Northerly Island, 1521 S. Linn White Drive. Free. | MAP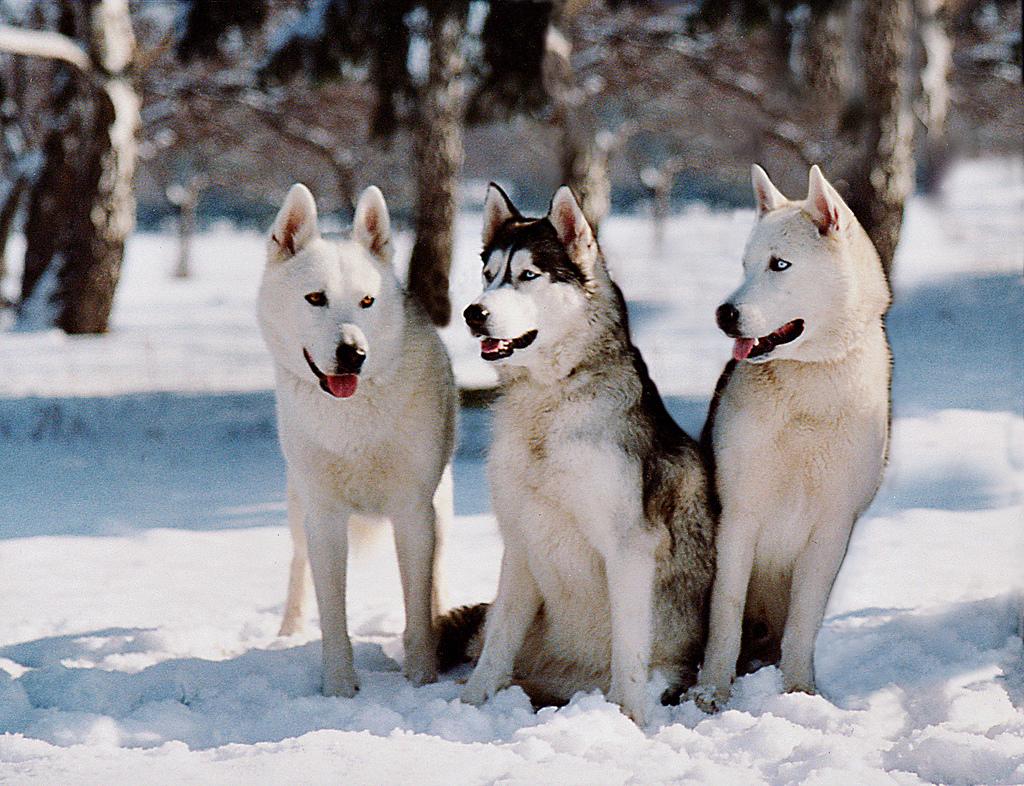 Siberian Huskies are one of many types of animals present at the Polar Adventure Days. (Ritmo / Flickr)
3. Celebrate
Can't make it down to New Orleans for Mardi Gras? Enjoy a Chicago-style celebration with a Crawfish Boil brought to you by chef Art Smith. Tickets include all-you-can-eat crawfish and cornbread, plus live music.
Details: Noon-4 p.m. Saturday at Chicago q, 1160 N. Dearborn St. $40. | MAP 

4. Dive in
Some 50 dealers showcase a century of fashion at Chicago Vintage Clothing & Jewelry Show, offering textiles, clothing, shoes, jewelry, designer vintage and more from "all eras and prices from the 1880s to 1980s." 
Details: 3-10 p.m. Friday; 10 a.m.-5 p.m. Saturday at St. Andrews Greek Orthodox Church, 5694 N. Sheridan Road. $8. | MAP
Vintage clothing, jewelry, textiles and accessories are among some of the items for sale. (Anilakeo / Wikimedia Commons)
5. Stomp
The 15th Annual Chicago Flamenco Festival kicks off this weekend with a reception and the U.S. premiere of Anabel Veloso's "Secreto A Voces." The five-week festival includes 11 performances from Spanish Flamenco dancers and musicians, and film debuts.
Details: 7 p.m. Friday and Saturday at the Instituto Cervantes of Chicago, 31 W. Ohio St. $25-$35. | MAP 
6. Indulge
If you have an affinity for art and happen to like breakfast for dinner, make a beeline for the Pancakes & Booze Art Show. More than 80 emerging artists exhibit their work alongside a free pancake bar, with live body painting to top it all off.
Details: 8 p.m. Friday and Saturday at Reggies, 2105 S. State St. $5; $10 VIP. | MAP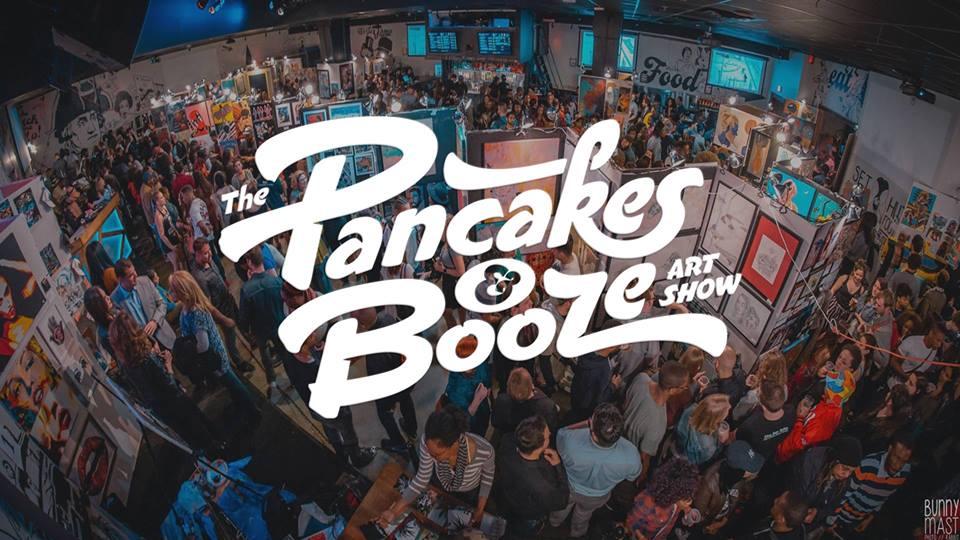 The Pancake & Booze Art Show features artwork from more than 80 artists. (Courtesy of Facebook)
7. Shimmy
Jazz bands throughout the country converge in the western suburbs for the 50th Annual Elmhurst College Jazz Festival. Headliners include Dee Dee Bridgewater and the New York-based Vanguard Jazz Orchestra; high school and college jazz bands also perform.
Details: 12:30 p.m.-7:30 p.m. Thursday; 11 a.m.-9:30 p.m. Friday; 9:30 a.m.-9 p.m. Saturday; 11 a.m.-4:30 p.m. Sunday at Elmhurst College Hammerschmidt Memorial Chapel, 190 S. Prospect Ave., Elmhurst. $12-$36. | MAP 
8. Caffeinate
Running a marathon sounds fun, except for the part about 26.2 miles. Here's one that sounds a little more our speed (although comfortable shoes are still a must): The annual Chicago Dance Marathon returns for a (long) day of dancing and fundraising to benefit patients and families of the Ann & Robert H. Lurie Children's Hospital of Chicago.
Details: 9 a.m.-5 p.m. Saturday at Chicago Marriott Downtown, 540 N. Michigan Ave. $35; $500 minimum fundraising goal. to register. | MAP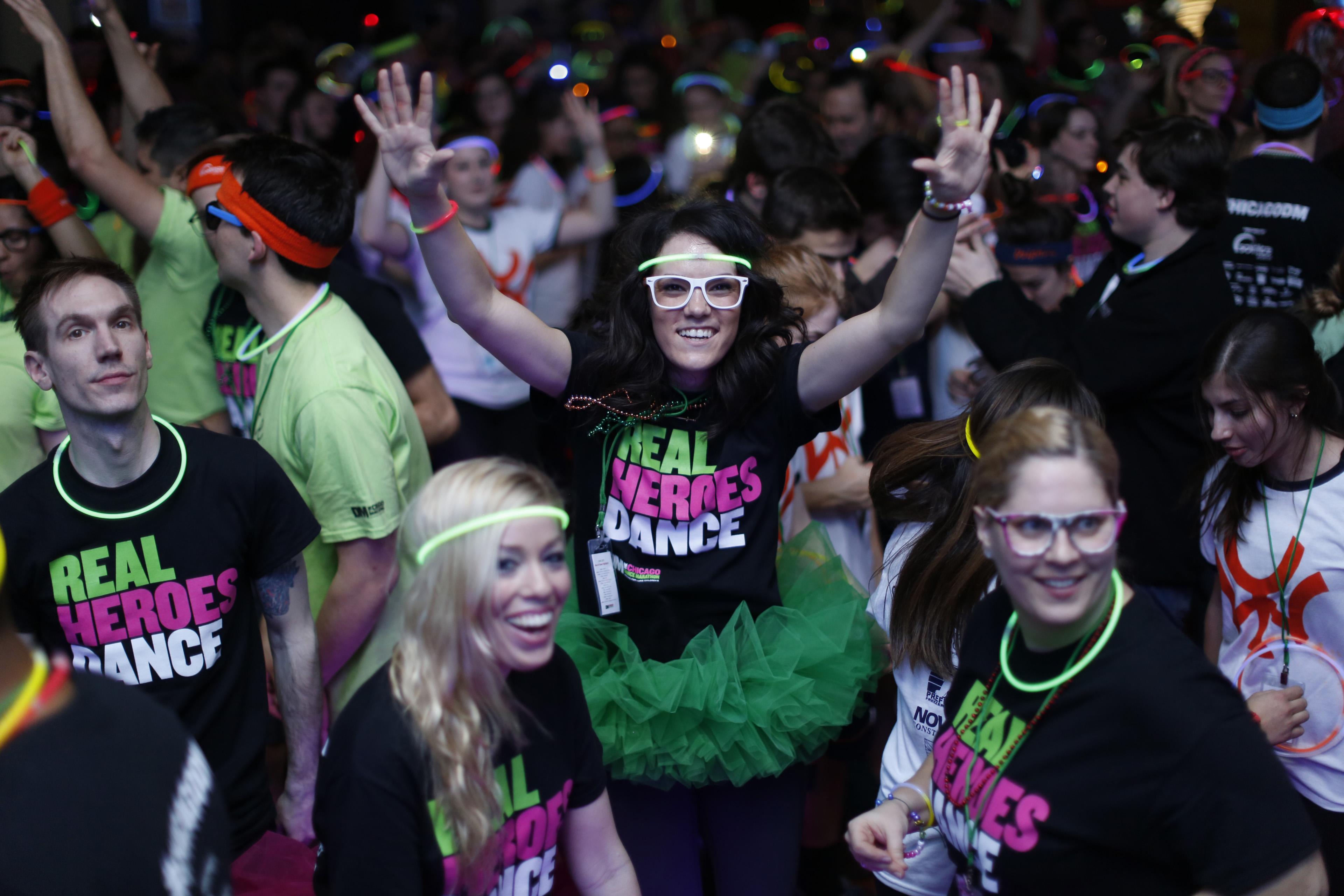 The Chicago Dance Marathon has raised more than $2 million for patients of the Ann & Robert H. Lurie Children's Hospital of Chicago. (Courtesy of Lurie Children's Foundation)
9. Explore
The local youth development organization Broader Urban Involvement & Leadership Development (BUILD) hosts the art show Love & Hate: A Remix of Urban Experience. Peruse work by young and aspiring local artists before deciding where to double down for a silent auction. Includes wine and appetizers.
Details: 4-7 p.m. Friday at the BUILD Campus, 5100 W. Harrison St. $30. | MAP 

10. Reminisce
Close out the weekend with a screening of the rock musical "Purple Rain" at PBR Movie Night. The first film starring the late, great Prince tells the story of a young singer born in Minneapolis who reaches the pinnacle of stardom.
Details: 8 p.m. Sunday at the Boiler Room, 2210 N. California Ave. No cover. | MAP
Events listed are subject to change. We recommend double-checking times and locations before you head out the door. Want to share your upcoming events with us for consideration in a future roundup? Send us an email.
---