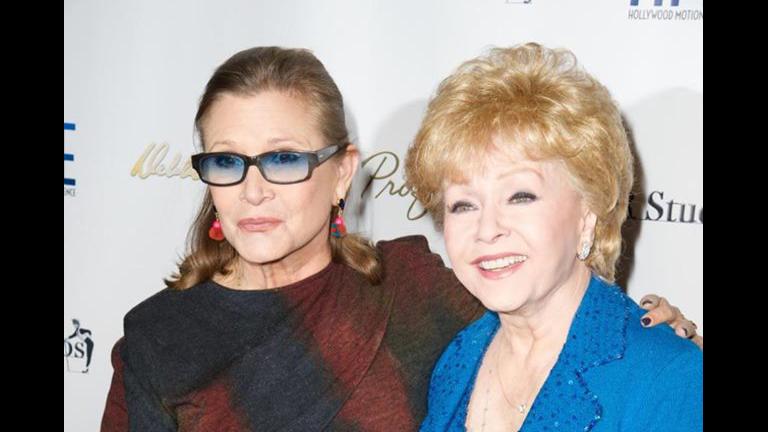 Carrie Fisher, left, died Tuesday. Her mother Debbie Reynolds, right, died Wednesday after having a stroke. She was 84 years old. (Debbie Reynolds / Facebook)
Legendary actress Debbie Reynolds died Wednesday at the age of 84 – one day after her daughter, Carrie Fisher, died from a heart attack.
During her career, Reynolds, who was born Mary Frances, starred in two Broadway shows, two TV series and more than 50 films, including "Singin' in the Rain," "Tammy and the Bachelor," and "The Unsinkable Molly Brown."
Following Fisher's death Tuesday, Reynolds posted a message on Facebook about the outpouring of support and grief over her daughter's death.
"Thank you to everyone who has embraced the gifts and talents of my beloved and amazing daughter," Reynolds wrote on Facebook. "I am grateful for your thoughts and prayers that are now guiding her to her next stop. Love Carries Mother."
Wednesday afternoon, Reynolds was rushed to the hospital after suffering a stroke while making funeral arrangements for Fisher, according to ABC News. When Reynolds arrived at the hospital, family members were told there was nothing doctors could do to save the actress.
"She was very peaceful and quiet," Reynolds' son, Todd Fisher, told ABC News. "It happened very gently."
Before her death, Todd Fisher said Reynolds "missed her daughter," and that she wanted to "see her again."
The timing of the mother and daughter's deaths has caused some to wonder if people can die from a broken heart. On Twitter, Al Roker posted:
My daughter asked if it's possible to die from a broken heart. I think Debbie Reynold's knew her daughter needed her. God granted her wish

— Al Roker (@alroker) December 29, 2016
---
A broken heart can lead to heart-related health issues, including a condition colloquially referred to as broken heart syndrome, according to the American Heart Association.
Broken heart syndrome, also called stress-induced cardiomyopathy or takotsubo cardiomyopathy, is the reaction to the surge of stress hormones that can be triggered by a stressful event, such as the death of a loved one, divorce or illness.
The sudden overload of hormones is believed to cause the heart to become dysfunctional, explained Dr.  Paul Silverman, chief of cardiology at the Advocate Heart Institute at Christ Medical Center.
Symptoms of broken heart syndrome include sudden chest pain and shortness of breath, which can be mistaken for a heart attack. "You go in and you do an angiogram thinking you'll have to take the patient to (an examination room) with blocked arteries, but the arteries are fine," said Silverman, who did not examine or treat Reynolds or Fisher.
Unlike a heart attack, broken heart syndrome does not show signs of arterial blockages. Tests reveal an unusual movement of the heart that is characteristic of the condition and gave the disorder its name when first described by the Japanese in 1990 as takotsubo cardiomyopathy.
When broken heart syndrome occurs, the heart's left ventricle – its main pumping chamber – balloons out while an area above it contracts, causing the heart to resemble the shape of a pot used by Japanese fishermen to trap octopuses known as tako-tsubo.
"It's most common in female patients in response to a stressful event," Silverman said of the condition. More than 90 percent of reported cases of broken heart syndrome are in women ages 58-75, according to Harvard Women's Health Watch.
Broken heart syndrome is treated with medications used to treat other heart dysfunctions, such as beta blockers, ACE inhibitors and angiotensin II receptor blockers (ARBs), Silverman said.
Within a few weeks or months the heart returns to normal, and in most cases medication can be discontinued, he added. "A small percentage of people can develop permanent dysfunction of the heart, but the majority of people recover."
Silverman said he's unaware of broken heart syndrome causing other conditions such as a heart attack or stroke. 
"It's well known that stress can trigger or worsen a lot of heart conditions," Silverman said. Stressful situations cause the body to release hormones that increase blood pressure and heart rate, which could trigger a heart attack or stroke.
In rare circumstances, stress could cause a heart attack, Silverman said. "It's more likely stress triggers heart problems and strokes in people who are otherwise at risk."
Dr. Melvin Wichter, chair of neurology and co-director of the Neurosciences Institute at Advocate Christ Medical Center, agreed.
"I'm not sure we can say with any assurance that a stress-induced situation definitely leads to a stroke," said Wichter, who did not examine or treat Reynolds or Fisher. "I don't think it's healthy to be under chronic stress situations but we don't know for sure if it's an increased risk factor for stroke."
Follow Kristen Thometz on Twitter: @kristenthometz
---
Related stories: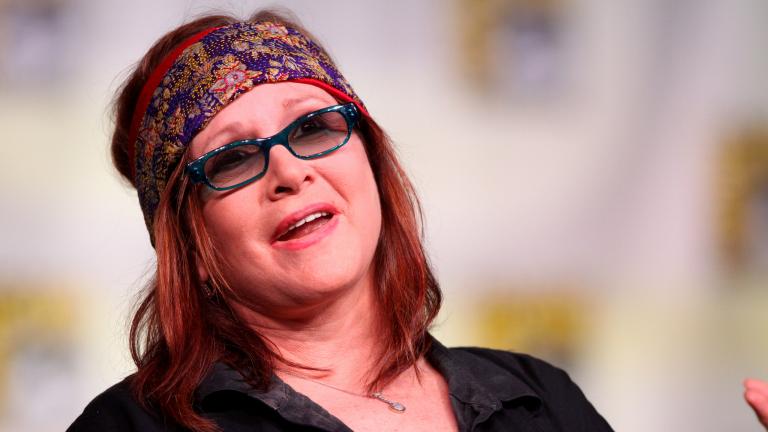 'Star Wars' Actress Carrie Fisher Dies at 60
Dec. 27: The actress, famous for her role as Princess Leia, died Tuesday morning at the age of 60.
---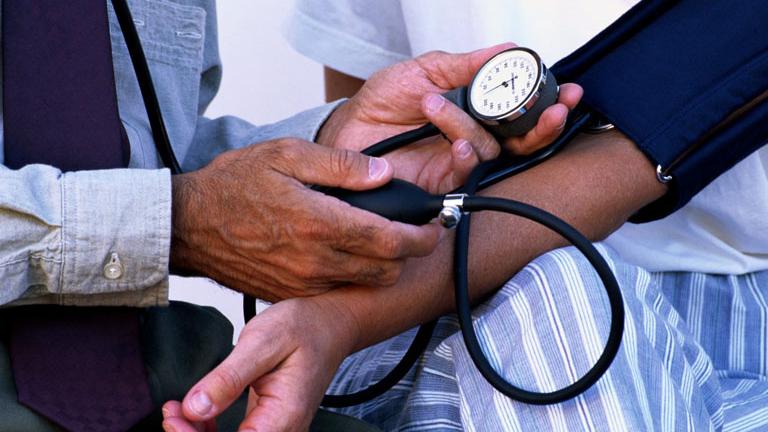 Study: Intensive Lowering of Blood Pressure Could Save 100,000 Lives
Sept. 26: Nearly 107,500 lives could be saved each year in the U.S. if a more intensive approach to lowering high blood pressure was implemented, a recent study asserts.
---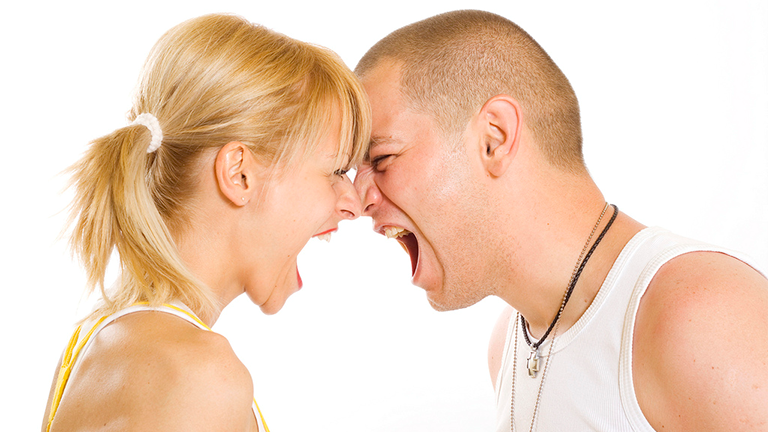 Heated Marital Spats Linked to Heart Problems
June 6: Flying off the handle during a marital spat cannot only escalate the argument, but also increase a person's risk of developing cardiovascular conditions, like high blood pressure, a new study says. 
---