K-12 student attendance and its impact on college and career readiness was among the Urban Education Institute's research topics this year. (Chicago Tonight)
The University of Chicago's Urban Education Institute wants to show school and policy leaders how evidence-based research can help improve schools and student achievement.
The institute compiled the best of its research from the past 12 months to make its work as accessible as possible on its New Knowledge website.
The site functions as a year-end report, according to Director Sara Ray Stoelinga. "It highlights what UEI does," she said, "which is that we're really guided by evidence and where it leads us – not by a particular policy position or advocating for a particular point of view – but disseminating evidence that's research-based and practice-proven that's not based on any particular agenda, but on what we learn about how to improve urban schools."
Not all of the research topics on the New Knowledge site sprung up in 2016 – some of the reports date years back – but many feature ongoing studies into urban education.
The effects of student attendance was one area of focus this year. It was continuously found to be one of the strongest indicators of not only student success, but also college and career readiness.
"We find attendance just drives the differences in students' grades," Elaine Allensworth, the Lewis-Sebring Director of the Consortium on Chicago School Research, told Chicago Tonight.
"The biggest reason for student failure is missing a lot of class, which obviously undermines you in multiple ways because you're not getting the work done and then you're also getting further behind so that makes it harder for you to do future work in that class and it's this downward spiral."
UEI researchers found 30 percent of ninth-graders in Chicago attend class less than 90 percent of the time. While that may not sound like much time away from school, Allensworth said that equates to multiple weeks missed out of each school year.
And for those same students, each week missed in a given semester drops their likelihood of graduating by more than 20 percent.
"A lot of people think, 'Oh, 90 percent attendance, that sounds good,'" Allensworth said. "Ninety percent attendance is failing. That is chronically absent and if you are only attending 90 percent of days then you are as likely to drop out of school as (you are) to get a diploma."
But more than just showing up enough, Allensworth says the students who excel consistently are the ones showing up 95 percent or more of the time. Using this research, UChicago's charter schools opened this school year with a goal of attaining 98 percent campus-wide attendance.
Other topics UEI delved into over the past 12 months included selective enrollment high schools and student attainment, in addition to noncognitive factors, such as students' academic mindset and behaviors, which researchers found are not fixed traits, but can be shaped by school environments.
"These are skills that people thought for a long time, number one, you couldn't measure, they're just sort of soft skills; and number two, I think there was an assumption that you either have them or you don't, they can't be developed in particular ways in a school setting," Stoelinga said, noting both of these myths have now been busted.
After spending 25 years focusing in K-12 education, Stoelinga – who will take over as president at Carroll University in Waukesha, Wisconsin, in 2017 – believes evidence-based research has been under-utilized, particularly in urban public education.
She sees the research available on New Knowledge as a possible way to change that discourse.
"My hope is that we can be a part of guiding the field toward the most powerful levers in the use of data and evidence in order to improve schools at scale, both in Chicago and across the county," she said. "That's my hope, that we can be a contributor to that."
Follow Matt Masterson on Twitter: @ByMattMasterson
---
Related stories: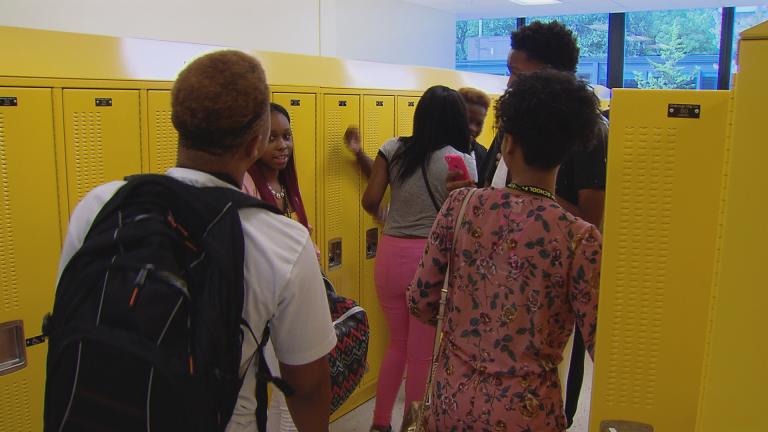 CPS Helping Students Explore High School Options With New Website
Dec. 5: A new Chicago Public Schools website is set to help students sort through scores of local high schools to find the right one for them based on academic and extracurricular interests.
---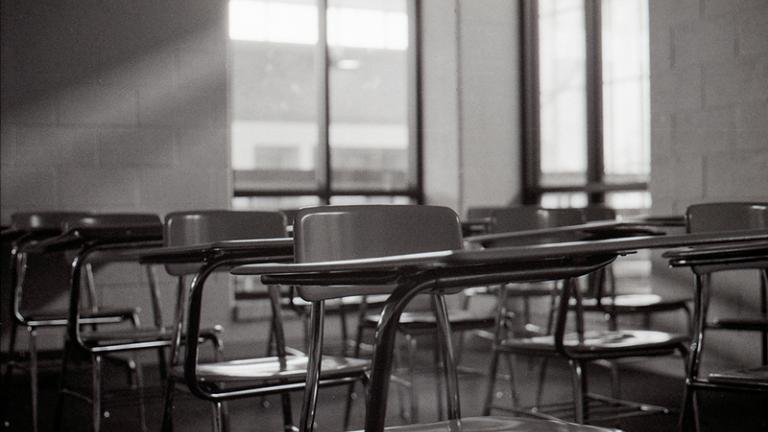 Solving Chronic Absenteeism Could Be Missing Piece to Classroom Achievement
Nov. 10: A new study suggests states could improve student achievement and boost graduation rates by cutting down the number of students missing 15 or more days per school year.
---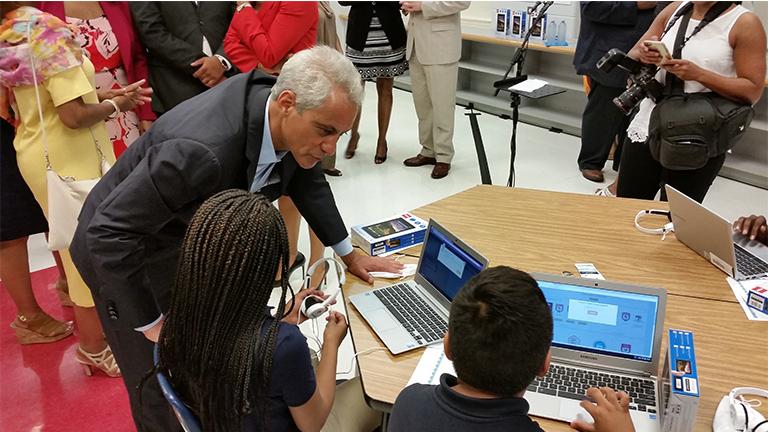 CPS Progress Report Highlights Gains in On-Track, Dropout Rates
Sept. 7: Students at Chicago Public Schools have steadily improved their attendance and on-track-to-graduate rates while trimming back their annual dropout rate over the past five years, according to a new district progress report.
---